Mars en décembre, by Niels Thorez and illustrated by Jean-Charles Baty
Christmas on Mars is the deliciously timeless tale of Monsieur Youri's journey to Mars with his loyal dog, Rover and their unexpected encounter with a zany green creature.
The three characters spend their days surfing on volcanic dunes and skimming pebbles and gliding on the surfaces of icy lakes, becoming great friends despite the fact that none of them speak the same language!
The precisely honed style and biting sense of humor of young French author Niels Thorez and Jean-Charles Baty's bold and unexpected depictions make this voyage through time and space and this exploration of the true meaning of friendship particularly exhilarating and especially meaningful.
Hardcover picture book, 24 x 27 cm, 40 pages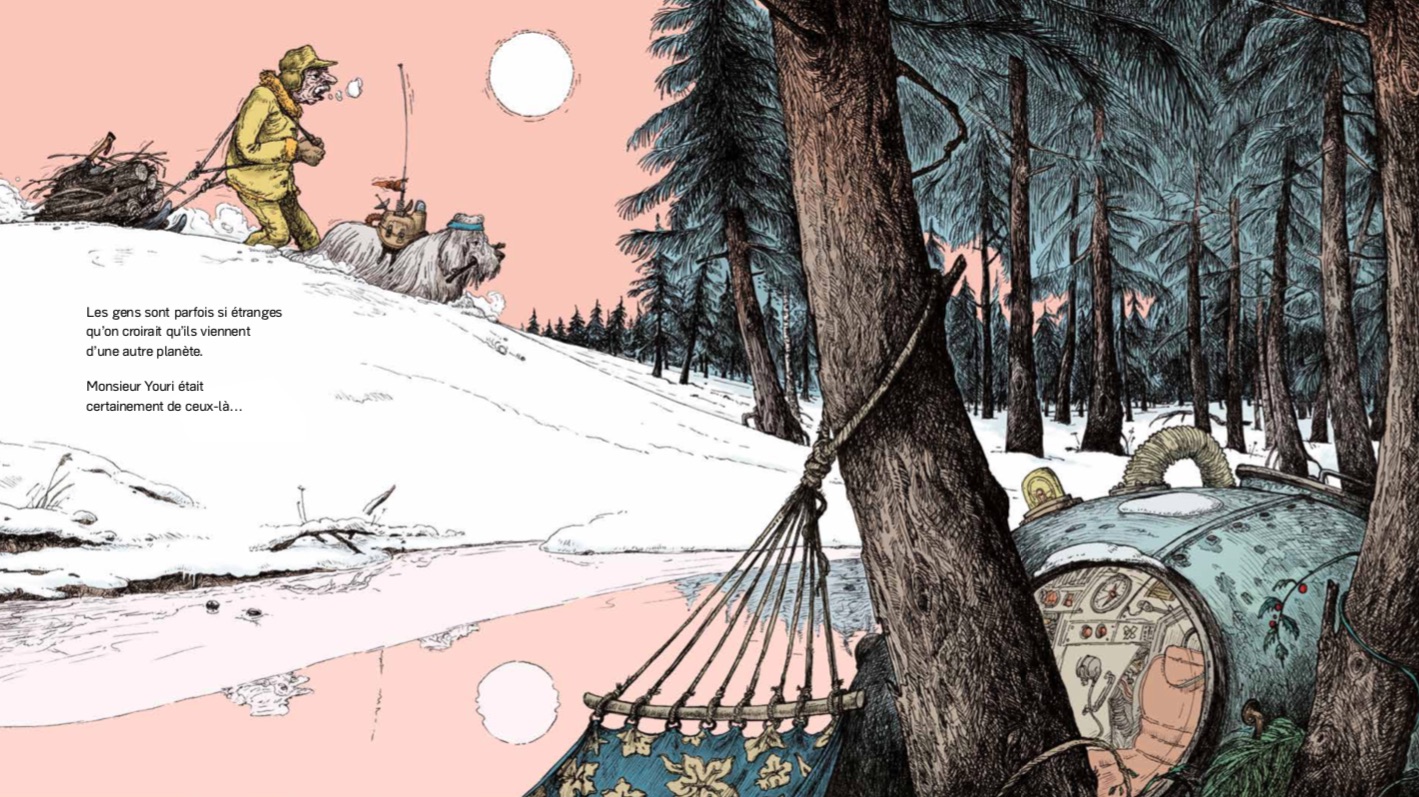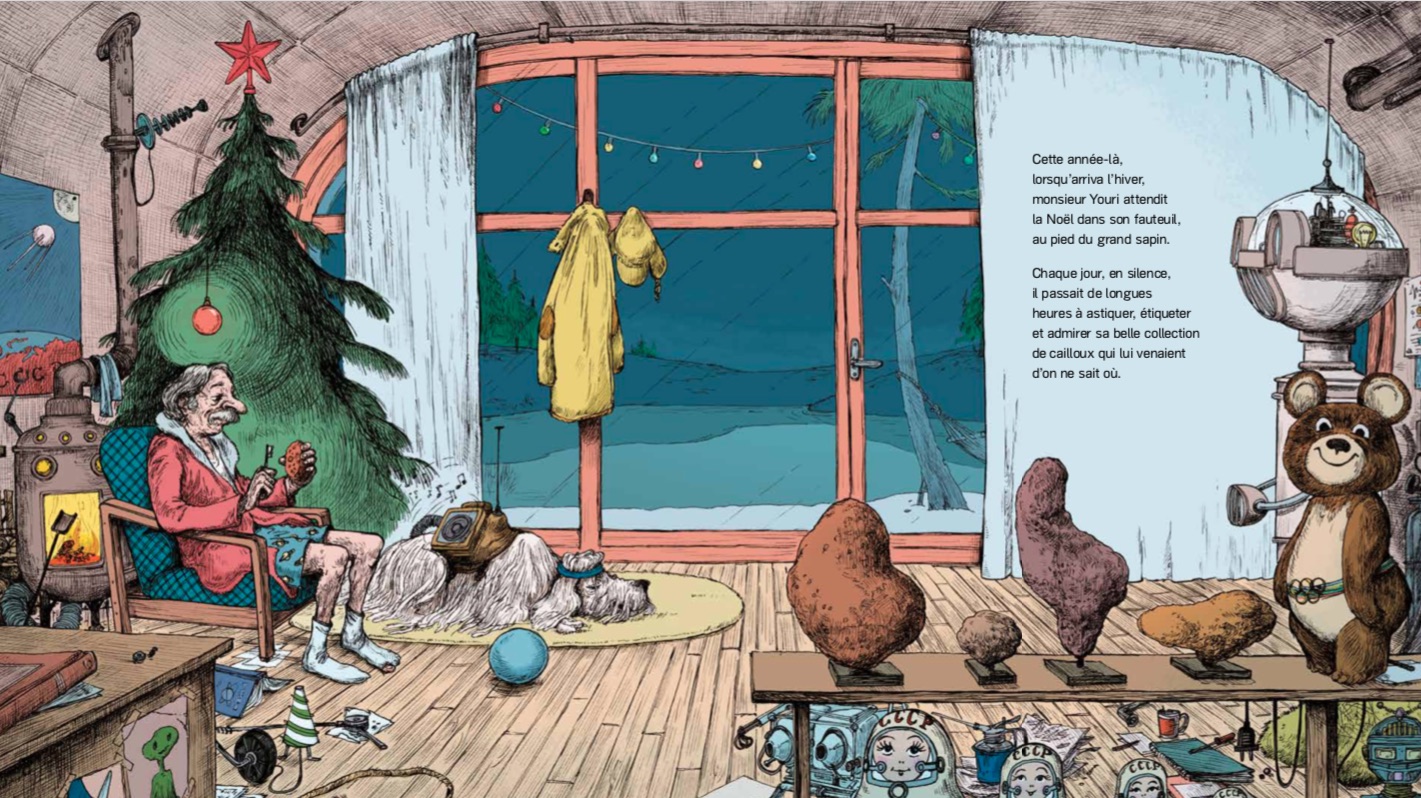 ADD BOOK TO MY SELECTION