Sous les palmes d'Odilon, by Julie Billault and Jean-Charles Baty
A young duck named Odilon is living the good life when one day his cocoon breaks open and he falls to the ground. Alone in the jungle, he is clueless as to how to get back to his family and friends in the treetops. So begins a great adventure, during which Odilon ventures through the forest and across a scorching desert, dives into the ocean and confronts the biting cold. He also encounters a lot of creatures, each more mysterious and fantastic than the last. They're not all nice or even respectable, but they do help Odilon in his journey to find a new nest.
Presented in a superb large format, Odilon's Underworld is the fascinating tale of a youngster who discovers the world and must figure out who he is and find the strength and wisdom he needs to grow up.
Picture book, 28 x 38 cm, 48 pages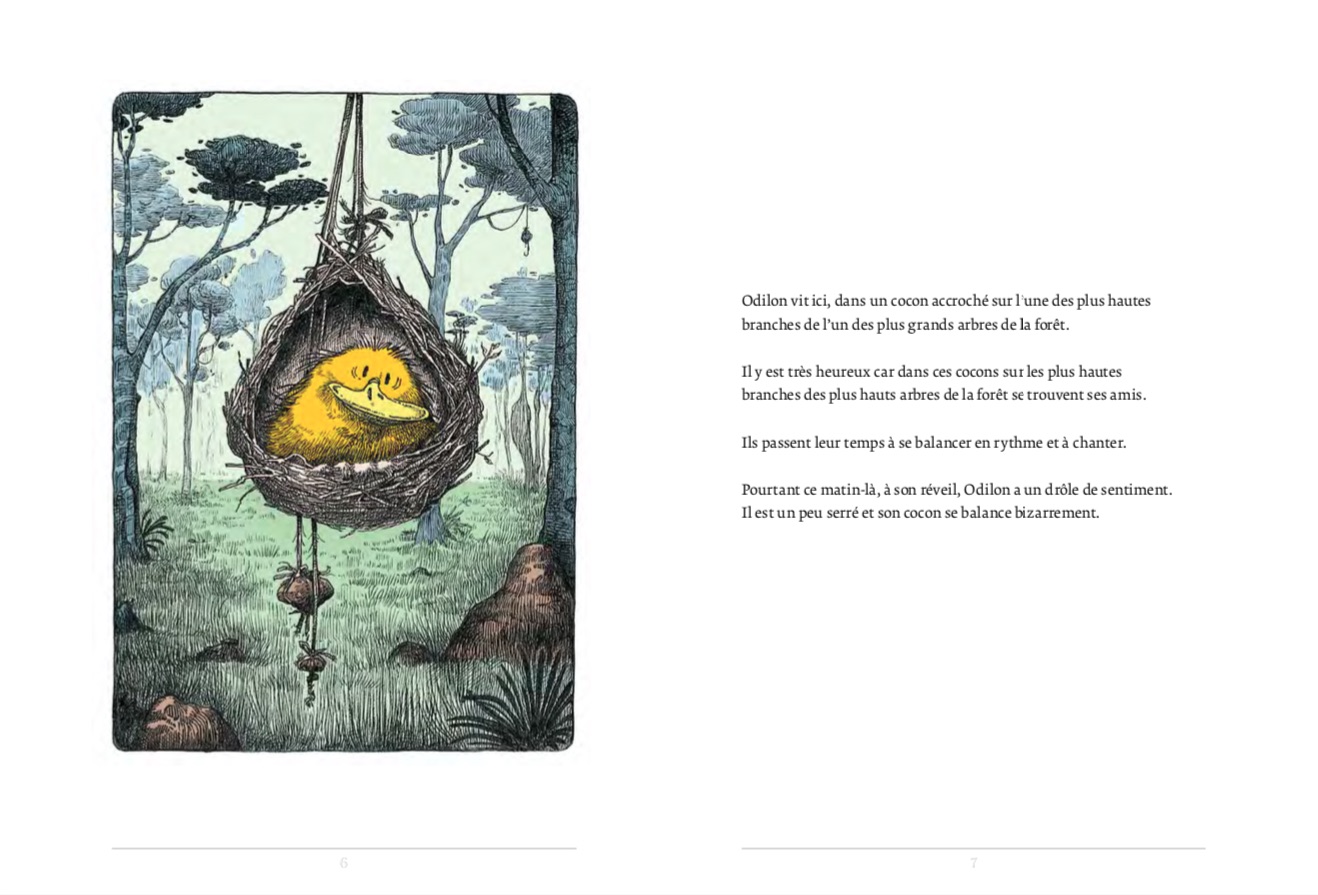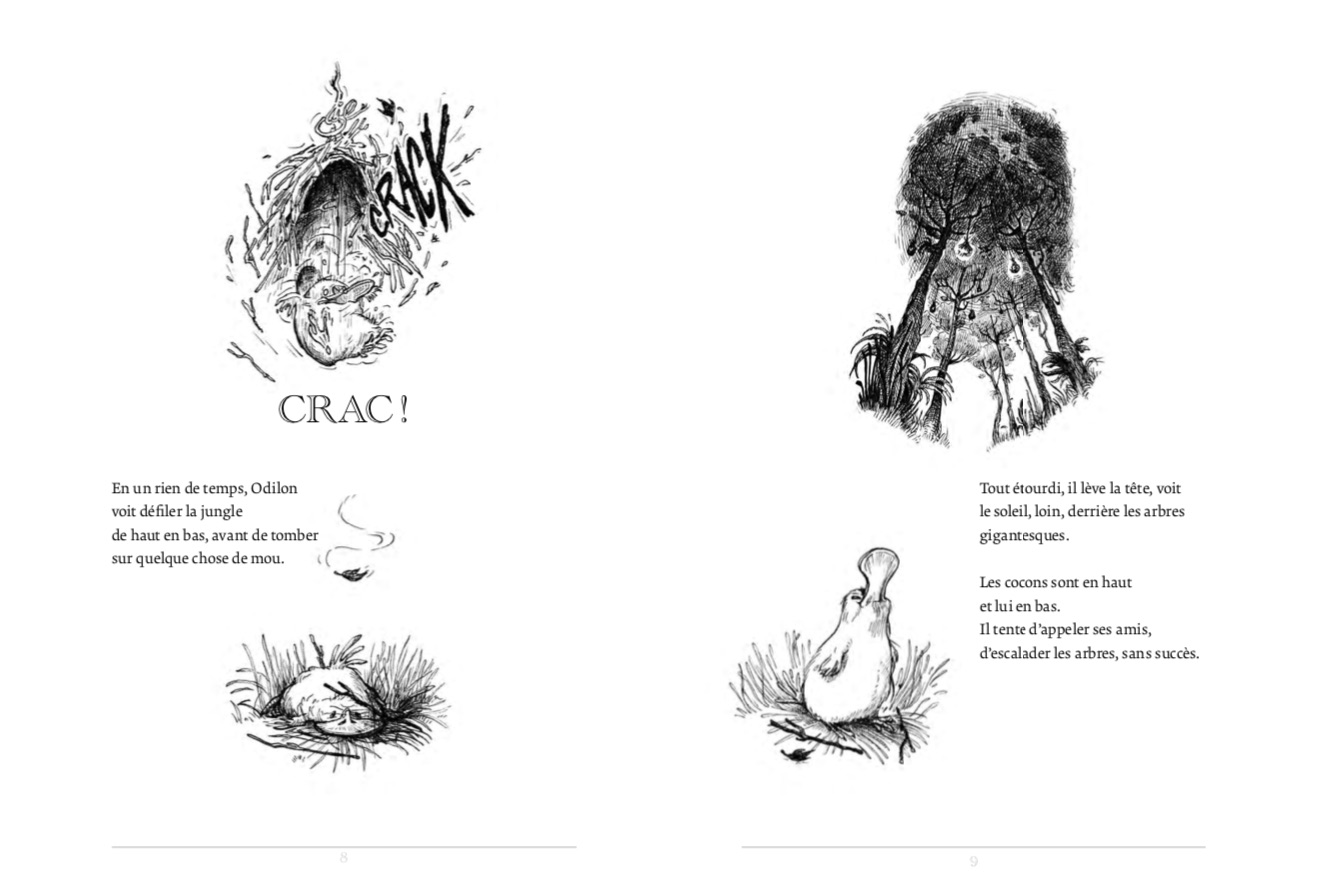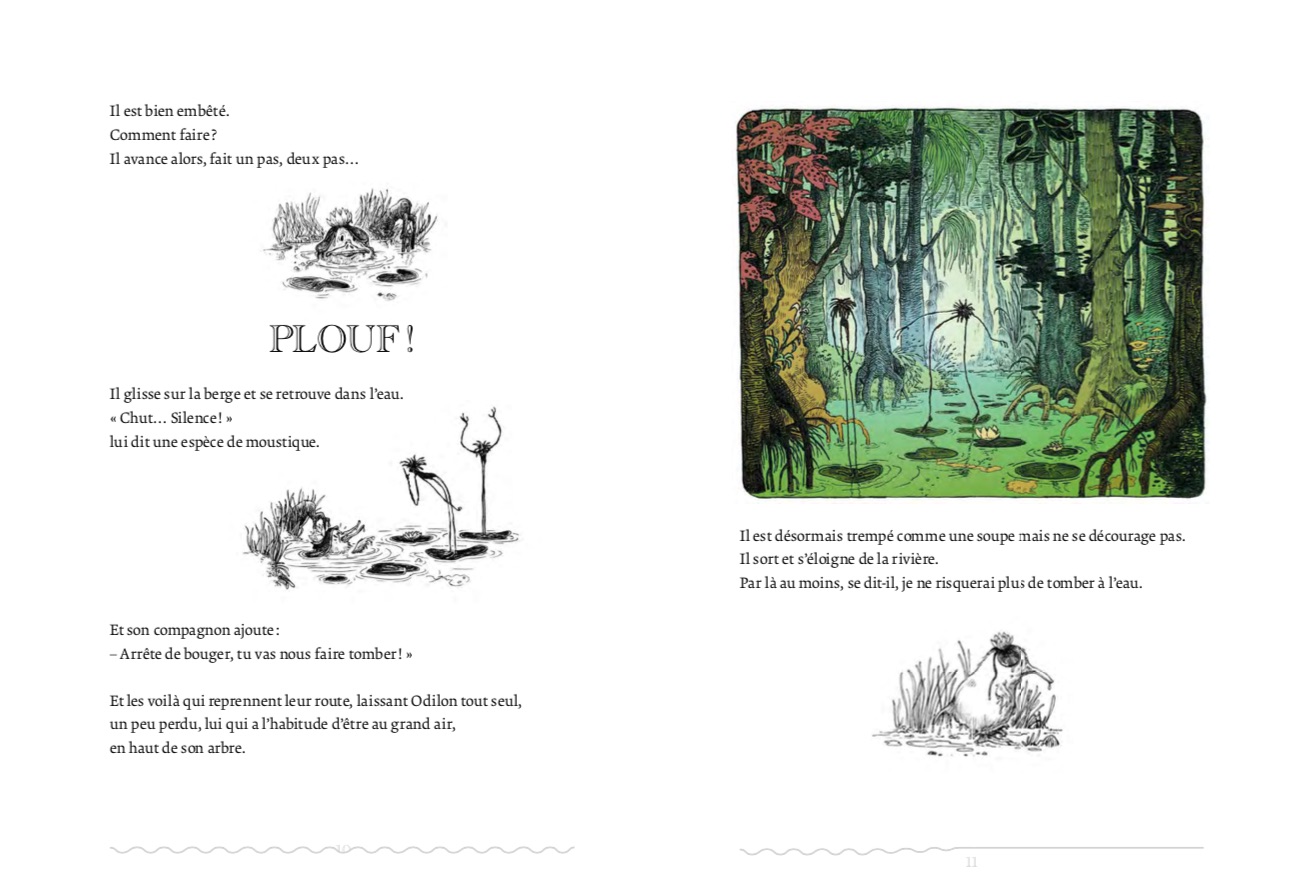 ADD BOOK TO MY SELECTION