Chouette d'hiver, by Janik Coat
We finally follow Lilou the Owl and discover winter through her bird's eyes in a blizzard, at the top of a snowy mountain and on a frozen lake.
Janik Coat and her animals are back with a set of four board books for the youngest readers. The large format of the books and the stunning stencil pictures take us into each season and its colours.
Board books, 16 pages, 20 x 20 cm
Four titles with animals introducing the four seasons: Spring Cat, Summer Butterfly, Fall Boar and Winter Owl.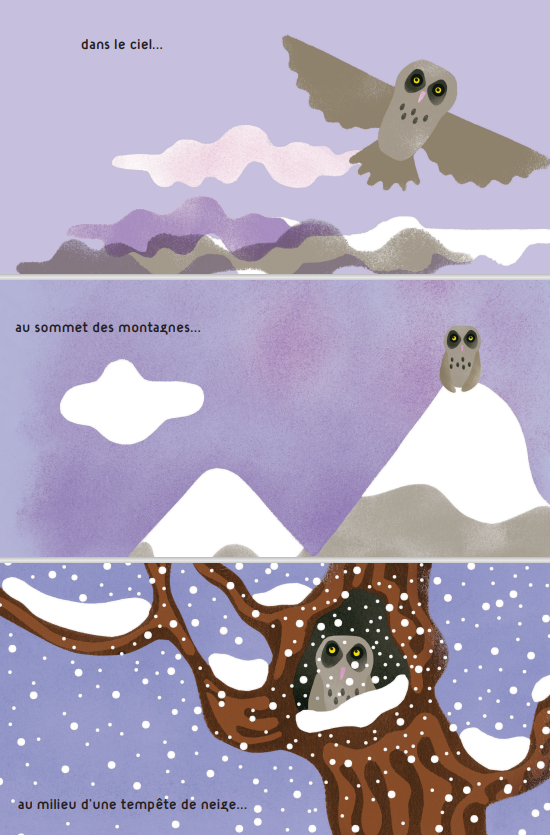 ADD BOOK TO MY SELECTION