Slip, by Alex Cousseau and illustrated by Janik Coat
What on Earth is Undies looking for in his pockets?!
The sun is high, the sand burns… it's summer. Undies the kangaroo desperately wants to swim but doesn't dive in right away. He's looking for something in his pocket. What could it be? Sunscreen? A water pistol? A bucket and spade set? Undies Junior? Or maybe a ball? Undies searches endlessly.
His friends Polo the lizard, Sock the pink flamingo, Tie the turtle, Butterfly the beaver and Slipper the penguin all come to help by trying to guess what in the world he could possibly be looking for. Thankfully, Pyjamas the grizzly bear is here and finds a radical way to put a paw on the mysterious thing.
Hardcover picture book, 28 x 32 cm, 32 pages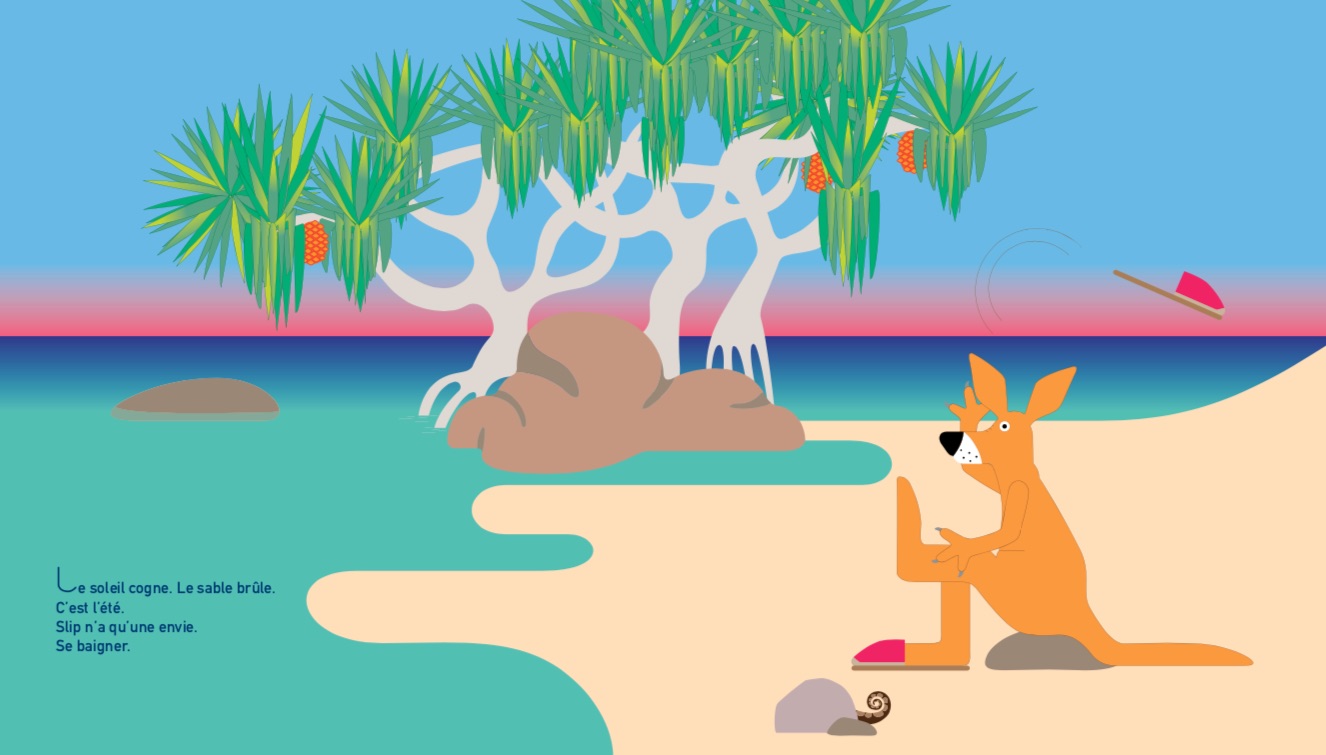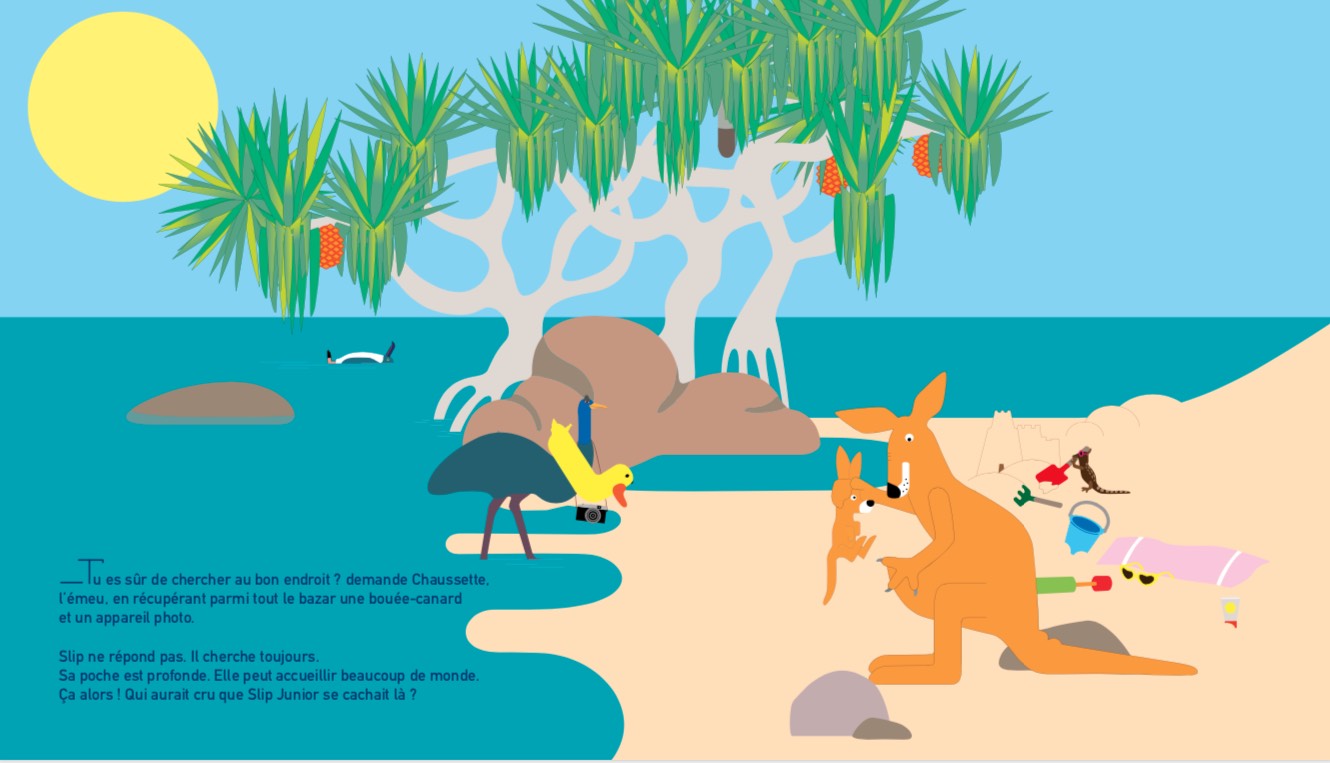 ADD BOOK TO MY SELECTION