Ceci est un poème qui guérit les poissons, by Jean-Pierre Siméon, ill. Olivier Tallec
To heal Leon, his ill gold fish, Arthur must read him a poem. But is there anybody on this earth that can explain to Arthur what a poem is? The baker, the bird, his grandparents, the old Mahmoud, everybody has a different answer. Poem sounds like a very mysterious word. But it's getting urgent, and Arthur needs to know the answer. To save Leon.
Special edition published in 2023, with an interview between the author and the hero of the book.
"Exuding magic and unbridled creativity on every page, this is a book with the potential to heal more than just a fish." Publisher's weekly
Nominated Deutscher Jugendliteraturpreis 2010
25 x 25 cm, 48 pages
Rights sold: Chinese (Complex and Simplified), Croatian, English (World), German, Greek, Hebrew, Italian, Korean, Portuguese (Brazil and Portugal), Romanian, Spanish (World)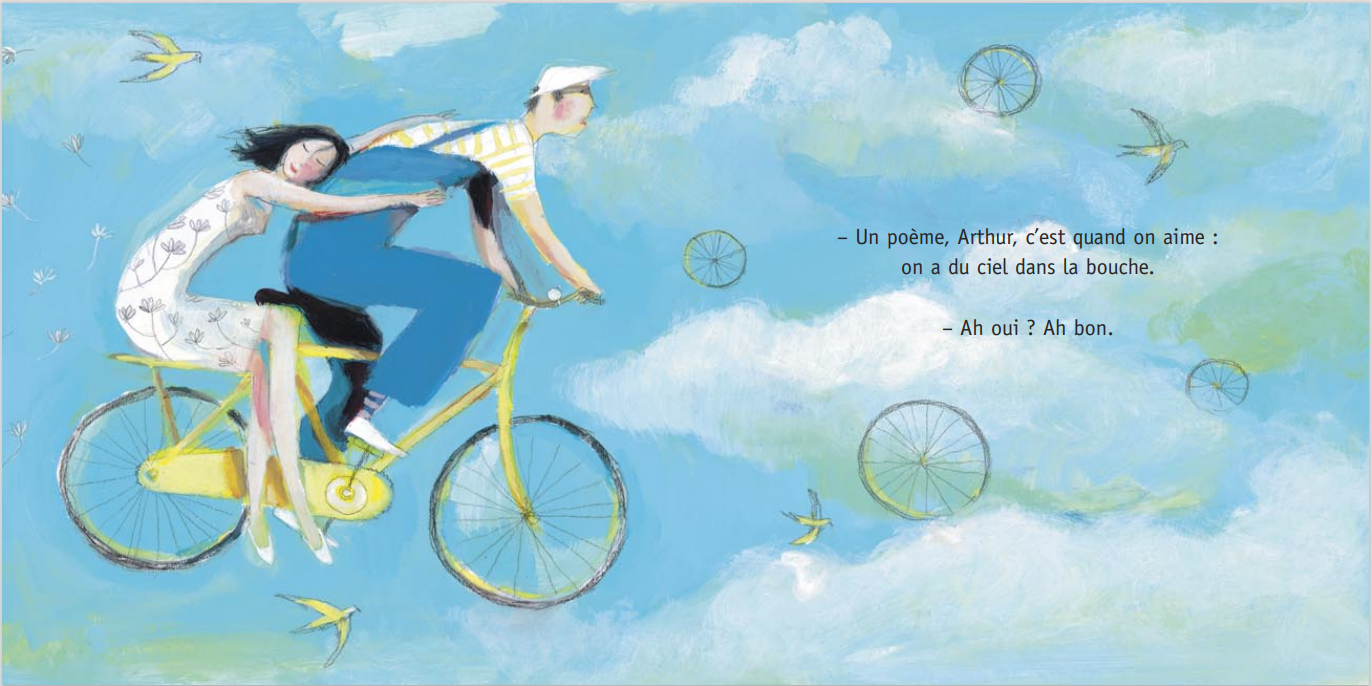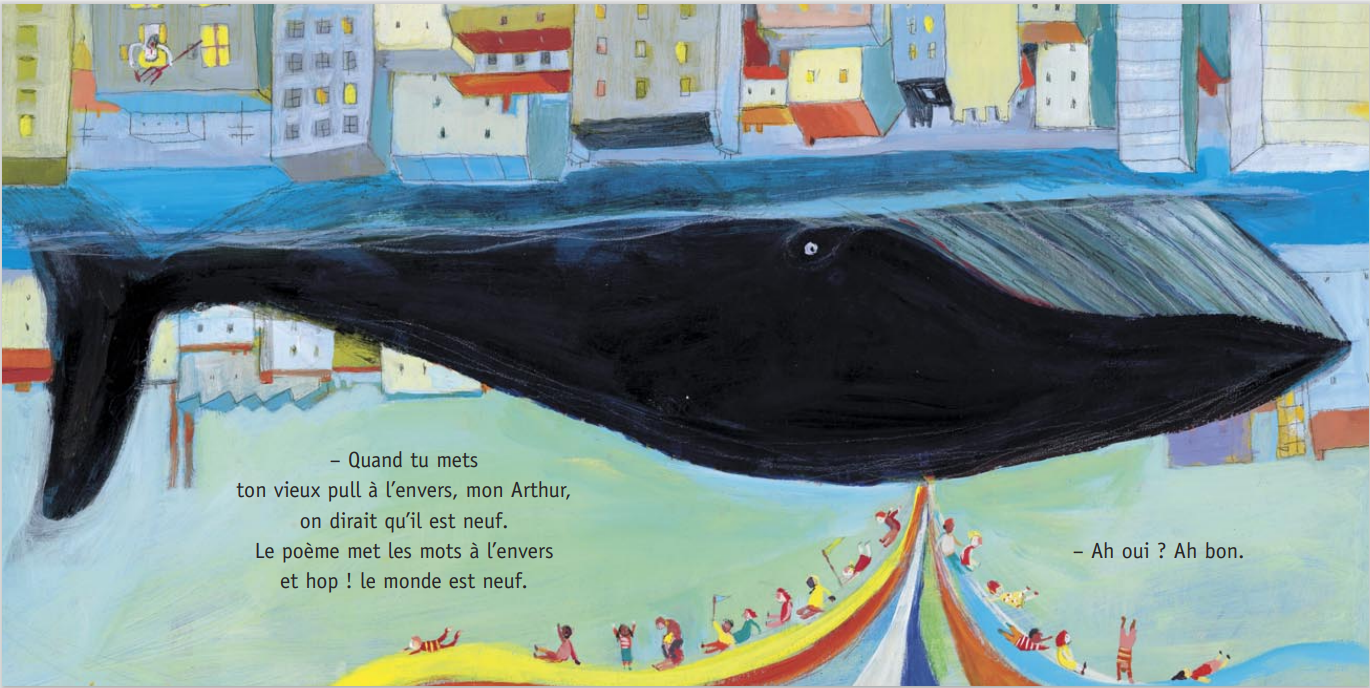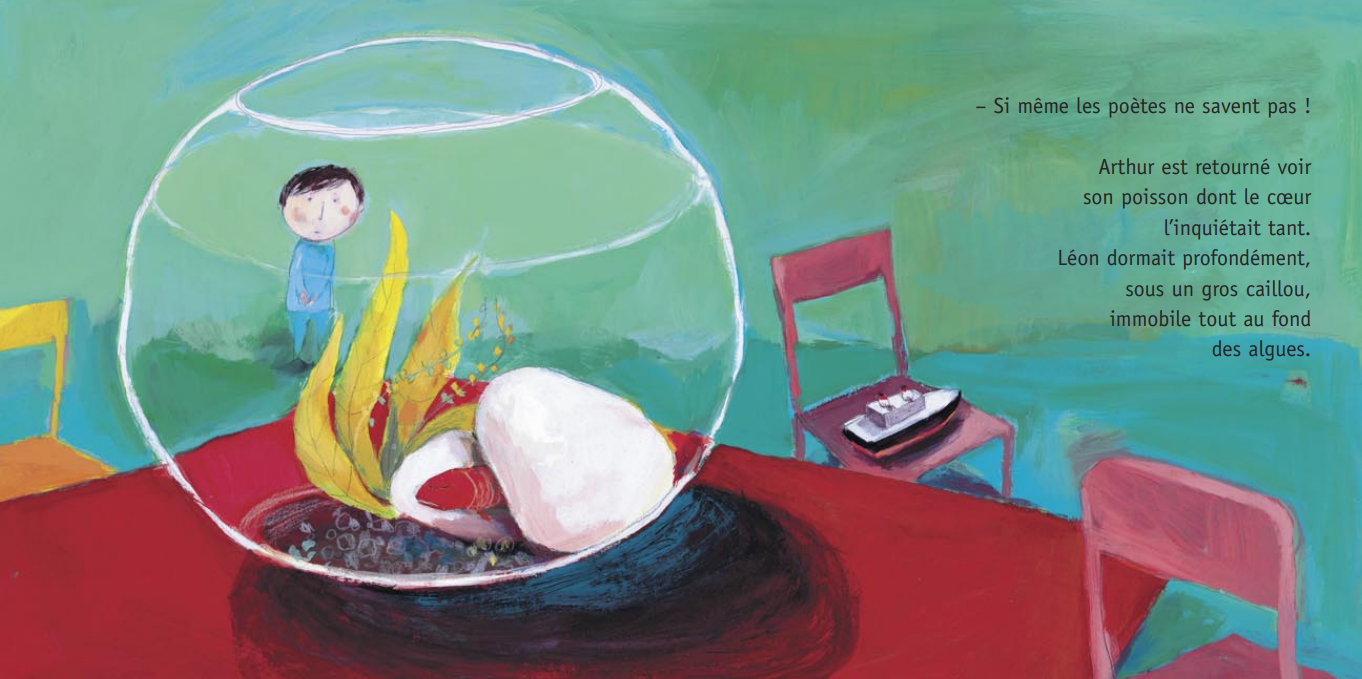 ADD BOOK TO MY SELECTION