L'arbre qui rêvait d'être un avion, by Antoine Vigne, illustrated by Léa Louis
A tree in the middle of the forest is so fascinated by the sparkling, glittering plane it sees crossing the skies every day that the desire to do likewise is almost too much to bear. Weary of its roots and its heavy branches, the tree desperately wants to fly off into the sky, despite a growing awareness that the modern civilization that the plane symbolizes represents a serious menace to its own ecosystem.
Illustrated with intricate black-and-white drawings of nature and rich, pulsing acrylics that stir with the fertile energy and age-old wisdom of the forest, this stunning ode to nature is a fascinating exploration of the complexity of the modern world and nature's precious role within it.
Hardcover picture book, 48 pages, 23 x 32.5 cm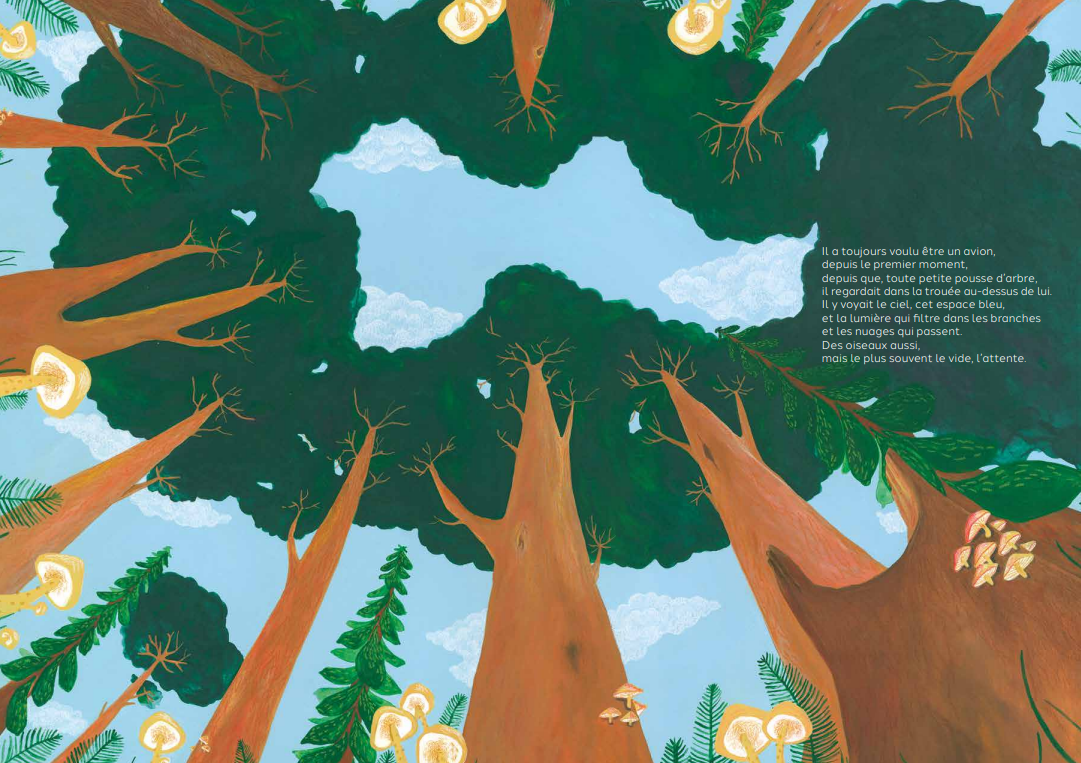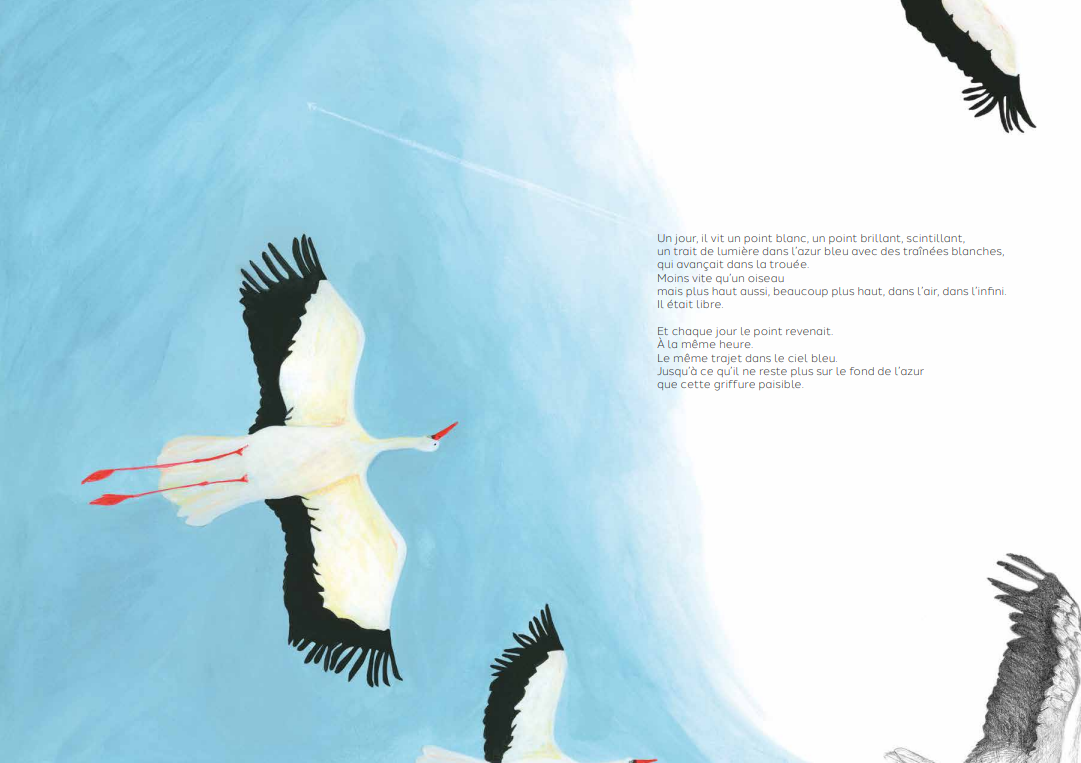 ADD BOOK TO MY SELECTION