Le petit pou, by Mathis and illustrated by Aurore Petit
A new series for the little ones, coming directly from the crazy imagination of Mathis and Aurore Petit. A delightful character, exhilarating puns, and an always hilarious ending!
In The Little Louse Knows, our character is in a different situation on each page, and the text, using repetition, tells us what the little louse knows. But what if he knows nothing? Because, just like anyone else, he could be wrong ! It's only at the end of the album that the truth is exposed, and that we understand that every image has a double reading. The reading of this book becomes a game of hide and seek, a puzzle full of tricks.
Same concept for The Little Louse Laughs, who, believing he is wandering about in extraordinary landscapes, is actually jumping from one head to another in a bus…
Two titles in the series:
The Little Louse Laughs
The Little Louse Knows, rights sold: Portuguese (Portugal)
28 pages hardcover picture book, 17 x 19 cm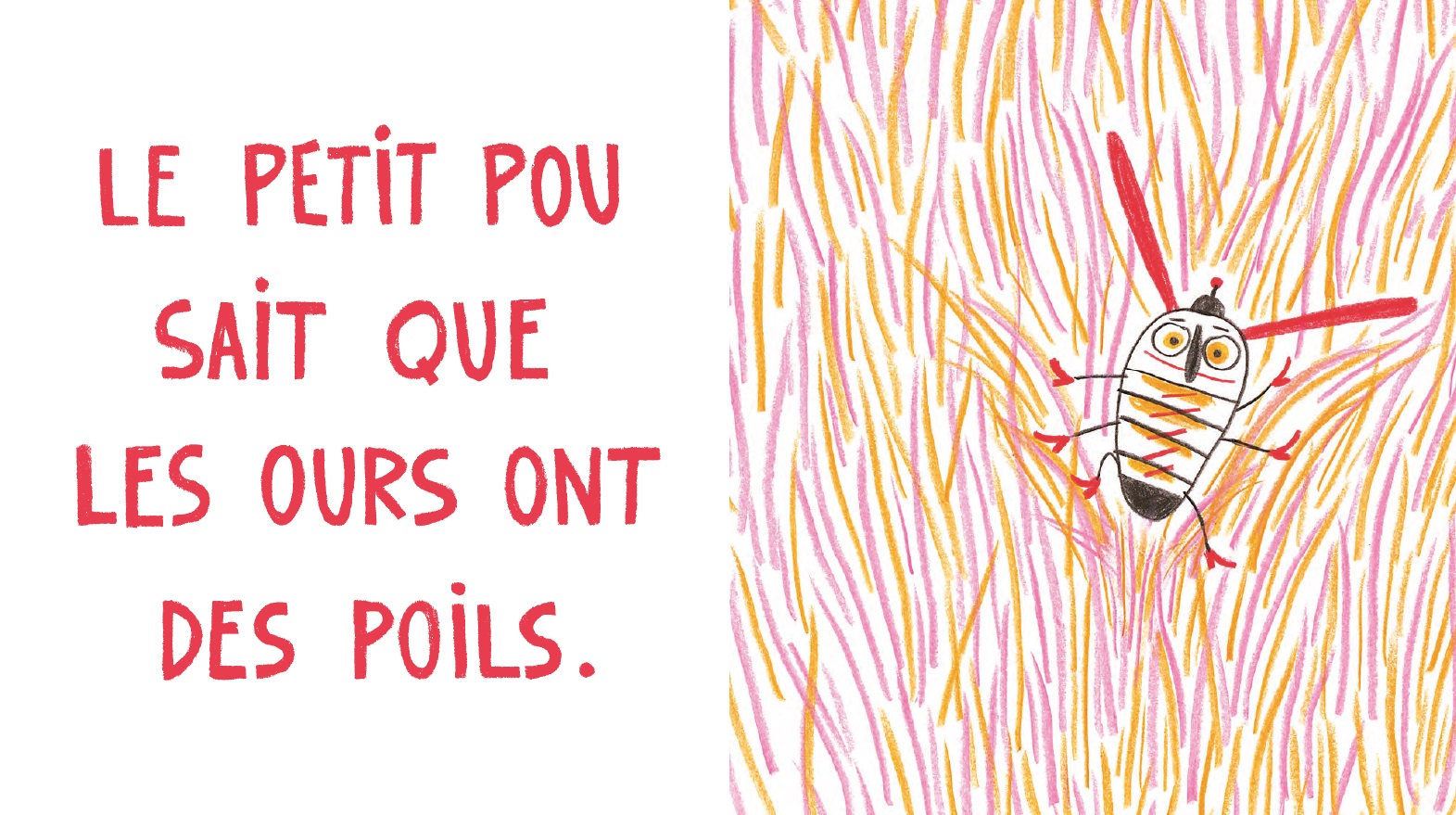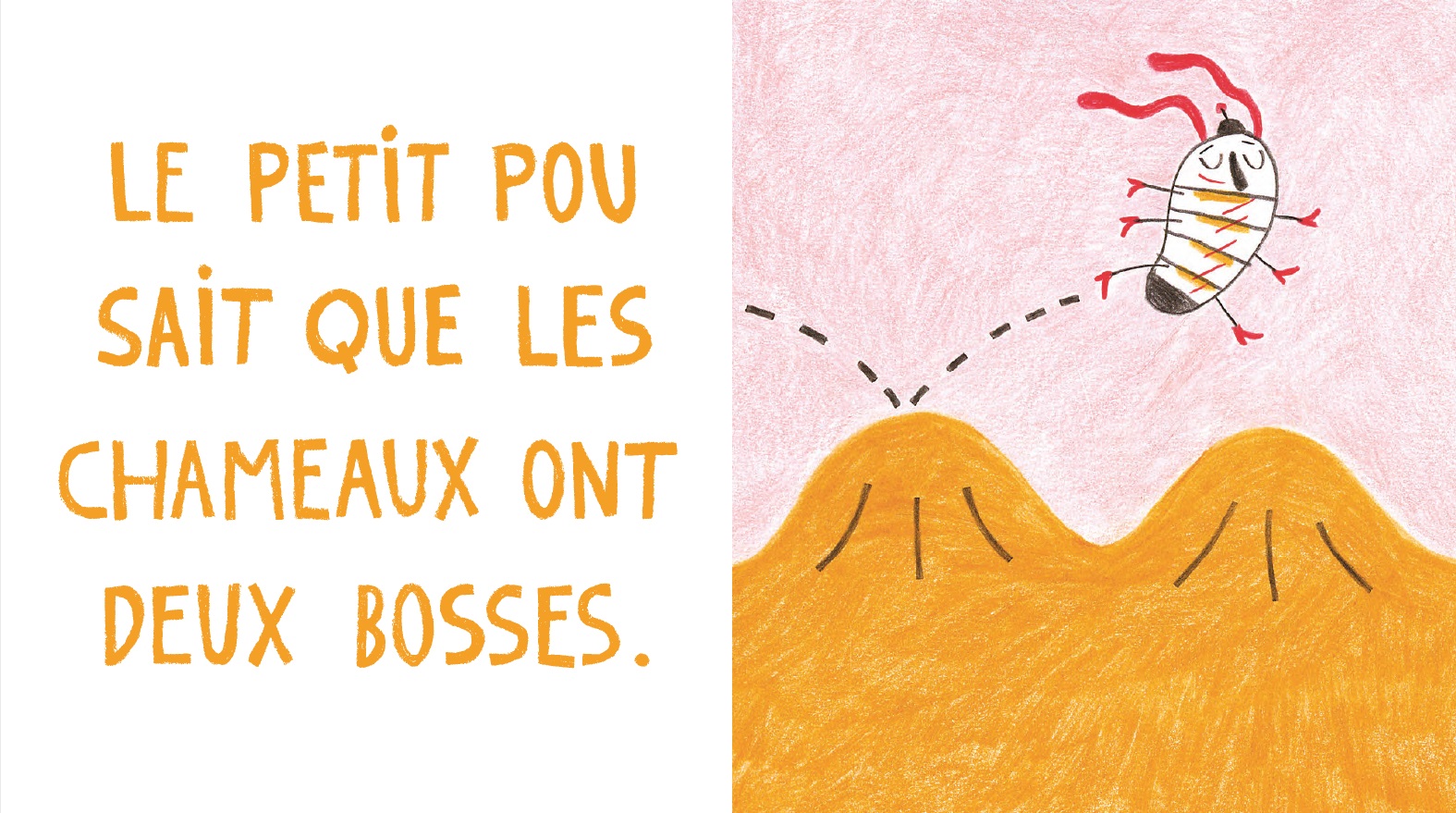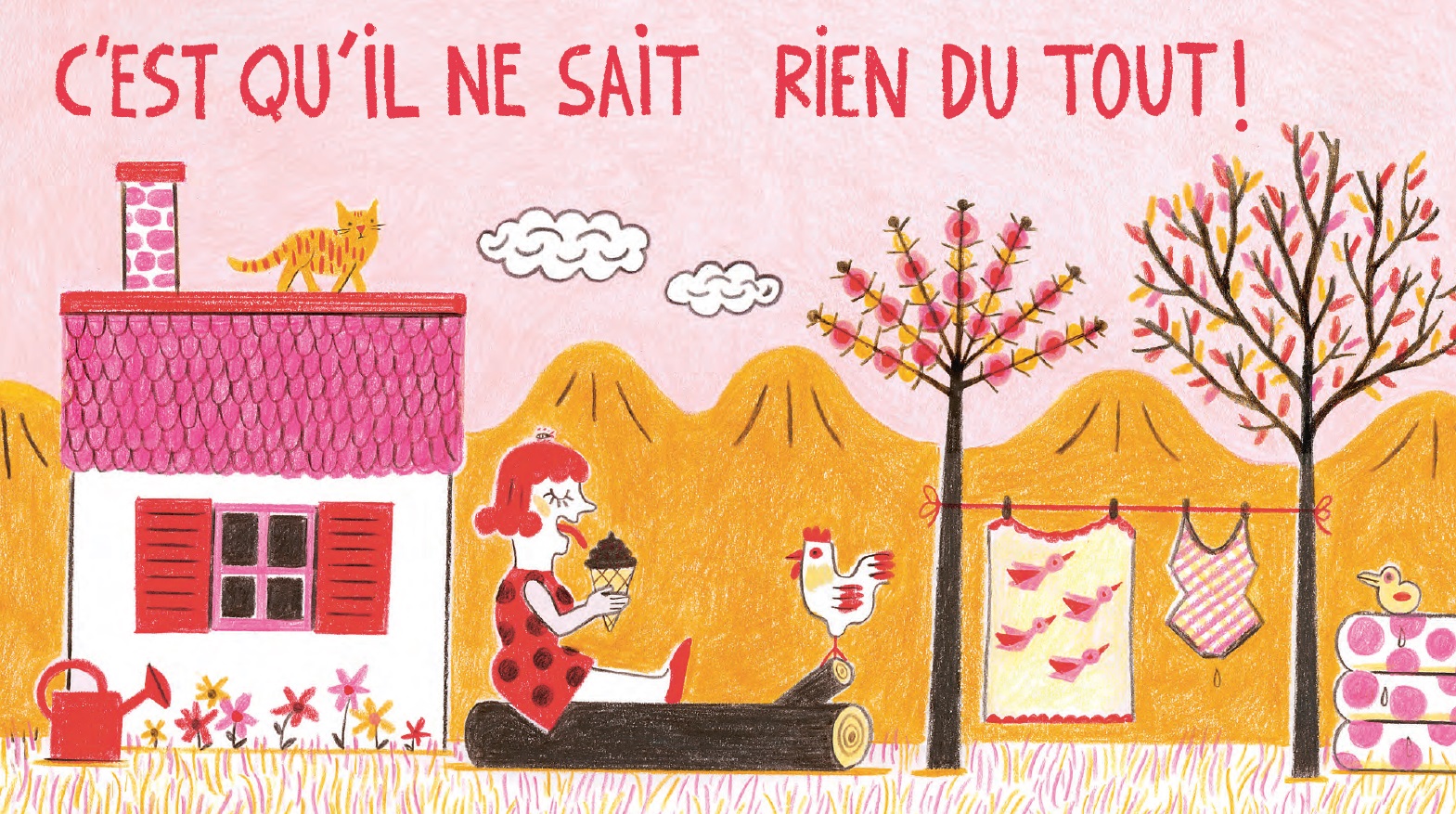 ADD BOOK TO MY SELECTION