Les aventures de Dolorès Wilson,Hypnose au château, by Mathis and illustrations by Aurore Petit
A new series of illustrated mini-novels for early readers. Meet Dolores Wilson, intrepid temporary worker, and follow her in fantastic and hilarious adventures!
Accompanied by Doug, her overweight dog, and Oscar, her mutant snail, Dolores is a professional temporary worker. But her missions, which seem ordinary at first, can be dangerous. Luckily, Dolores Wilson has a super power. If you're fond of transformations: be prepared!
Today's mission is to deliver a mysterious parcel right in the heart of the Zone, a dangerous no man's land. So Dolores gets on board her Fita 600 with her dog Doug, whose outstanding flair is only equalled by his legendary appetite. But the road is full of traps: after being attacked by giant earthworms, they hear a strange voice coming from the mysterious parcel… If you're fond of vampires: be prepared!
You can see the trailer HERE!
A series of four titles, softcover picture book, 32 pages, 16 x 21.4 cm
Rights sold: Dutch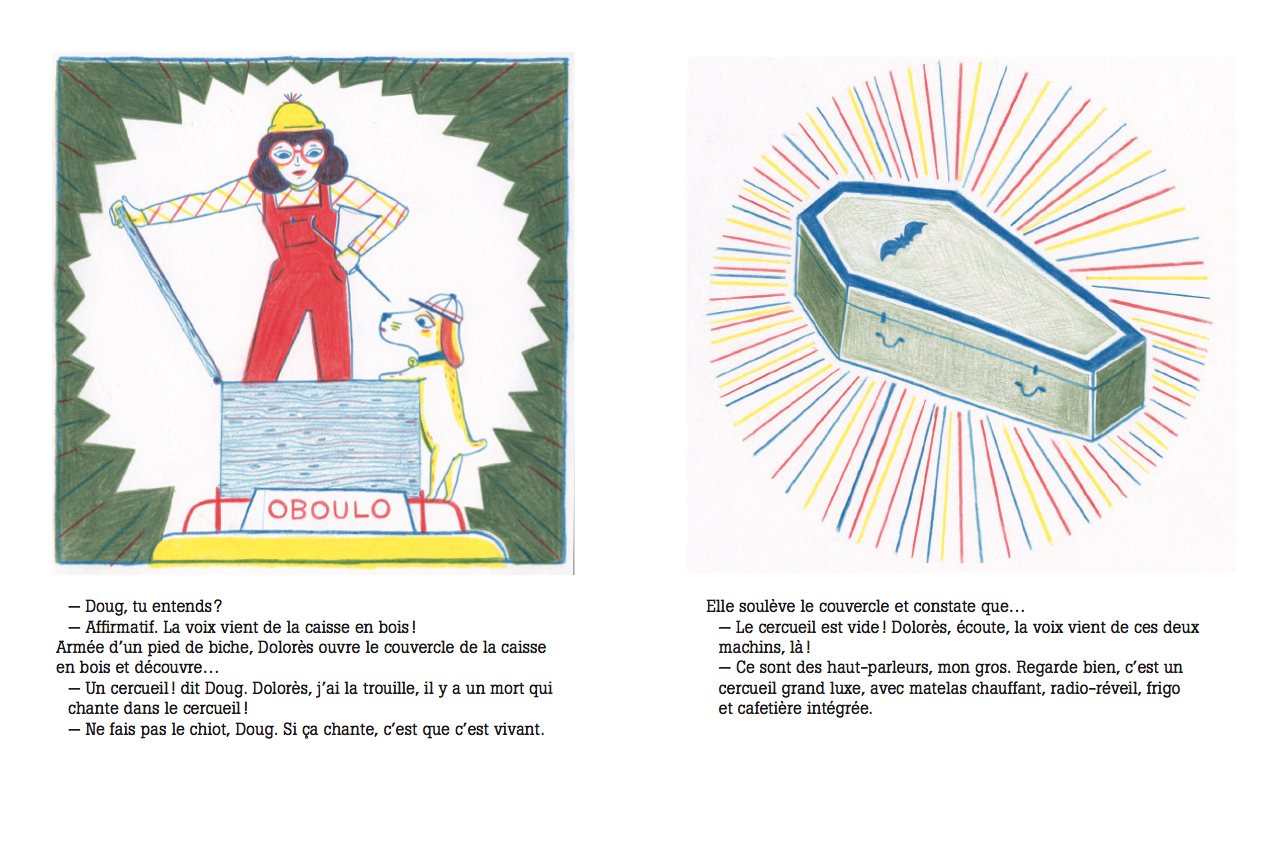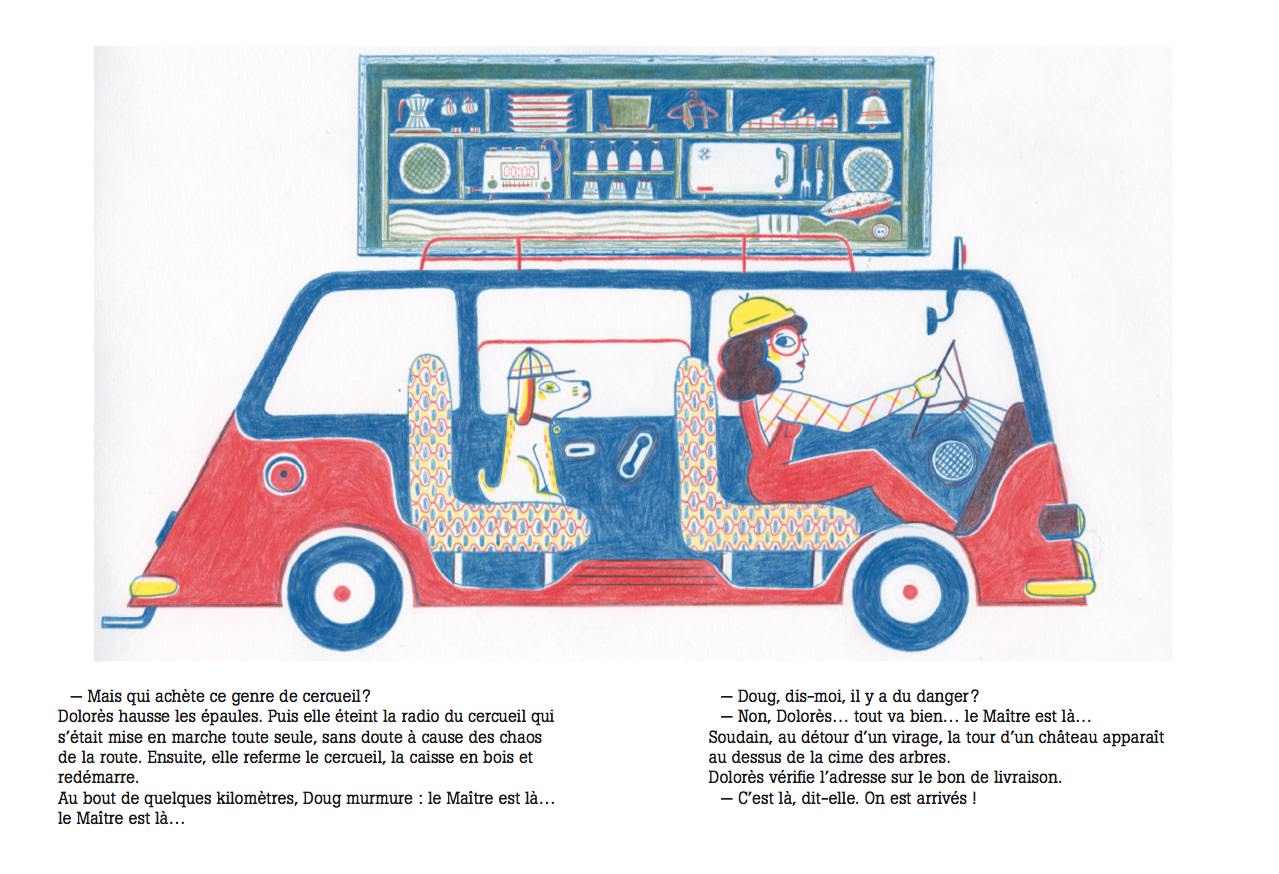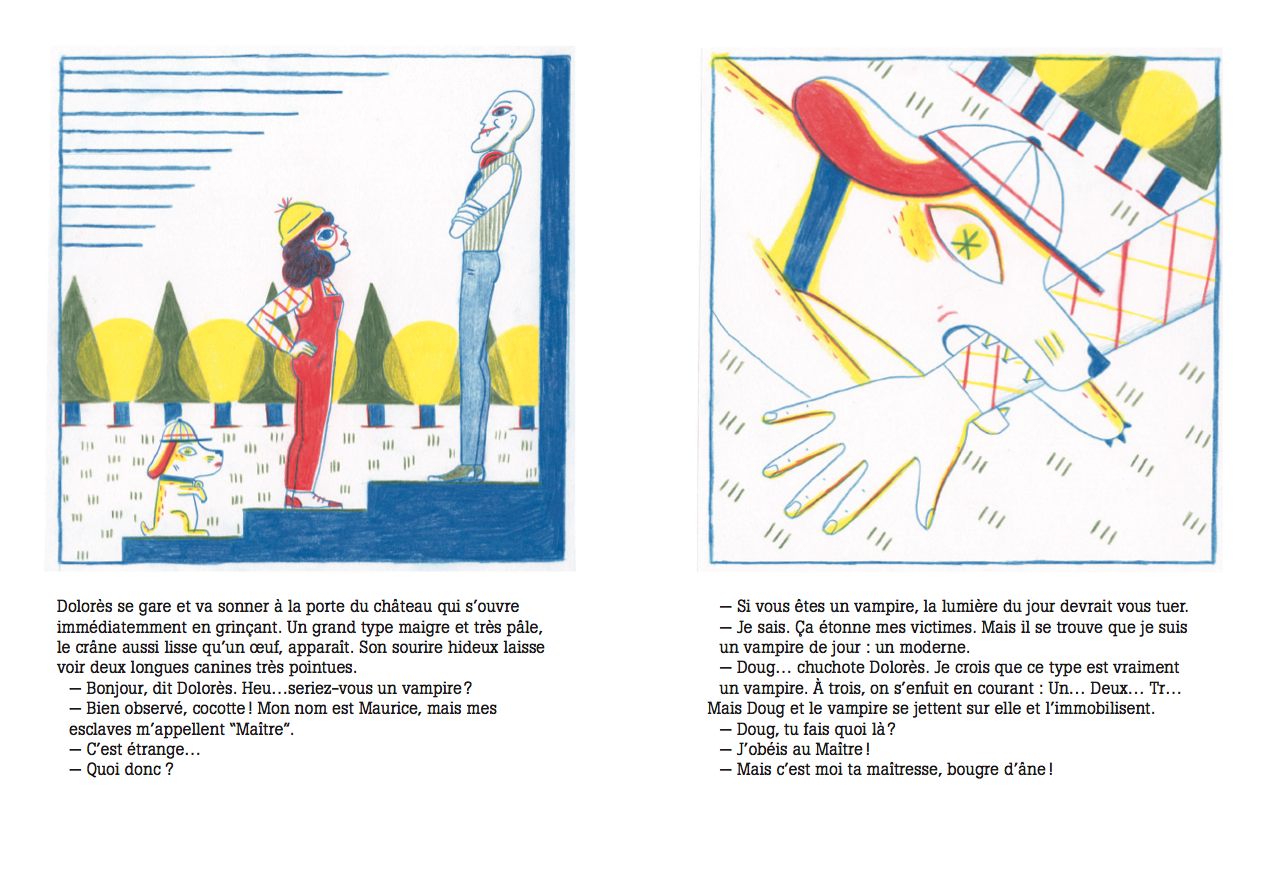 ADD BOOK TO MY SELECTION