Une maman c'est comme une maison, by Aurore Petit
A mother is like a nest, a mother is like a vehicle, a mother is like a fountain… Like a nursery rhyme, these short sentences accompany every step of a baby's daily life. As the pages go by, the child grows up and goes through different learning processes. The reader follows the child through these small steps, which to him are big steps. The mother who was a nest, a refuge for the newborn b comes a road, a story or a show for the child who plays.
As the child grows, the distance between him and his mother grows. Until the last picture of the child's first steps. Because a mother is like a home that you carry inside you forever.
Hardcover picture book, 17 x 21 cm, 48 pages. The jacket becomes a lovely poster when unfolded
Rights sold: Basque, Catalan, Dutch, English (world), Galician, Greek, Italian, Korean, Portuguese, Spanish (world).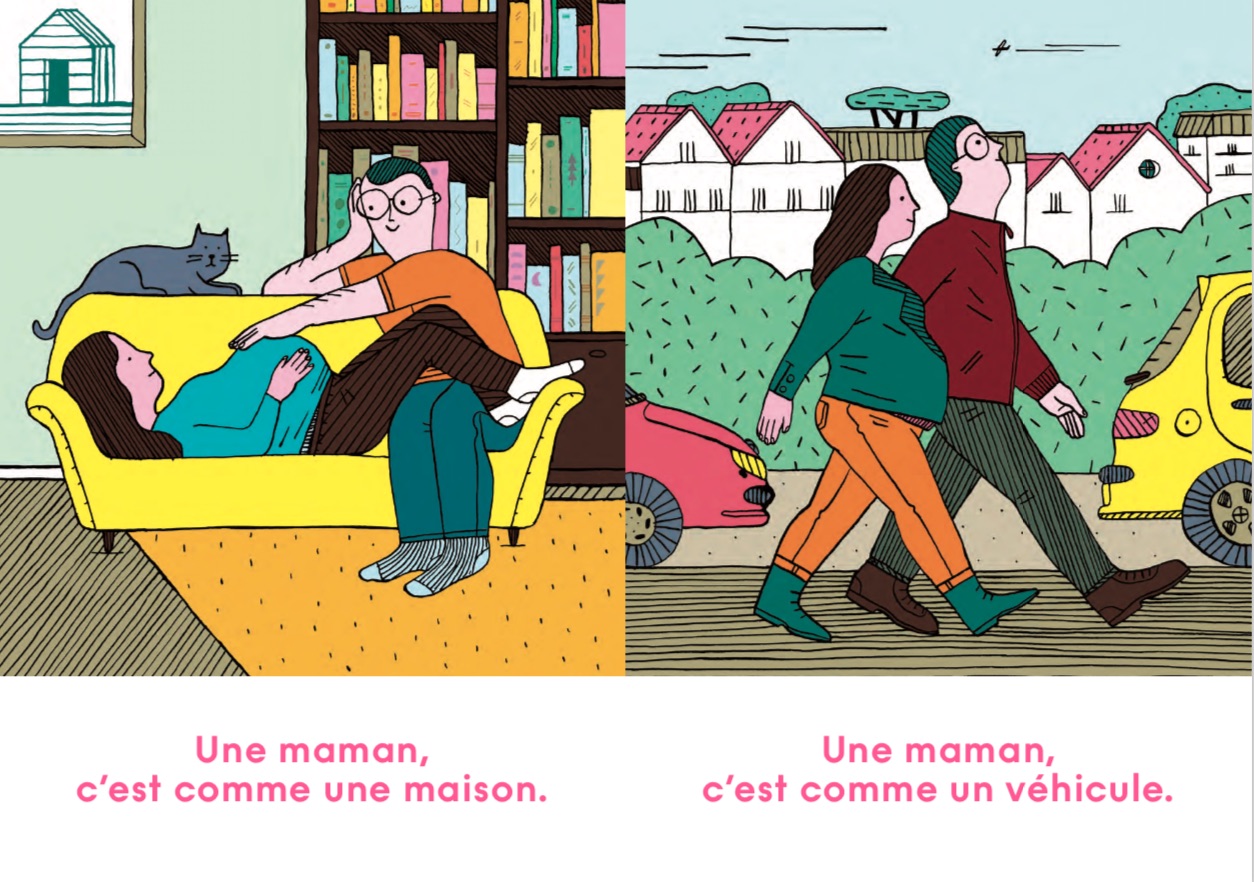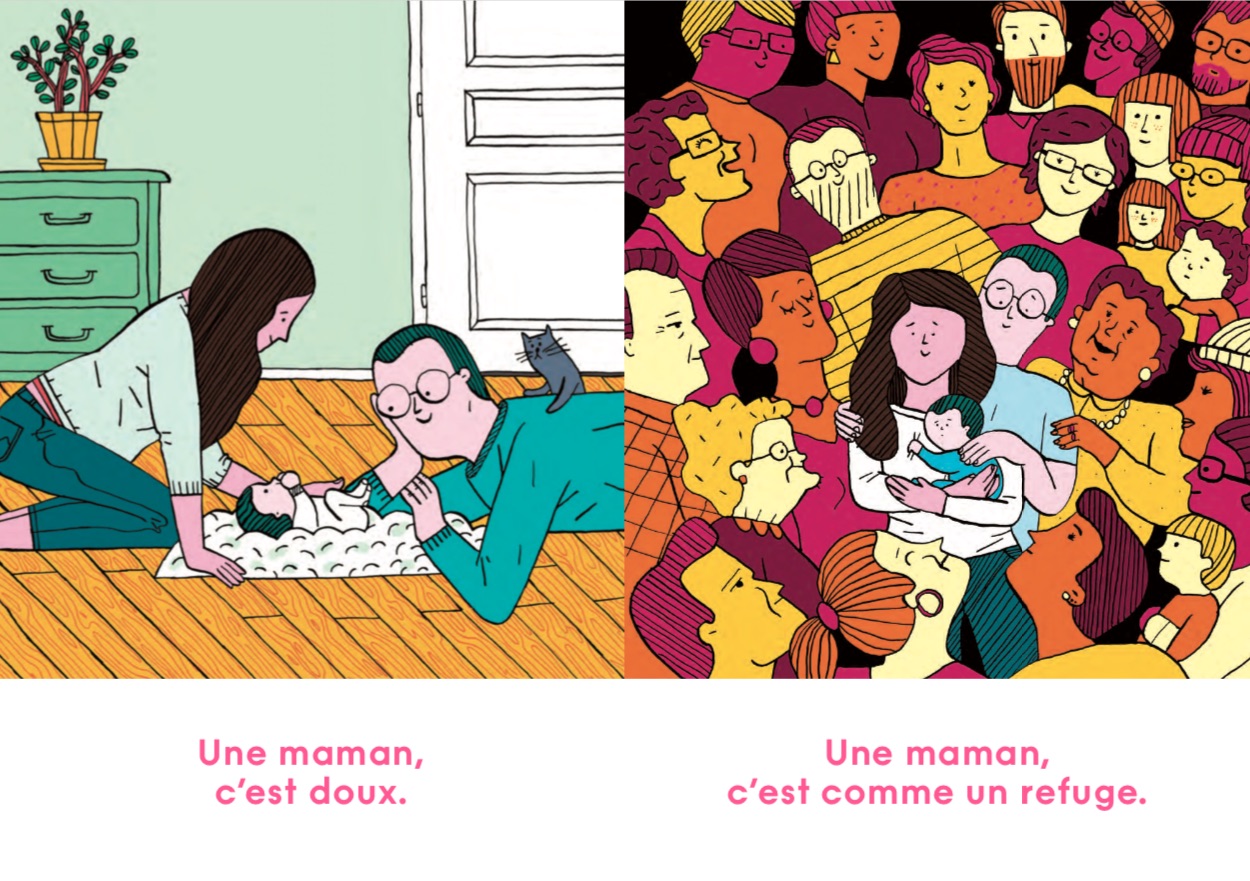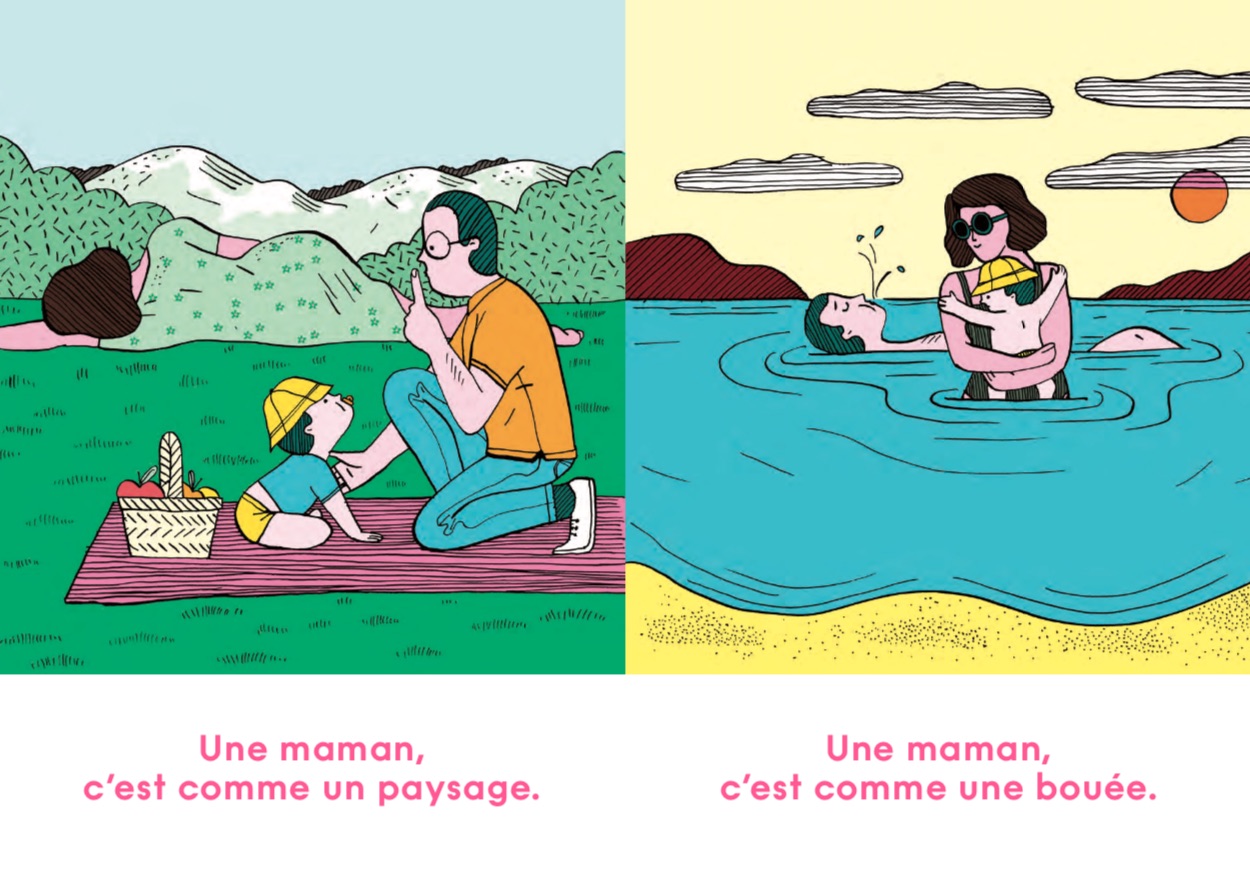 ADD BOOK TO MY SELECTION