La grande course des Jean, Clémence Sabbagh & Magali Le Huche
Hello everyone and welcome on our channel for the live broadcast of the "Big Race". We warn you, it's an utterly incredible and sensational race! Who will be the big winner?
Today is « Big Race » day! The goal? To be the first on the finish line. Who will be the winner between Jean-Brice, Jean-Maurice, Jean-Alfred and Jean-Serge? With its 3721 participants and its traps, the competition promises to be full of surprises and all the competitors progressively stand out thanks to their uniqueness. This amazing run will have an unexpected ending… What does winning truly mean?
A high-in-vitamin and energetic picture book. A crazy sportive commentary and an absolute delight to read aloud!
Picture book, 24 x 32 cm, 48 pages
Rights sold: Italian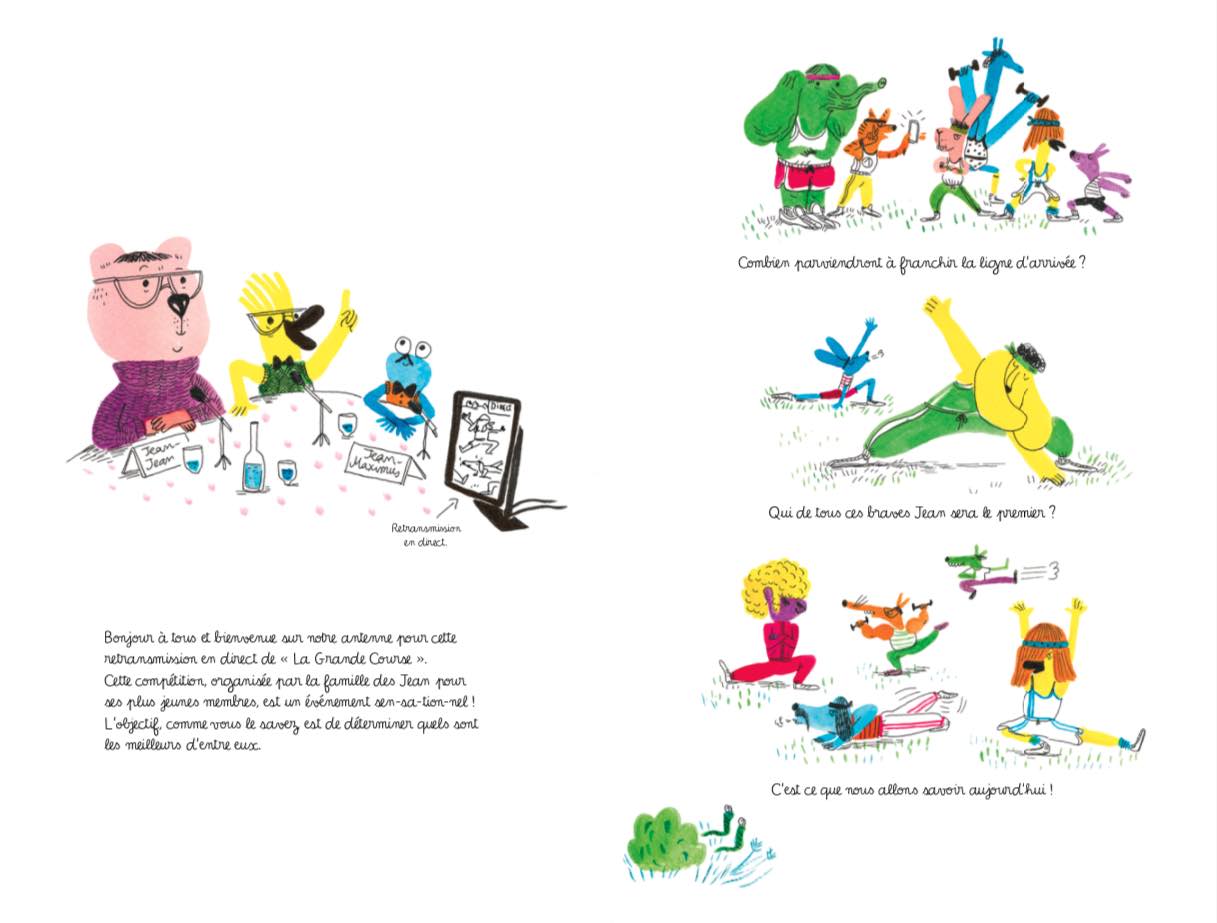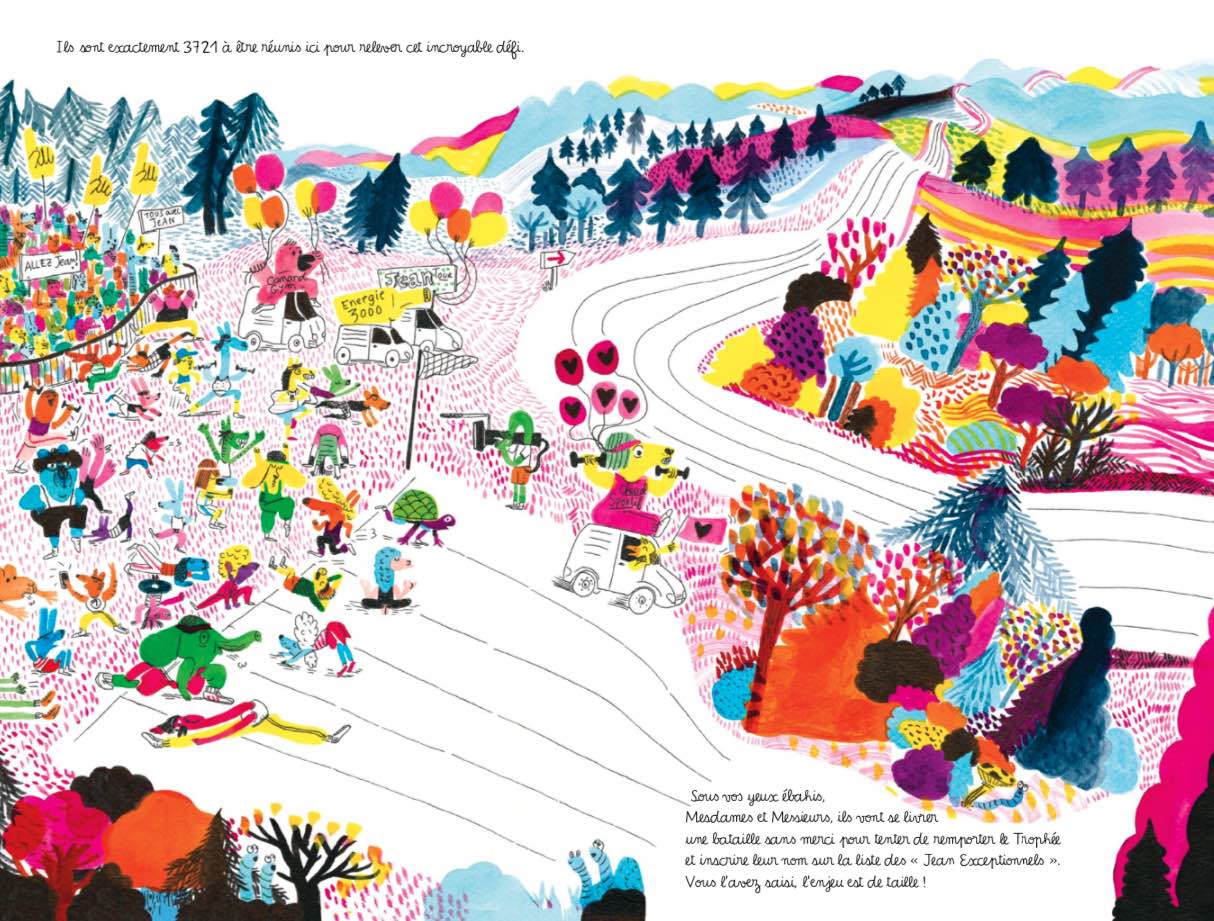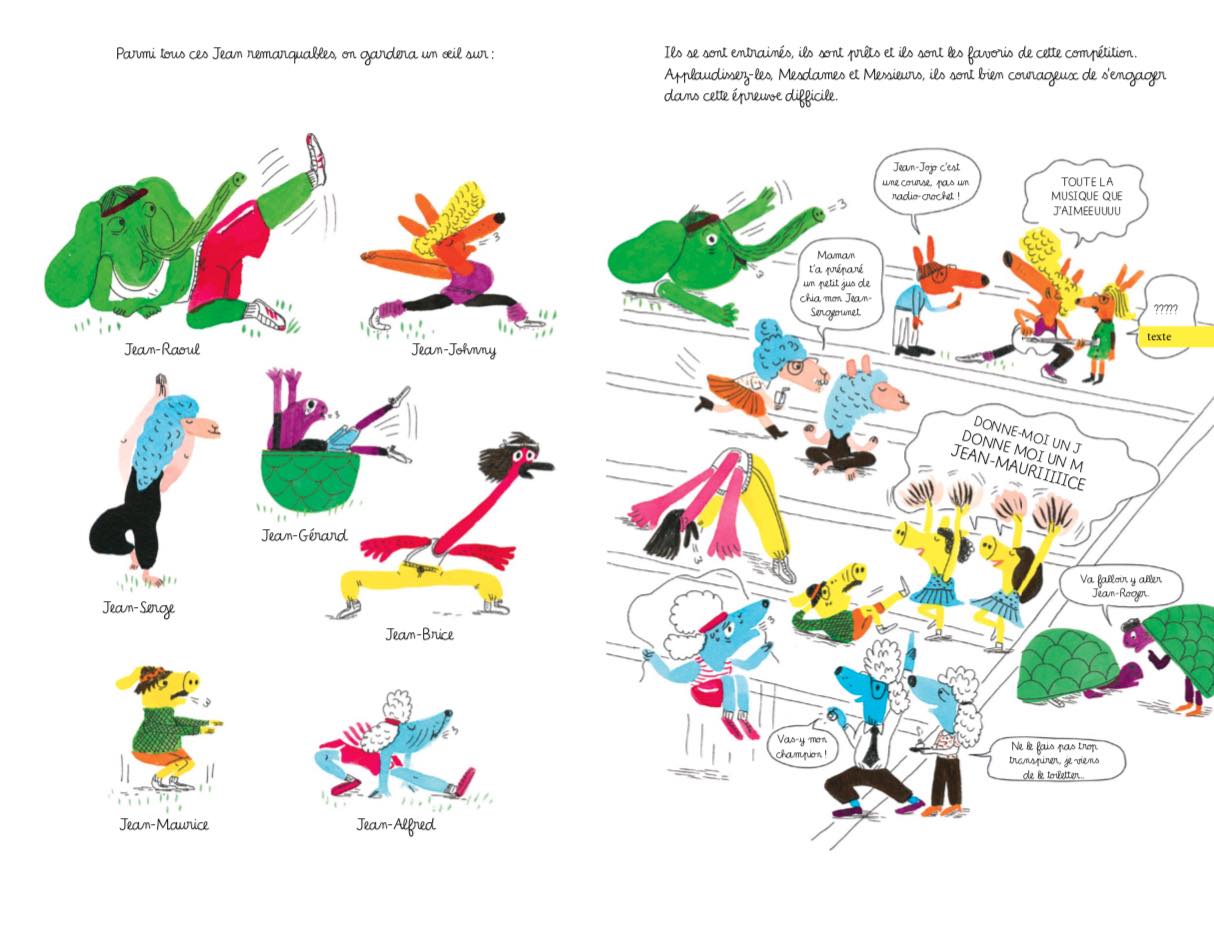 ADD BOOK TO MY SELECTION