Agir pour la nature au jardin, by David Melbeck (text) and Sylvain Leparoux (illustrations)
This practical book presents more than 50 exciting projects to encourage readers to learn about and protect wild plants and animals in the garden.
At a time when biodiversity is being eroded everywhere, private gardens and green spaces can become vital wildlife sanctuaries. It's time to forget the immaculate lawn and let flowers grow among the grass, to plant a rustic hedge instead of inhospitable conifers, and to leave gaps for hedgehogs to wander in.
This manual for creating a garden brimming with life presents a detailed list of step-by-step projects with illustrations and simple actions to give nature a helping hand.
Making gardens beautiful – while helping nature, too!
200 pages practical guide, 19 x 25 cm, for the whole family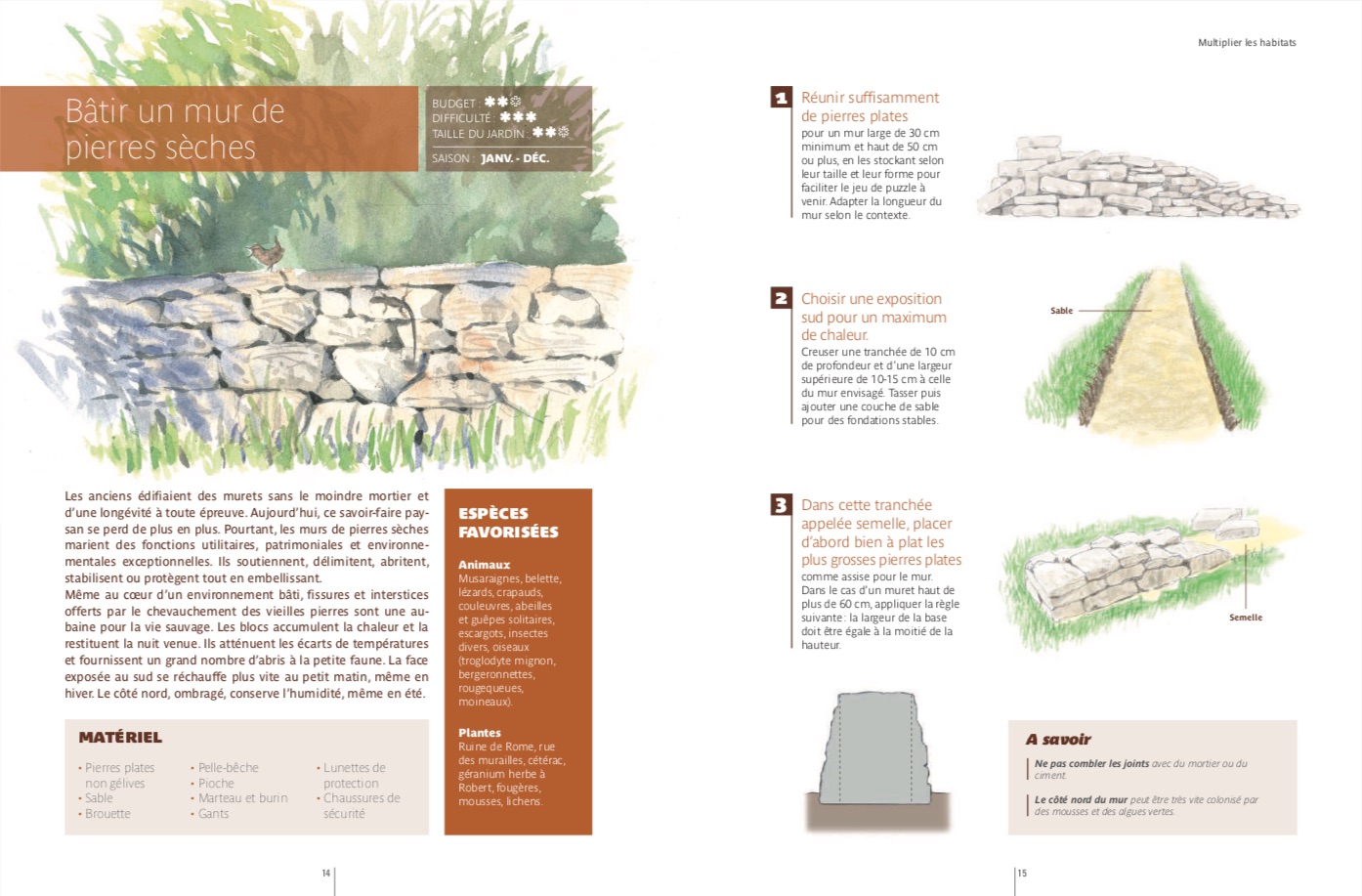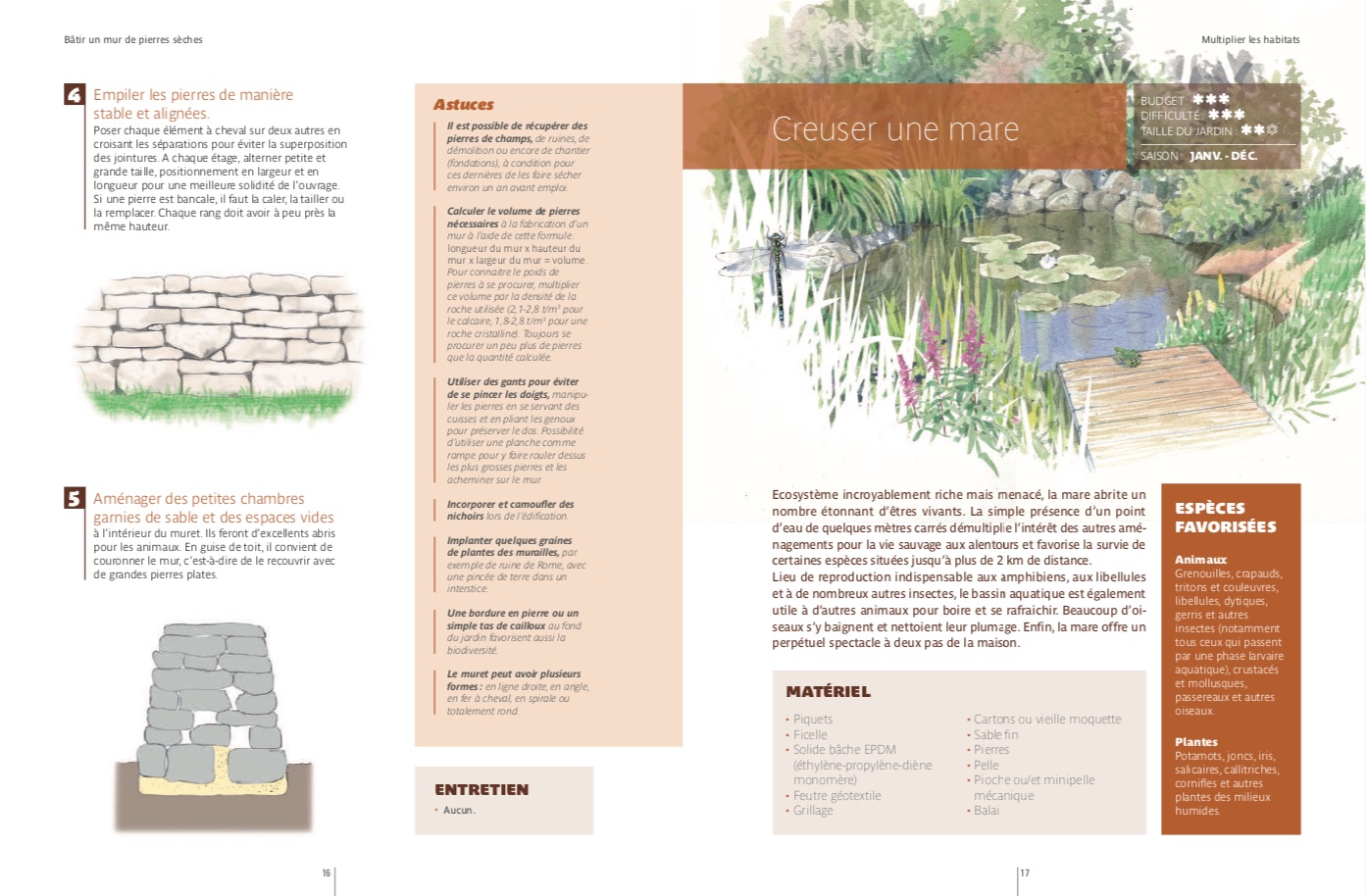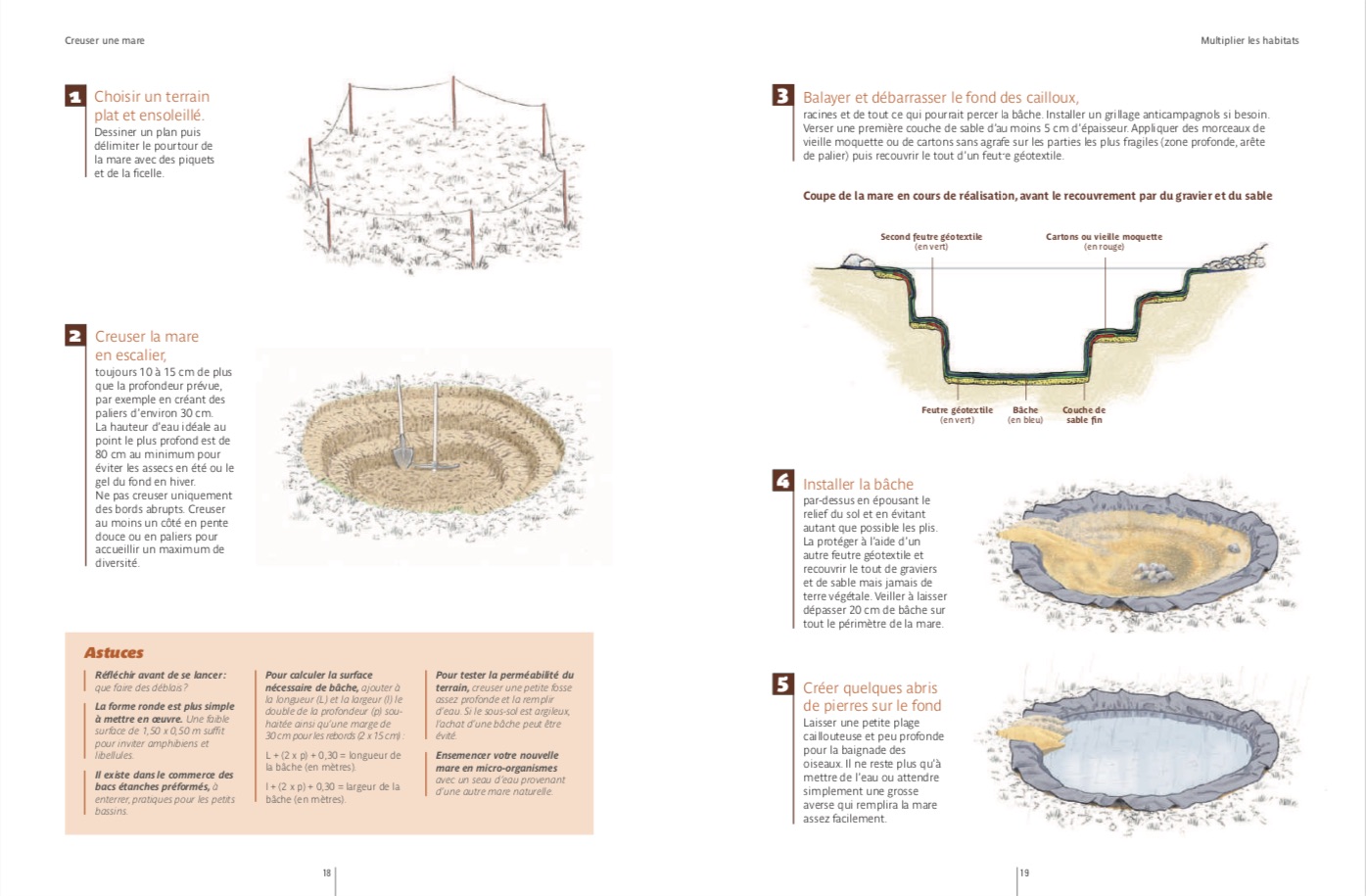 ADD BOOK TO MY SELECTION