Comme ci, comme ça, by Anne Crahay
Is it an umbrella or parasol? Is it the moon or the sun?
Is it a cat or a fox? A pig or a boar? A tiger or a lion?
Is the child awake or asleep? Happy or sad? Surprised or angry?
Move the semi-circle flaps on each side and you will have the answer!
4 board books for toddlers with rounded corners and 5 flaps to play with:
Animals, Children, Nature, Monsters
10 pages + flaps board book, 14 x 14 cm
Rights sold: Simplified Chinese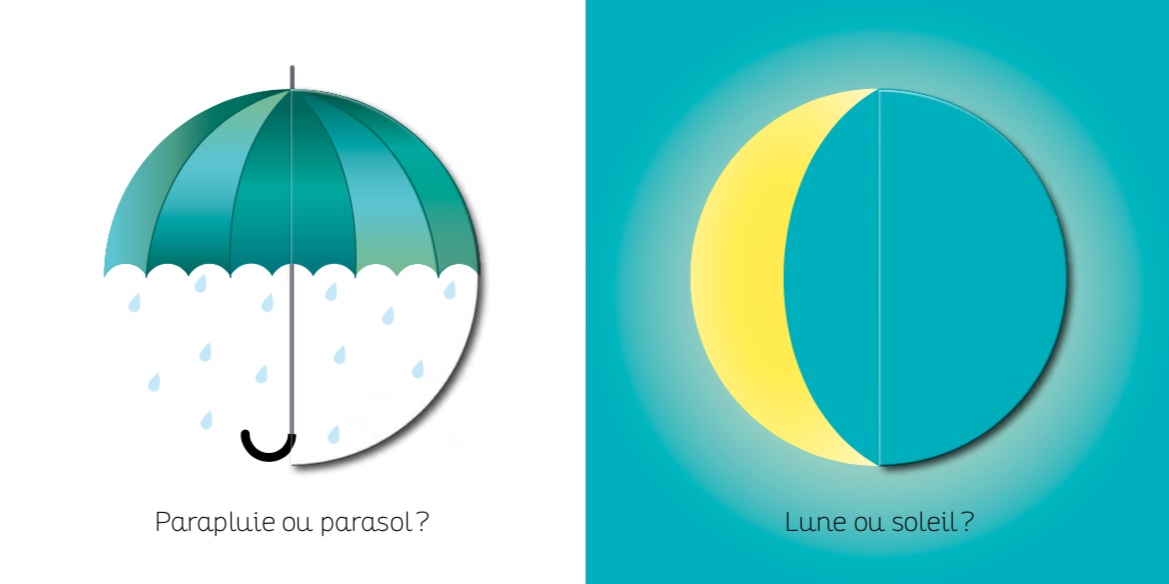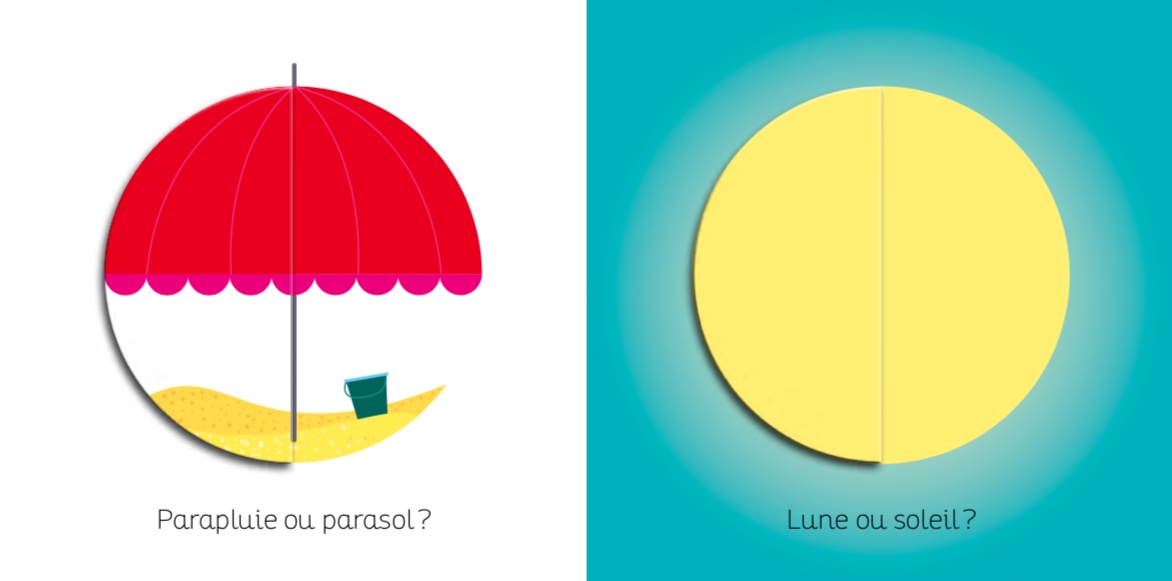 Illustrations from Children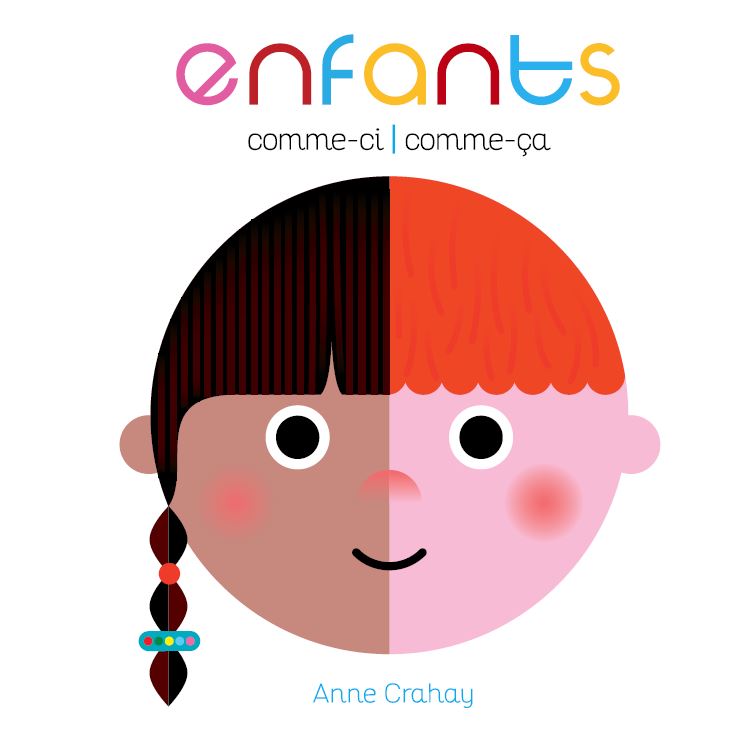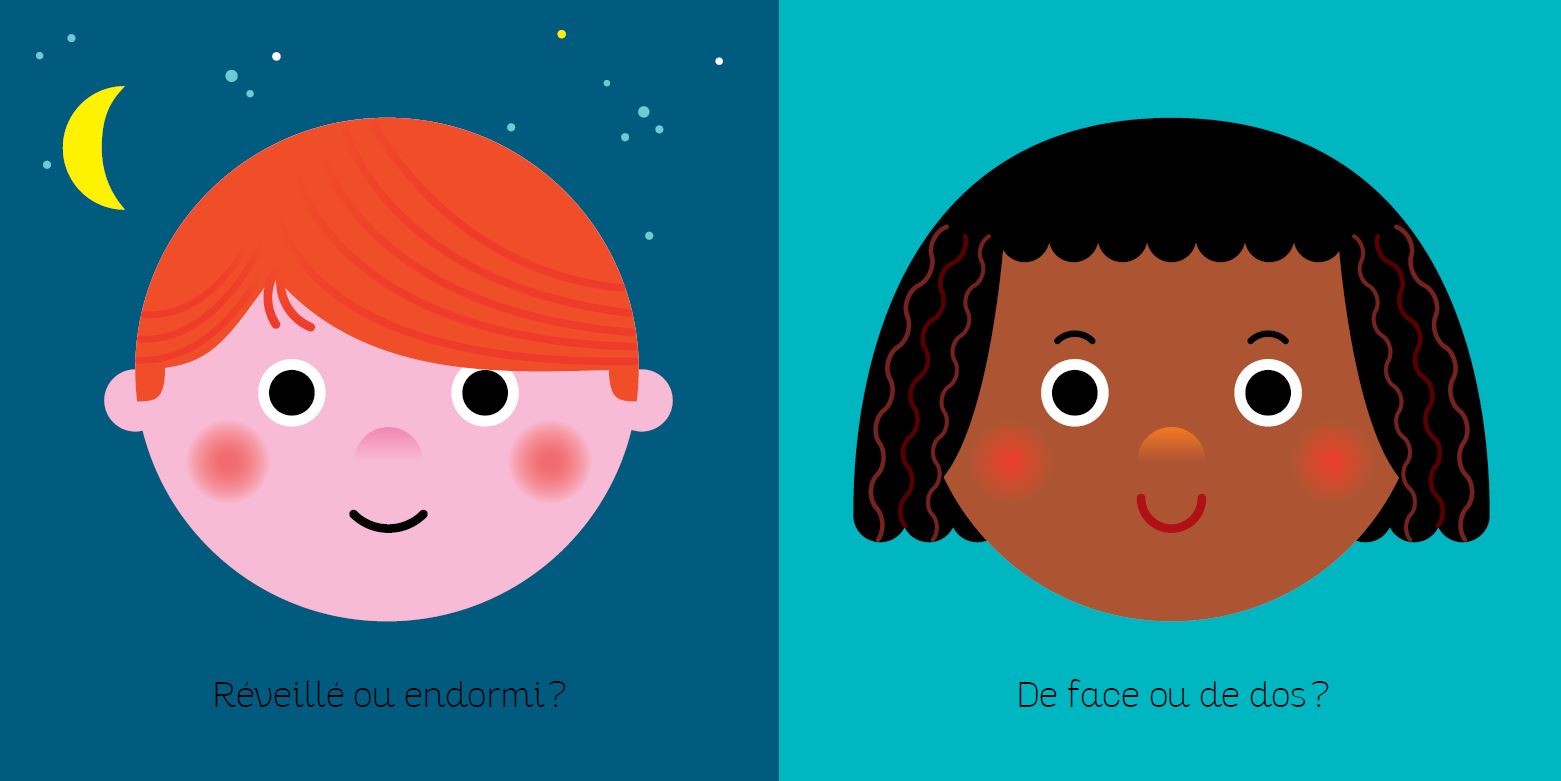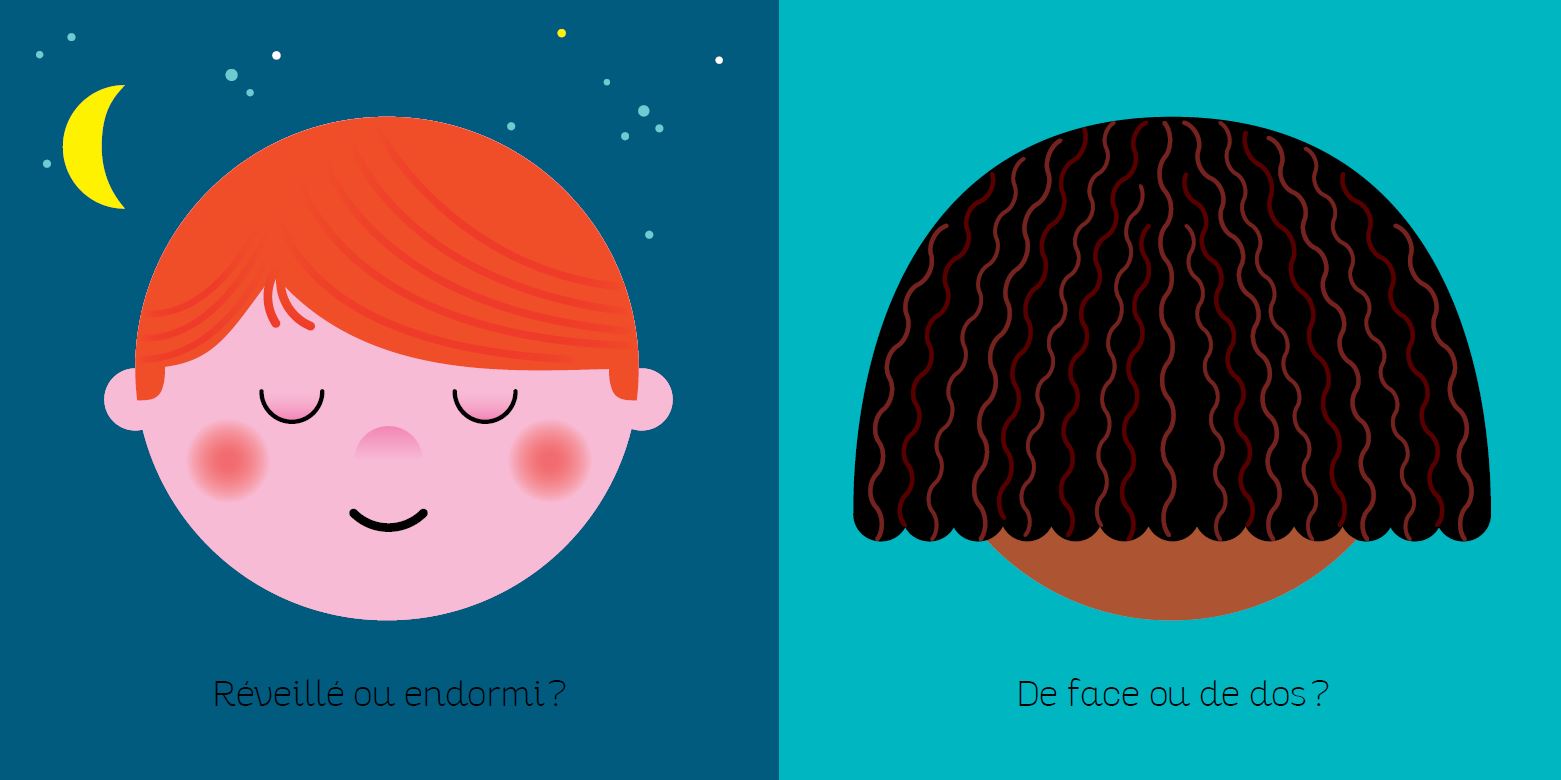 Illustrations from Animals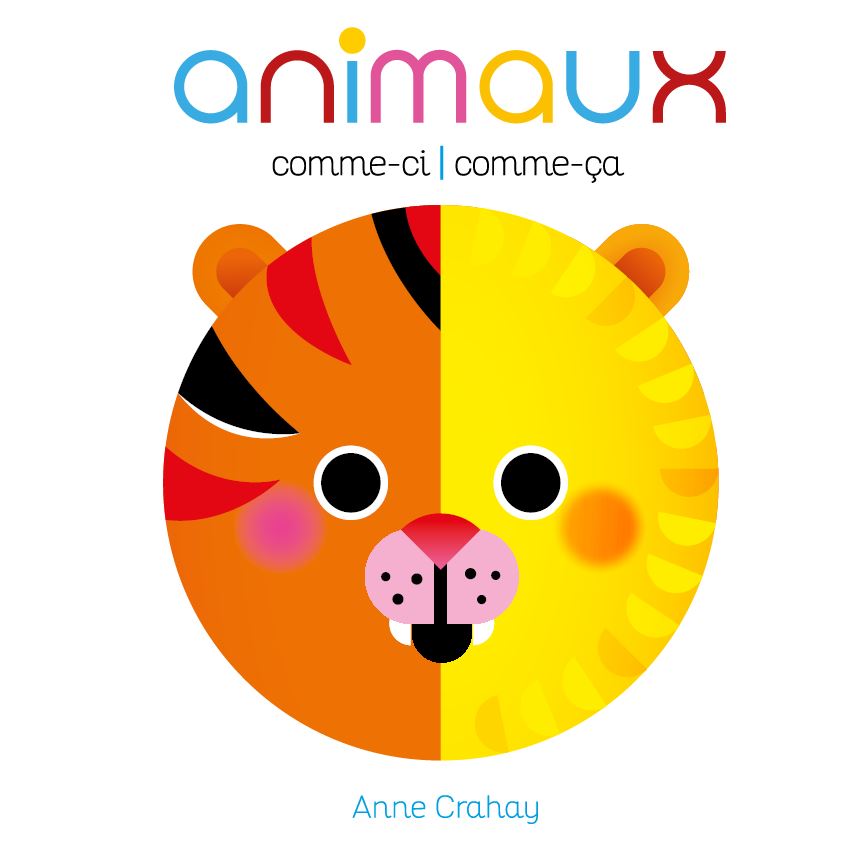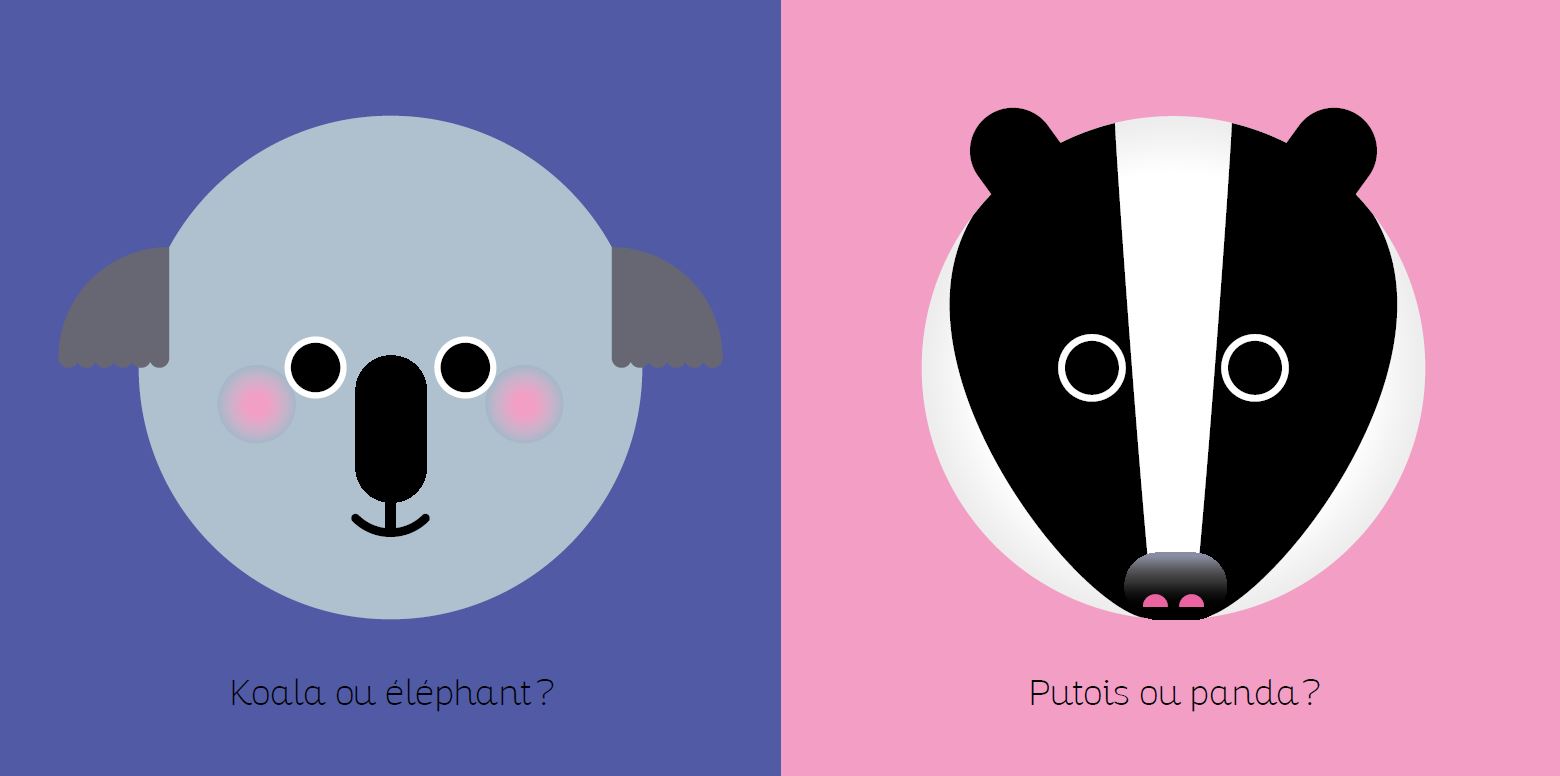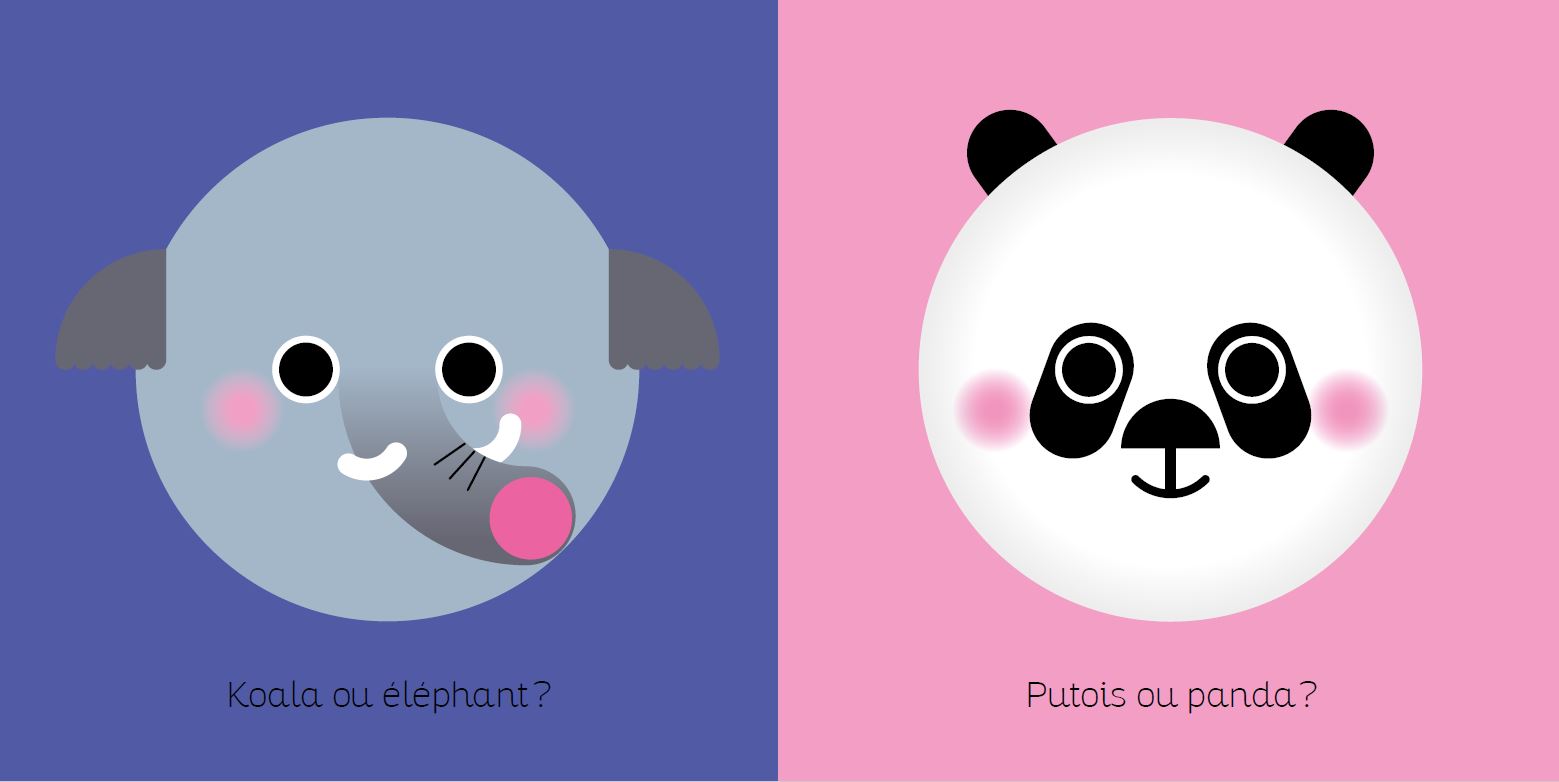 ADD BOOK TO MY SELECTION