Olive et le grand jardin, by Ariadne Breton-Hourcq and  Laurence Lagier
Look closely at this tiny little bird: he has the shape of an olive, the size of an olive, the colour of an olive… So his name is Olive! This morning, like every morning, Olive flies into the dawn sky. Wandering above the big garden, he lands successively on nine geometrical forms (puddle, flowerbed, pebble …) and his olive green changes! Grass green, Veronese green, forest green, meadow green, emerald, teal, khaki green and moss green: what an adventure! Olive finally meets his friends, Tangerine, Blueberry, Mirabelle, Cherry and Plum, for a triangular dance between six big saucer-shaped clouds. But what are they drawing? And look! Haven't the blues changed as the day passed?
This book is an initiation to the shades of green and blue, as well as to graphic design and the dynamics of words.
48 pages hardcover picture book, 21.5 x 30 cm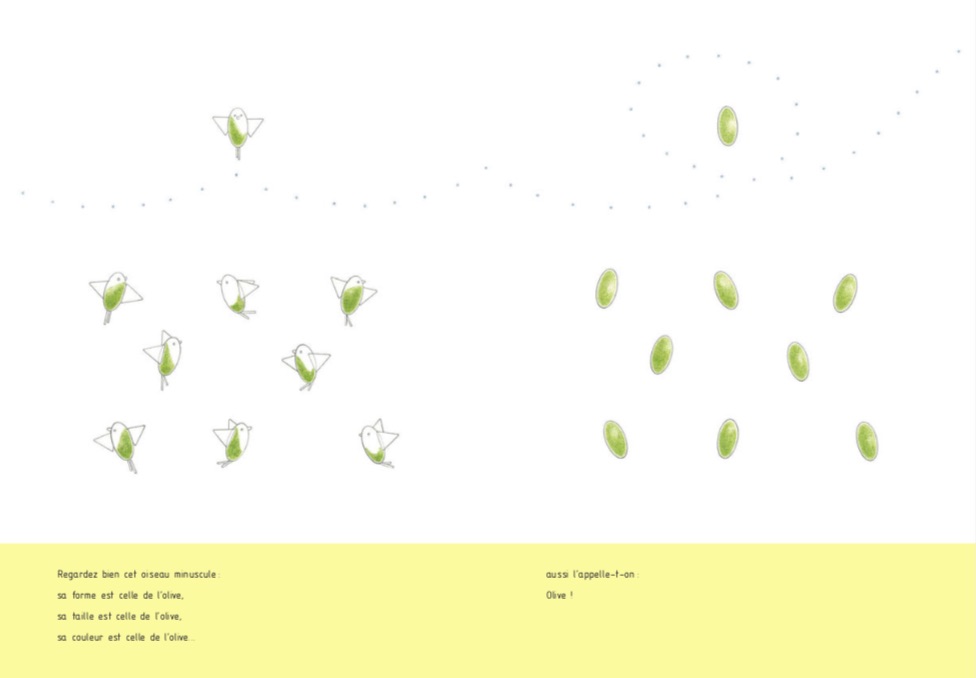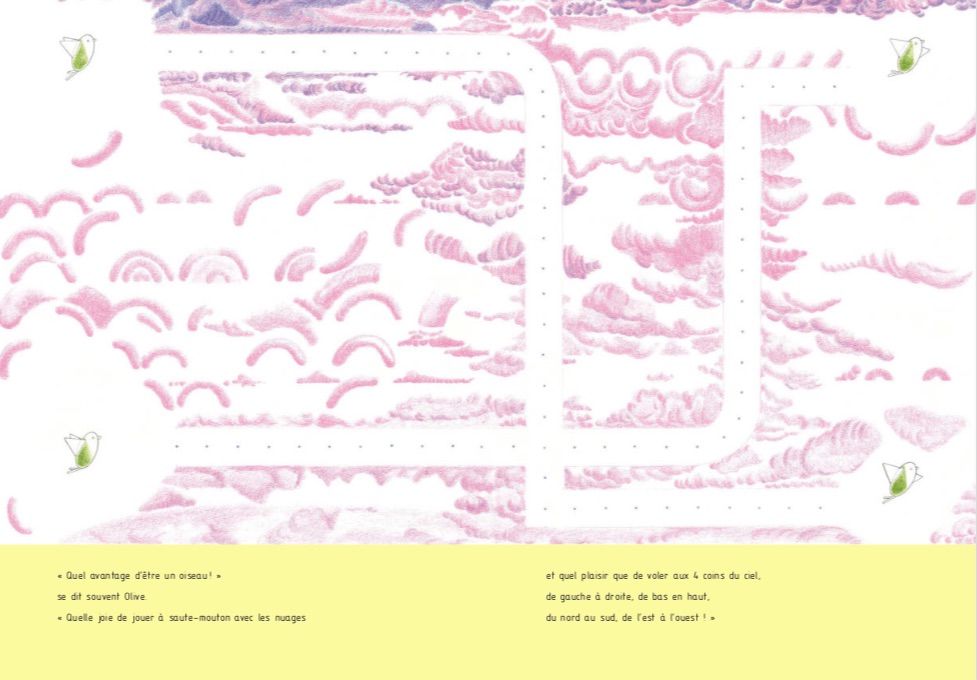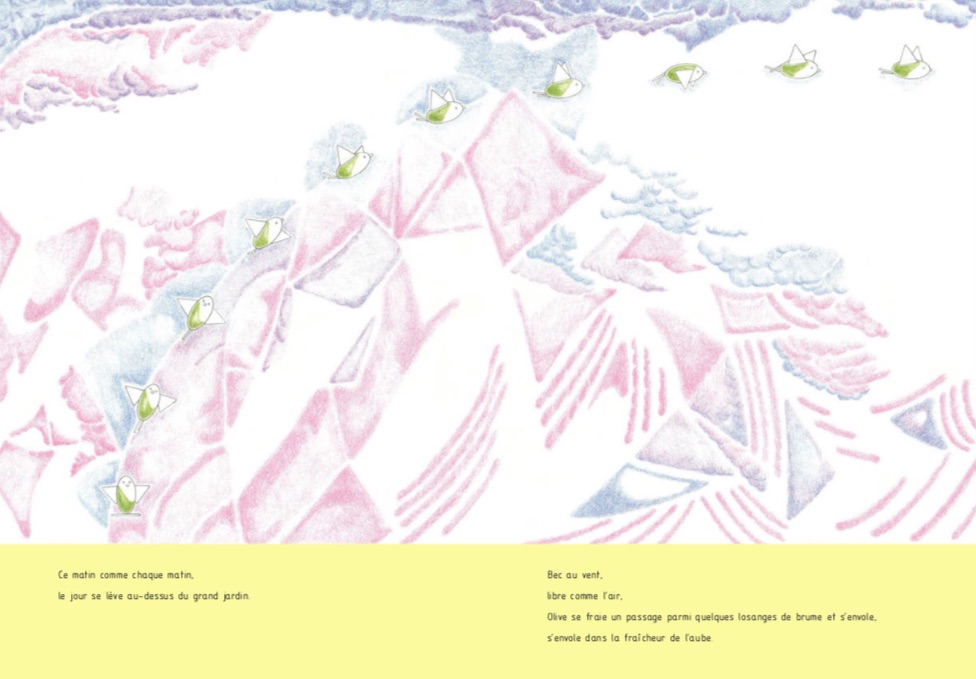 ADD BOOK TO MY SELECTION