Ma Planète, by Emmanuelle Houdart
The story begins early one morning in a child's bedroom, with the protagonist slowly waking up. Around him, a variety of toys, a cheerful mess, full of different things the reader will have fun spotting over the following pages. The young boy proudly tells us how, after a horrible war in his galaxy, he landed on a strange planet populated by monsters : earthlings. Adopted by a couple of these creatures, he quickly manages to fit in and narrates his achievements, and his observations on the odd behaviour of these earthlings. We follow his endearing adventures in the human world,
until the final double-page spread. Out of his bed, we see him surrounded by a perfectly normal human family… just like him.
32 pages hardcover picture book, 24.8 x 34 cm
Rights sold: Italian, Complex Chinese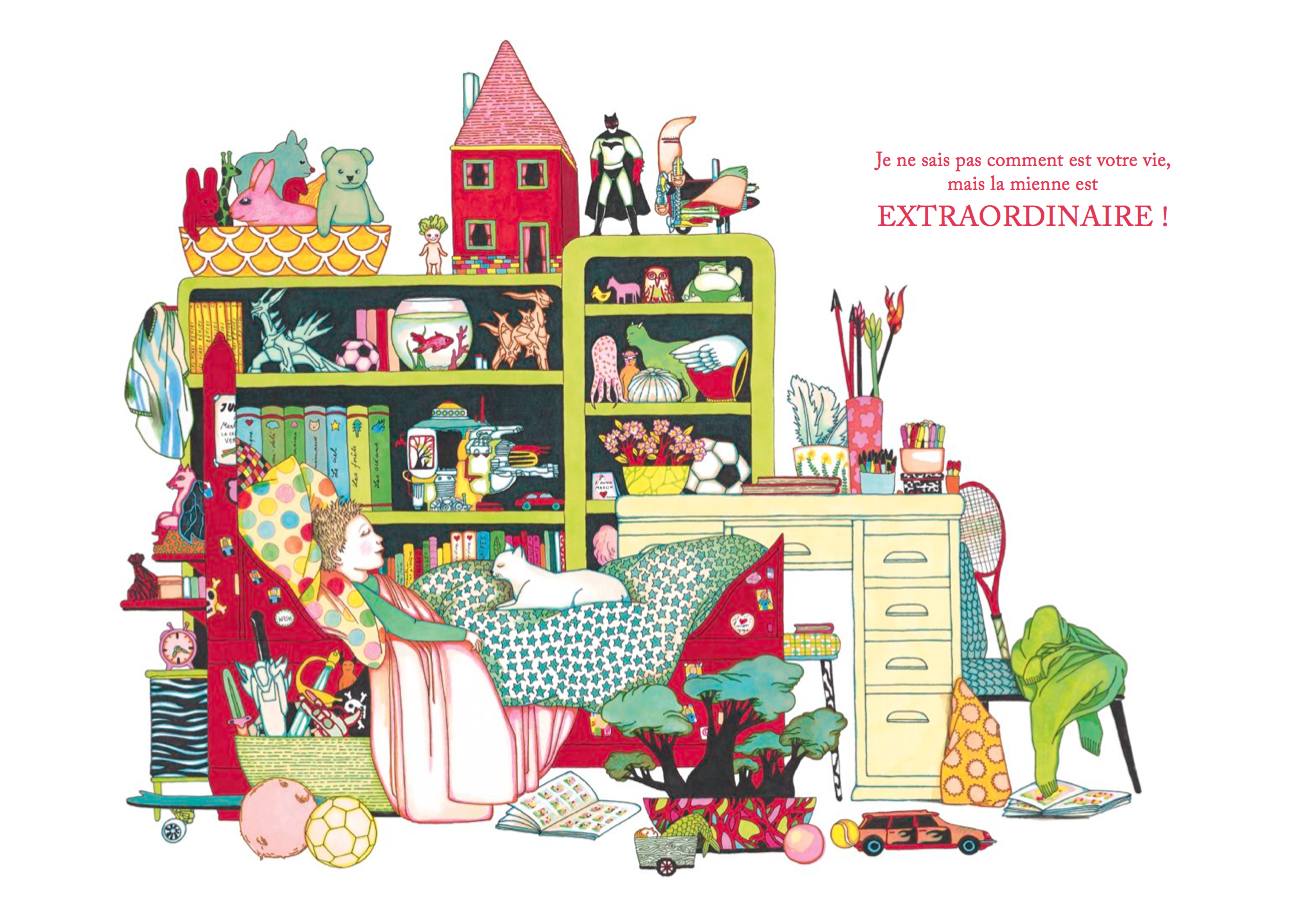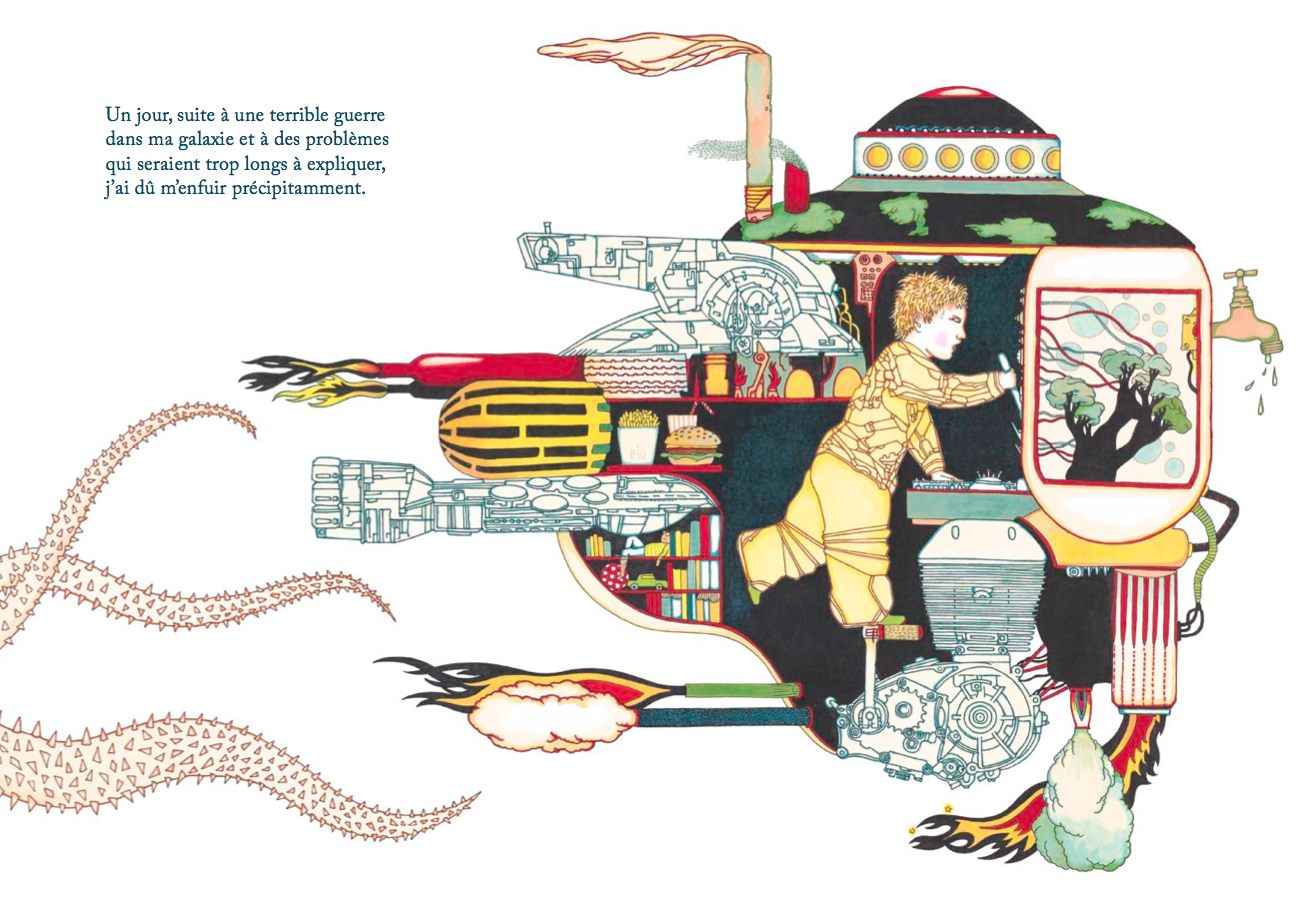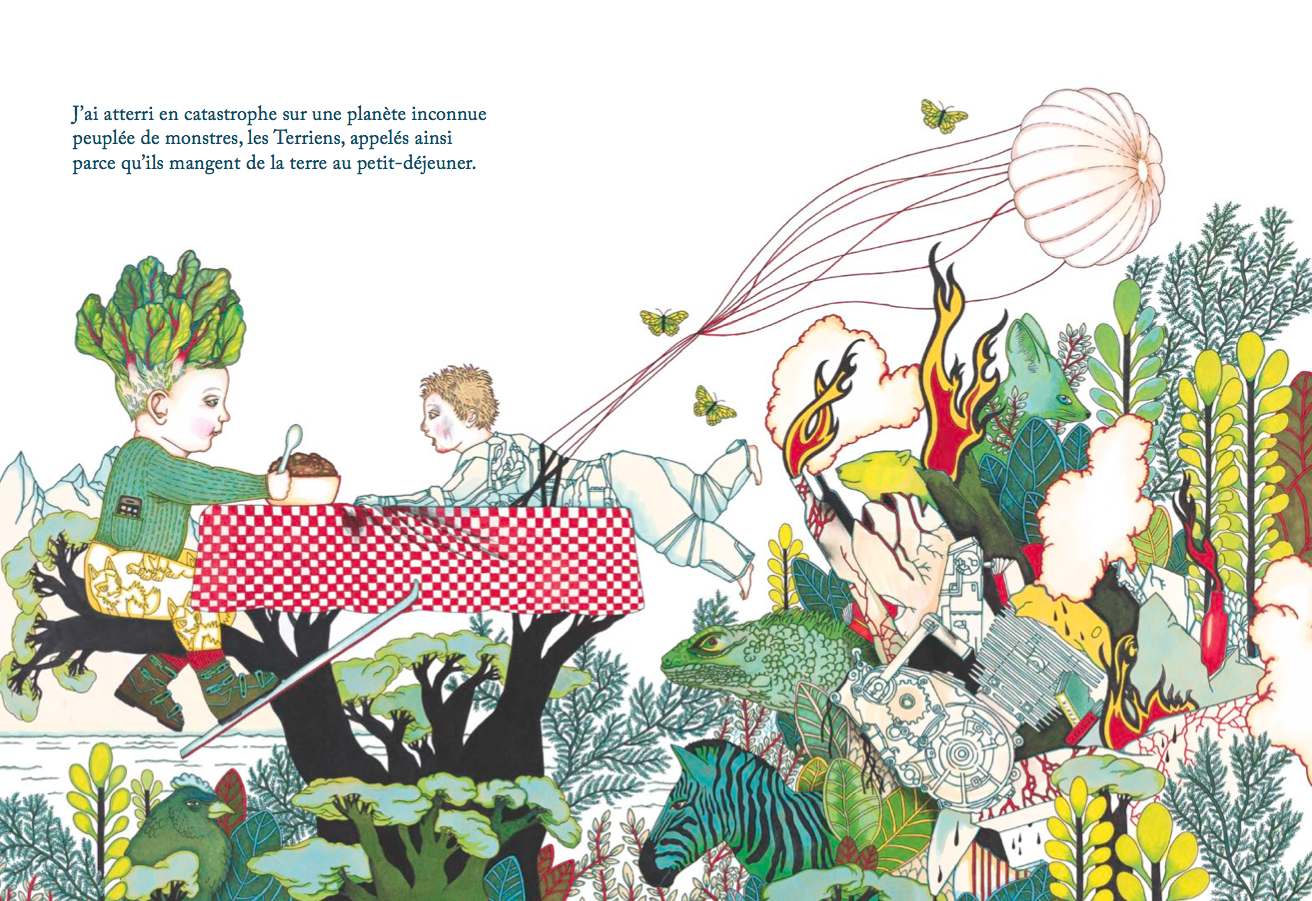 ADD BOOK TO MY SELECTION