La première année en photos, by Ingela P Arrhenieus
24 step cards from 1 to 12 months, to tell the first achievements of babies, illustrated with mischief by the great Ingela P. Arrhenius!
"My first stroller ride", "my first tooth", "my first birthday"… To immortalise your baby's first months in photos, put the cards next to him/her each month and take a photo. An original and creative way to fix memories. A perfect birth gift by the Swedish star of children's illustration.
Step cards, 14 x 19 cm, 24 cards in a box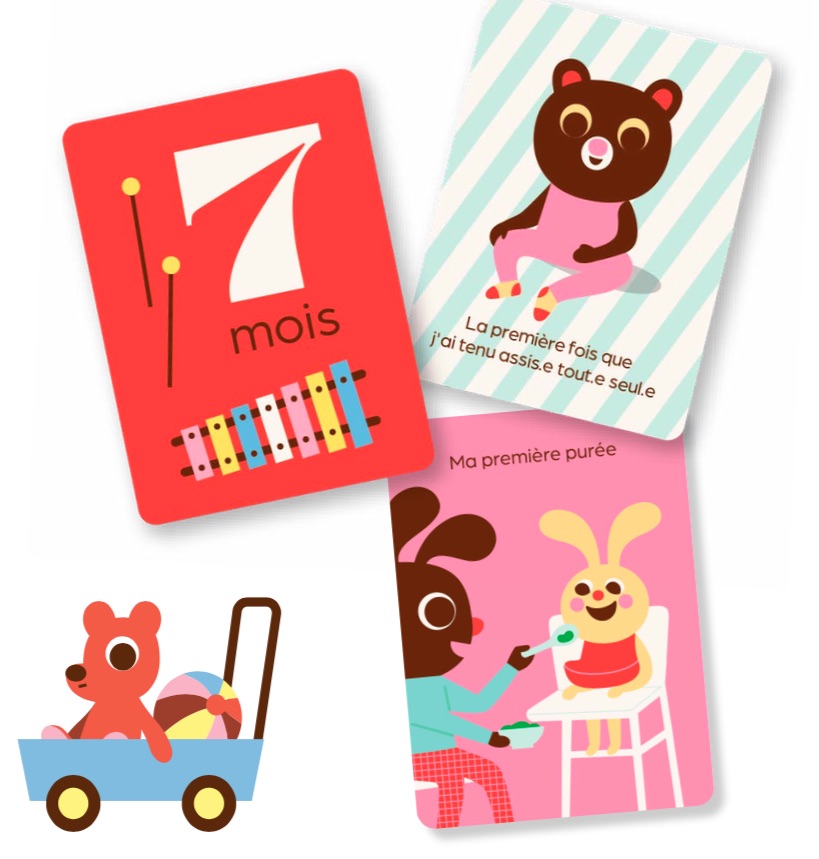 ADD BOOK TO MY SELECTION