La petite épicerie de Marcel et Joachim, by Ingela P. Arrhenius
A first non-fiction series for toddlers to learn and play shop!
Three-dimensional little books to handle, with thick foamy pages. They are shaped like objects, between books and toys, to play with first notions.
First five titles: Milk, Honey, Tomato, Eggs, Apple.
10 pages board books with foam, Milk: 210 x 130 mm, Honey: 160 x 130 mm, Tomato: 130 x 140 mm
Rights sold: Dutch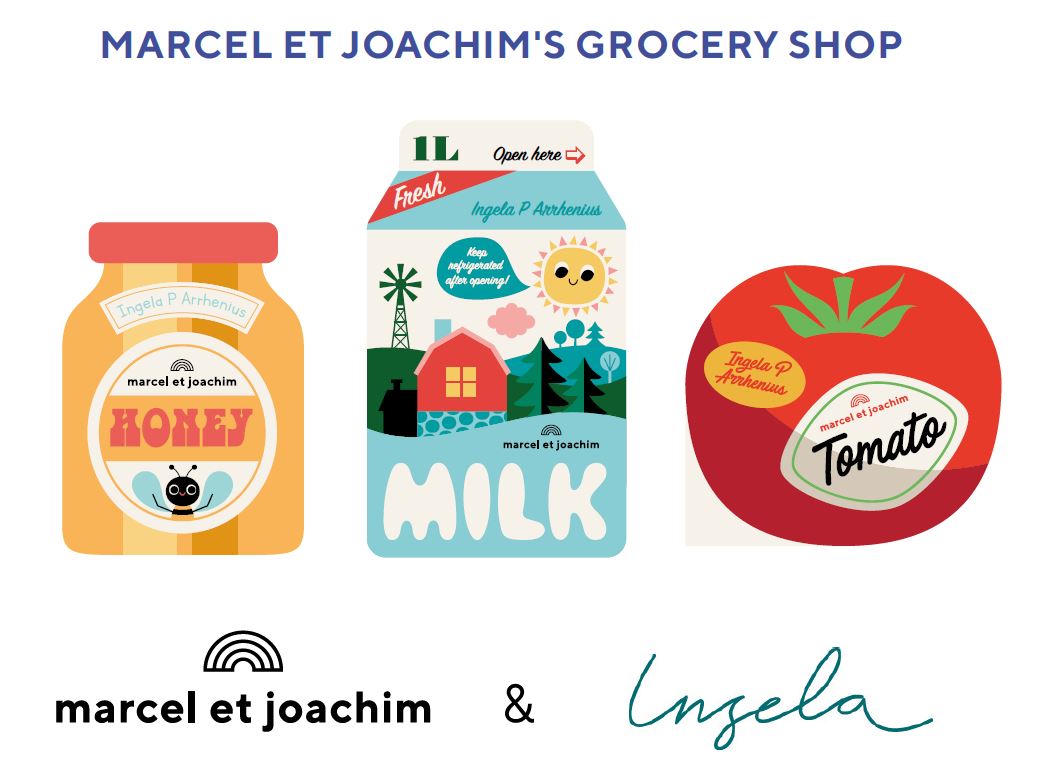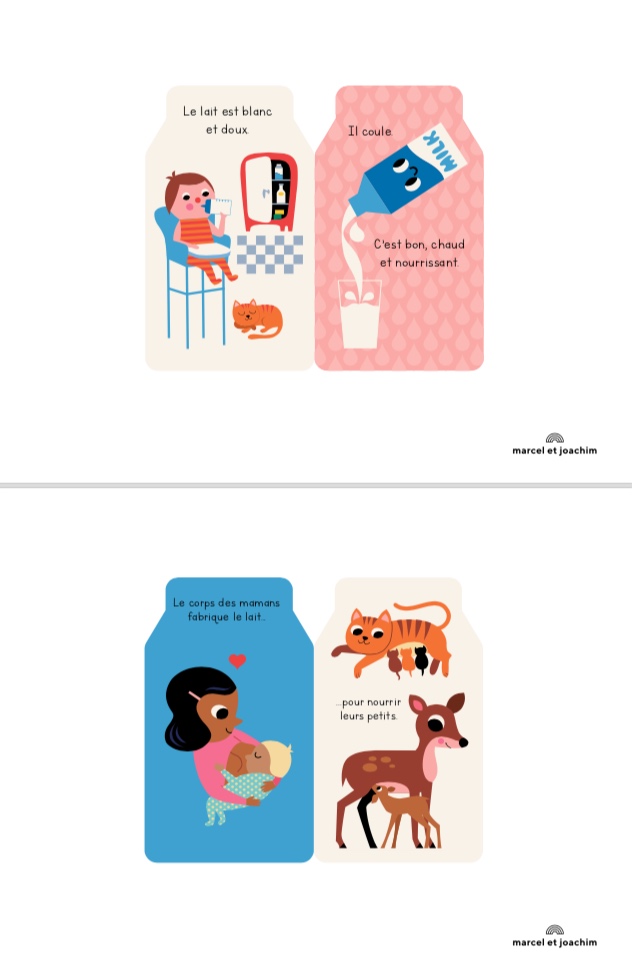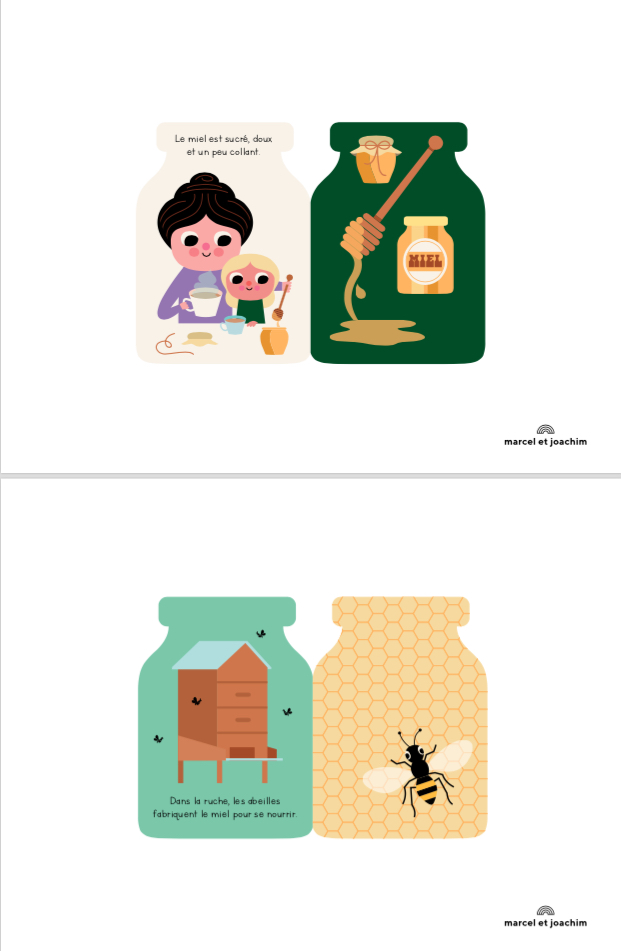 ADD BOOK TO MY SELECTION