Mon bison, by Gaya Wisniewski
"The first time I saw it, it was springtime.
I was in the tall grass, I couldn't see an awful lot being all of four years old."
A little girl and a bison get to know each other. One spring morning though, the bison
has to go join up with his kin. He promises the little girl to come and see her again each winter. And so, every winter, they meet up, having a chat by the fire, telling each other all about their adventures or just enjoying the moment in silence. Friendship grows and with it, tenderness. Years go by, the bison and the woman don't notice the other one ageing, but both of them inevitably move towards their end.
A simply outstanding debut book by a new author.
36 pages picture book, 19,8 x 25,3 cm
Rights sold: Hindi, Korean, English (World)
This gorgeously illustrated, gentle story is a reminder about the power and importance in the connection between humans and nature, and how one is never alone when one is with nature.
VERDICT A quiet, unique book that deserves a space on library shelves. School Library Journal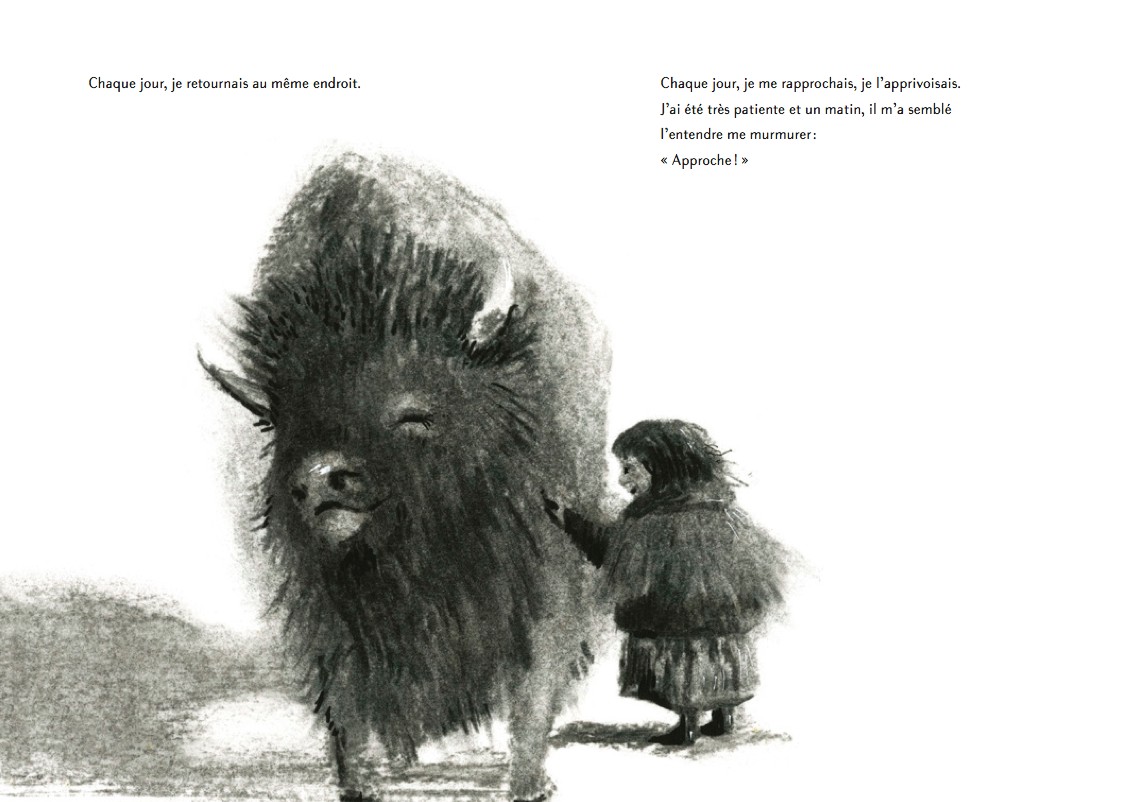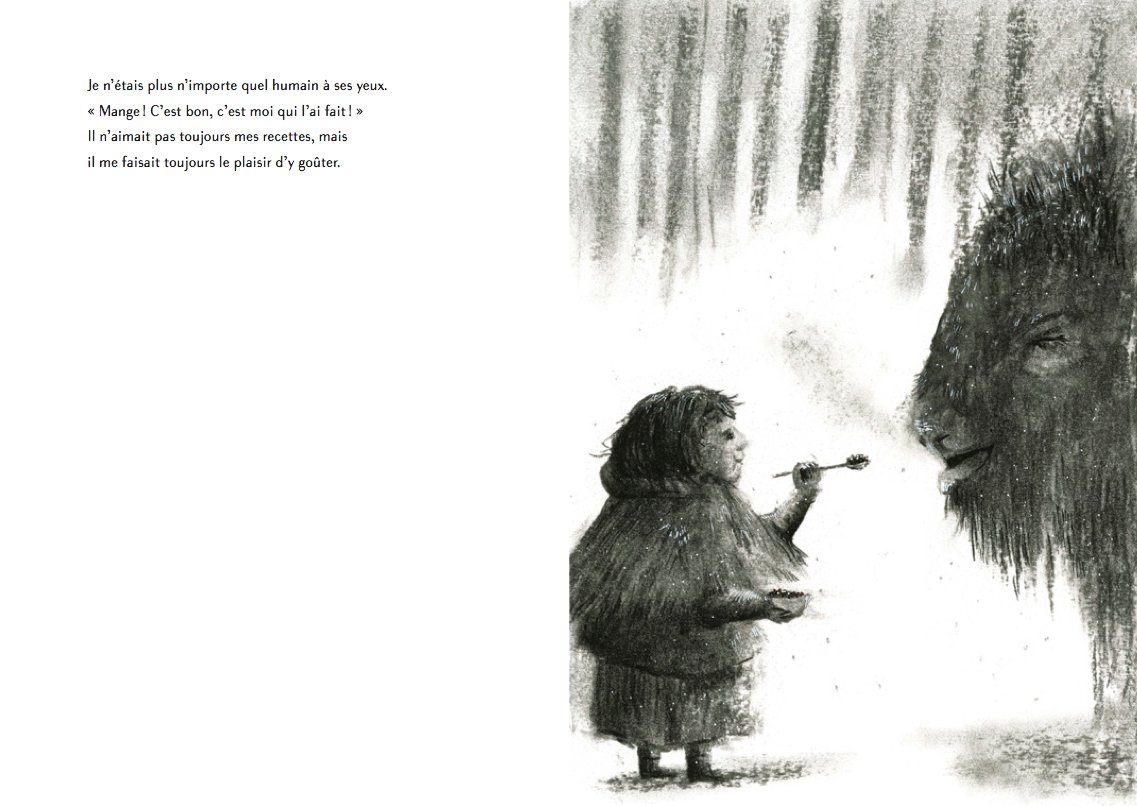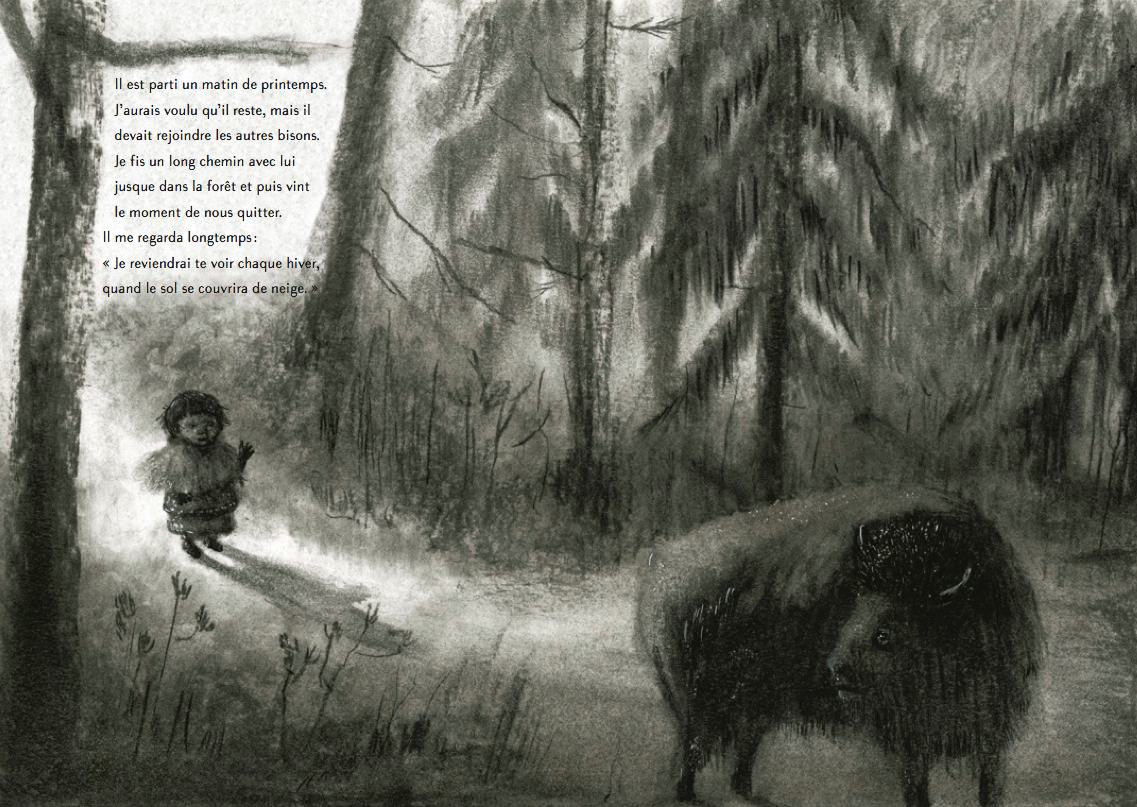 ADD BOOK TO MY SELECTION