Le voyage de Chnourka, by Gaya Wisniewski
In the forest, autumn is in full swing. Chnourka and her friends are invited to eccentric professor Crumski's. Mirko can't wait to see him. He knows that he'll tell them some of his amazing stories. And guess what? He talks about journeys, treasures from ancient times, mysterious things and… a real treasure map! Everybody is very excited and wants to be part of this adventure, except Chnourka. She'll have to overcome her fears and leave her cosy place but an unforgettable adventure with her friends awaits her!
In this new picture book, Gaya Wisniewski takes her characters far from home. Each of them will experience new situations, discover new places and make friends from other cultures. And most of all, they'll go back home with a zillion stories to tell.
Hardcover picture book for first readers, 17 x 23 cm, 64 pages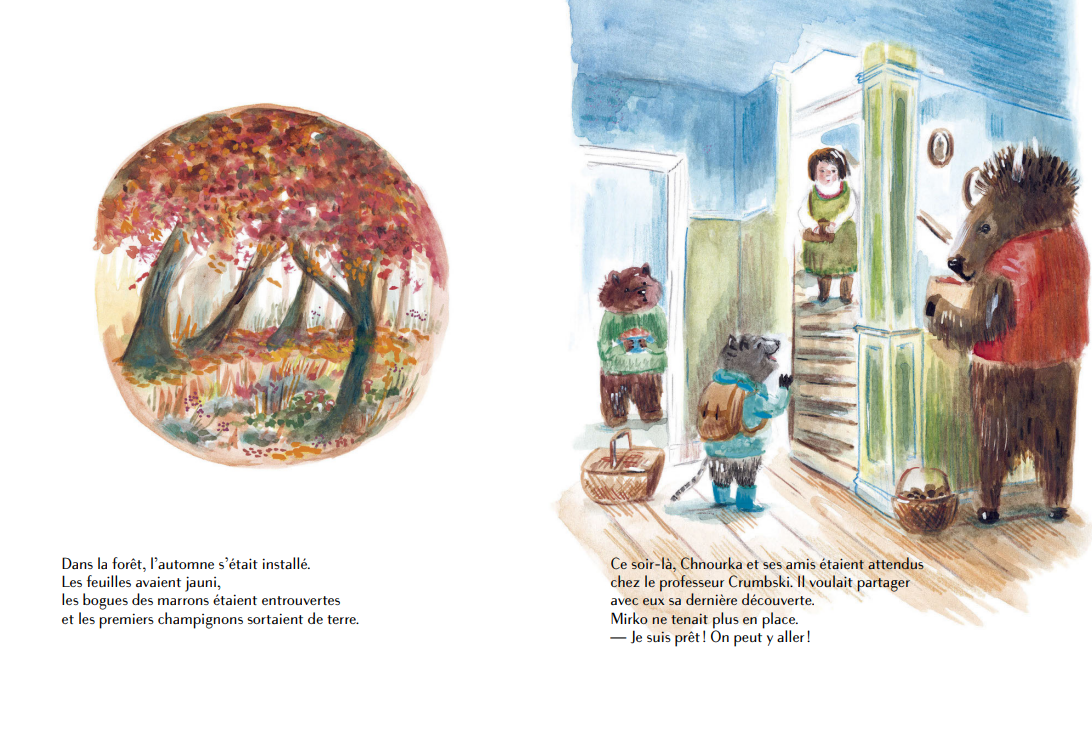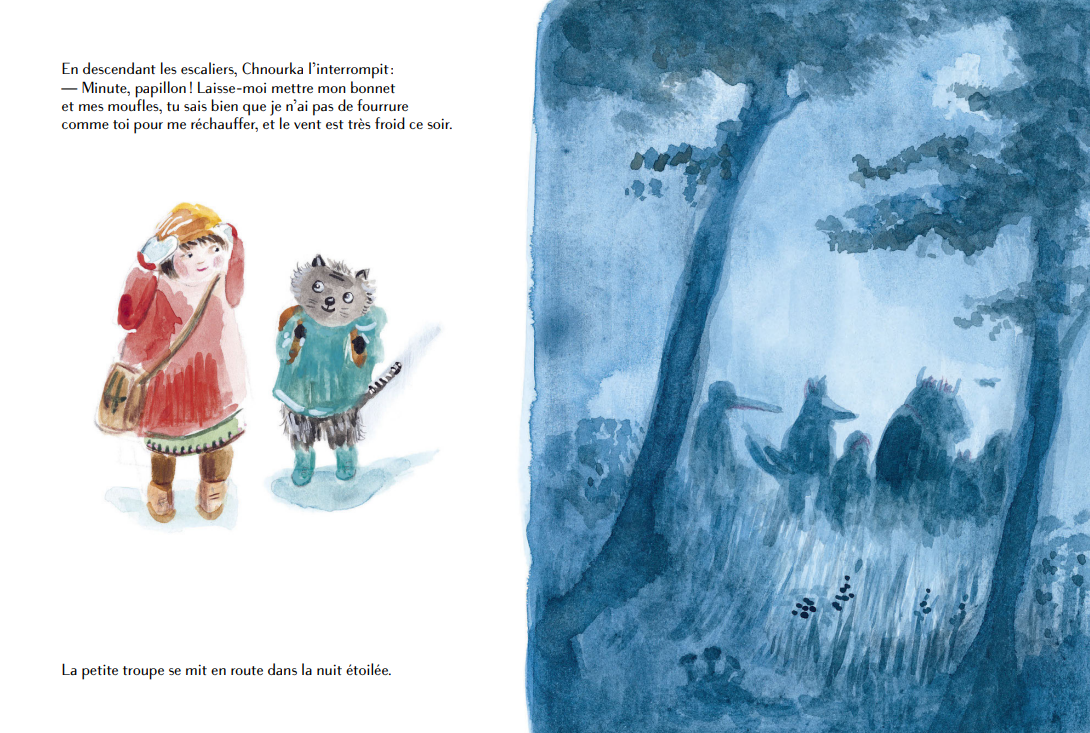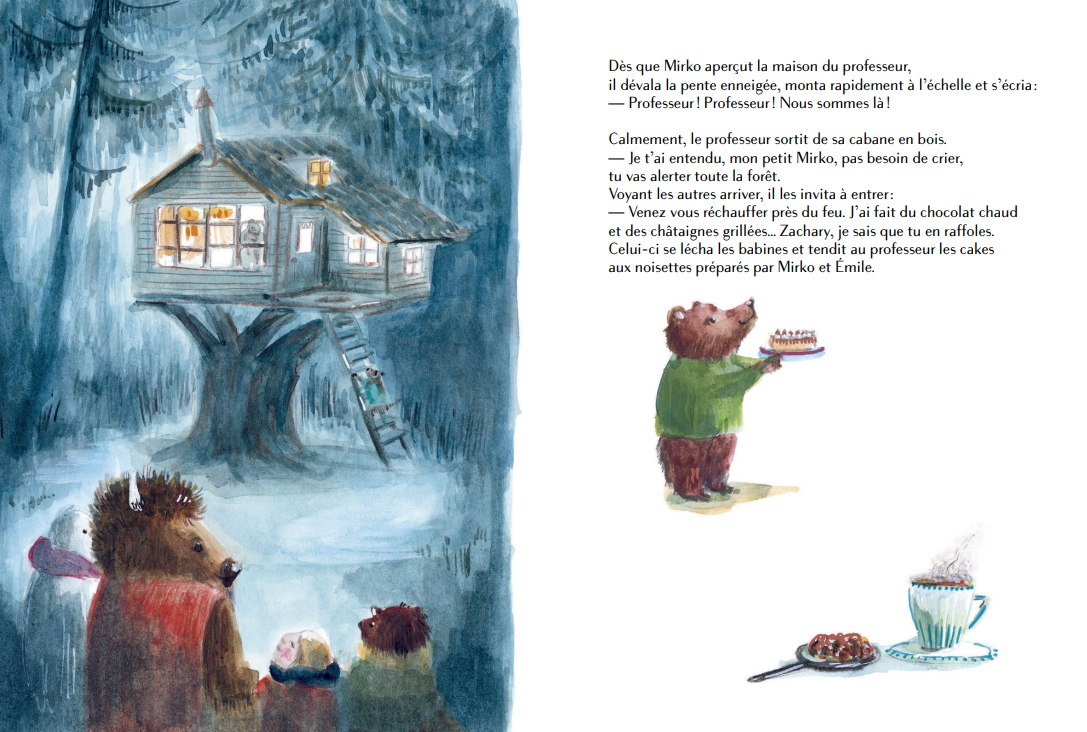 ADD BOOK TO MY SELECTION