L'été de Chnourka, by Gaya Wisniewski
In spring flowers blossom and now summer has finally arrived. It's time for Chnourka and her friends to enjoy picnics in the hills, swimming in the blue lake and spending long summer evenings illuminated by fireflies. The friends have their own daily routine. Chnourka is busy at home and in the garden, Émile is in the kitchen, Nikolaï teaches the wonders of nature to Vladimir and Mirko, Zackary writes poetry while Tomek lies under the sun.
One day in the mountains they meet a newcomer named Justin. They invite him to their home but Justin prefers to stay on his own. He remains in a shed on the heights and Chnourka spends a long time with him. Sadly she finds out that sometimes we fall in love with people who don't feel the same way. However, she'll learn that there are many kinds of love and that friendship is one of them.
64 pages hardcover picture book for first readers, 17 x 23 cm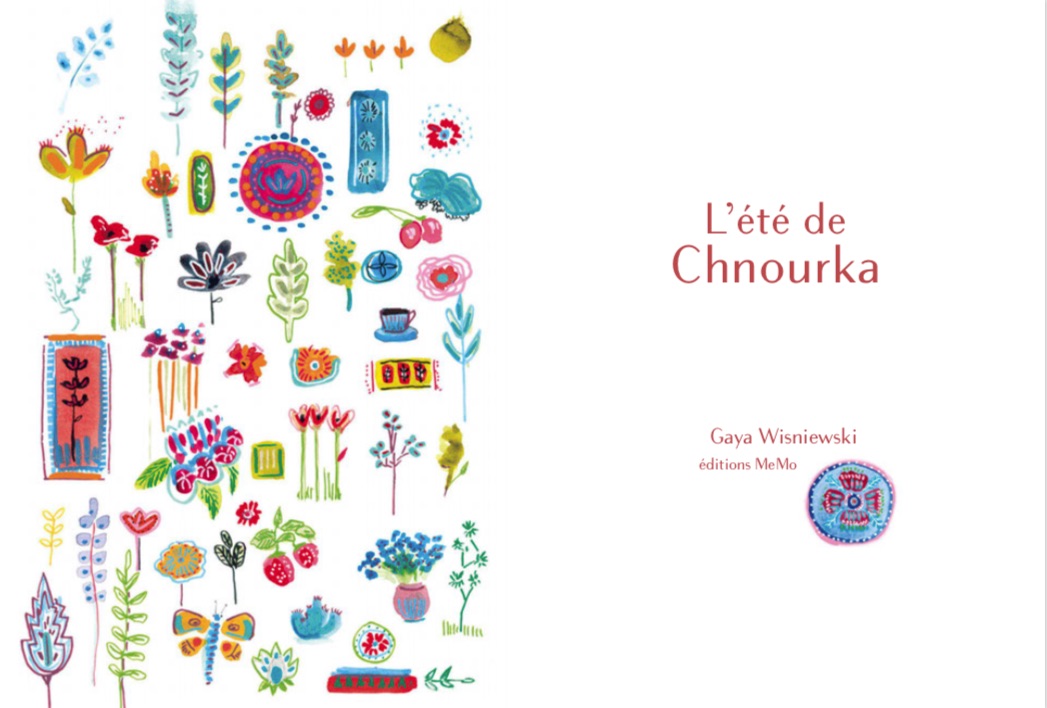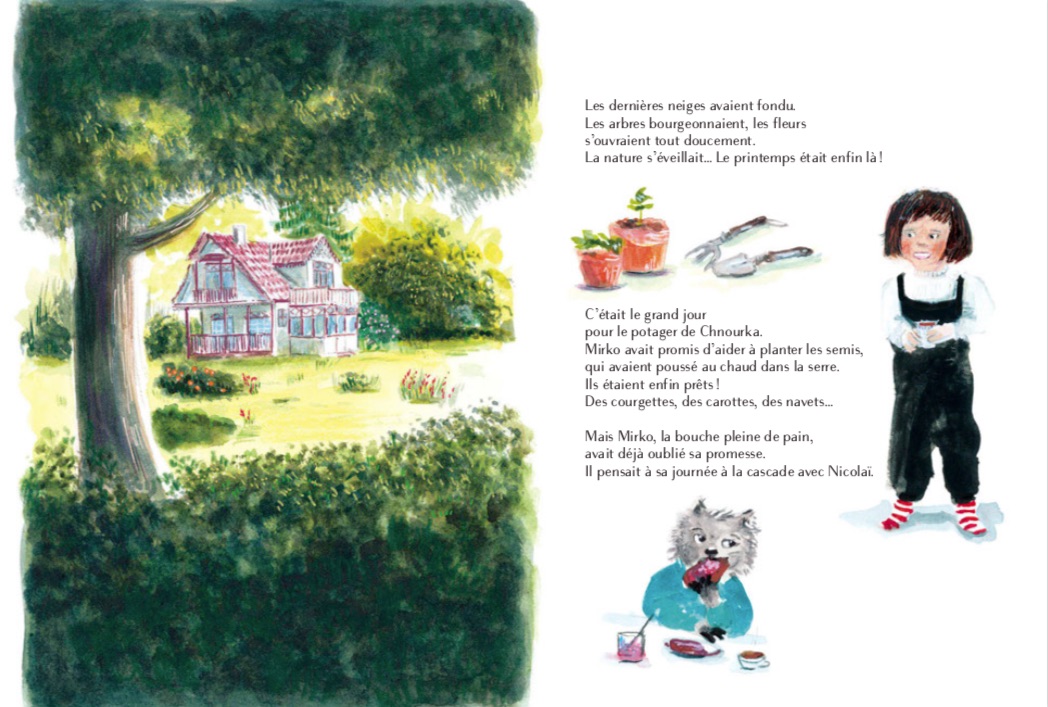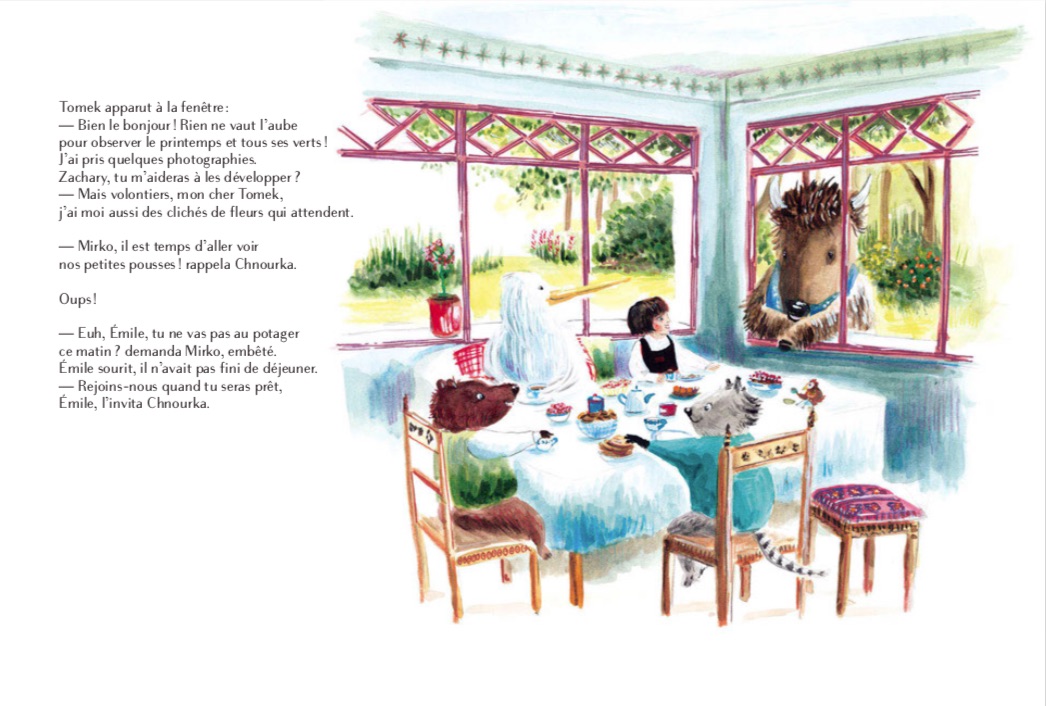 ADD BOOK TO MY SELECTION