Les vacances de Momoko, by Kotimi – the second volume of the series A Japanese Childhood
Momoko is back ! After the first volume which introduced us to the little girl and her little sister Minako, here are Momoko's adventures and emotions during the short time of the holidays.
We discover that she is forced to go to the swimming pool, out of respect for school discipline, even during the holidays, although she prefers the public baths and their large mural representing Mount Fuji. She also has to go to her grandparents' house where many things frighten her, such as the strange hole in the toilet… But it is with them that she will adopt a bird. Of course, her little sister is very present and continues to question her by her surprising behaviour linked to her mental handicap.
Through these 4 stories, this second volume allows us to discover Japan a little more deeply, as experienced by the author-illustrator Kotimi, during her own childhood in Tokyo.
Hardcover picture book, 17.5 x 23 cm, 112 pages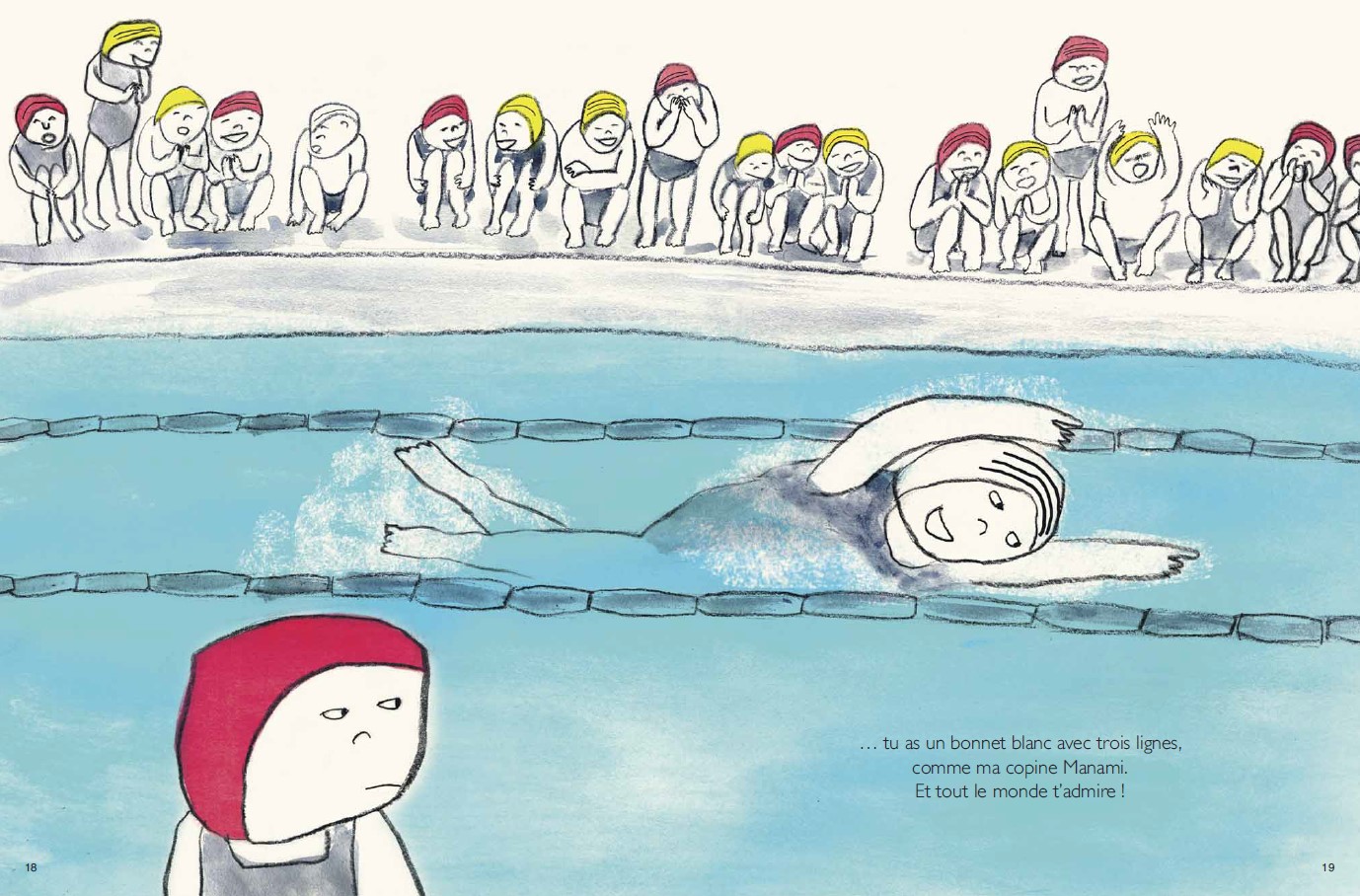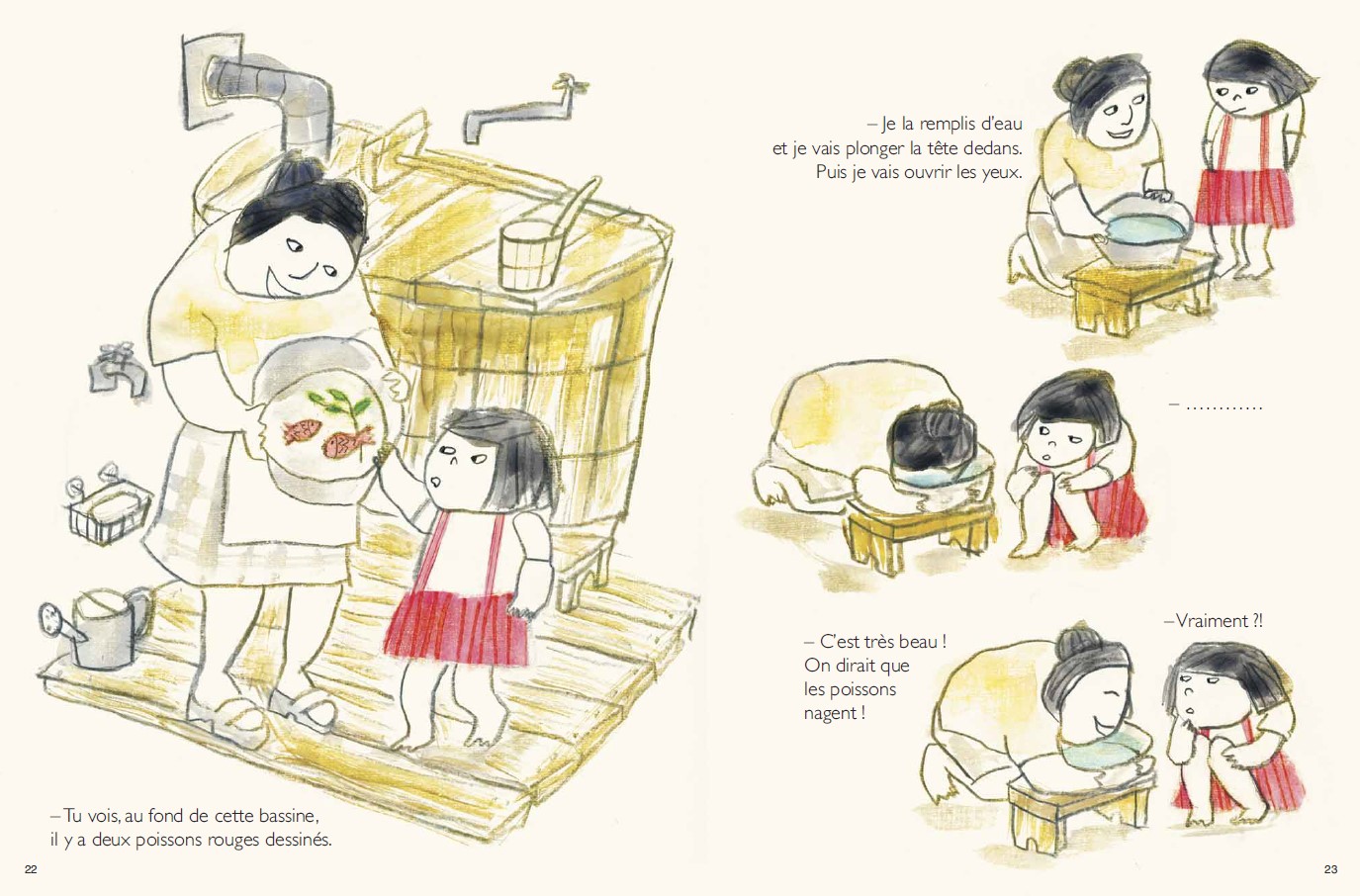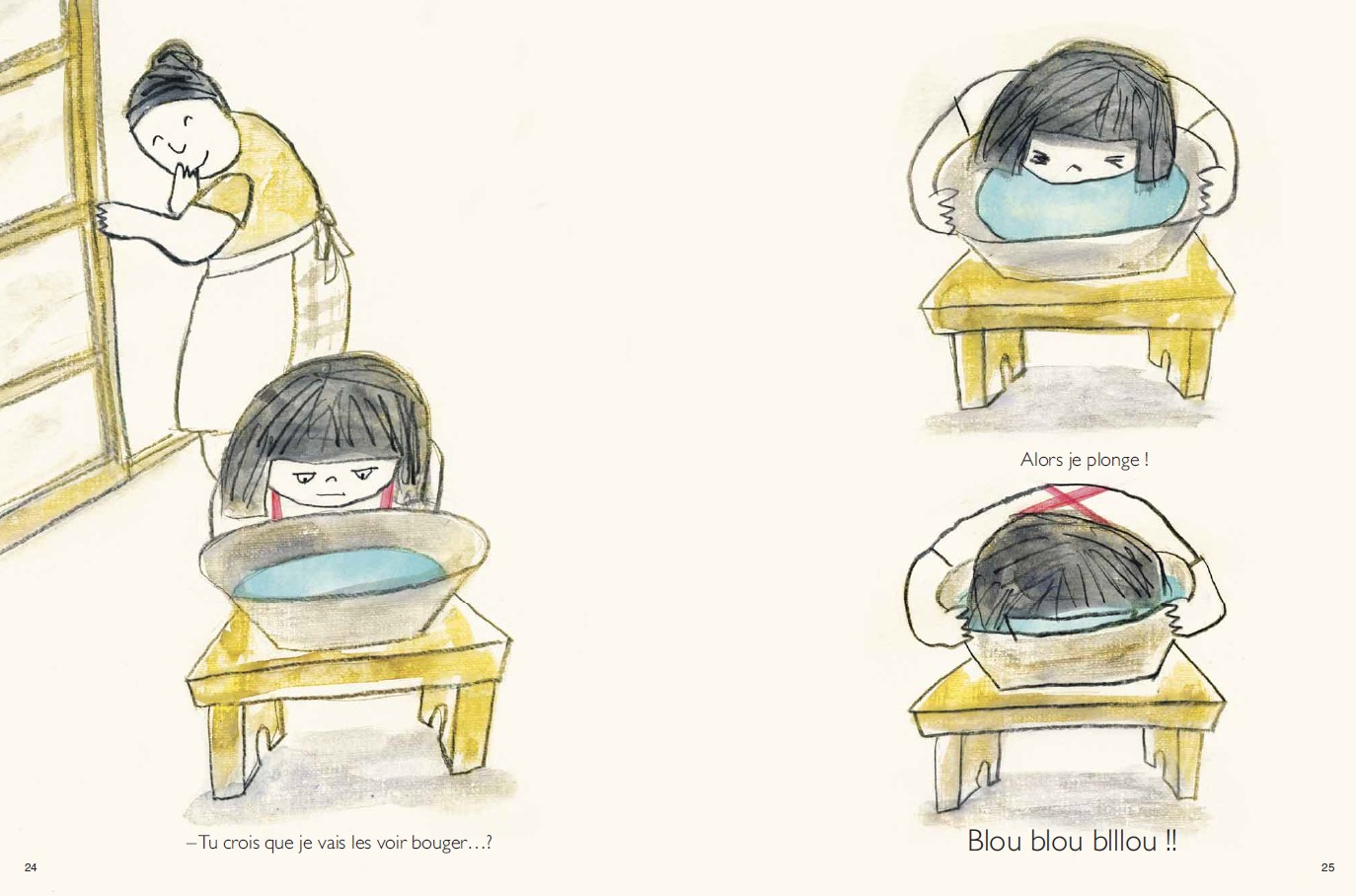 ADD BOOK TO MY SELECTION