Marcelle et les cigognes, by Myriam Raccah & Charline Collette
Through Marcelle and her child's story, this wordless picture book invites us to think about the place we have within our environment, and the link between humans and nature.
The story opens with the first month of the year: a small house on wheels crisscrosses through a mountain road. While Marcelle is going through her belongings, a flight of storks passes over her head. From that moment on, the picture book is divided in two, so that the reader is able to follow at the same time the story of Marcelle and the one of these storks. While the months pass by, on both sides, a little one is born and grows, season after season.
32 pages hardcover picture book, 25 x 26.5 cm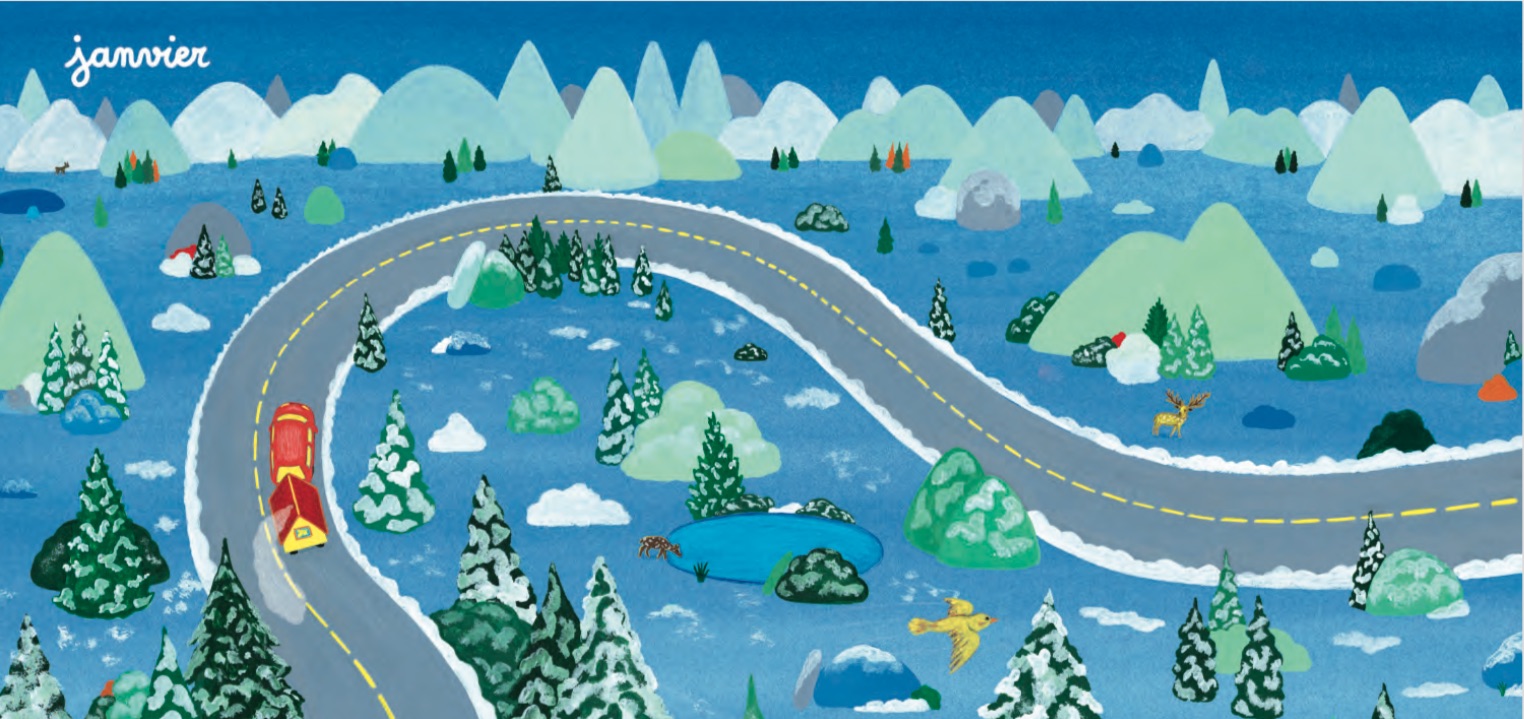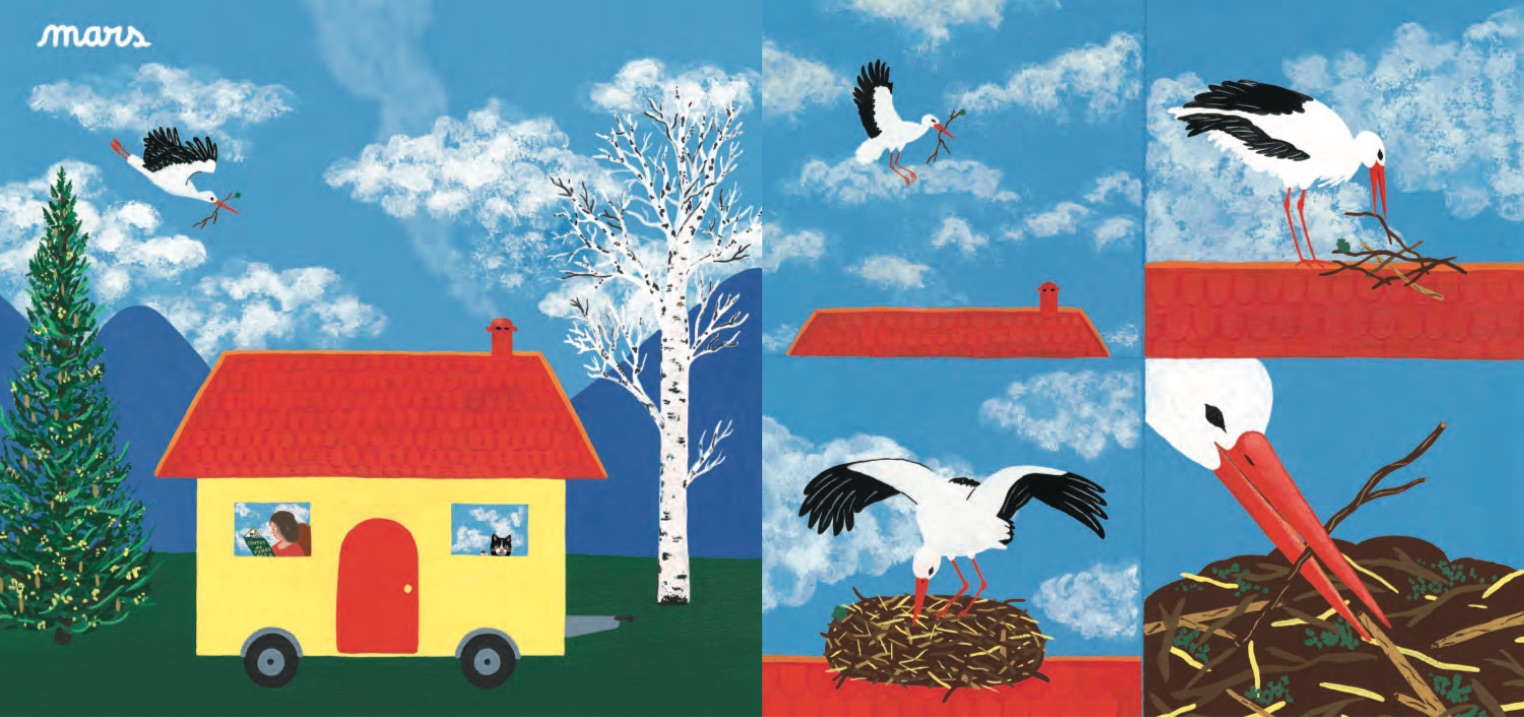 ADD BOOK TO MY SELECTION