Avec Papa, by Julien Roux
One day in the life of a little child together with his dad: a succession of small daily rituals, shared games and complicity.
A fresh orange juice to start the day with, then cycling around the neighbourhood, building sand castles, playing hide-and-seek… A simple and happy book about shared moments and what the father figure represents. Illustrated with felt tips pen by talented Julien Roux, the complicity between the little boy and his dad is rendered with sensitivity. The perfect book for small children or the perfect gift to celebrate father's day!
Hardcover picture book, 32 pages, 21 x 29.6 cm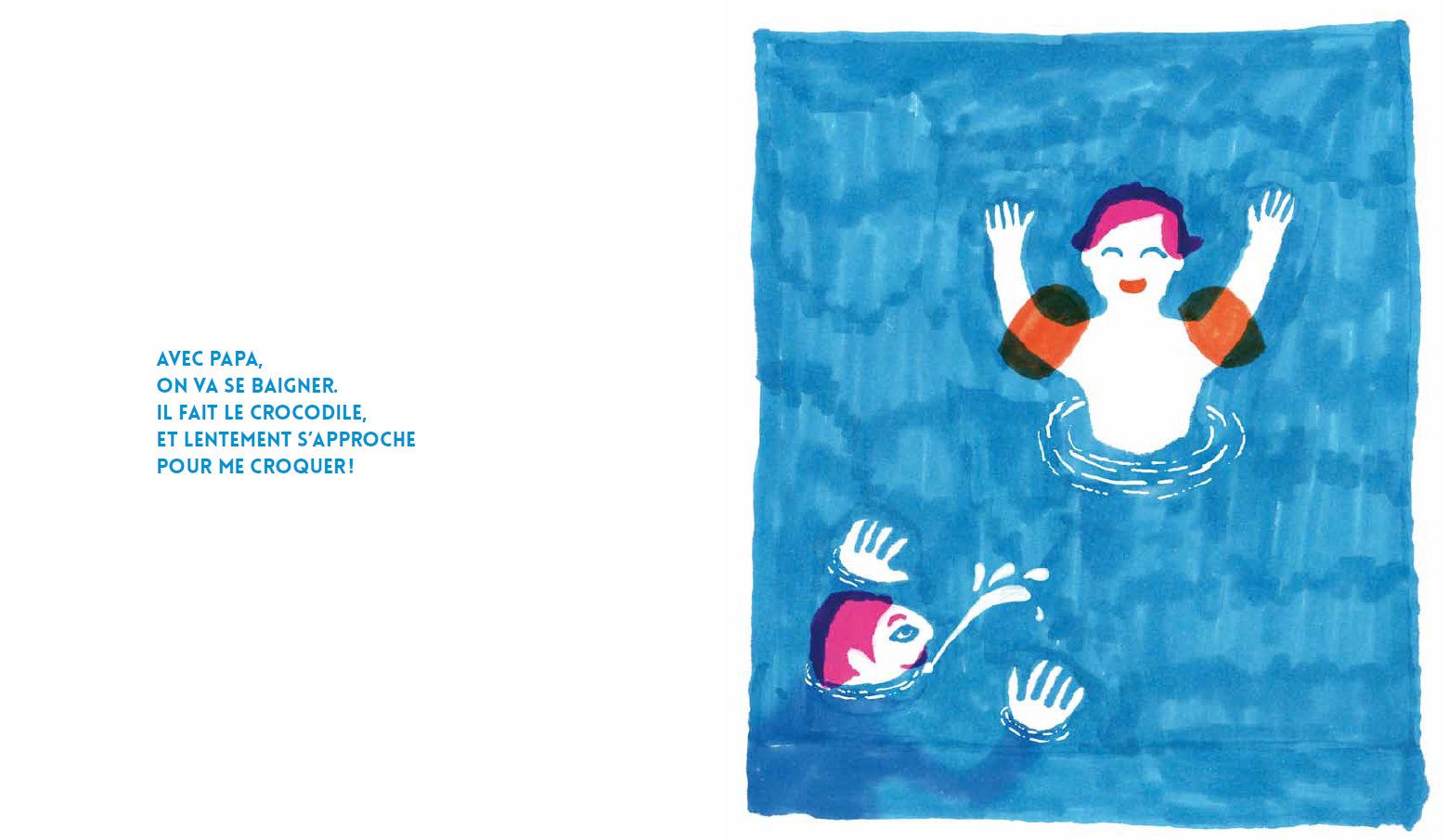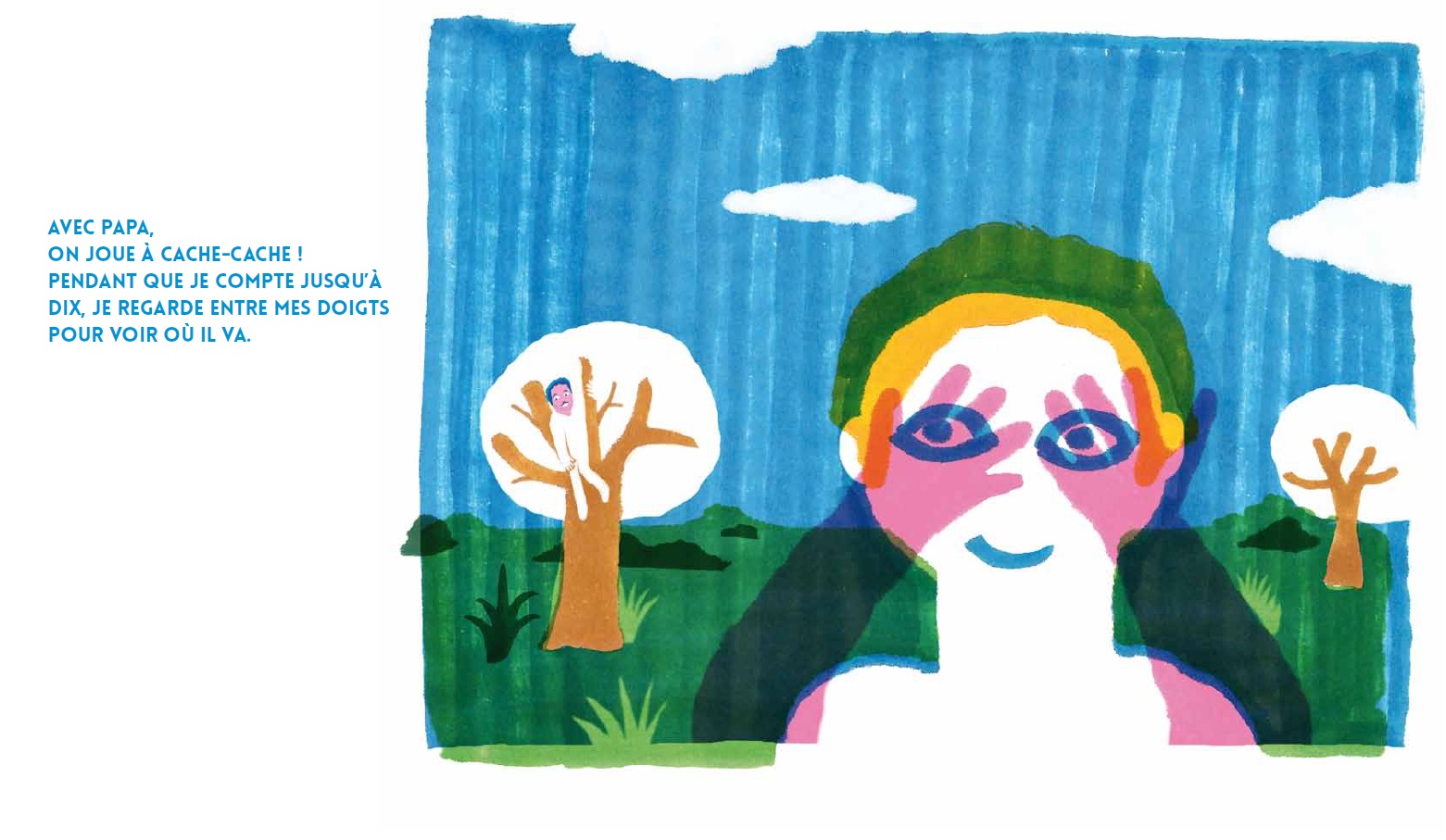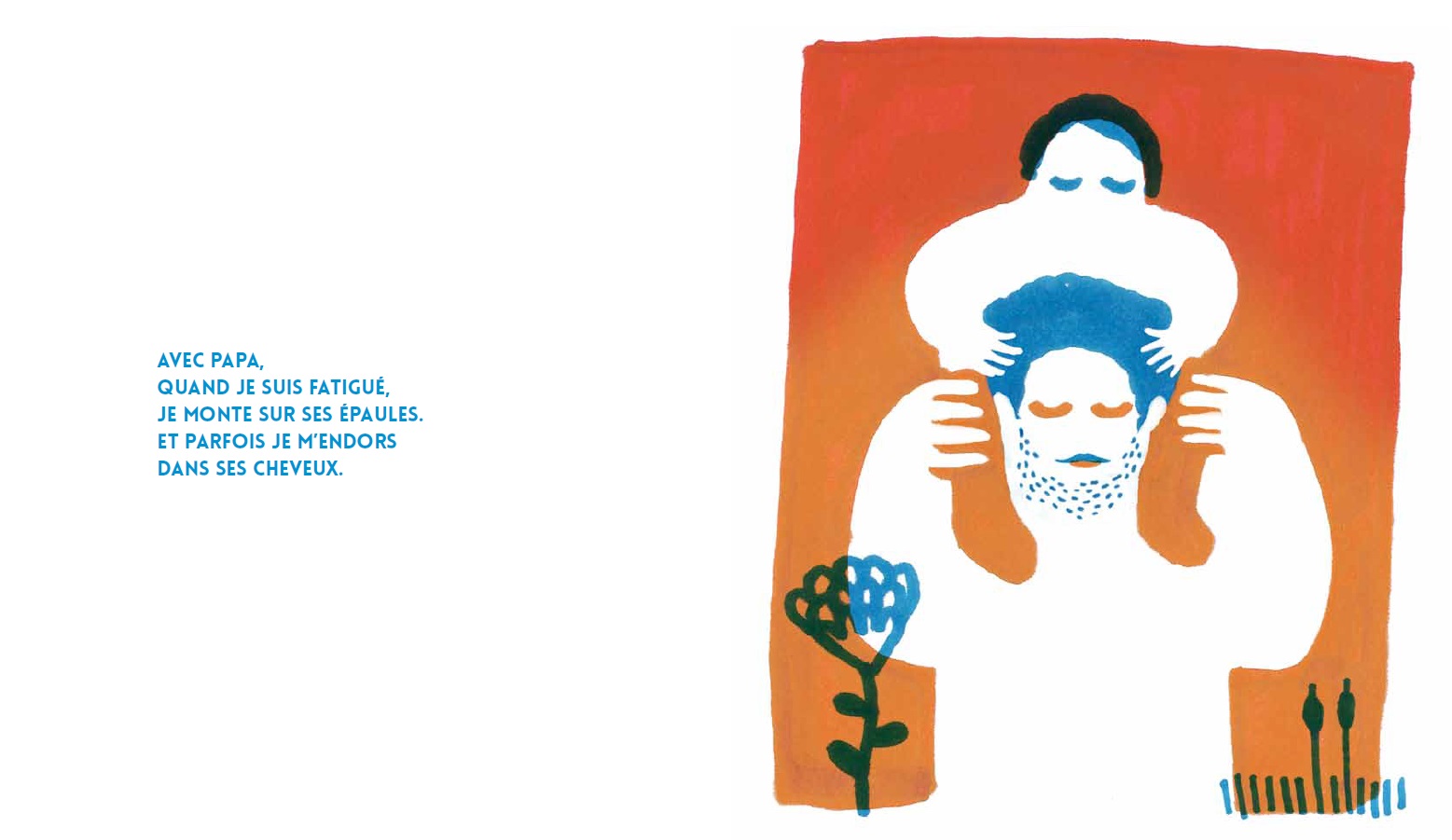 ADD BOOK TO MY SELECTION