Troisième branche à gauche, by Alexandra Pichard
A little girl is waiting for her father. To pass the time, she plays with her cat. When it jumps up into a tree, she climbs up after it. The little girl goes from branch to branch looking for her cat, crossing astonishing landscapes inhabited by a cast of characters, all of them looking for something they have lost. This lively book in which everyone is looking for something depicts a series of different worlds each funnier than the last.
Alexandra Pichard offers us a humorous, poetic game of hide-and-seek in the branches of a big tree. This album that can be read in many different ways is like the stories children tell themselves while they are waiting, when their imagination is given free rein, where a tree is a whole world.
40 pages hardcover Picture book, 22.5 x 32 cm
Rights sold: Turkish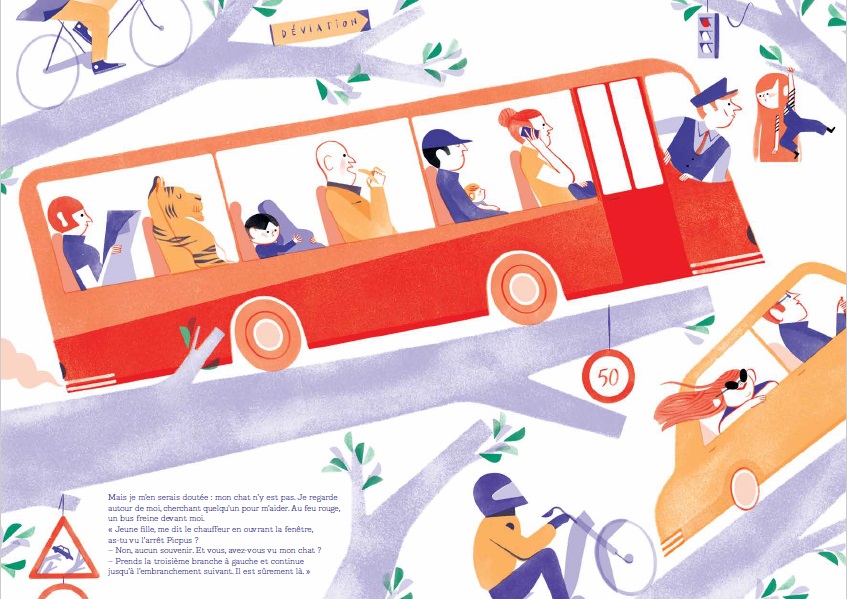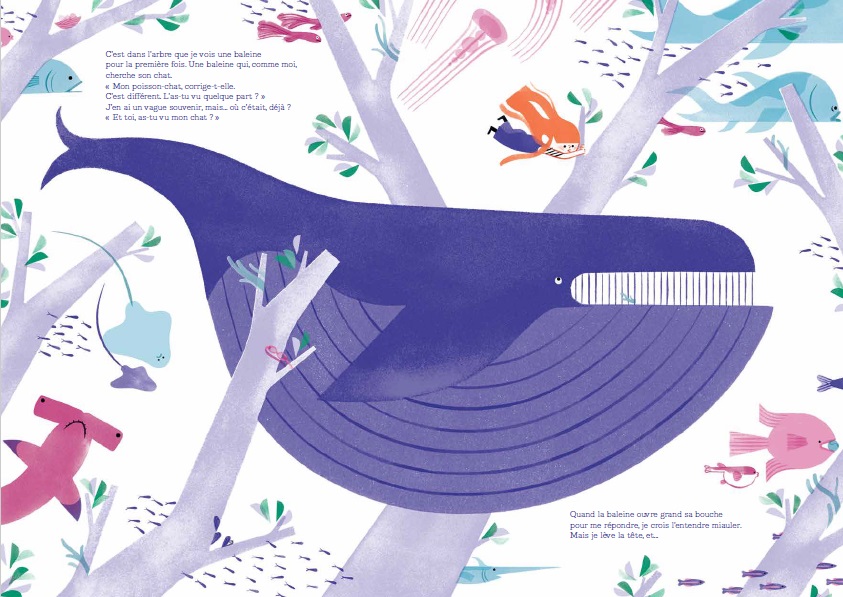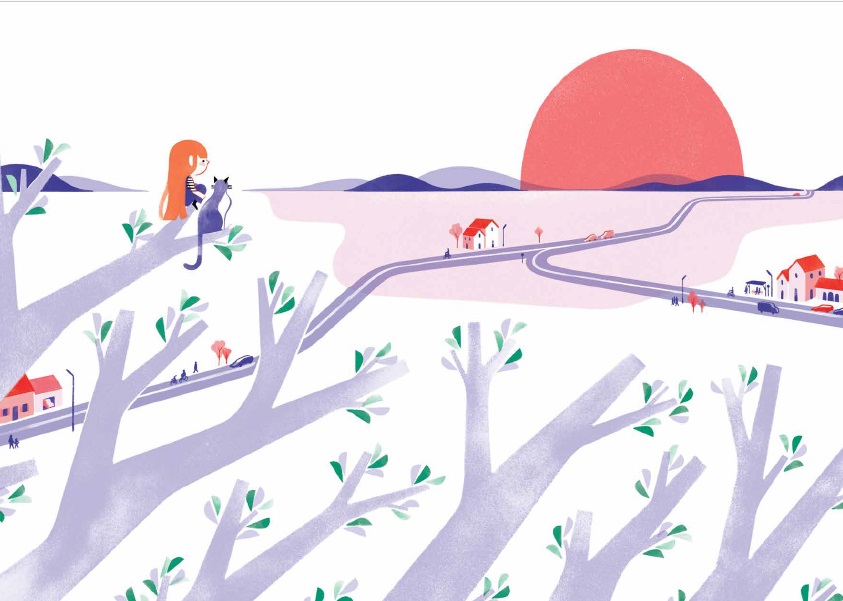 ADD BOOK TO MY SELECTION