Les canards sauvages, by Adèle Jolivard
Wild ducks live in the city, but stay among themselves, all together inside a perfectly comfy hollow tree: it comes with a bathroom, a kitchen, a library and even a piano. Today is a special day: they are planning a big party. Step by step, the young readers will eagerly follow the preparations: the ducks empty their tree of all its furniture and trinkets, bring invitations to all their friends, audition to choose the mu sic… Until the apotheosis: the party!
A poetically yet absurd, funny and shall we say necessary picture book. For young ducks and wild children. Or is it the other way around?
32 pages hardcover picture book, 24 x 32 cm
Rights sold: Korean, Simplified Chinese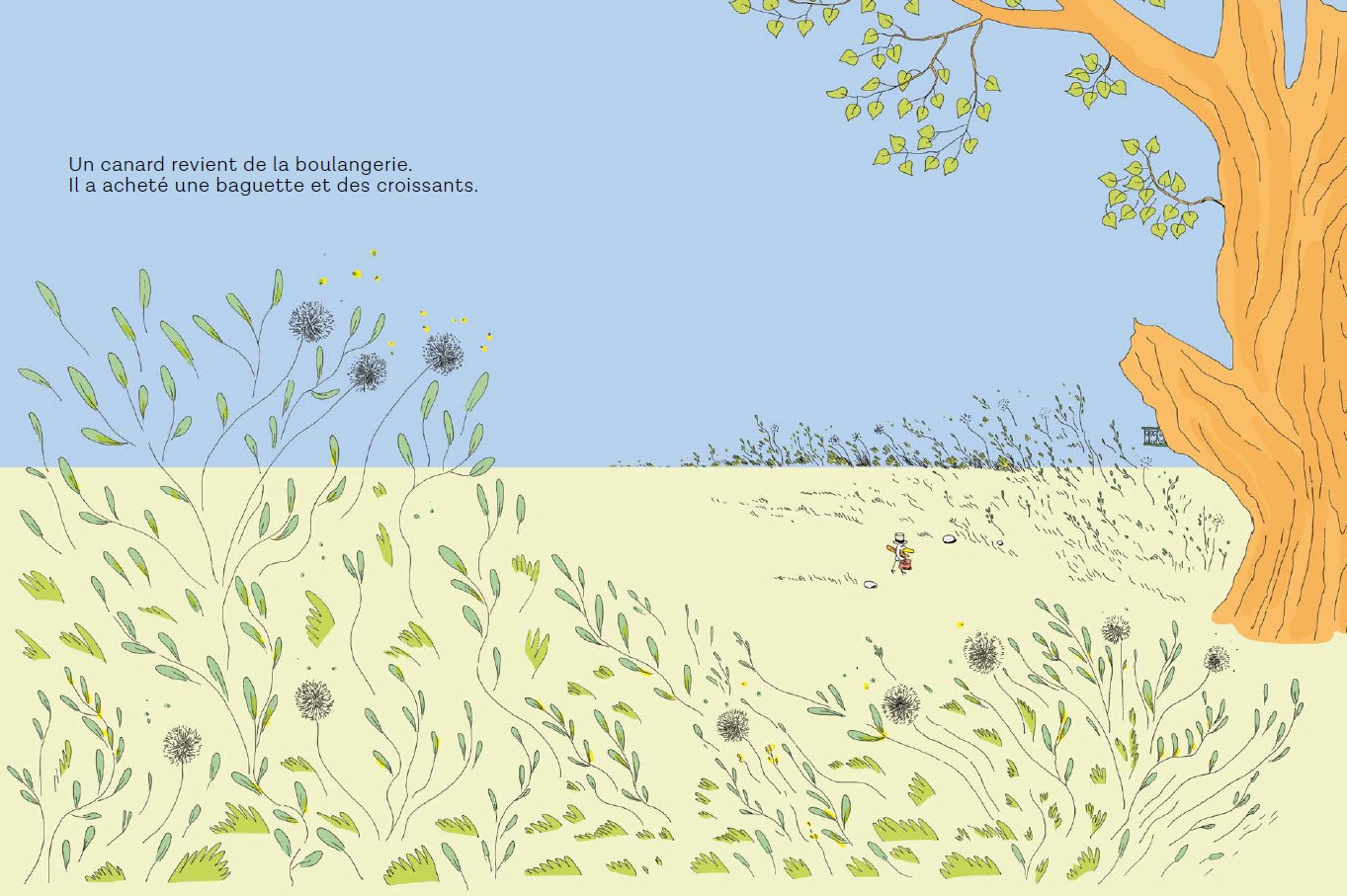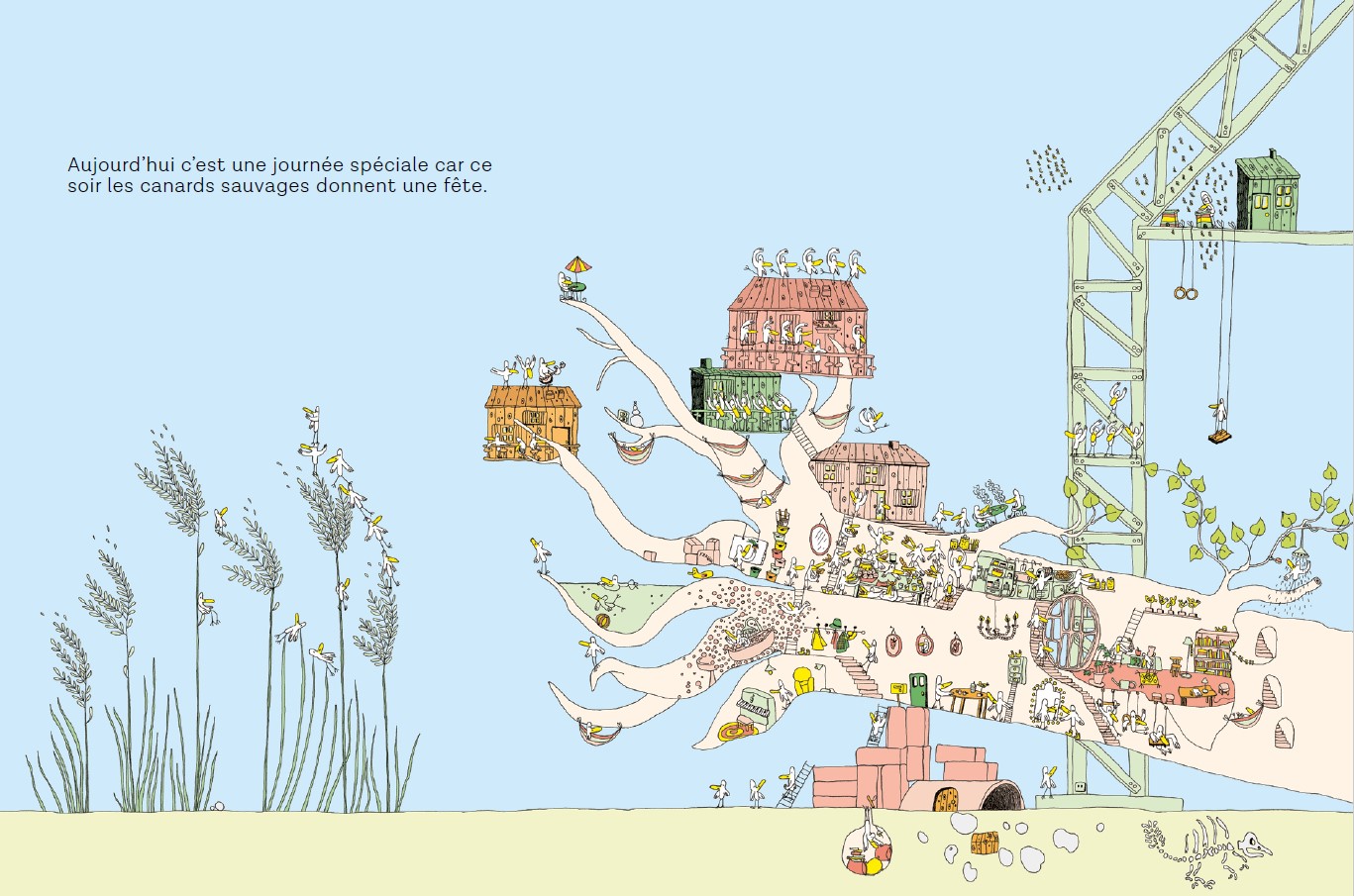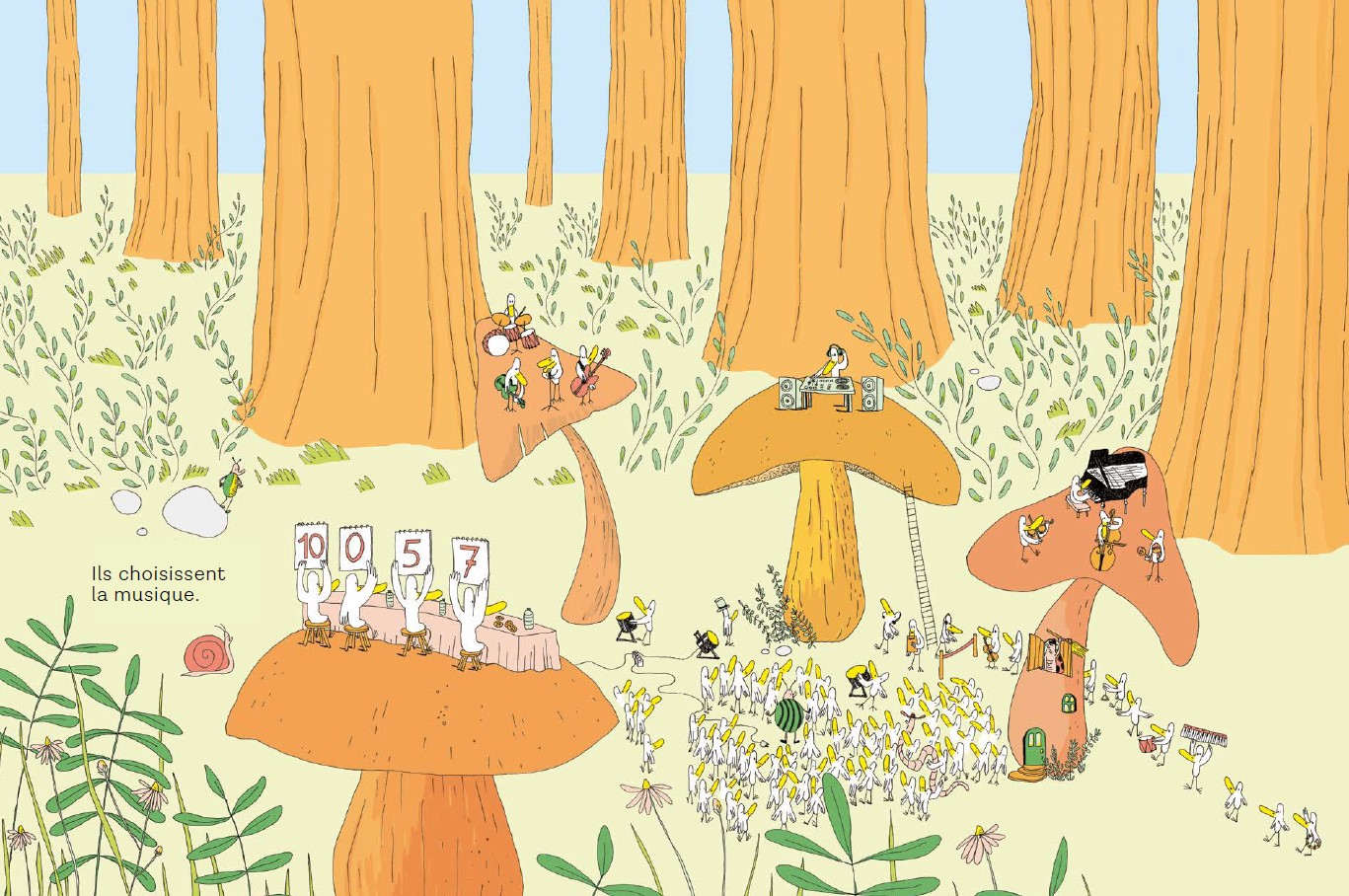 ADD BOOK TO MY SELECTION