Le pangolin n'y est pour rien, by Laurana Serres-Giardi and Nathalie Dieterlé
The first title of a NEW SERIES of portraits of animal species to rethink our relationship with nature: NATURE HOLDS THE KEY TO ALL OUR FUTURES.
The pangolin evokes the fears that this fascinating little mammal has aroused recently, having been suspected of being an essential link in the transmission of the Coronavirus to humans. But it is to highlight its originality within biodiversity that the pangolin is told to us here by the author, a researcher in genetics. The pangolin's way of life, its habitat and the fragility of its future are meticulously described. The pangolin is the animal that is the object of the largest clandestine animal traffic in the world, for its scales with alleged powers and for its meat.
Hardcover picture book, 32 pages, 24 x 24 cm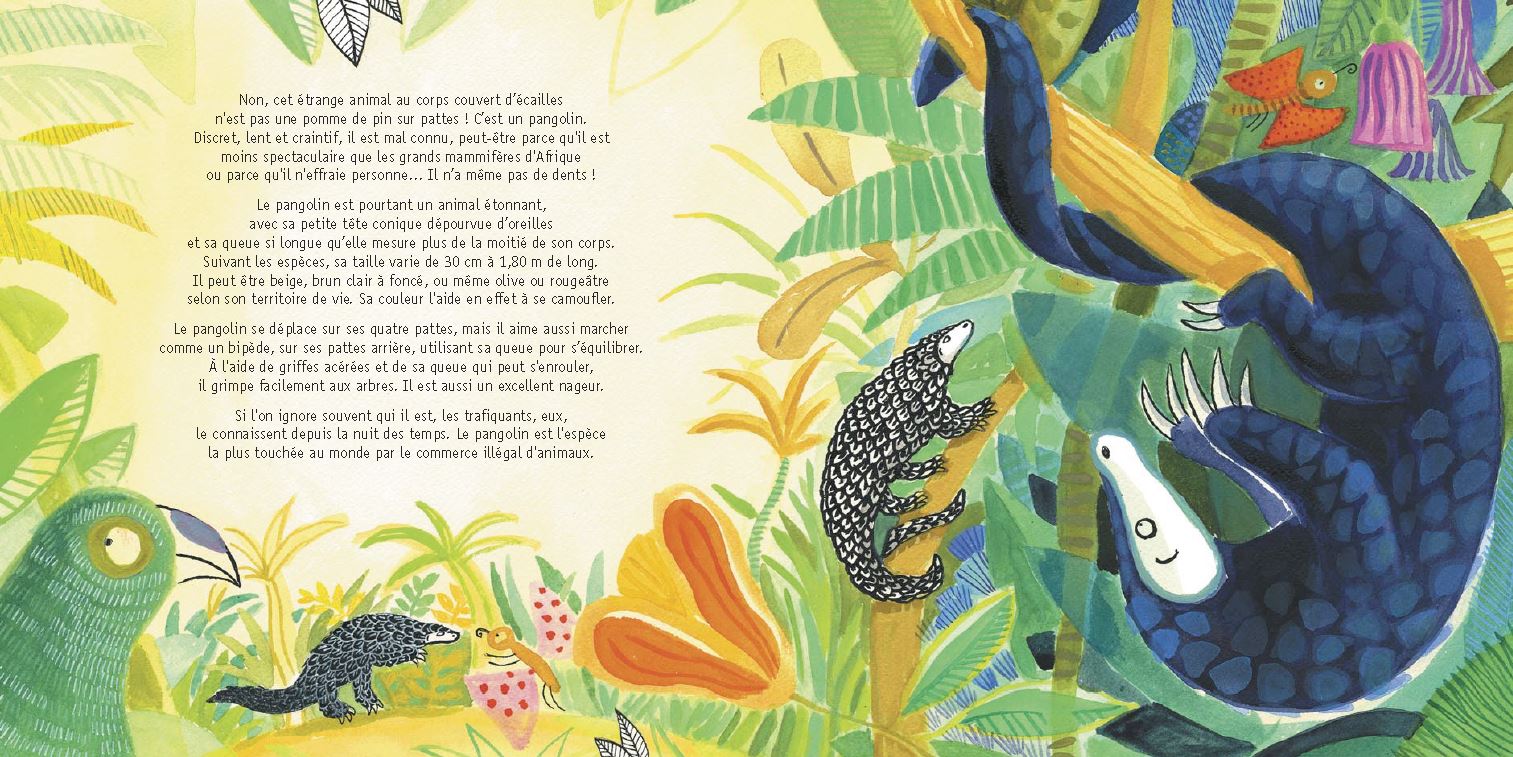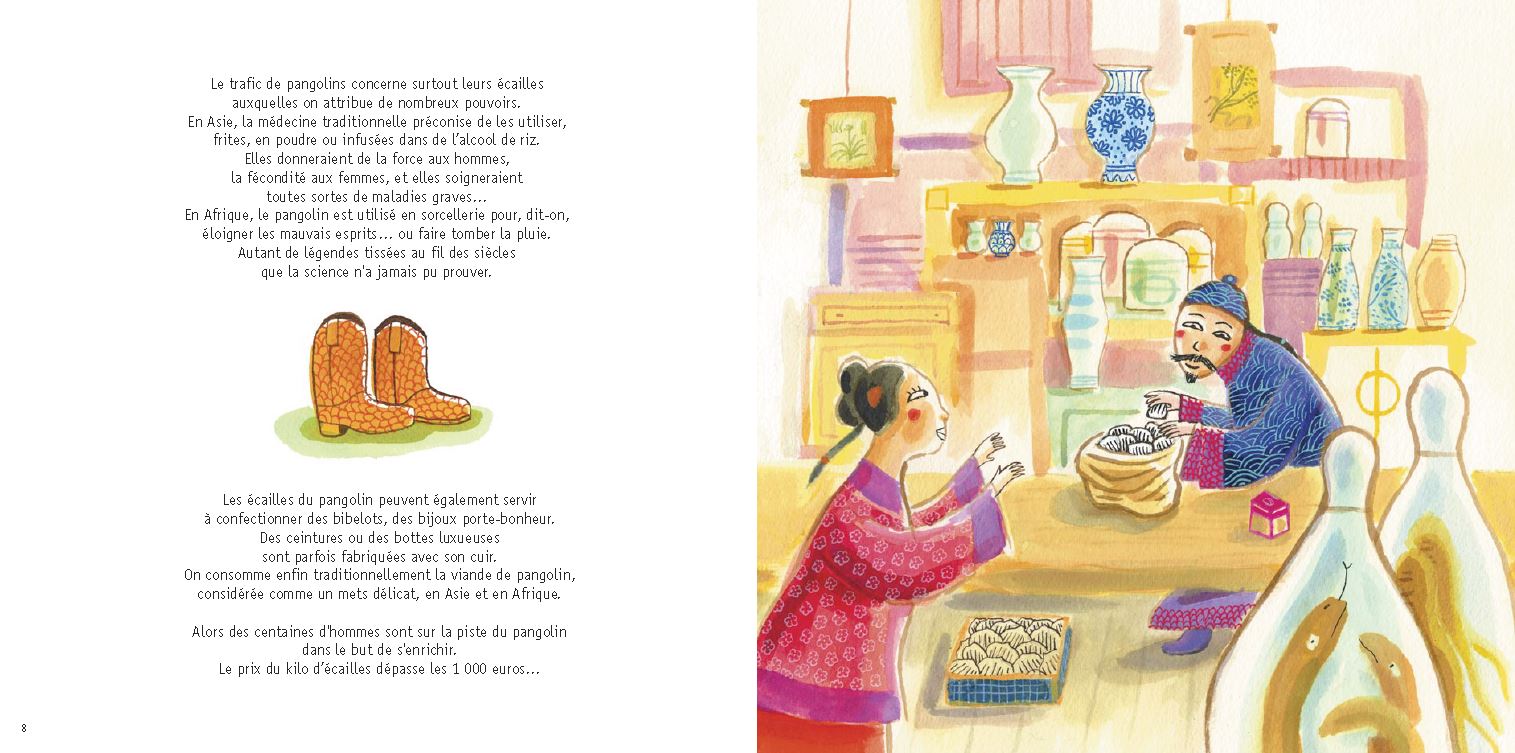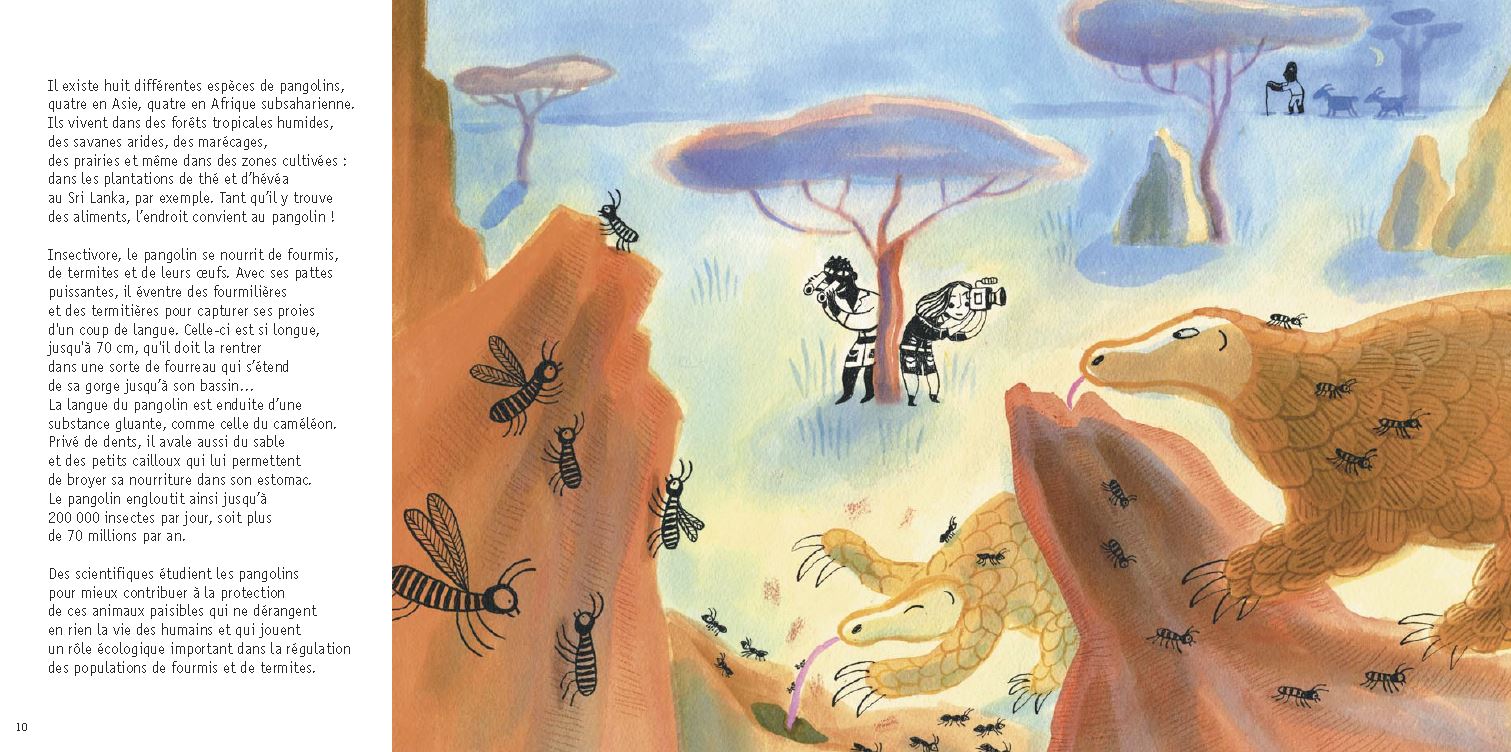 ADD BOOK TO MY SELECTION