Kangourouz, by Thierry Lenain and Nathalie Dieterlé
This is a kangaroo who, like all male kangaroos, has no pouch. And, as inevitably happens to all kangaroos, one day a gang of pouchless kangaroos come to him to teach him how to box… But he's not interested! When the boxers come after him again, he finally has a really good excuse: Kangoura, his sweetheart, is expecting a baby and he has to stay by her side! "OK then! But next time, be warned, you're coming with us!" Grandfather Platypus has a brilliant idea! He gives him an old typewriter he'd found in a stream. Our Kangaroo loves typing out the letters of his name one by one. Then, when he has the bright idea of adding a Z, he knows that their baby will be called Kangourouz! As for boxing, it's his girlfriend who'll go; she's always dreamed of being a champion in the ring! That leaves the pouchless father free to give birth… to a book for his baby!
A book that shakes up stereotypes, to grow up away from clichés!
Hardcover Picture book, 19 x 26 cm, 36 pages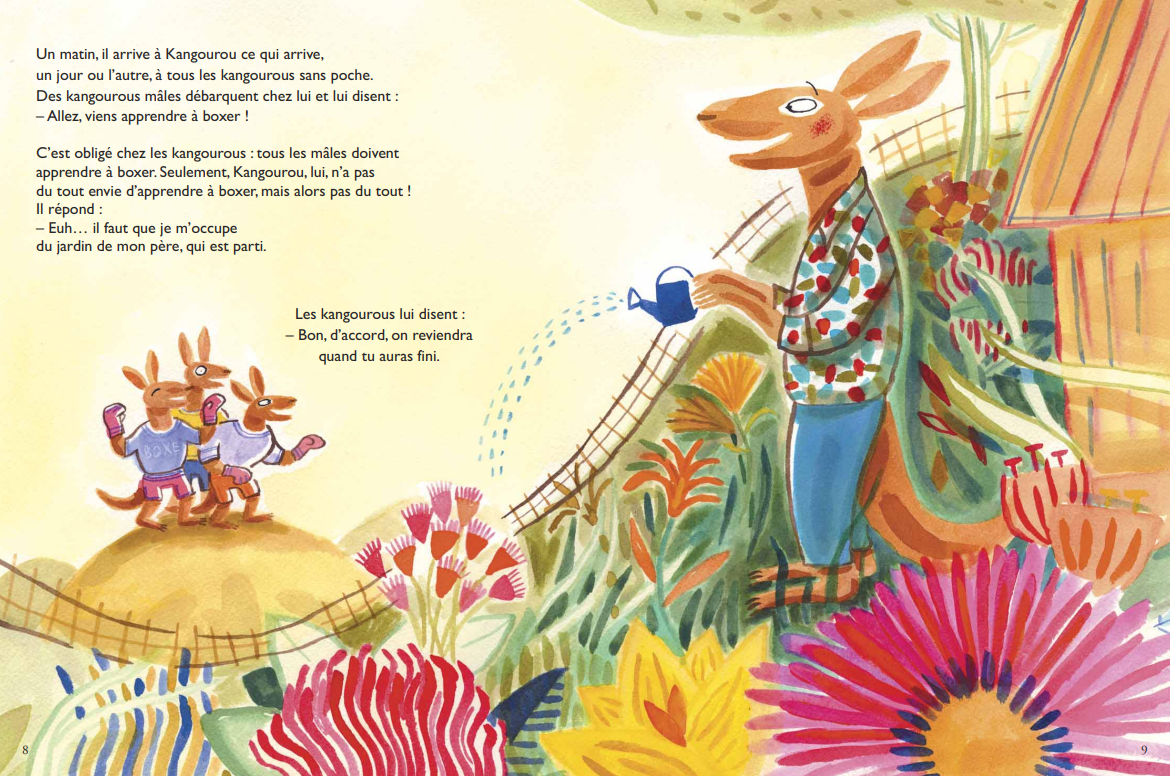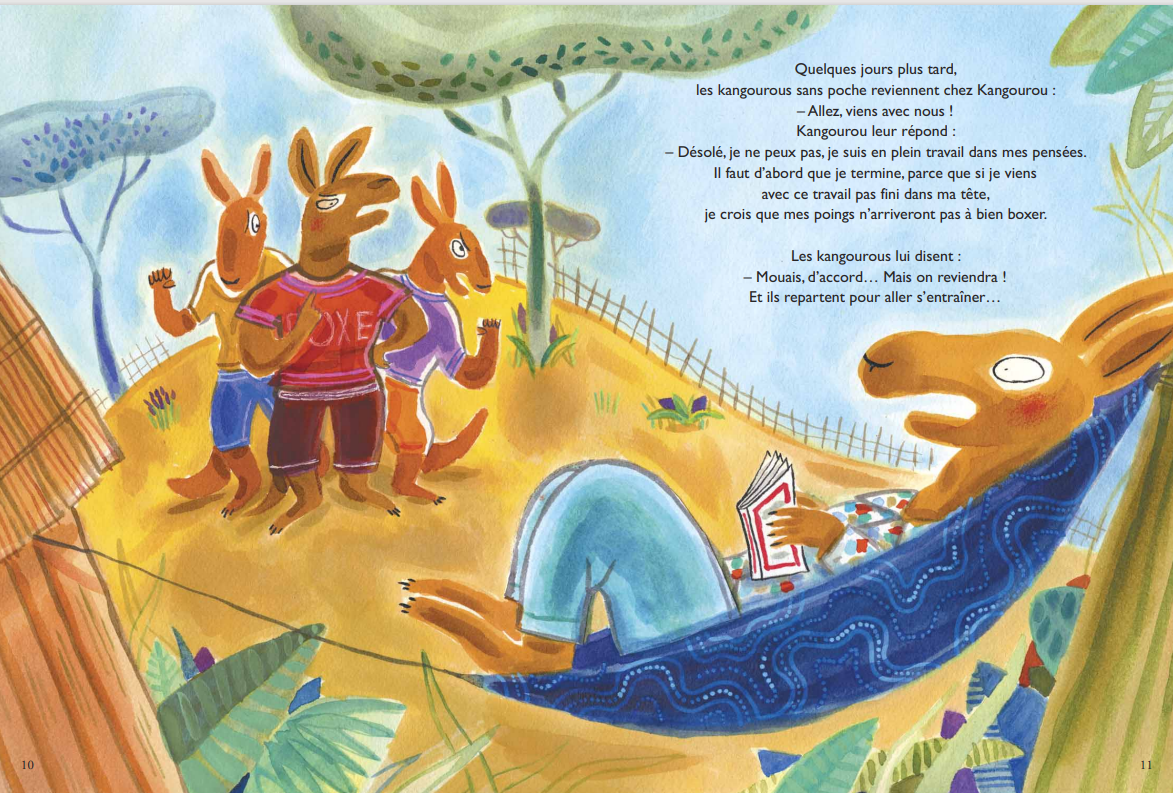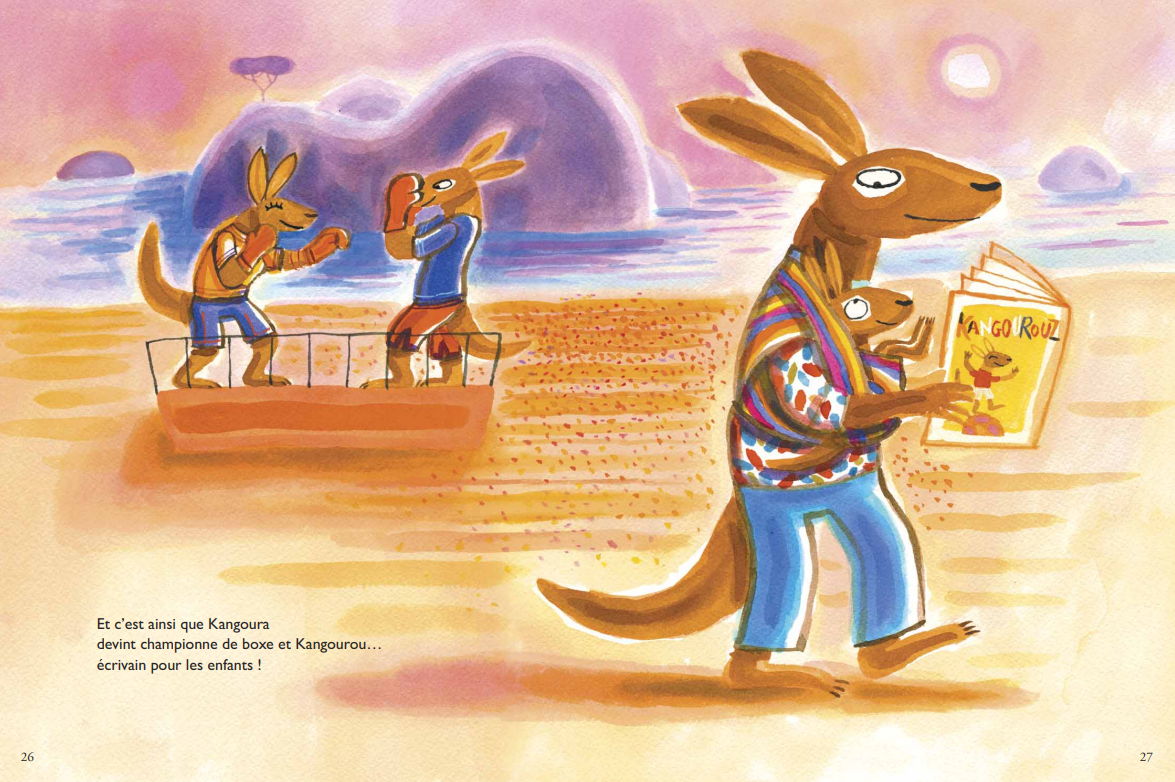 ADD BOOK TO MY SELECTION