Le Singe et l'épi d'or, by Claire Laurens and Martine Bourre
A monkey finds a golden cob in the forest but it is stolen from him. In vain he seeks help from the fire, the river, the anteater, the jaguar. But it is the hunters from the village who help him, and the monkey thanks them by giving them some grains from his cob. And that was how, according to legend, the Nahua Indians began to grow maize.
A title in the series Papagayo, the little library of tales from around the world, which includes an illustrated 10-page educational section.
14 x 22 cm, 48 pages
Rights sold: Simplified Chinese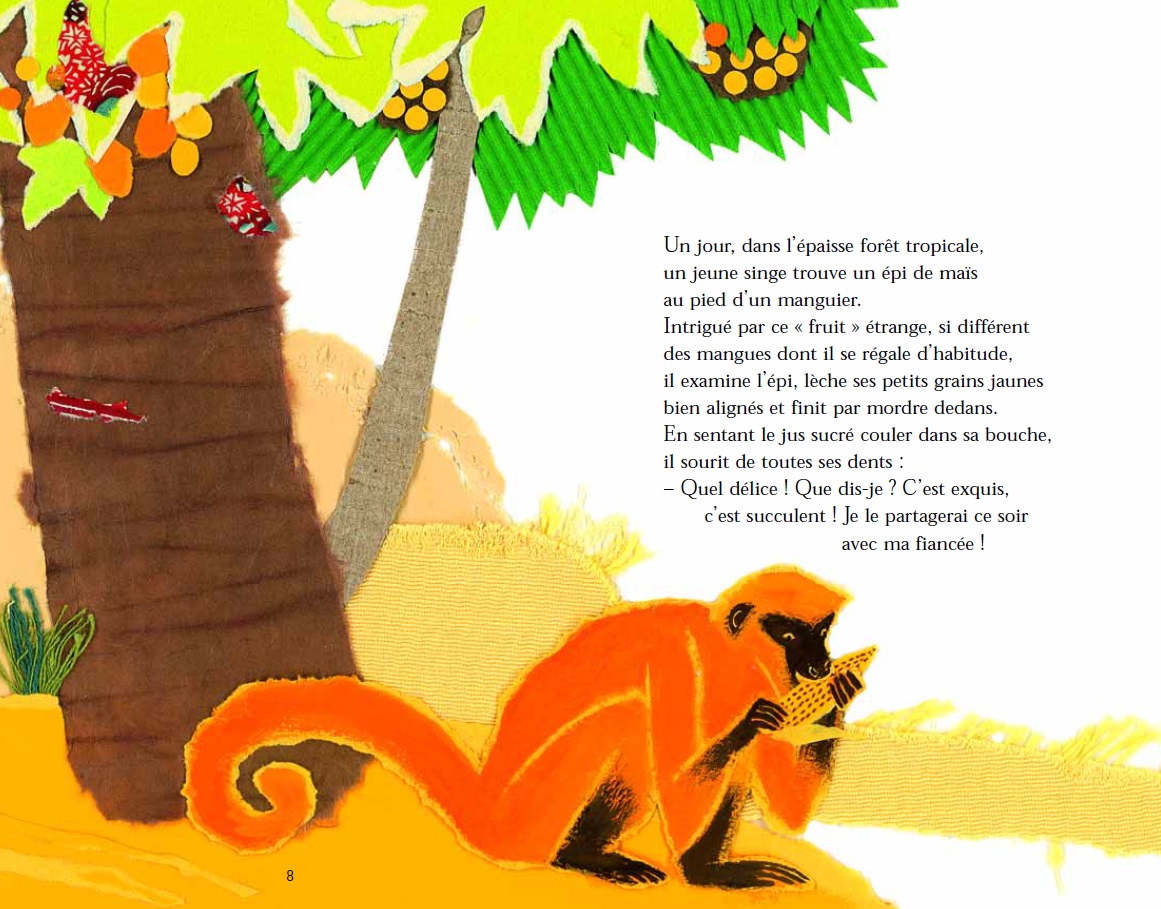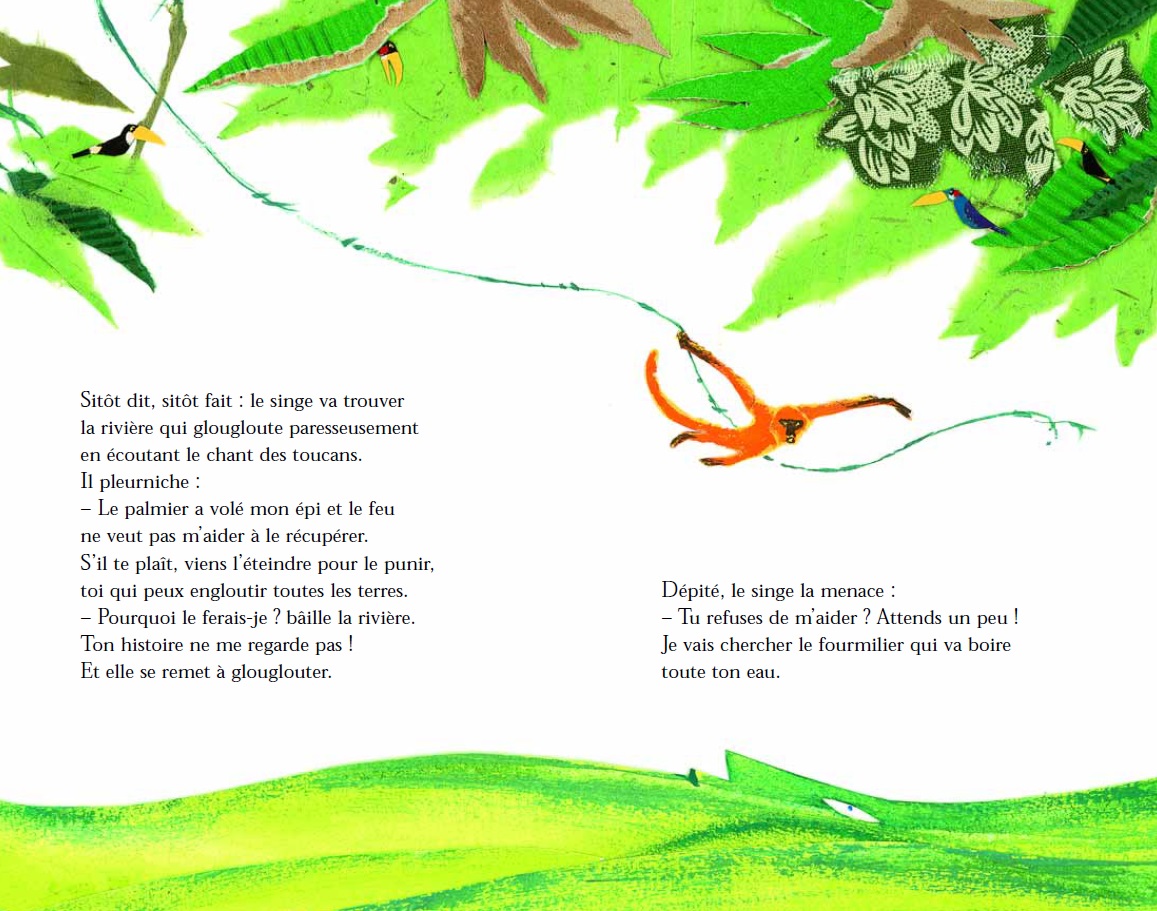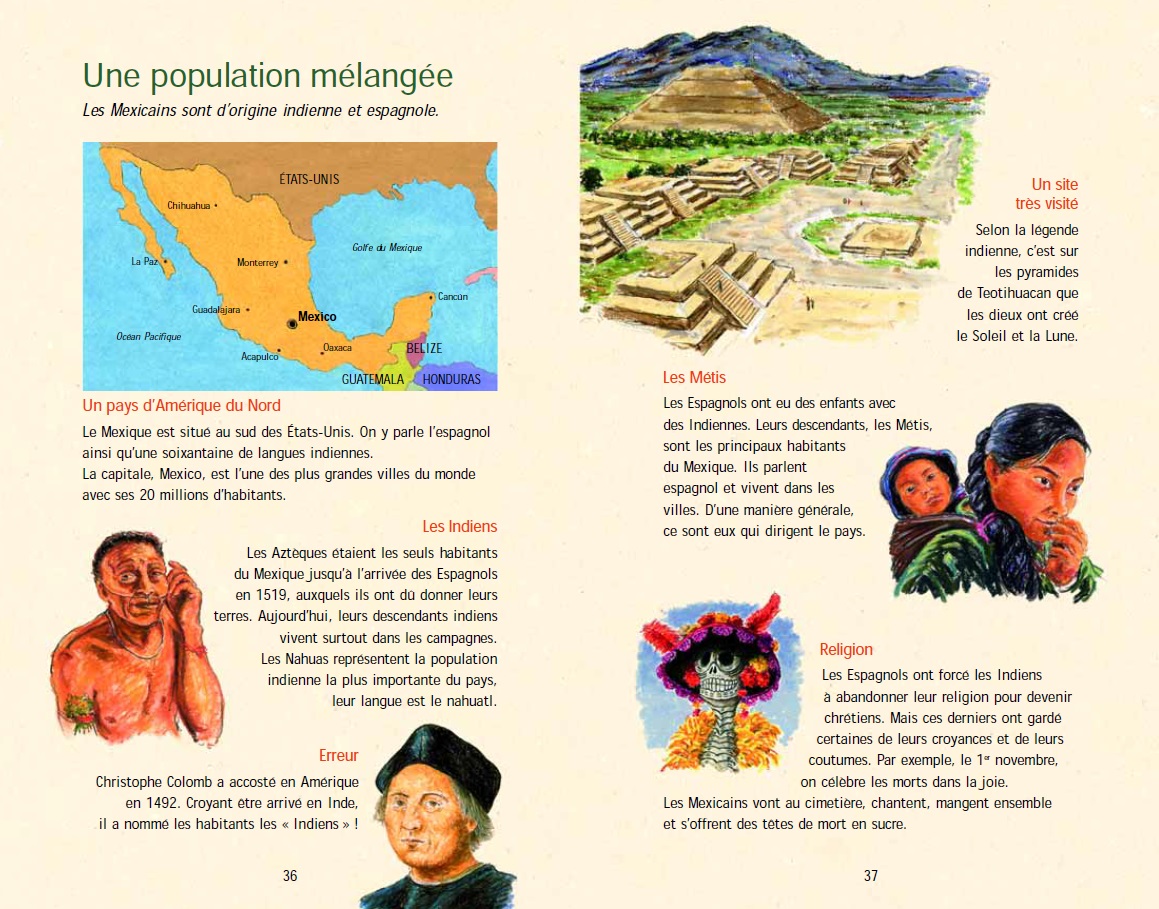 ADD BOOK TO MY SELECTION