La Grand-mère qui sauva tout un royaume, by Claire Laurens and Sandrine Thommen
A Lord gives orders that all the old people should be abandoned in the mountains. The young Shoji refuses to accept this fate for his beloved grandmother. Her life will be saved when she will be the only person able to solve three riddles. From then on in Japan, the elderly are cherished and respected for their experience and wisdom.
A title in the series Papagayo, the little library of tales from around the world, which includes an illustrated 10-page educational section.
14 x 22 cm, 48 pages
Rights sold: Simplified Chinese, Turkish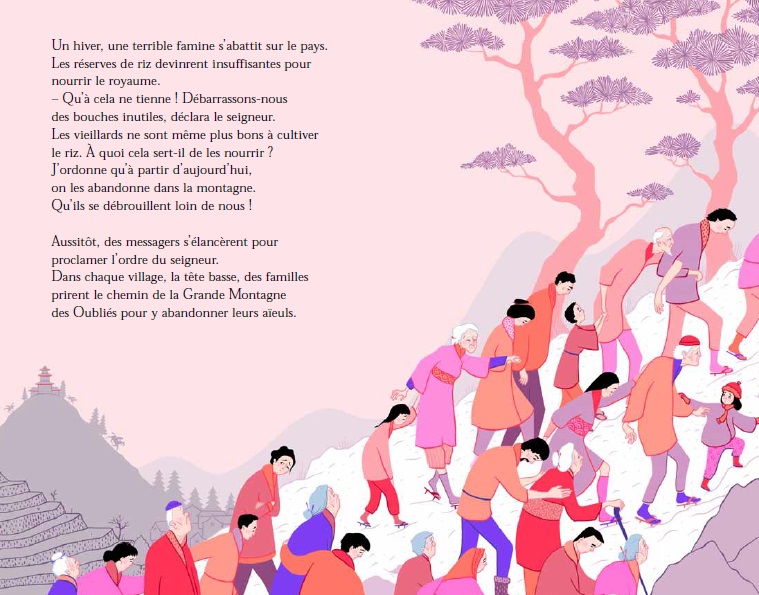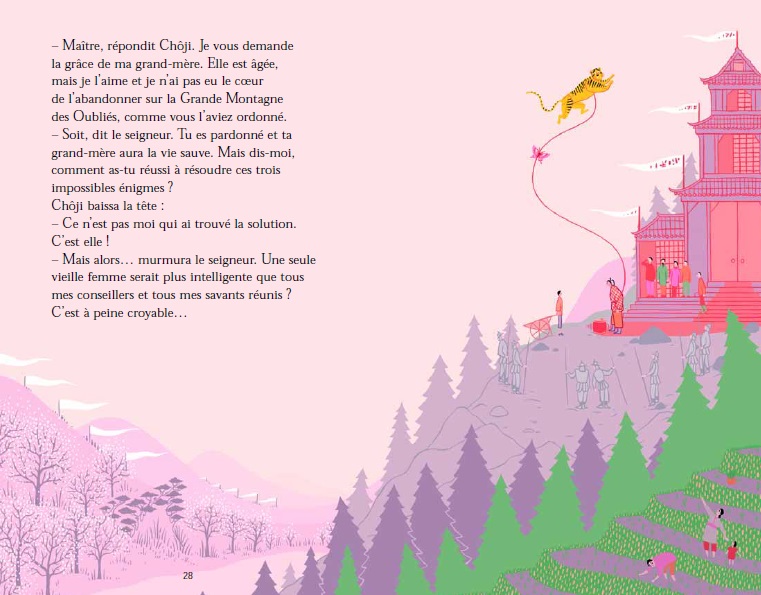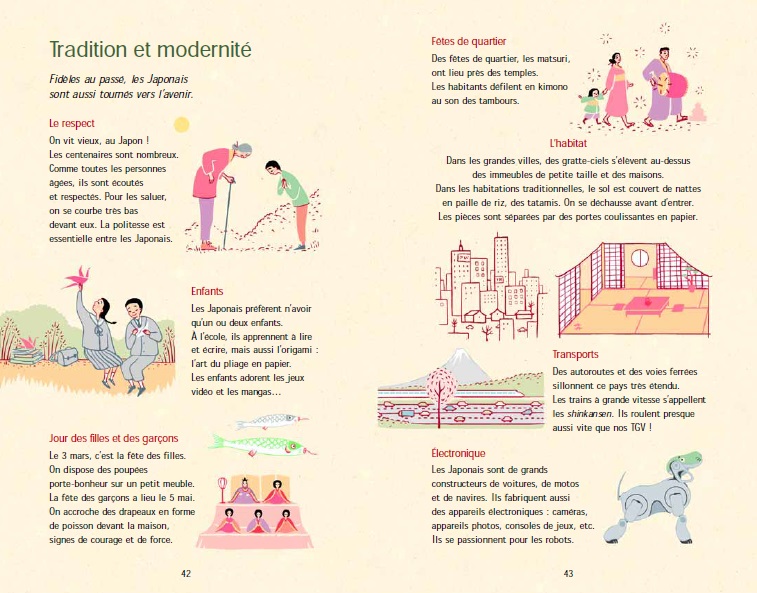 ADD BOOK TO MY SELECTION