La Forêt Invisible, by Julia Woignier
An army of explorers, all armed and equipped, is walking deep into a strange forest. It all seems peaceful but soon, strange noises can be heard… and colorful monsters pop out from the white of the page. A fight occurs, but the survivors will pay dearly for their victory.
Julia Woignier, in her second book published at Editions MeMo, plays with the white of the paper and uses it as an "invisible forest" to create various scenes: monsters gradually appear, hiding behind tree trunks, and producing an impression of cinematic motion.
17 x 23 cm, 48 pages, hardcover picture book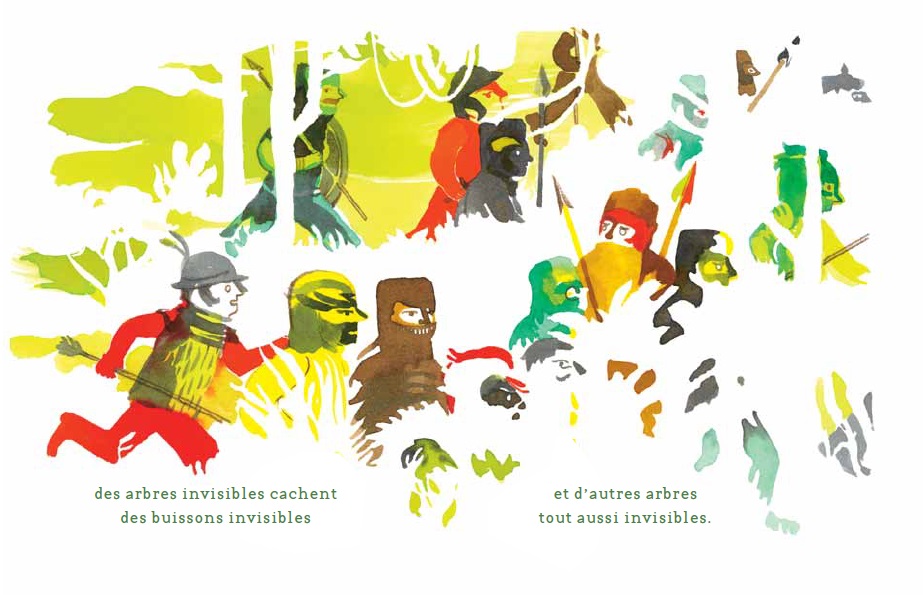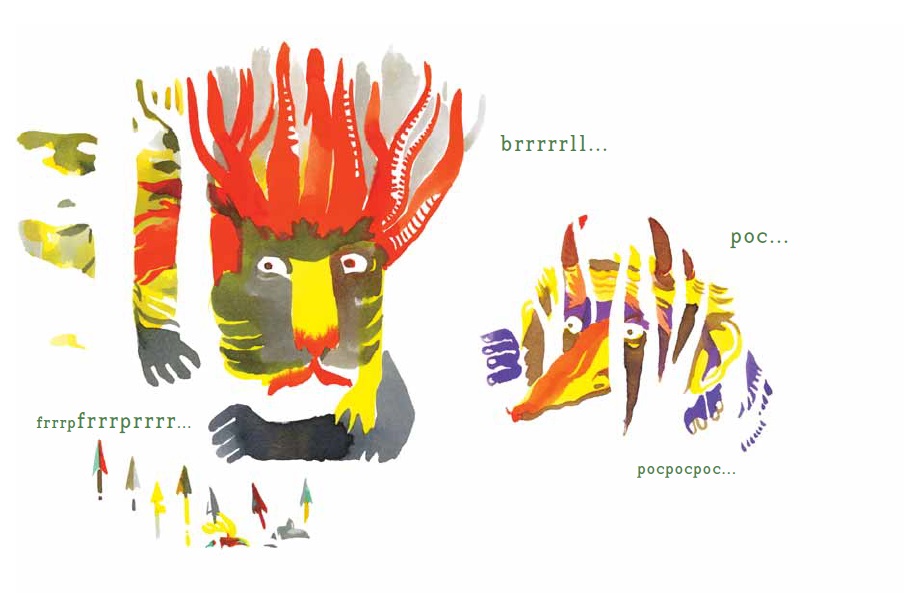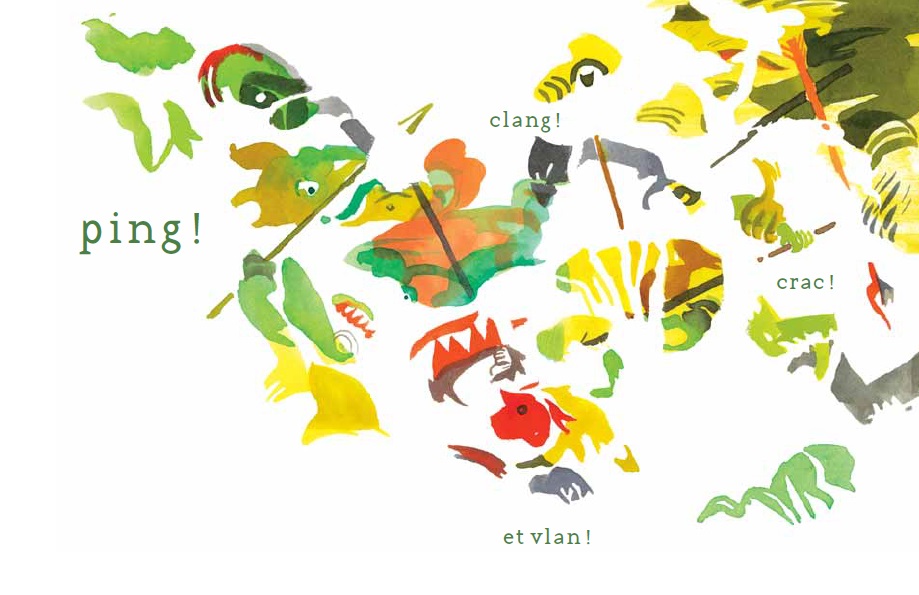 ADD BOOK TO MY SELECTION