Laurent le Flamboyant, by Karen Hottois and illustrated by Junia Woignier / Polonia Series by Chloé Mary
Just like every morning, Utang Laurent wakes up on the wrong side of the bed. He may swing from branch to branch throughout the Sumatra jungle, he may steal eggs from the white-eyed Trognon, he may even cook himself his terrific lichee tart, something -or rather someone- is missing. He misses little Parisian children. With them around, Laurent could climb up trees even higher than the Eiffel Tower and properly enjoy his tart. Without them, he finds himself listless.
One silvery night though, Laurent makes the acquaintance of a little ant that is buzzing with not a care in the world for his blue mood. Worse still, she tells him that little children are in the habit of eating toasted sandwiches in front of the telly, far away from the jungle. That is just too much for Lolo, he doesn't see the point of getting up in the morning any more… But this courageous little ant is a force to reckon with, as she sets about changing his life.
84 pages novel, 14 x 19 cm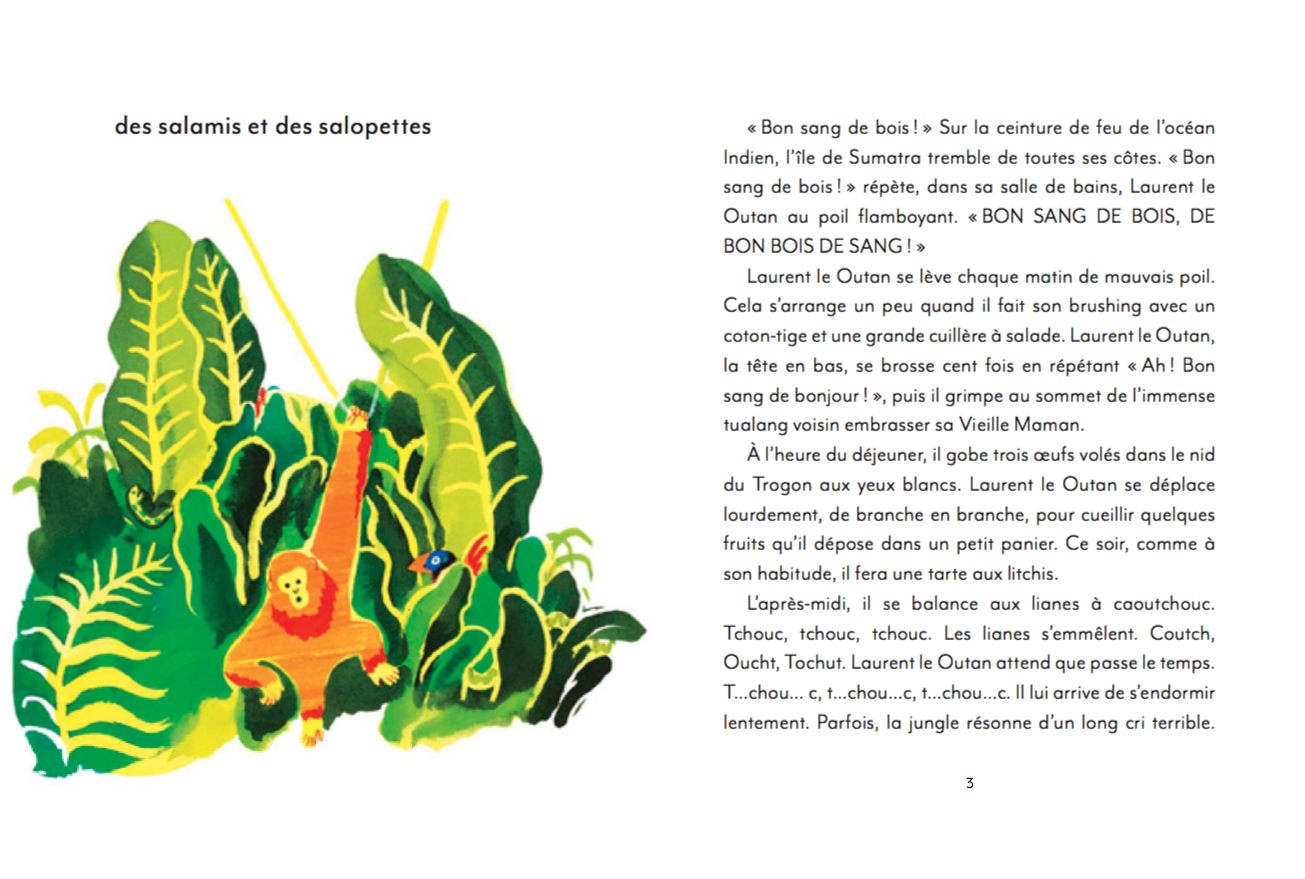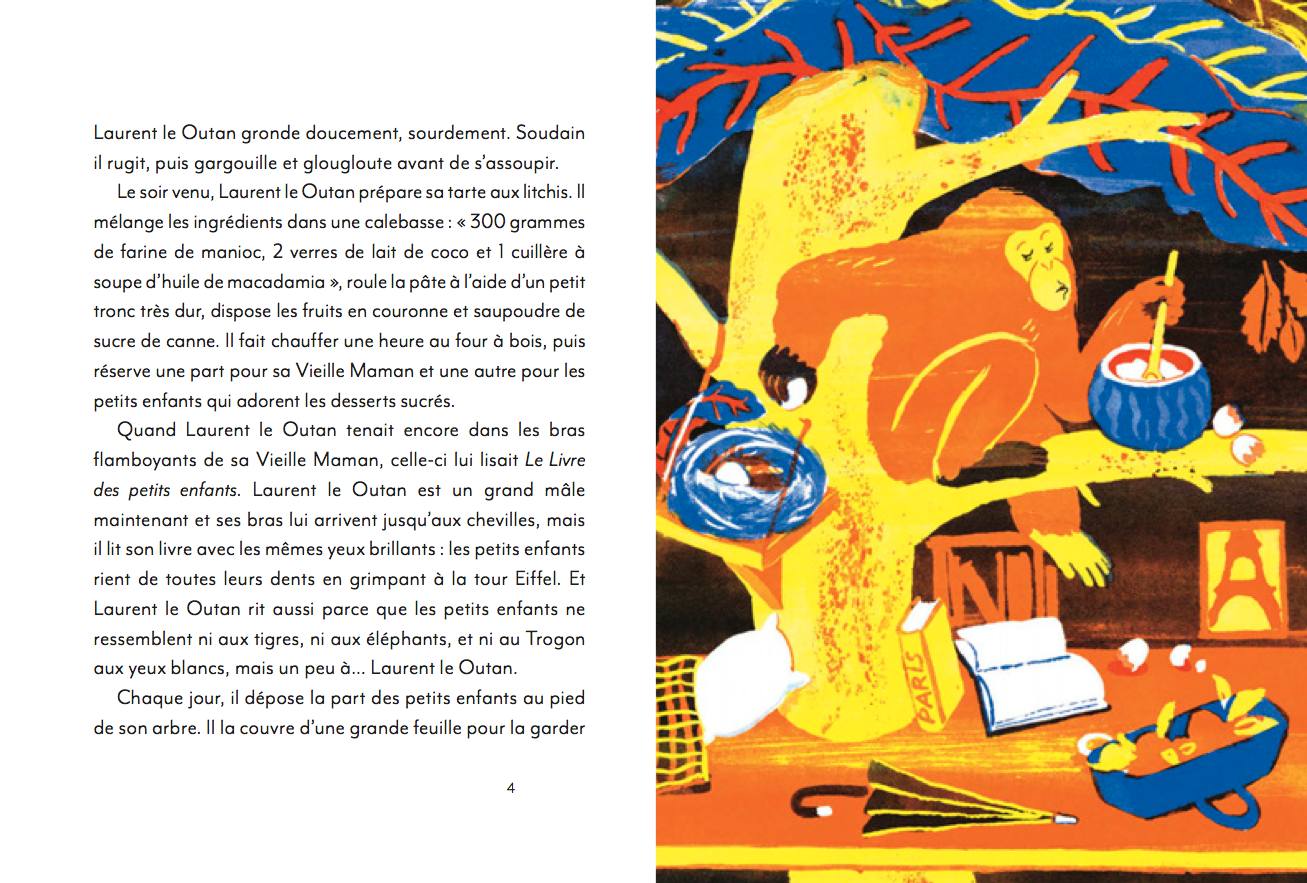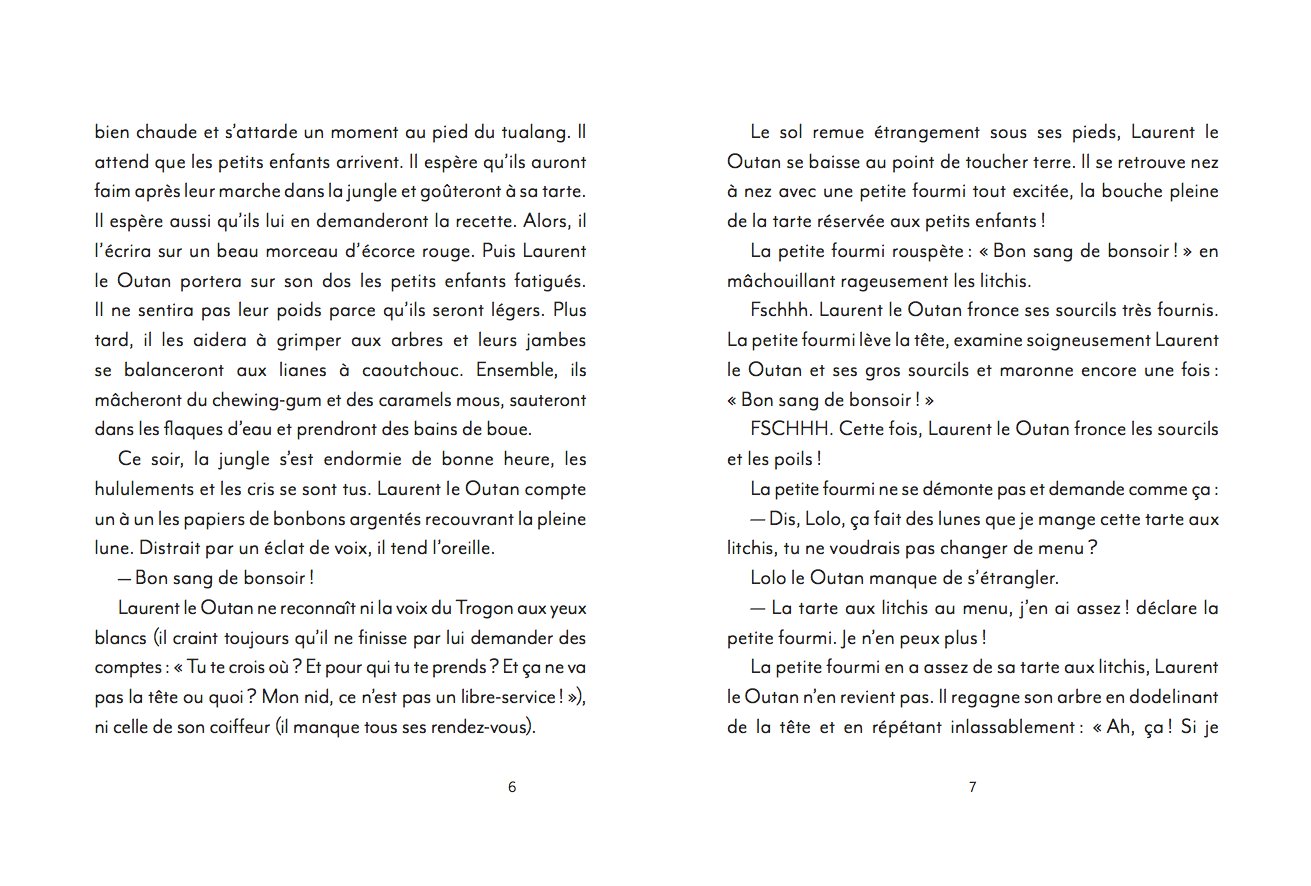 ADD BOOK TO MY SELECTION