L'Heure bleue, by Ghislaine Herbéra
The whole family is busy in the house: Dad is reading a story to Nin, who is observing Nana and Nelson playing at frightening one another, then knocking over Nora's wooden blocks, who is getting comfort by playing with Noe's bath bubbles, and so on… until Nomi, the youngest, starts to cry. We then go backward from Nomi to Dad as everyone tries to find out why the baby is crying, getting inspiration in what they were just doing: is he wet? Does he want to play? Was he scared?…
Until Nin declares she knows: Nomi just needs a big comforting hug to get past the blue hour.
Hardcover picture book, 32 pages, 17 x 19.5 cm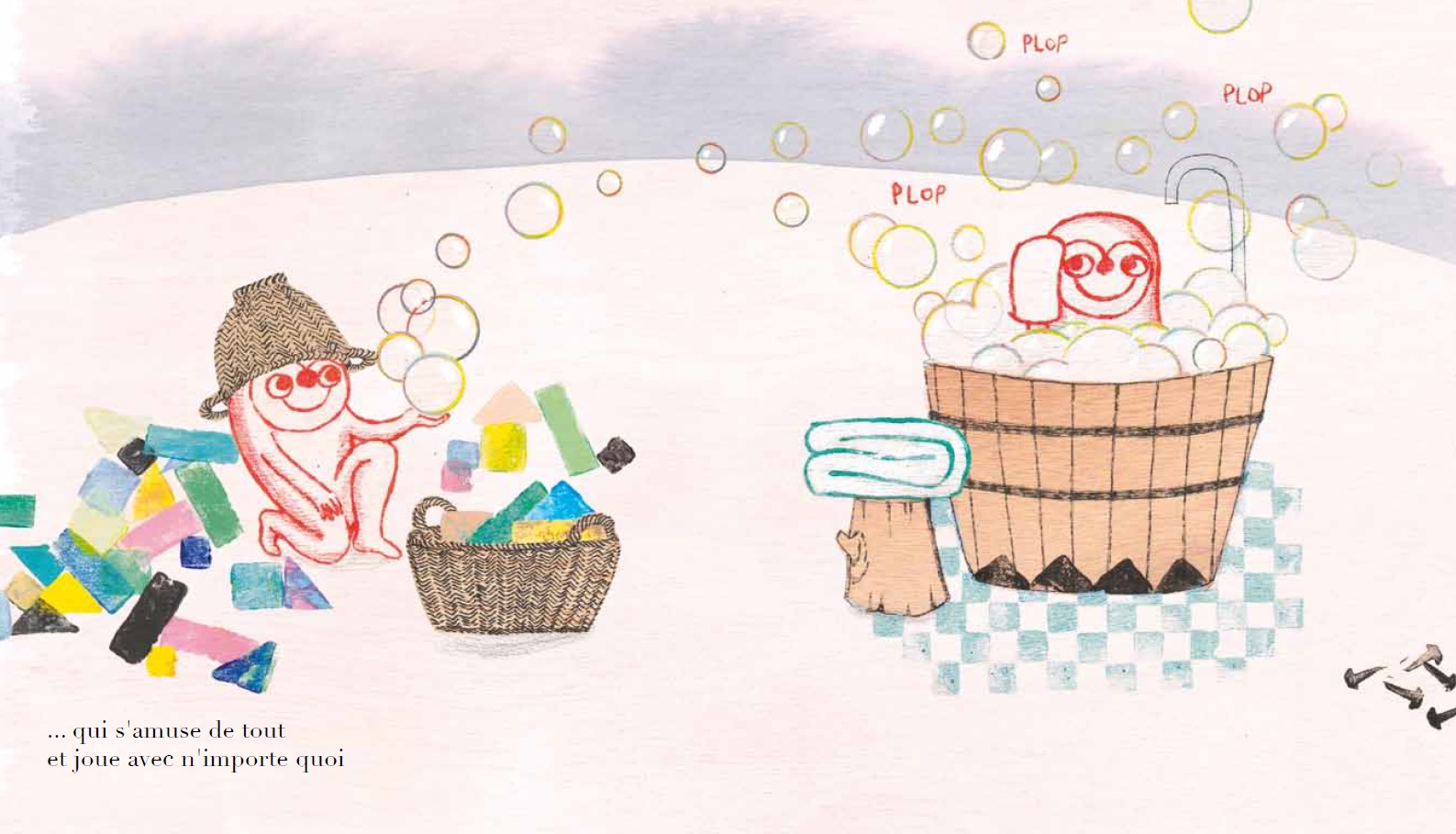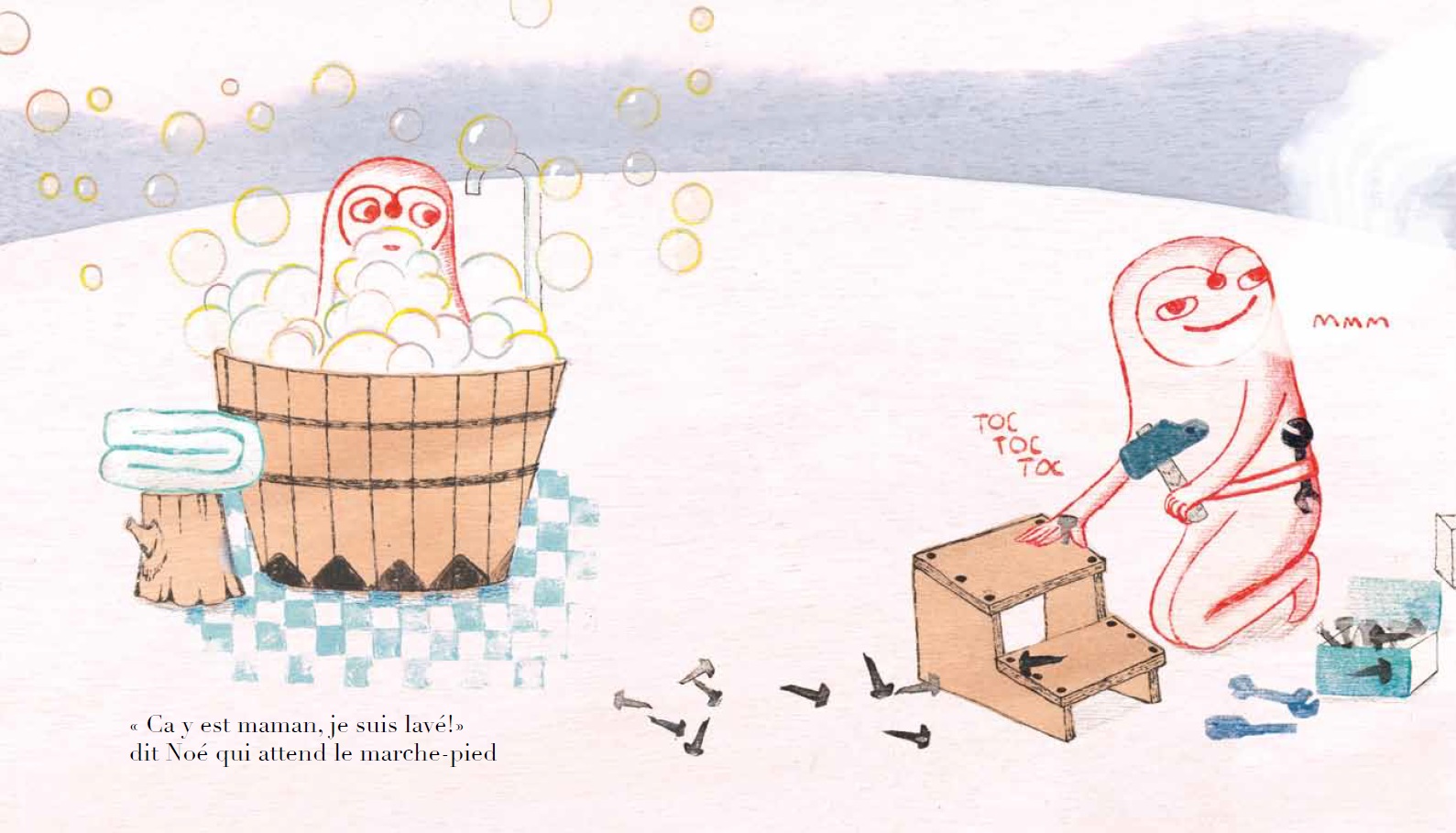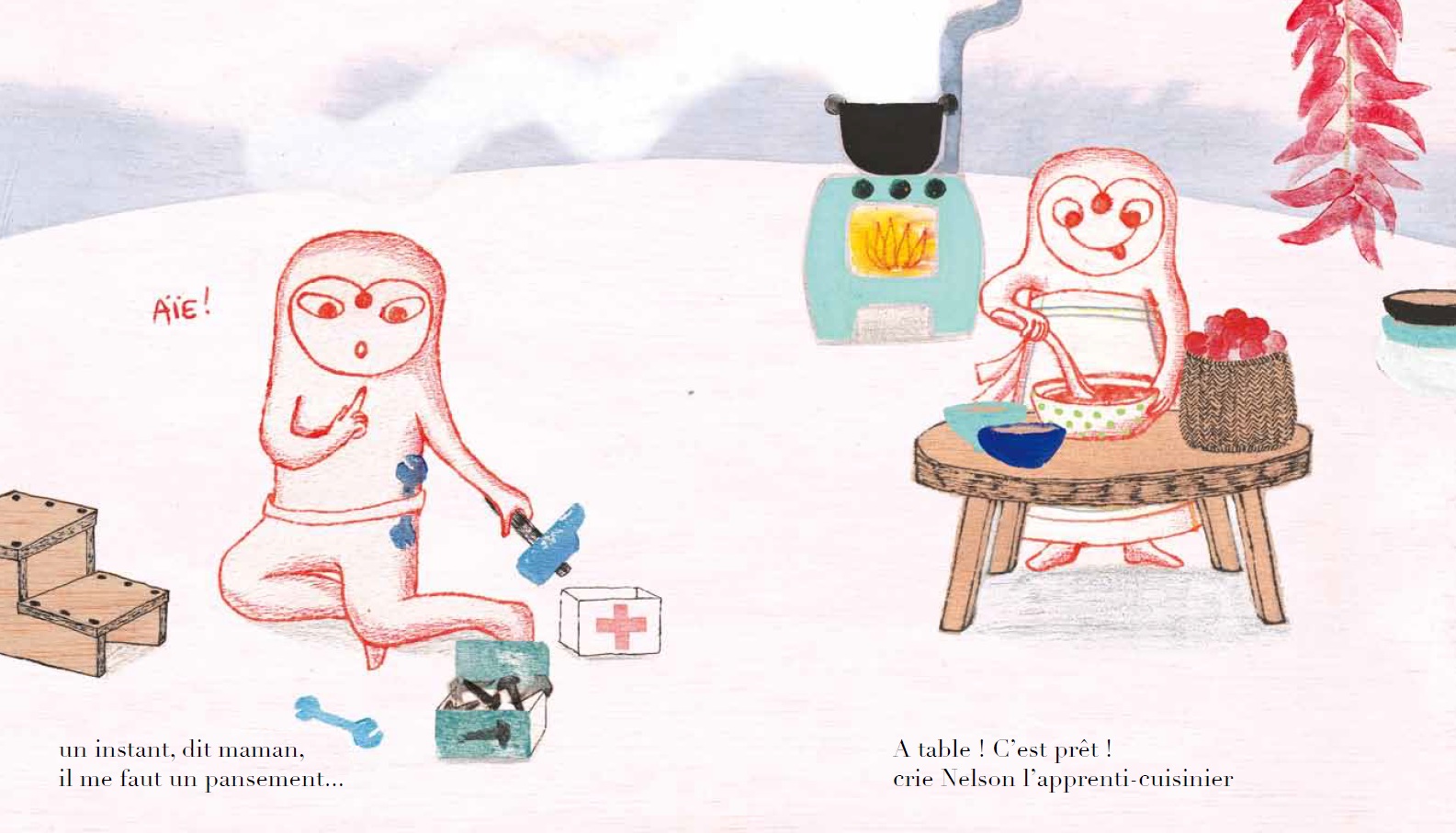 ADD BOOK TO MY SELECTION