Contes des ours et des loups, by Patrick Fischmann and Bruno Pilorget
Fear, strength, power and poetry are common threads found in the world's folk cultures, with tales from the Rom and the Native American peoples, and from Russia, Mongolia, Japan and France…
These stories are brought together by Patrick Fischmann, who describes himself as a storyteller-bard. It includes the tale of four brothers – two humans, a polar bear and a brown bear – who discover that they are all part of the same big family living in the wilds of Alaska. Or a tale from Mongolia in which a she-wolf adopts a human baby, which a maid has to hide so that she can carry on working for a wealthy farmer.
With more than 70 images, Bruno Pilorget brings to life these two animal stars of the fairytale world and the landscapes of their territories.
Fascinating 19 epic journeys celebrating the emblematic figures of the bear and the wolf, a rare and powerful couple.
Hardcover Picture book, 18 x 25 cm, 144 pages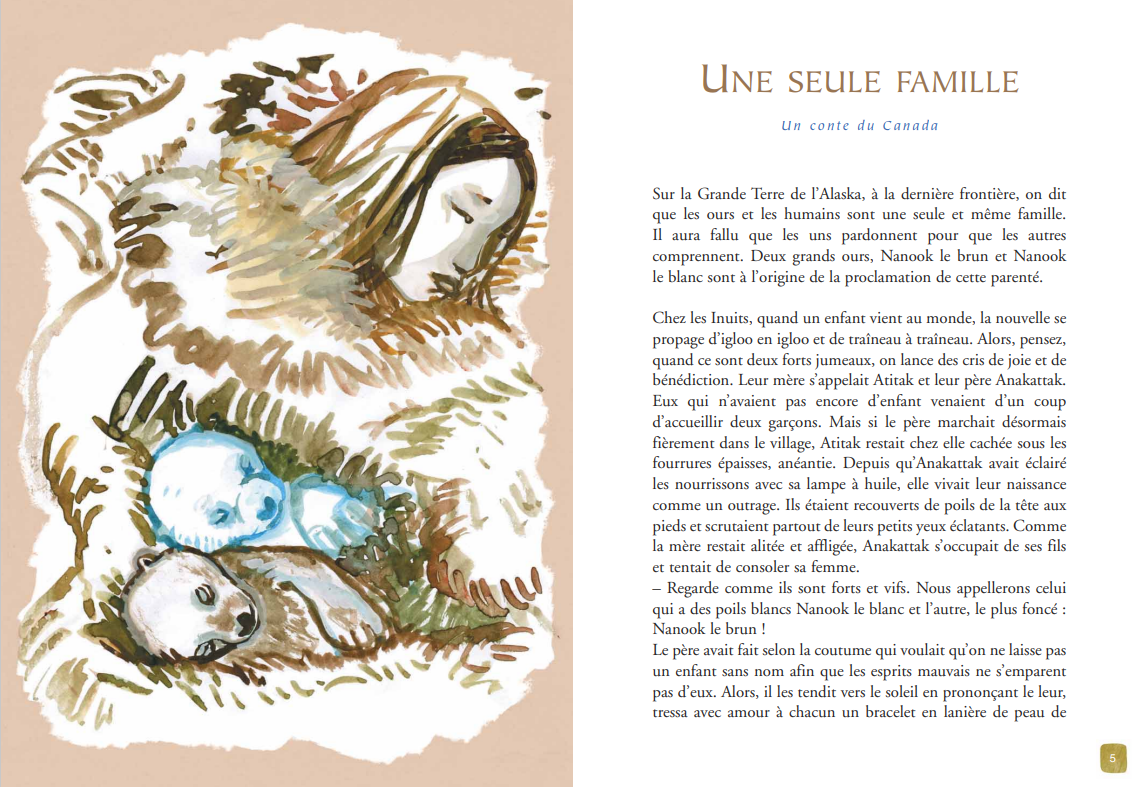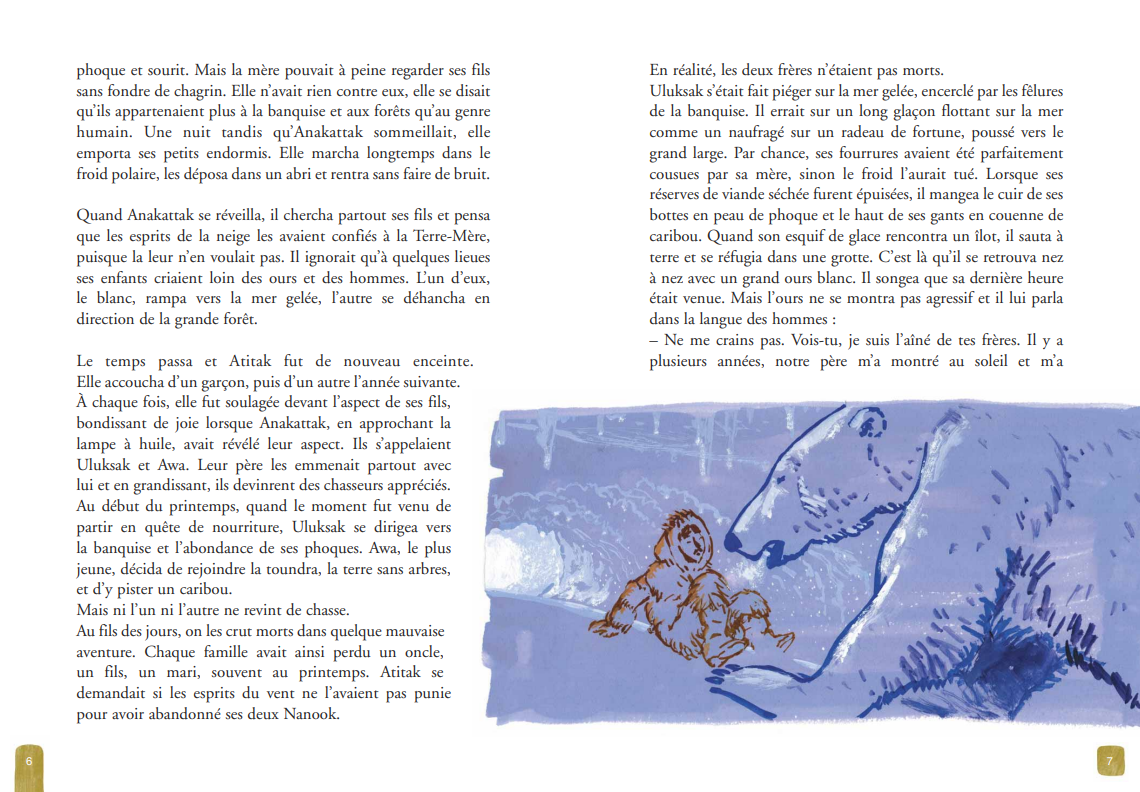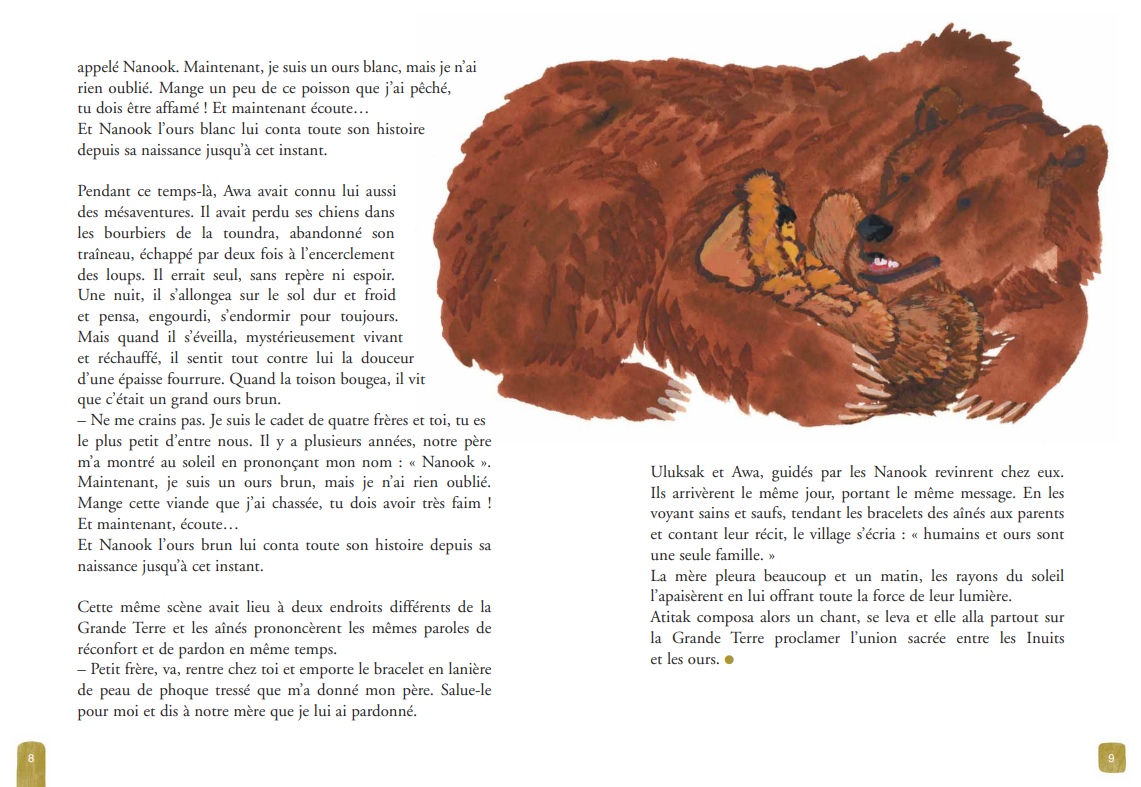 ADD BOOK TO MY SELECTION