Patchou, l'alpaga du Pérou, by Li Lamarre and illustrated by Odile Santi
Admired for his thick fleece, Patchou the Alpaca won't let anyone shear it. But as time passes, his wool grows long and becomes filthy and uncomely. When the others begin mocking him for his appearance, the proud alpaca runs away rather than submitting to being shorn.
And so begins a coming-of-age journey through the sumptuous landscapes of Peru. Upon joining a herd of vicuñas, Patchou sees that his wool is not the only thing that defines him. Little by little, he discovers his other qualities and regains confidence in himself. He finally agrees to have his wool shorn and, once freed of his heavy fleece, he joyfully returns to his family and friends.
Li Lamarre's lyrical tale of self-discovery is brought to life by the colourful, powerful illustrations of Odile Santi.
Hardcover picture book, 23 x 32.5 cm, 40 pages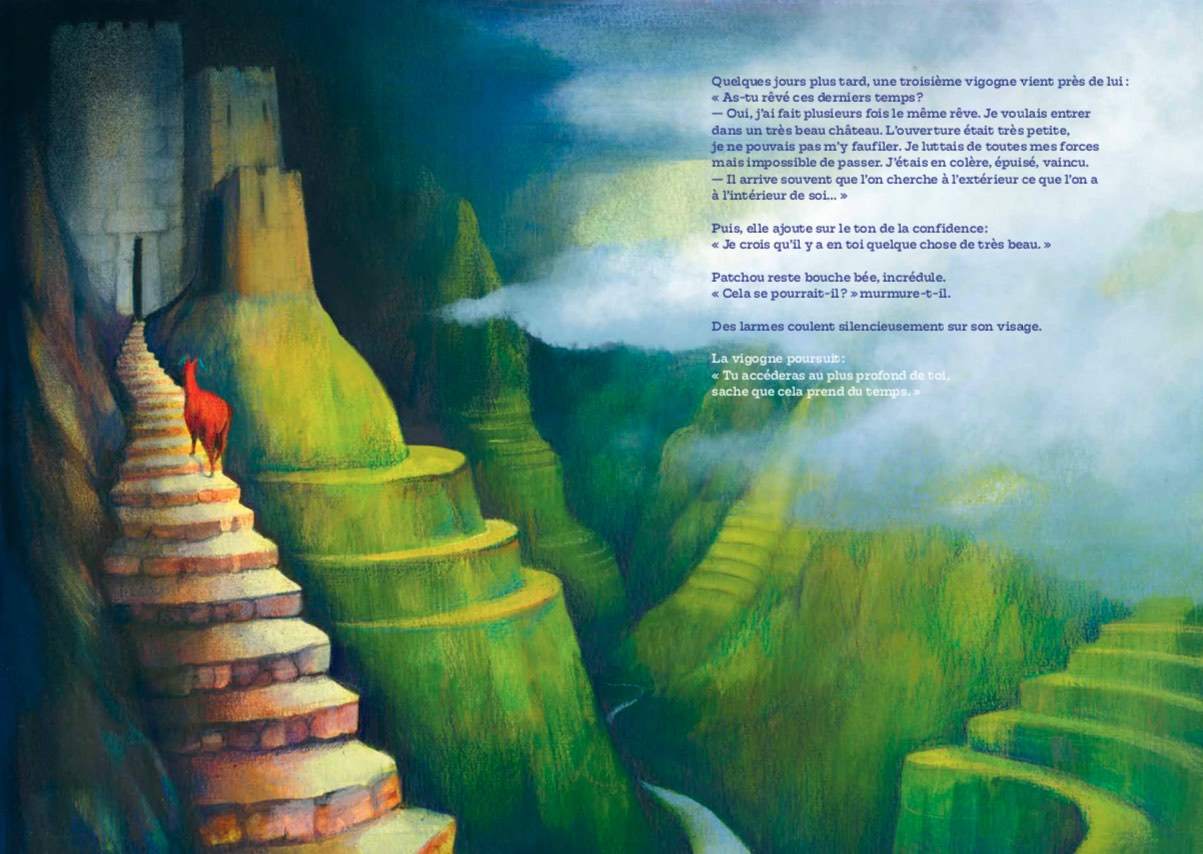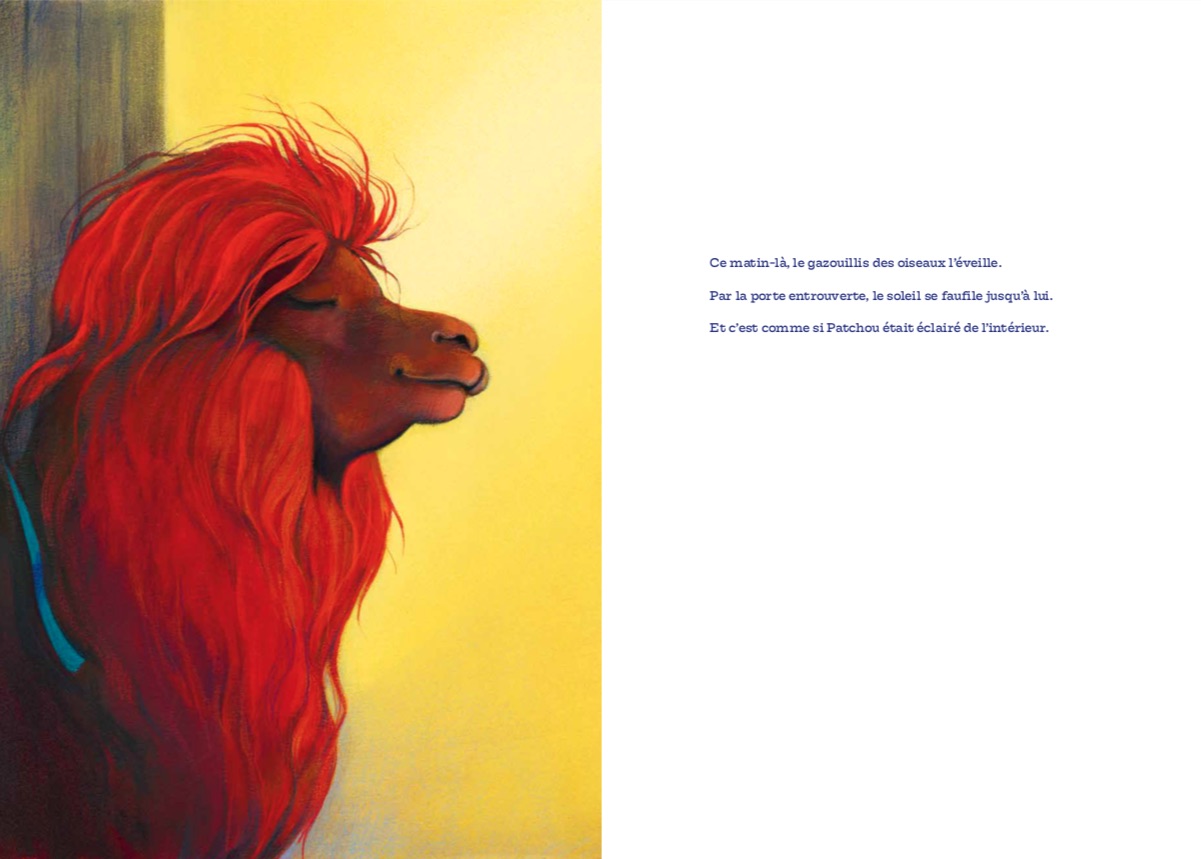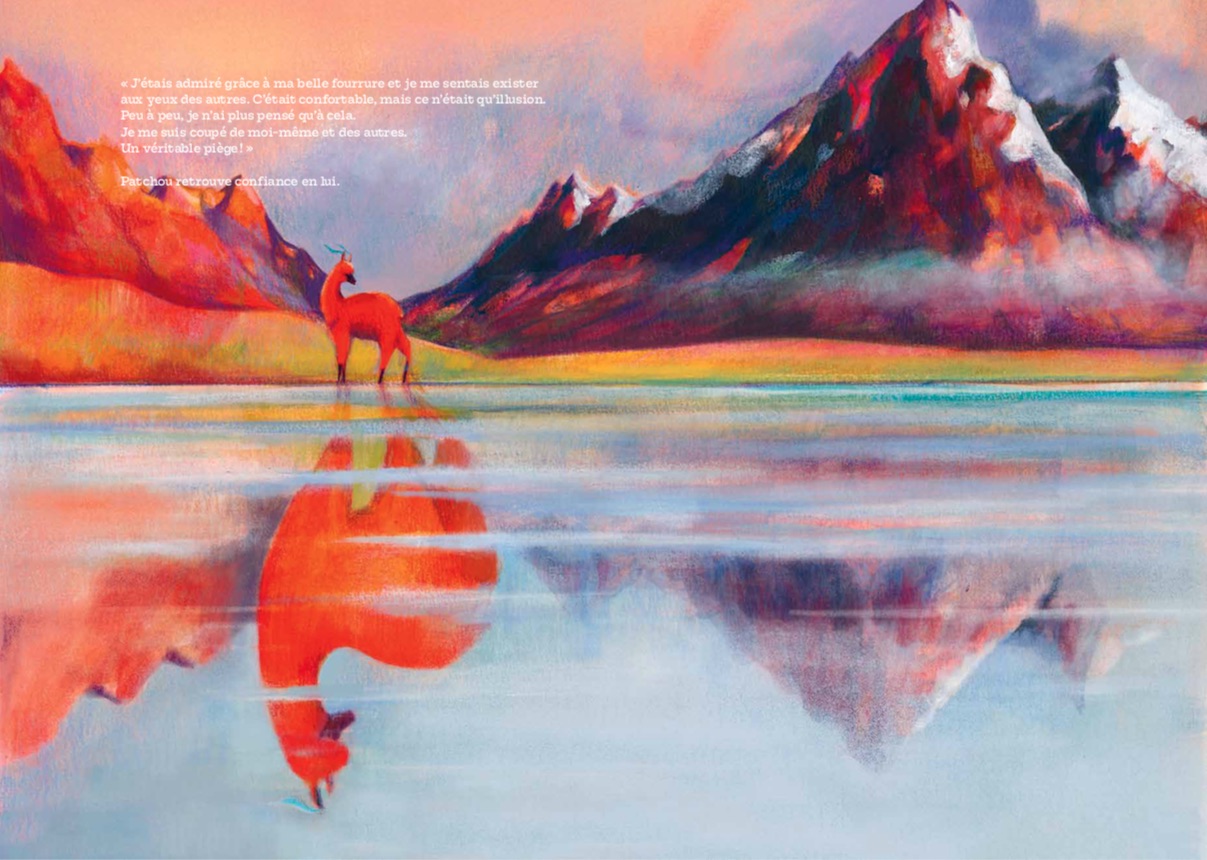 ADD BOOK TO MY SELECTION