Equi-passion, texts by Sophie Ducharme, illustrations by Audrey Gessat, photographs by Eloïse Vene
This series is aimed at girls who love horses and practice in a club, those who would love to have a horse at home, hang posters of horses in their bedroom, can only talk about riding. The different titles, richly illustrated by specially commissioned photographs, show children on their horses and cover the usual themes that allow a complete exploration of the world of horse riding, explain how to stable and groom horses, use the right gestures, understand the relationship between children and horses, follow the life in the riding club and get ready for competition.
Bright, friendly illustrations will ensure the emotional aspect of the reading, together with the photographs, and place children and their behaviour in the riding club at the centre of the book.
Titles already available:
Let's go riding!
My best friend: the horse
Playing and Communicating With Horses
My Own Horse
Hardcover, 22 x 27 cm, 32 pages
Rights sold: German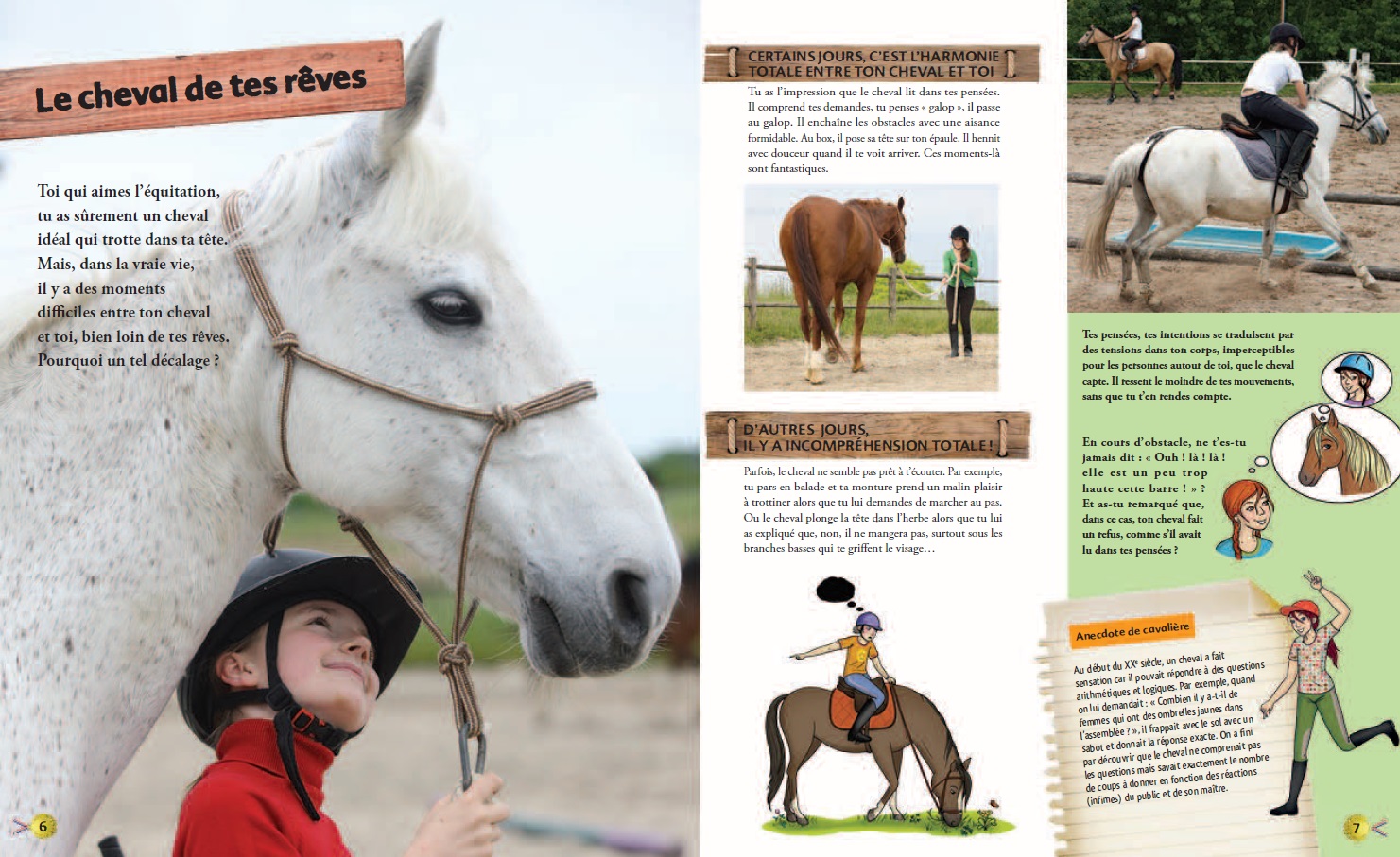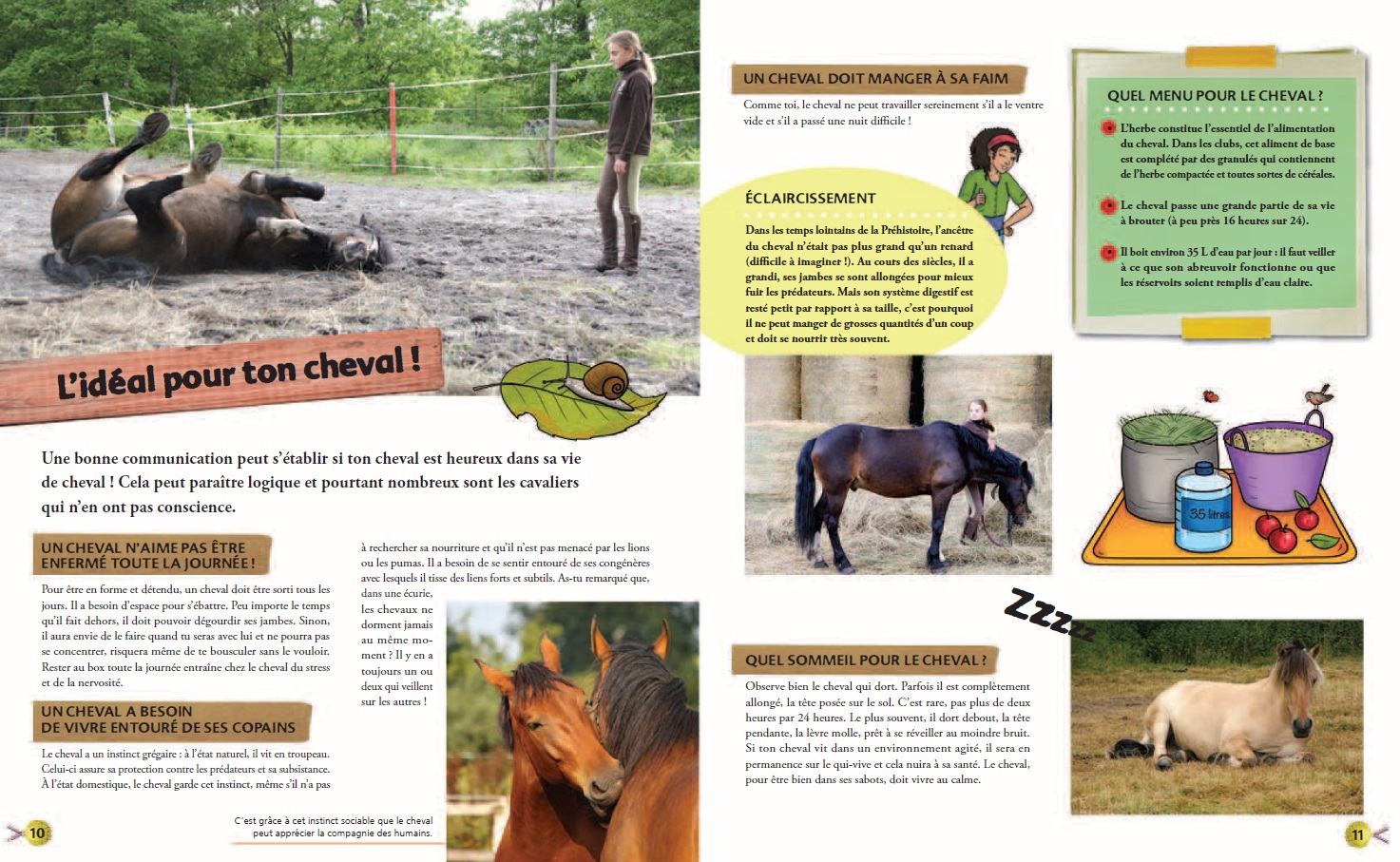 ADD BOOK TO MY SELECTION