La cavalière, c'est moi !, by Sophie Ducharme
A practical guide about understanding, loving and looking after your horse. To take care of your horse and understand its behaviour and education, everything is explained and illustrated by photos to guide young riders.
As well as professional advice and tips, the book includes pages for you to stick photos and write down your own riding anecdotes!
Hardcover non-fiction book, 160 pages, 21 x 28 cm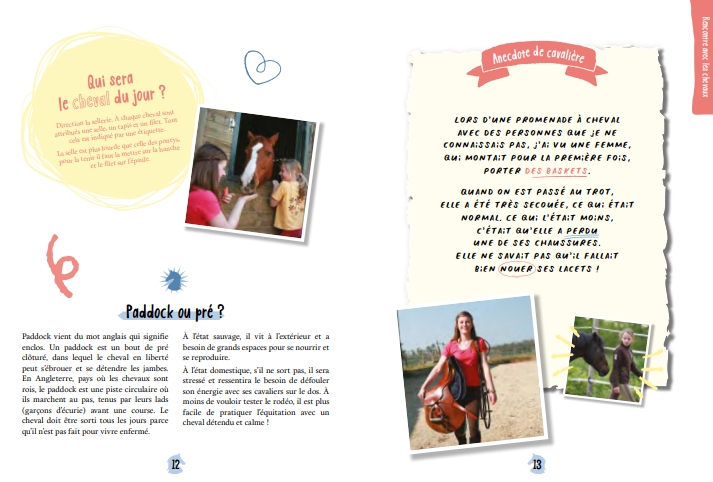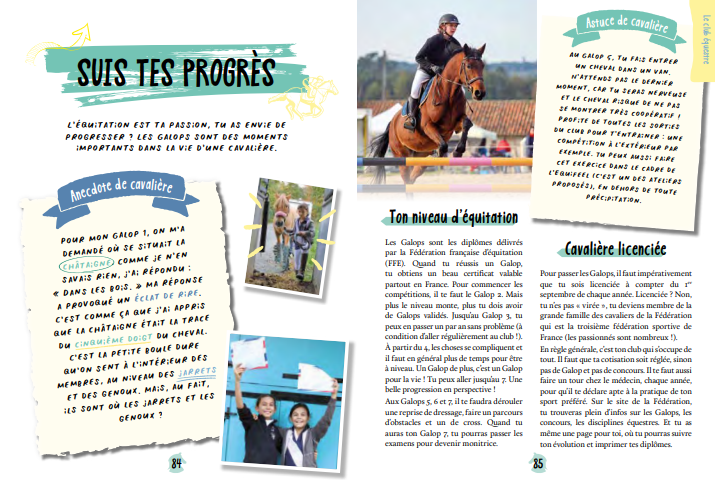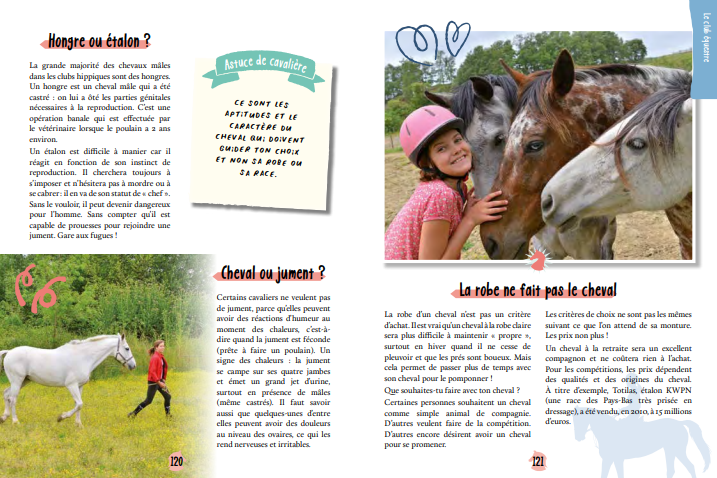 ADD BOOK TO MY SELECTION