Natcha, by Mélodie Baschet
Natcha is a young golden jackal, he is the son of the Sun. He meets with Helga, the young girl living in the castle, and discovers the luxury and comfort of human life. His father the Sun turns angry and sets the castle to fire. Helga decides to run wild with Natcha. Throughout the forest they are chased by men but find shelter in nature.
This initiatory journey of a young hero is a moving friendship story and a tribute to Nature.
40 pages picture book, 24 x 34 cm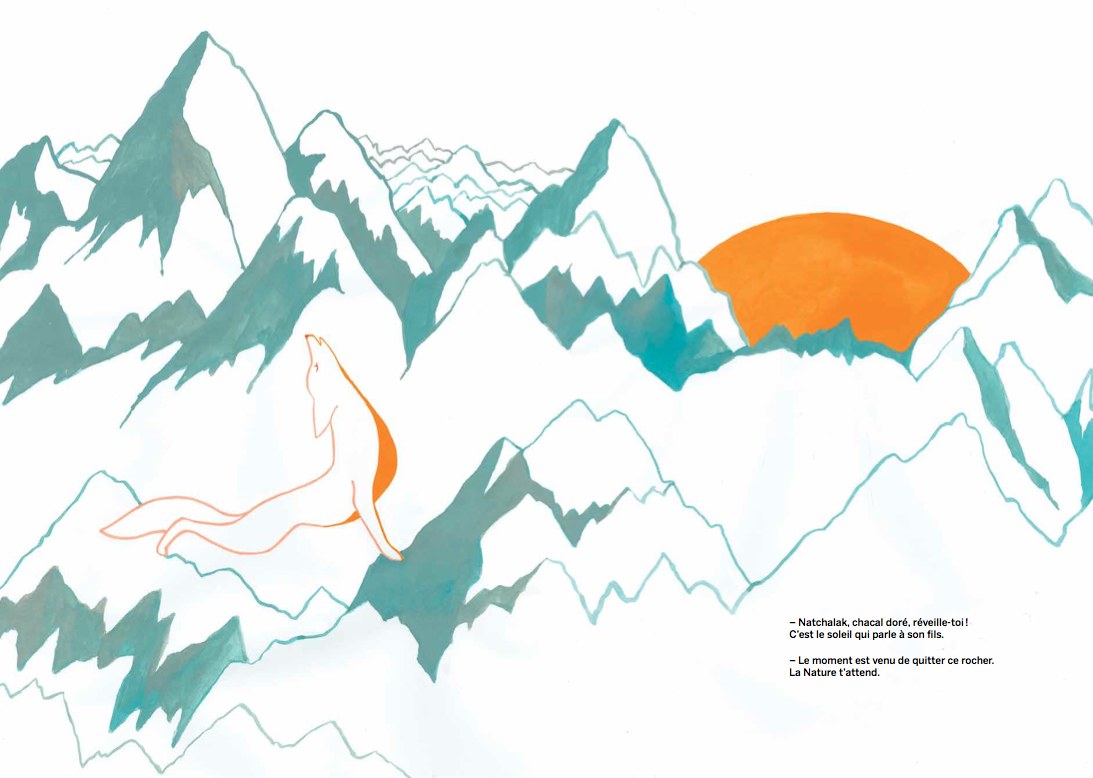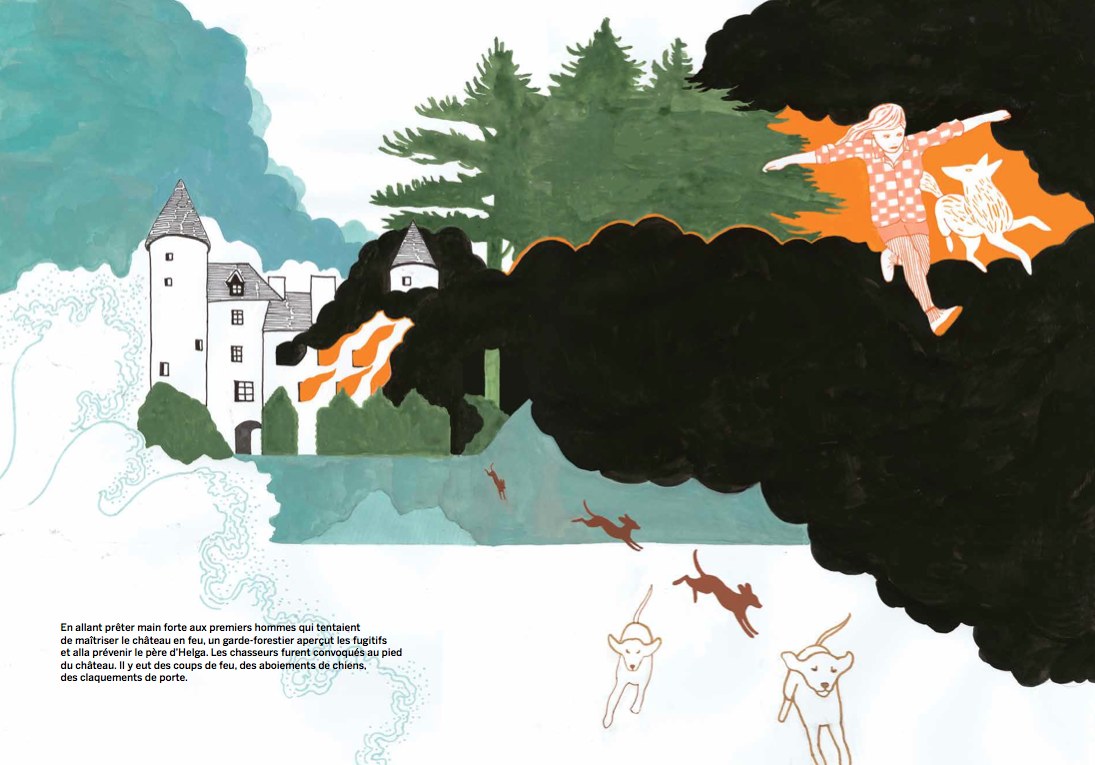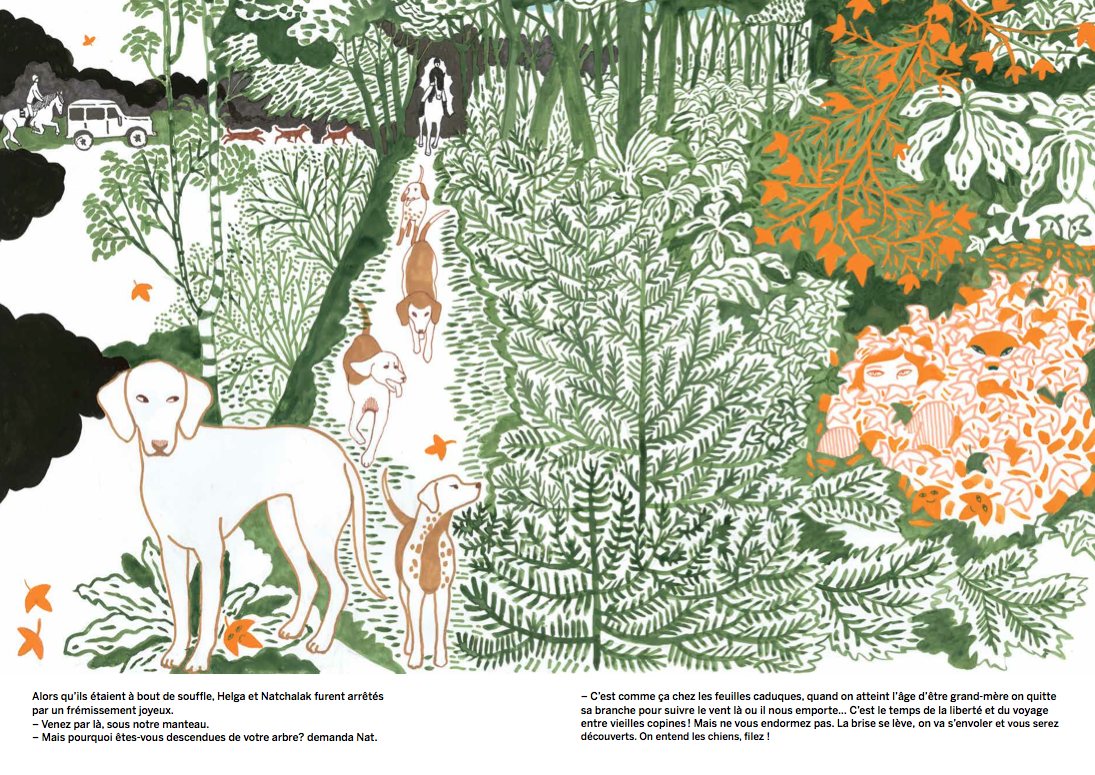 ADD BOOK TO MY SELECTION