La Journée de Nip & Nimp, by Lionel Serre
Mr Tidy and Mr Messy are very similar, yet totally different! Mr Tidy is super efficient with the housework, while Mr Messy gets everything wrong. In this square-shaped picture book, Lionel Serre brings to life with great humour these two characters who are simultaneously so similar and so different. The double page spreads are like mirror images: Mr Tidy on the left and Mr Messy on the right. The shift is revealed in the contrast between the very short texts and static images.
Using very simple semantic expressions, Lionel Serre gives his readers a hilarious contrast.
48 pages hardcover picture book, 22 x 22 cm
Rights sold: Spanish (world)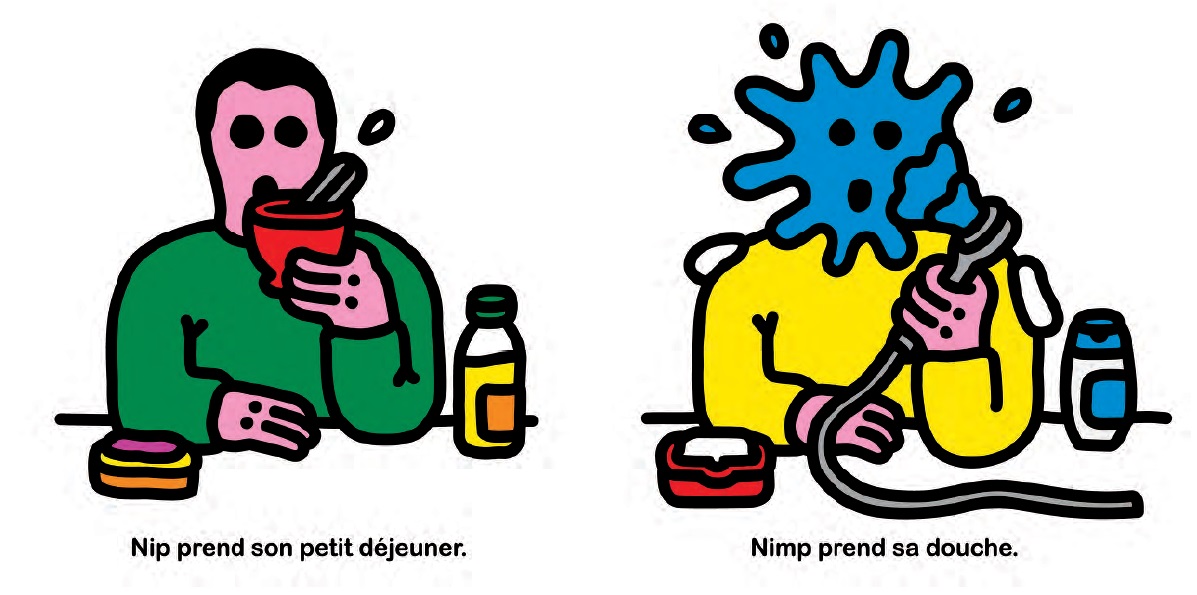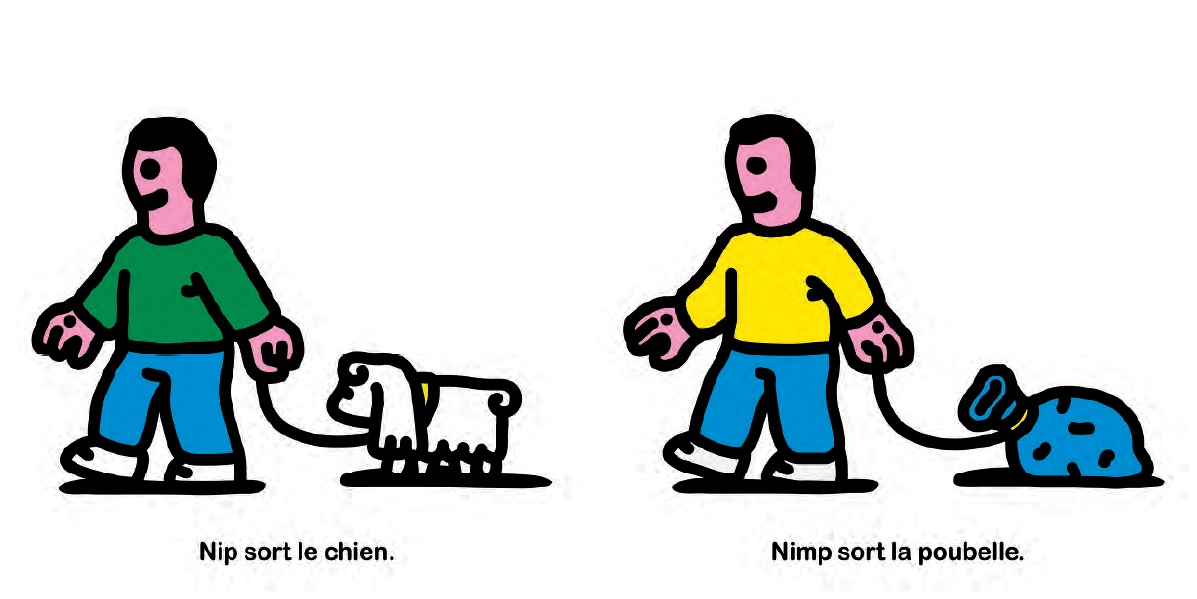 ADD BOOK TO MY SELECTION