Comment faire la paix, by Francis Combes and Bruno Heitz
A playful anti-war poem that halts the cannon fire… while encouraging children to erect monuments to life in village squares! The aim is to catch a sleeping tank and, in the children's hands, the scrap metal easily becomes chewing gum… Then it's so simple to tie a knot in the cannon!
The text is followed by its translation into 24 languages: English, Spanish, German, Russian, Ukrainian, Portuguese, Arabic… and even that universal language invented at the end of the 19th century: Esperanto. On these multilingual pages, Bruno Heitz has old lead soldiers waltzing around in the hands of children, with a banner proclaiming: "Universal disarmament of the Earth and the stars".
Hardcover picture book, 19.5 x 16.5 cm, 48 pages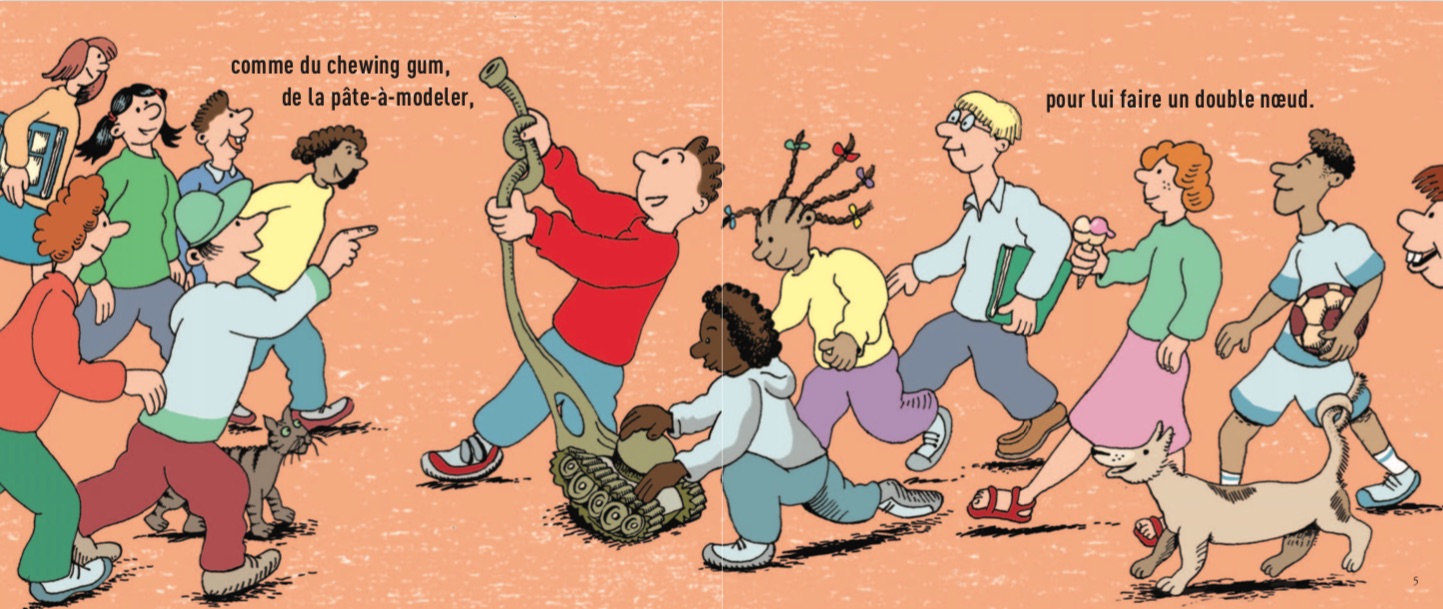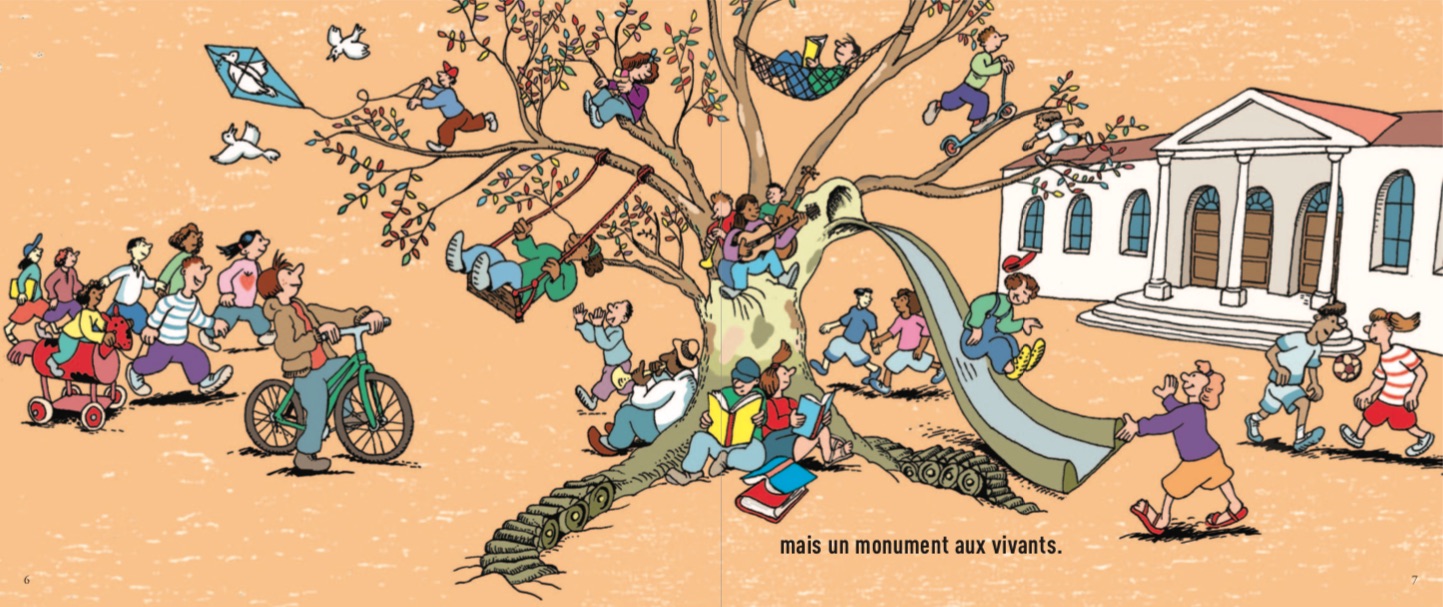 ADD BOOK TO MY SELECTION