Hérodote le hérisson, by Jean-Luc Buquet
Hérodote wonders what the animals living in the forest believe in. So he goes and asks the fox, the crest, the sheep and the wolf about it… A beautiful walk across the forest starts: meeting with others, their differences and oneself too.
The deep and bright monotypes created by Jean-Luc Buquet compose superb and stunning images.
52 pages hardcover picture book, 23 x 32.5 cm
Rights sold: English (USA)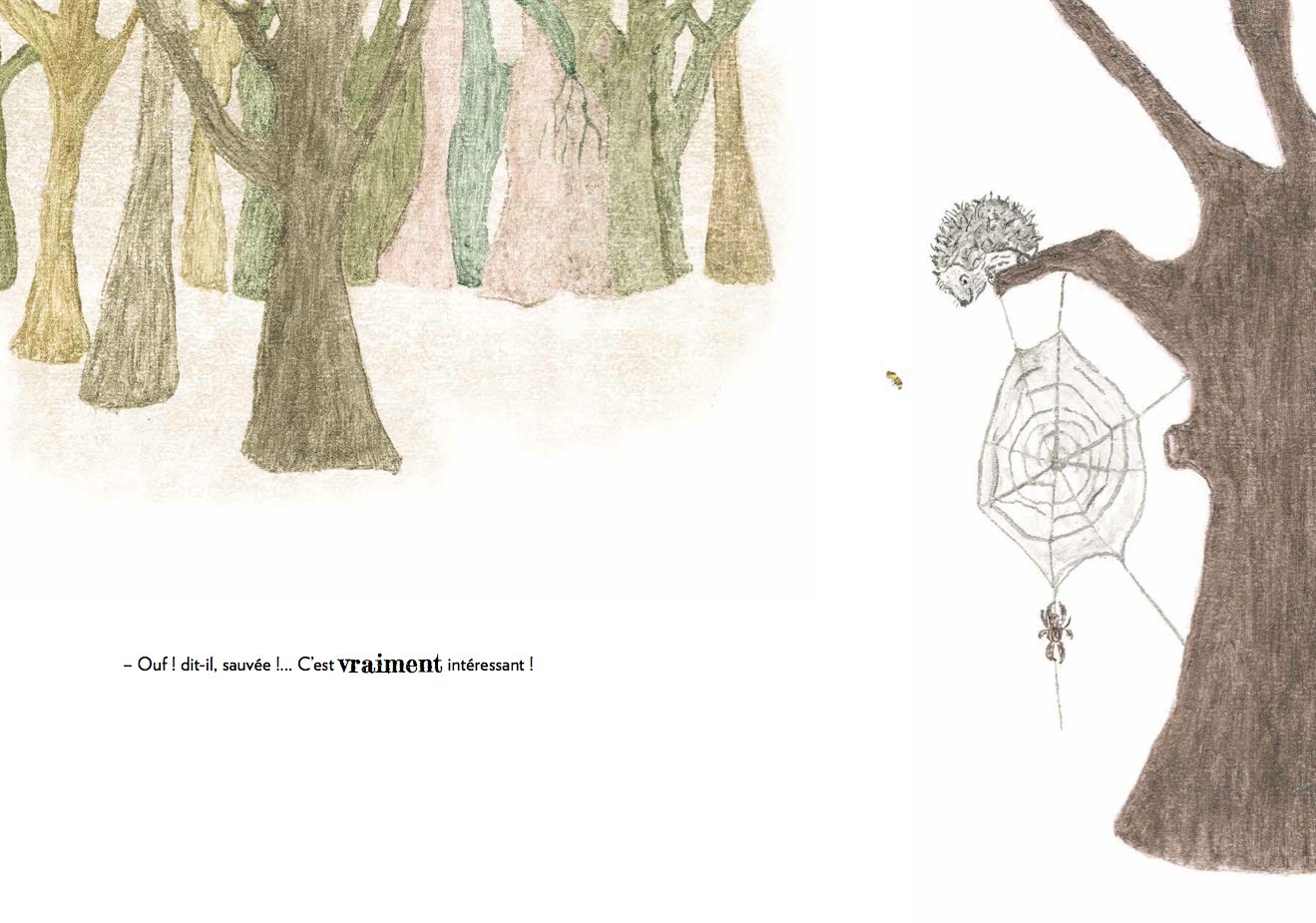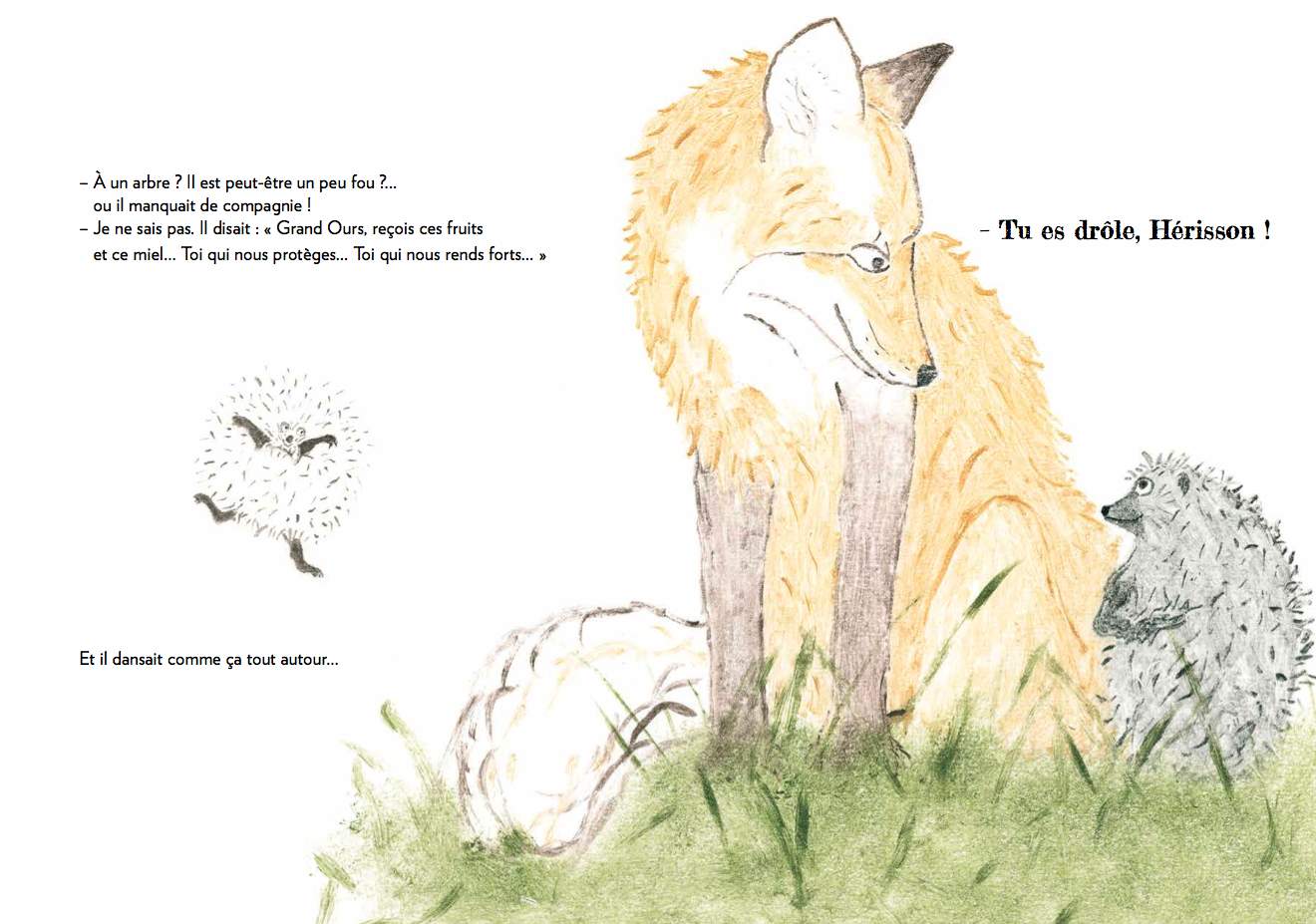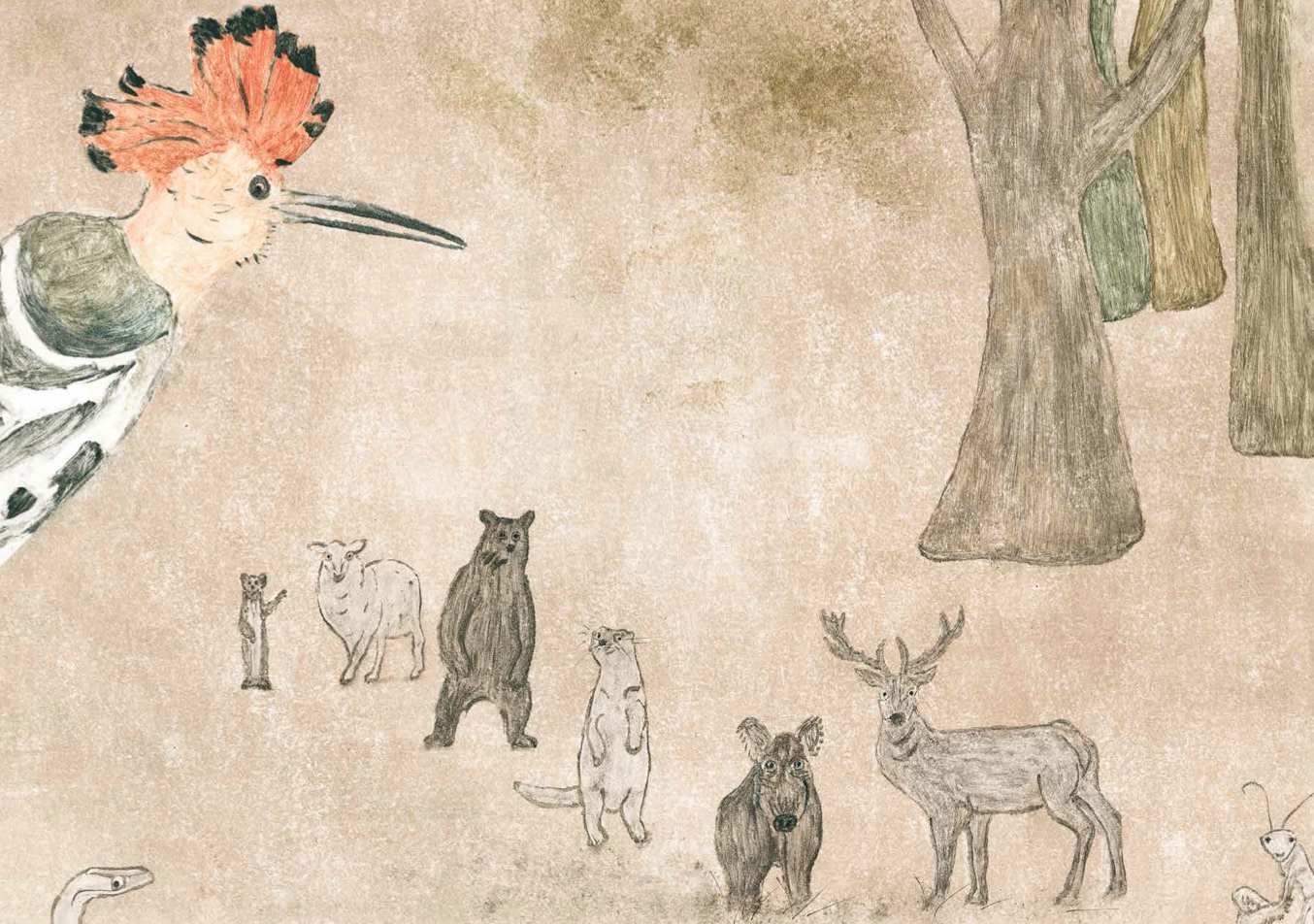 ADD BOOK TO MY SELECTION