Premier matin, by Fleur Oury
Today's the first day back at school after the holidays, and Little Bear doesn't want to get up − Little Bear's scared. What if he forgets his school bag? What if he gets into trouble? What if he falls out with all his friends? On the way to school, Big Bear reassures Little Bear as they walk through the leafy forest, home to many animals. At school he'll learn to paint, play and read, and how to become a big bear.
In this debut album, Fleur Oury explores a child's fears about starting school with sympathy and understanding. Her coloured pens bring Little Bear and Big Bear to life against a rich forest tapestry. A delightful book with powerful illustrations.
40 pages hardcover Picture book, 19.5 x 22 cm
Rights sold: Japanese, Simplified Chinese, Korean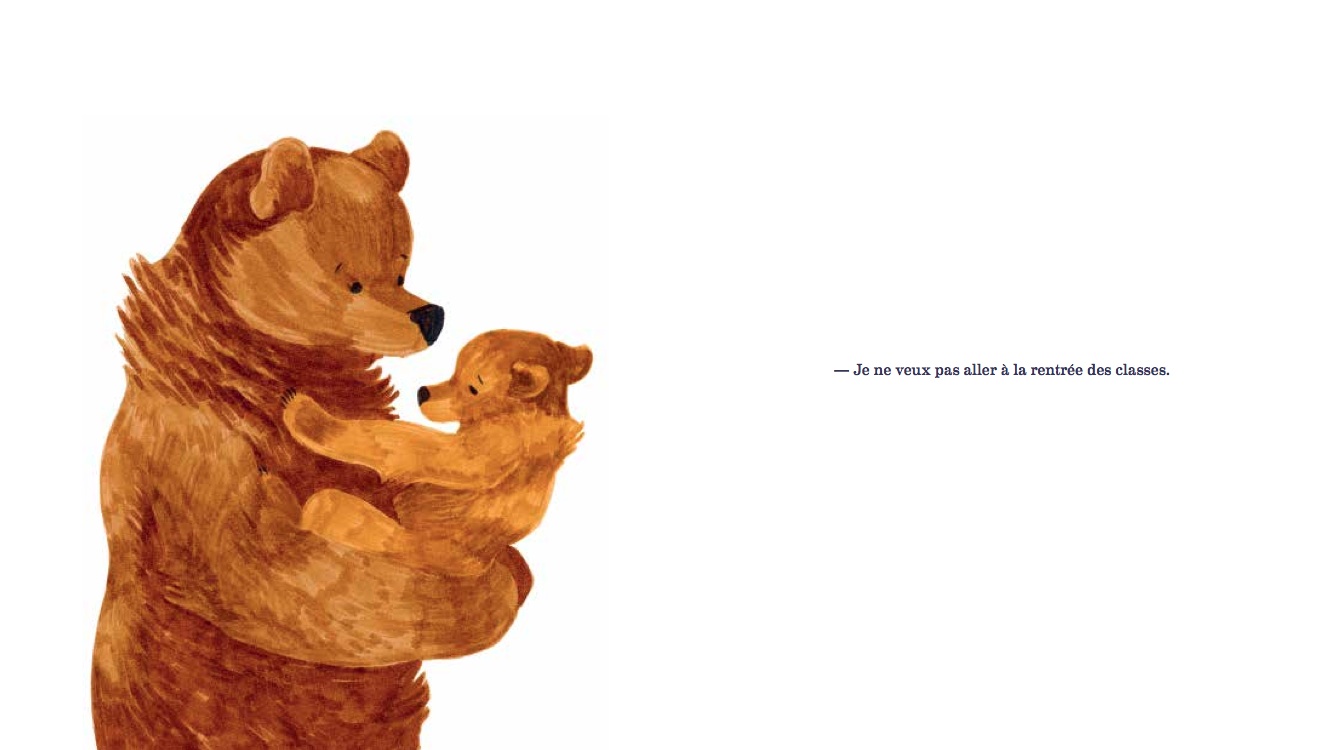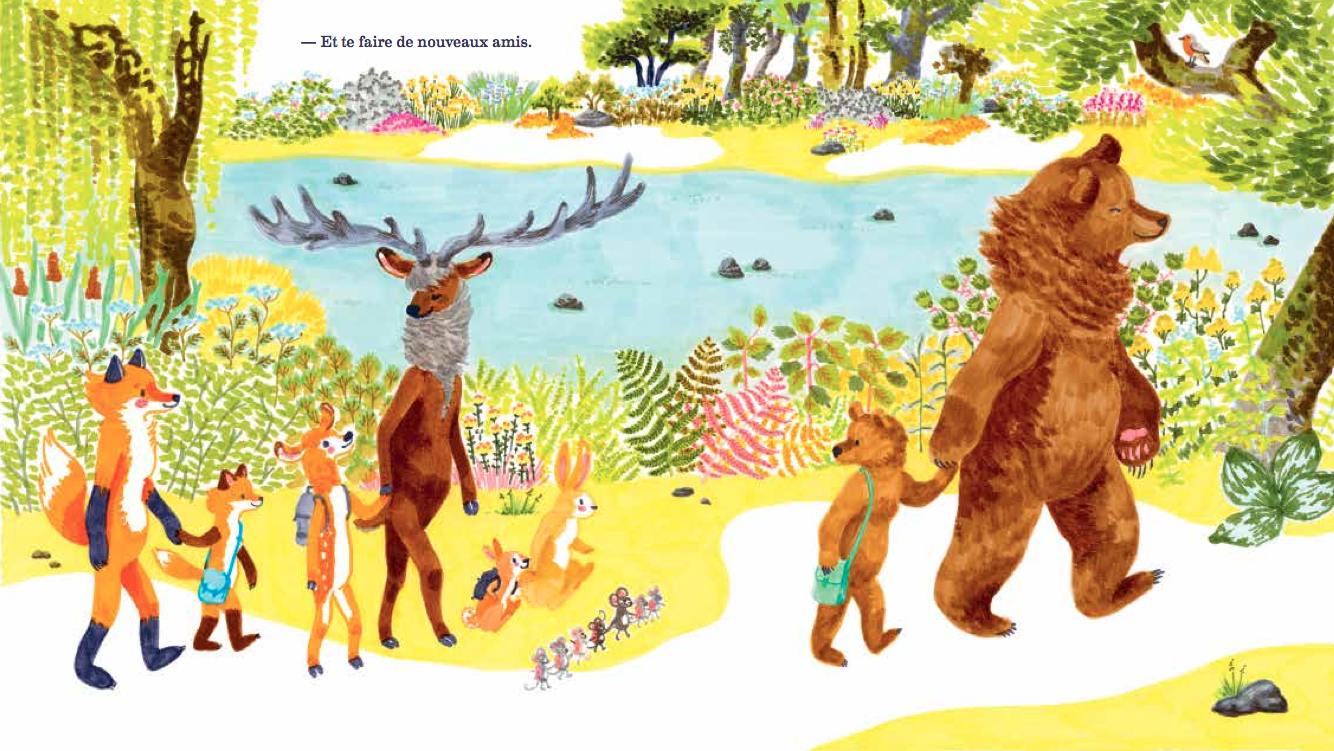 ADD BOOK TO MY SELECTION