This is a (rough) translation into English of an article published on the blog La mare aux mots, specialised in children's books.
"I feel like I still have in my hands the tools I used when I was a kid. It's quite pleasant for me to get lost for hours on my big paper boards. It's a great pleasure to pencil, to vary the colours, to put them on top of each other to get all the shades that you find in the landscape." Fleur Oury, interviewed by Mollat bookshop, Bordeaux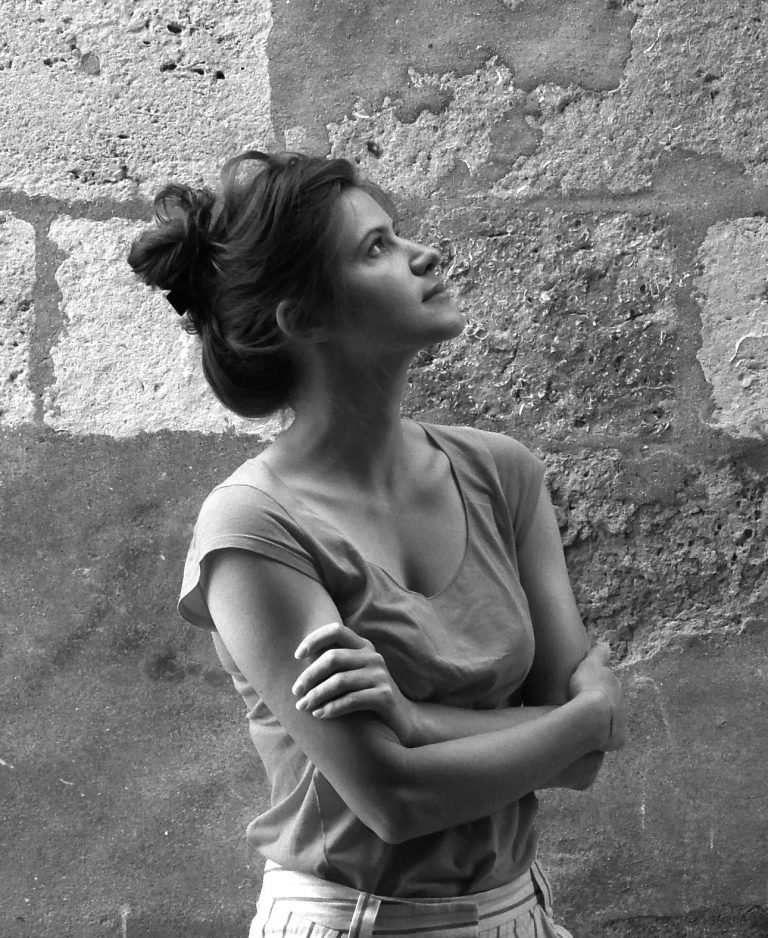 Some artists are recognisable at first glance, often because we have known their books for years. And then, some, like Fleur Oury, manage, in just a few publications, to impose their style and assert their talent.
After studying biology, Fleur Oury let her passion for drawing take over, and finally graduated from the Arts Décoratifs de Strasbourg. She then began a career as an author and illustrator, and has published four picture books to date. Coloured pencils and felt-tip pens are her favourite tools; nature and childhood are her favourite themes. With her pencils, she sublimates nature, making it the cocoon of childhood, all with a lot of poetry and softness.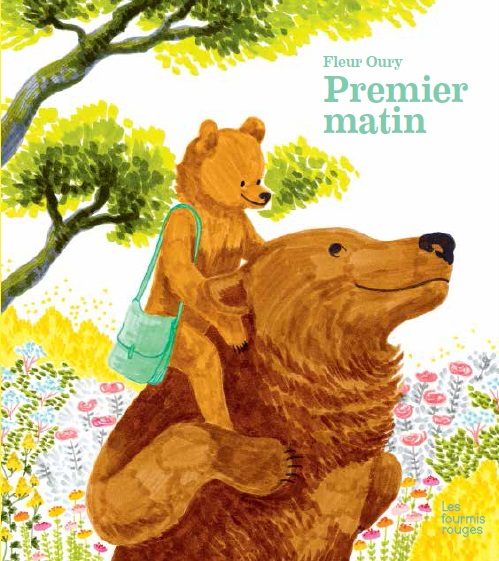 Premier matin is a picture book that has become a classic since its release in 2015. If the theme of the back-to-school season is one of the most popular among children's literature, few do it with so much subtlety in the evocation of this great moment that all children dread. First of all, it is important to note the setting in which the story takes place: a nature that is the opposite of hostile. It will play a great role in Little Bear's journey towards his first day at school. For it is along the way that Big Bear will be able to reassure him and show him all the positive aspects of this day: the river for playing, fishing and eating. The friends to play with, a whole fauna that also takes the way to school. So, foxes, badgers, deer, rabbits, mice, owls, etc. are gradually gathering alongside Little Bear, who is no longer afraid to be alone. From each page emanates the illustrator's characteristic benevolence and roundness, perfectly in keeping with her reassuring and positive message, once the first legitimate fears are over.
Taking the path of the "first morning" can be frightening, and this is normal. But with Fleur Oury, it becomes soft, reassuring, and even fun! This album is a must have in any library when discussing the subject of starting school with the little ones.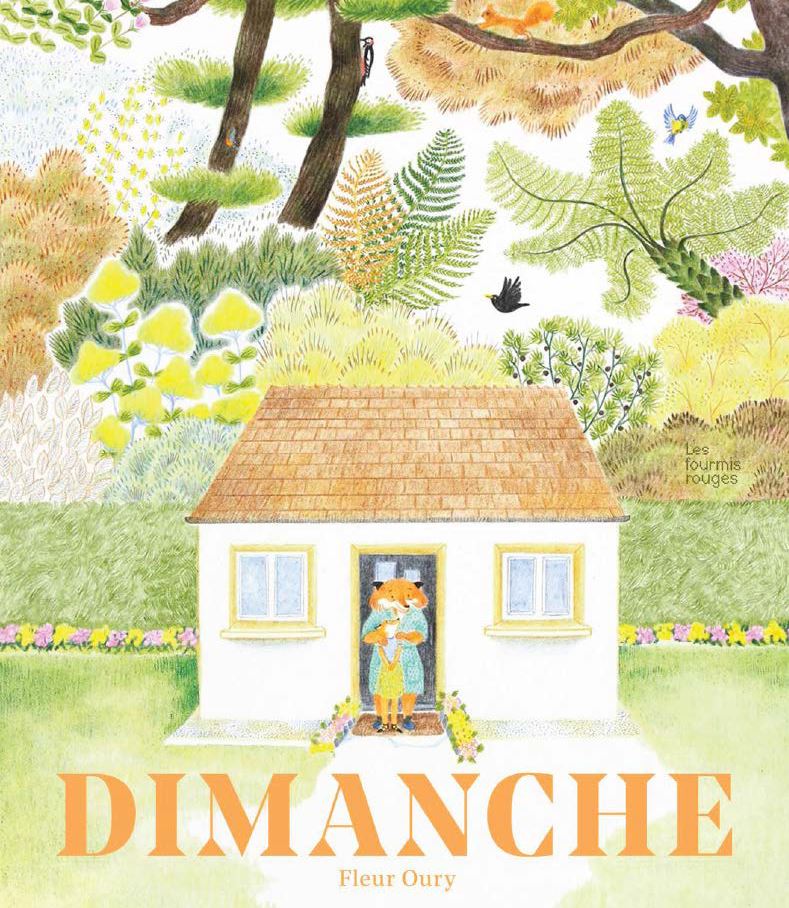 Dimanche is a subtle and delicate picture book. It's a touching story that frees itself from the monotony of everyday life thanks to an adventure where dreams, fantasy and children's joys are on the agenda. The little vixen will make an encounter which will change the turn of her day, but especially her vision of her grandmother. Because when she comes back to the other side of the garden, a detail should catch our eye: the little twigs in her hair and her outfit are identical to her grandmother's… So, this fantastic afternoon, dream or reality?
All the charm of this picture book lays in the details, and Fleur Oury excels at it. With the decoration of the grandmother's kitchen, her furniture, the dishes, the whole atmosphere of this "Sunday" has an old-fashioned charm, outdated, but which nevertheless avoids the "dusty". Then, when Clémentine "tips over" to the other side of the garden, the vegetation unfolds, luxuriant and colourful. We can think of Alice in Wonderland, of course. But it's when Clementine comes back to reality that the picture book touches the most, since it is there that the infinite tenderness that envelops these two generations, who perhaps share more than we think, will be revealed.