Tout en ordre, by Christoffer Ellegaard
Mister All-In-Order loves nothing more than order. His house is impeccably clean and his garden is flawless… What more could he possibly tidy up and clean?
A superb graphic work on gouache in vivid colors, which blends perfectly with the architectural and sleek lines of the beginning, and the lush and abundant forest at the end. Christoffer Ellegaard shows off a funny and intelligent picture book, to express the importance that a little mess and fantasy can have in a well-ordered life. It questions the link between Man and Nature, and makes the case that in striving too hard to control, direct and bend Nature, we end up destroying it. An ecological tale that encourages us to welcome a little mess in our life.
36 pages hardcover picture book, 17,4 x 24 cm
Rights sold: Complex Chinese, Simplified Chinese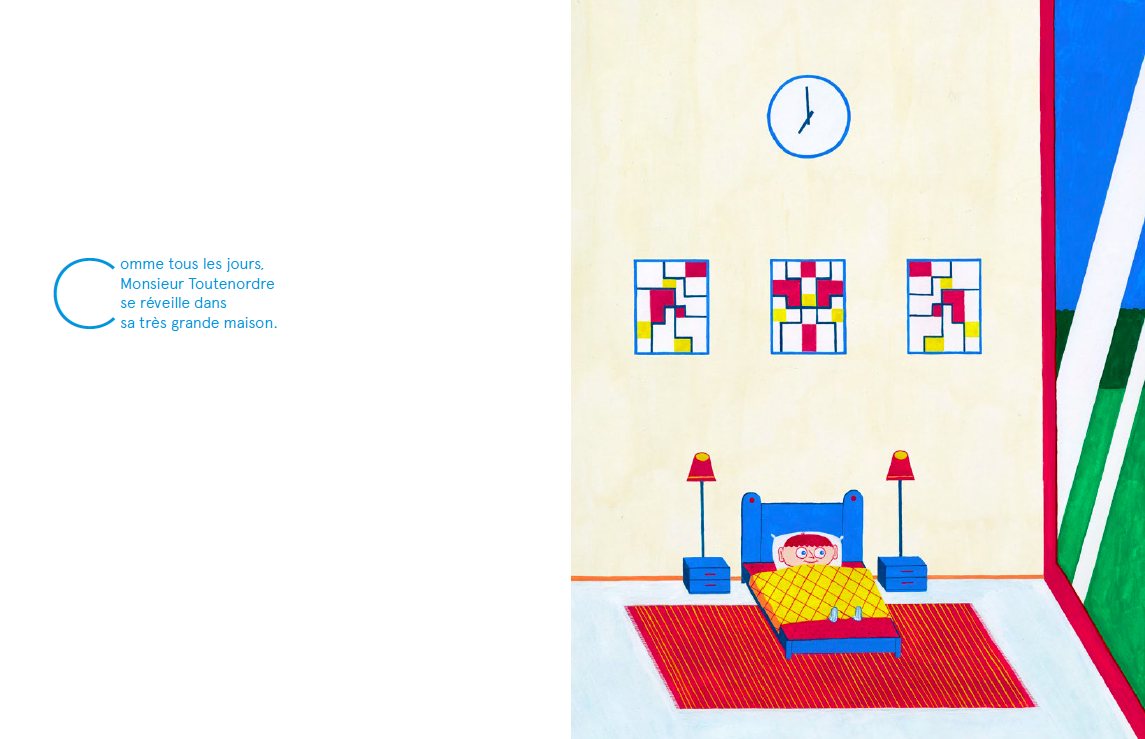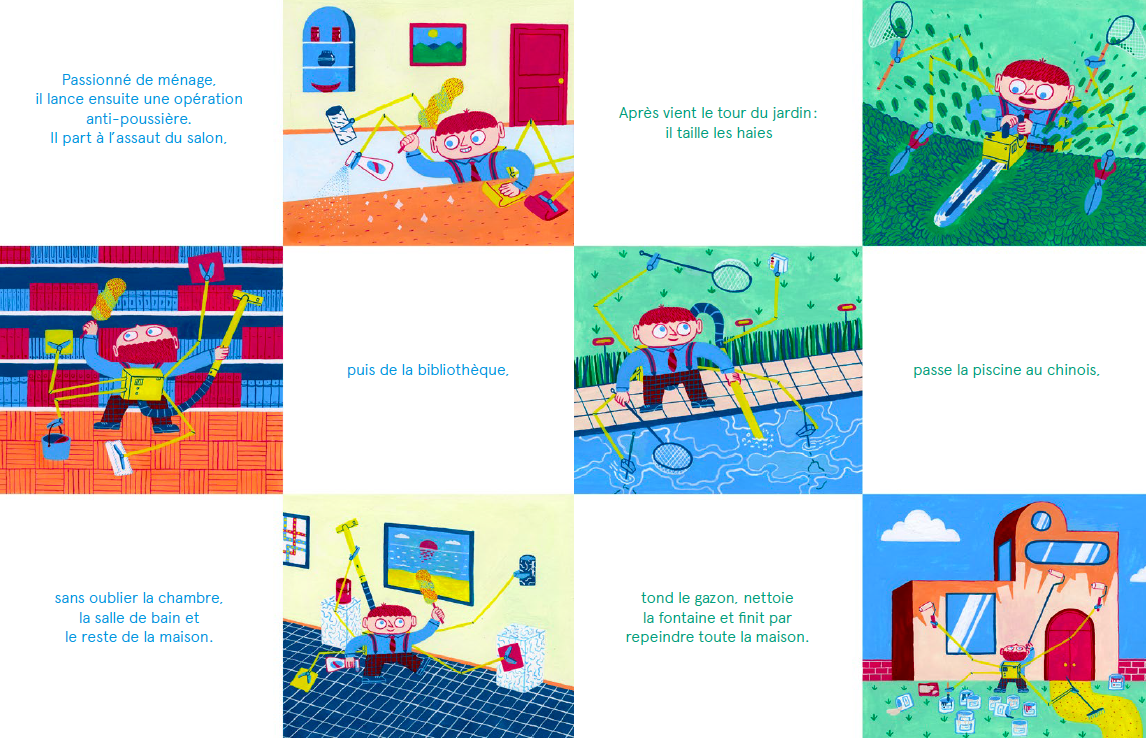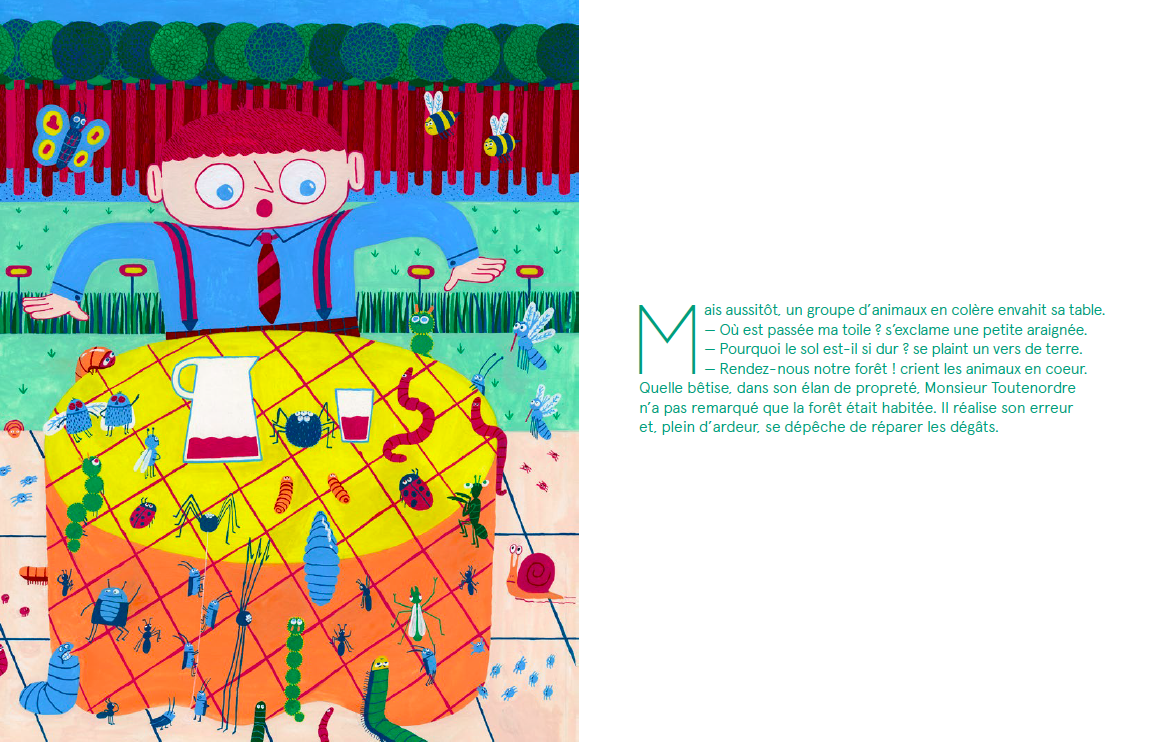 ADD BOOK TO MY SELECTION