J'écris en hiéroglyphes, by Evelyne Faivre-Martin and Daniel Soulié
Co-published with the Musée du Louvre, Writing in Hieroglyphs offers a captivating introduction to the writing system of ancient Egypt, one of the world's most complex and fascinating civilizations. Thanks to its clear framework for understanding the fundamentals of hieroglyphs, readers will be able to decrypt examples from the museum's Department of Egyptian Antiquities.
Complete with a glossary and activities to help children and adults understand hieroglyphs, Writing in Hieroglyphs is a singular exploration of an ancient language that was intricately intertwined with the history, philosophy, and mythology of ancient Egypt.
56 pages non-fiction hardcover book, 14 x 19 cm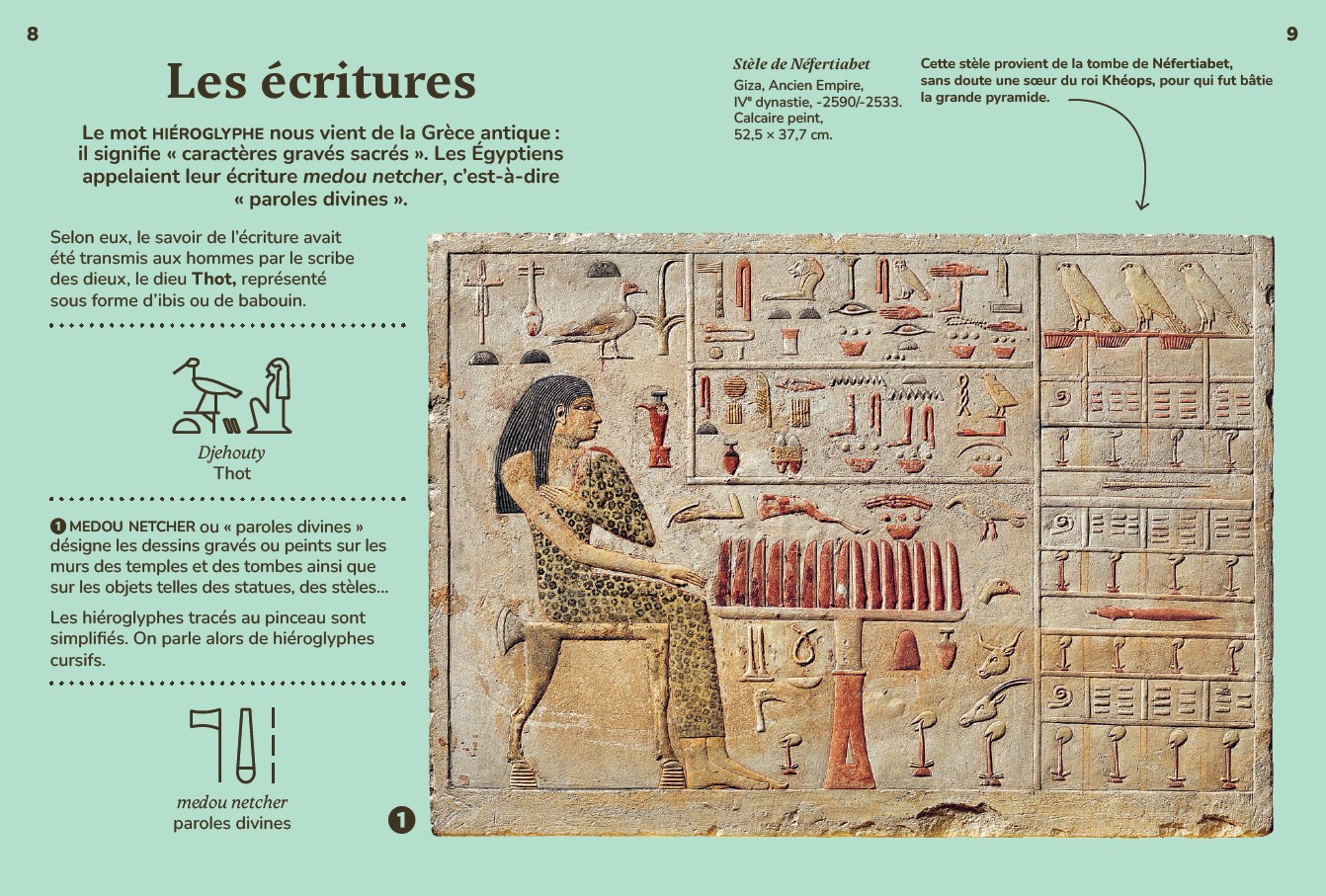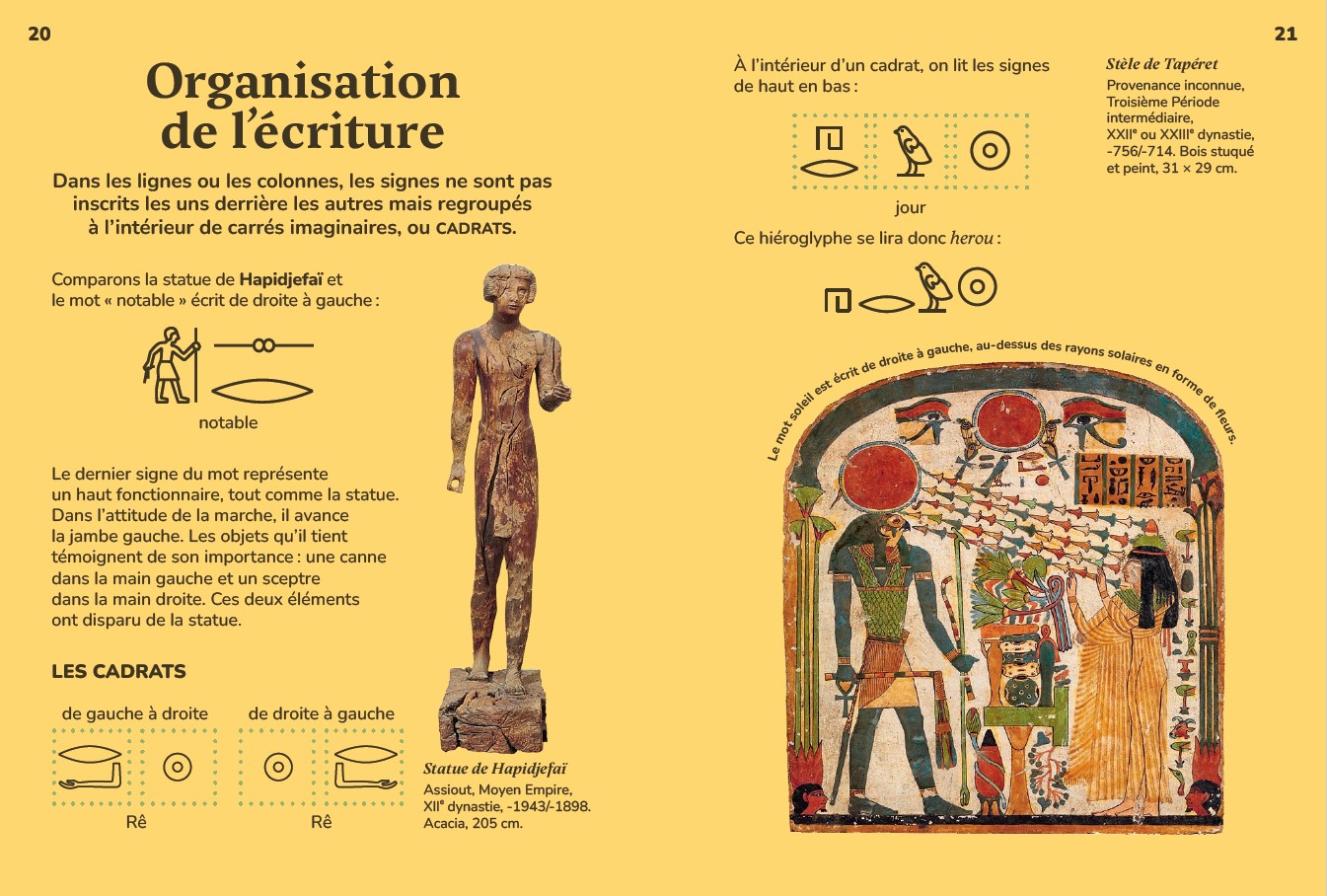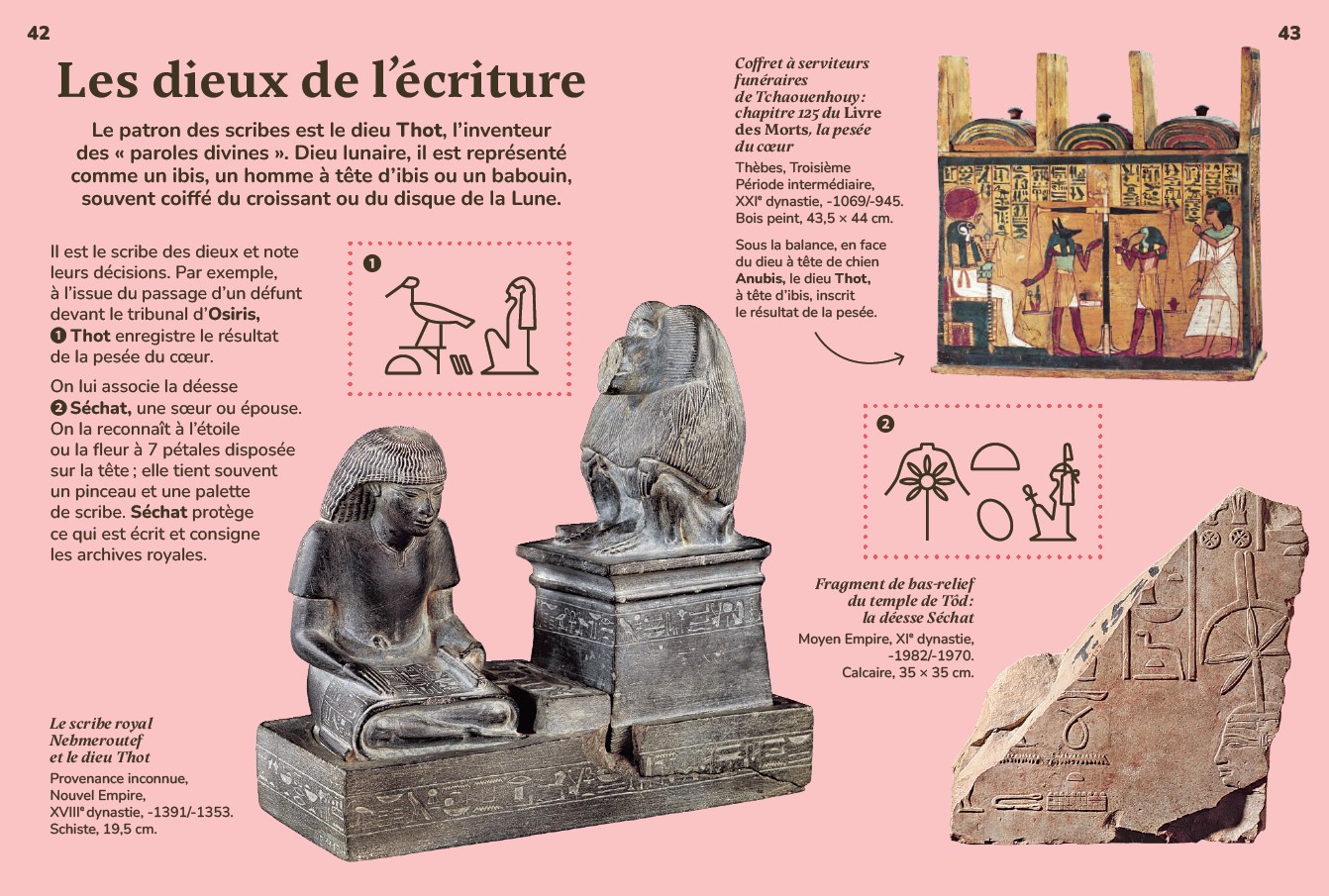 ADD BOOK TO MY SELECTION