Qui cache qui ? Bestiaire farceur, by Didier Lévy and Elis Wilk
Here is an offbeat bestiary, full of humour and fantasy, which shows us not the animal described but another, often related to it. Thus the cheetah in the text sulks to pose in front of the illustrator… but the gnu takes advantage of the absence of its predator to appear! The fox looks very clever, but he is above all… invisible and very flattened because a bear (who we see) has sat on him (who we don't see !). We thus gradually move towards a funny animal: a child who likes to play… like a real little monkey!
A witty picture book that children will love to continue in their own way!
Hardcover picture book, 19 x 25 cm, 36 pages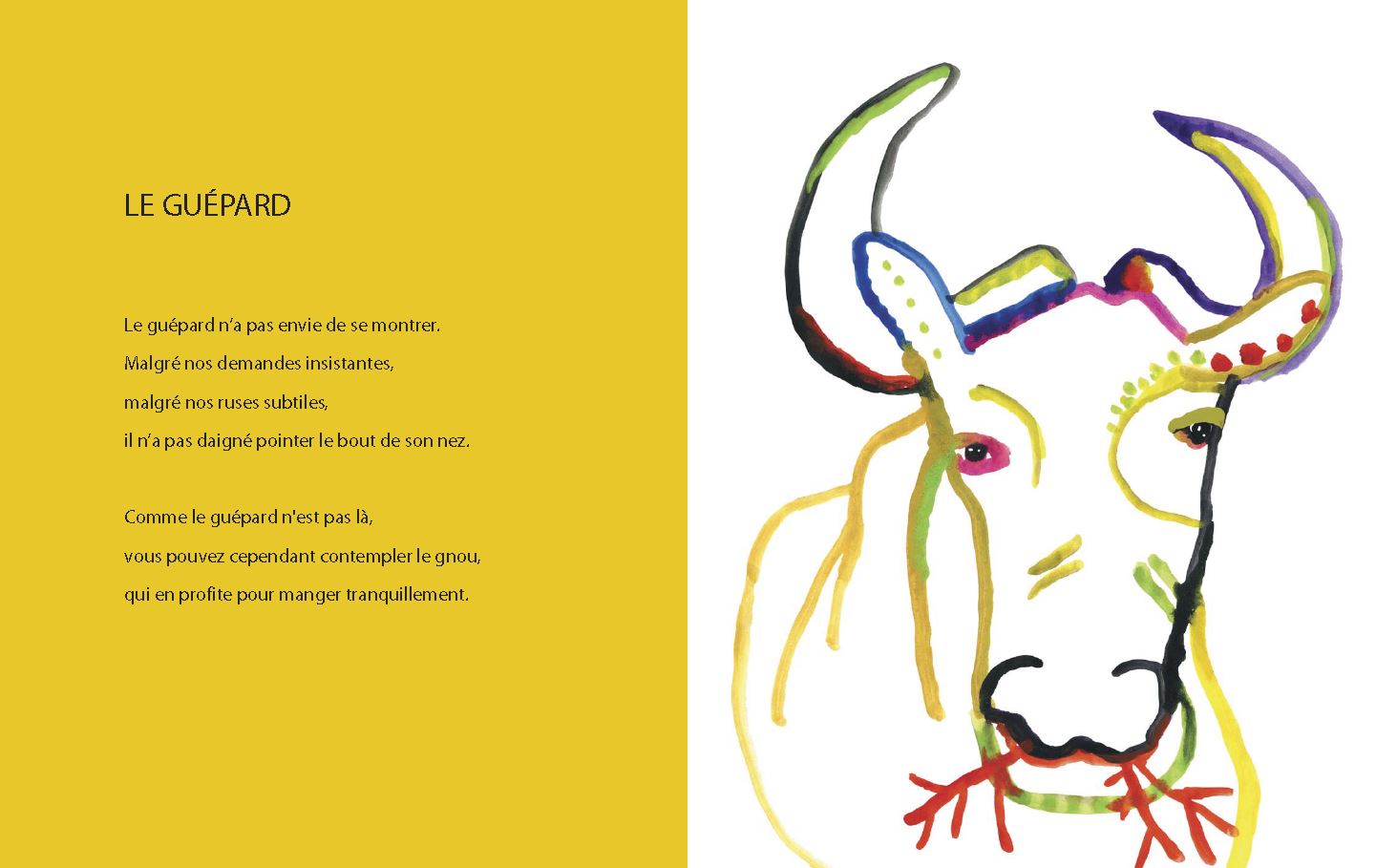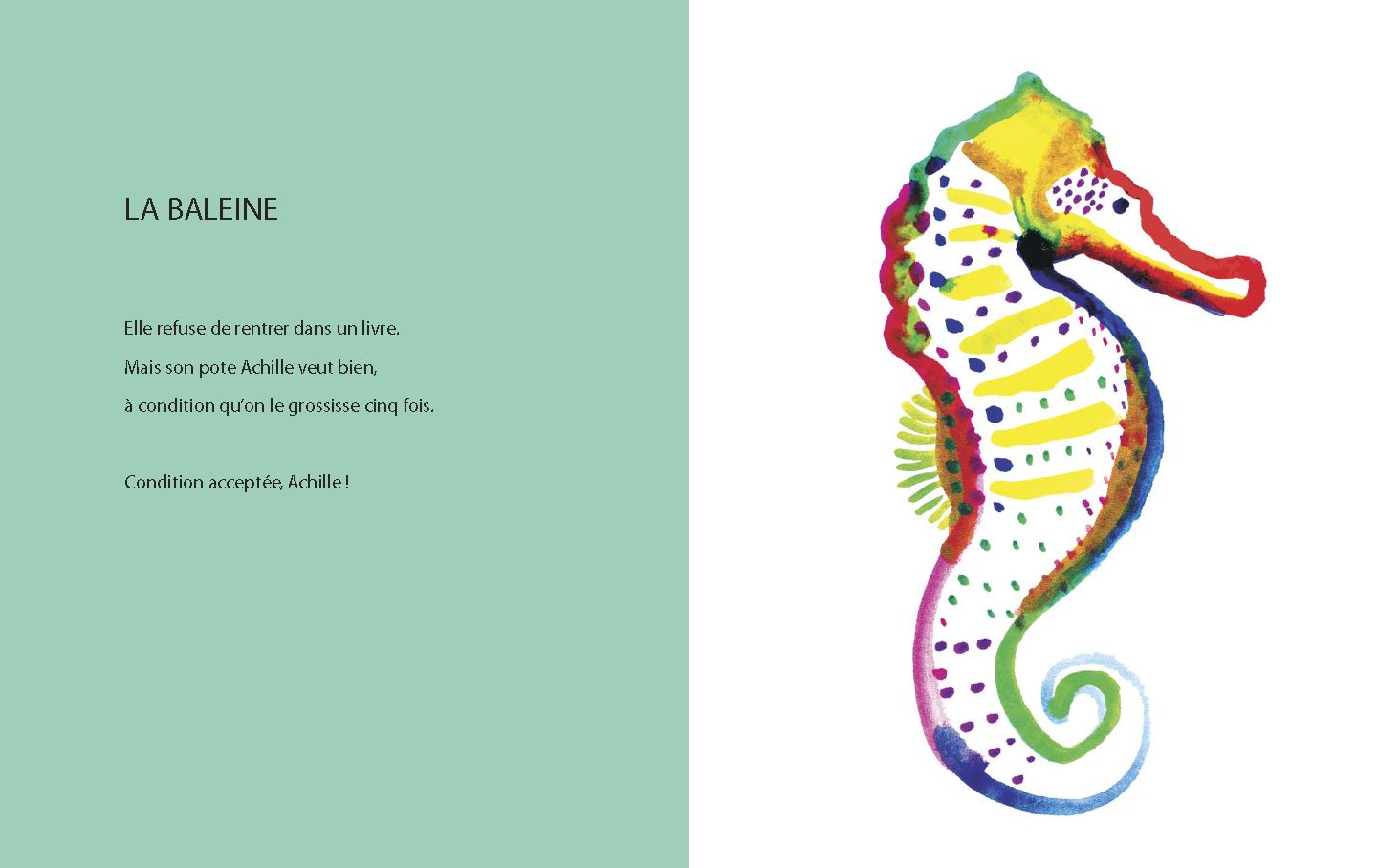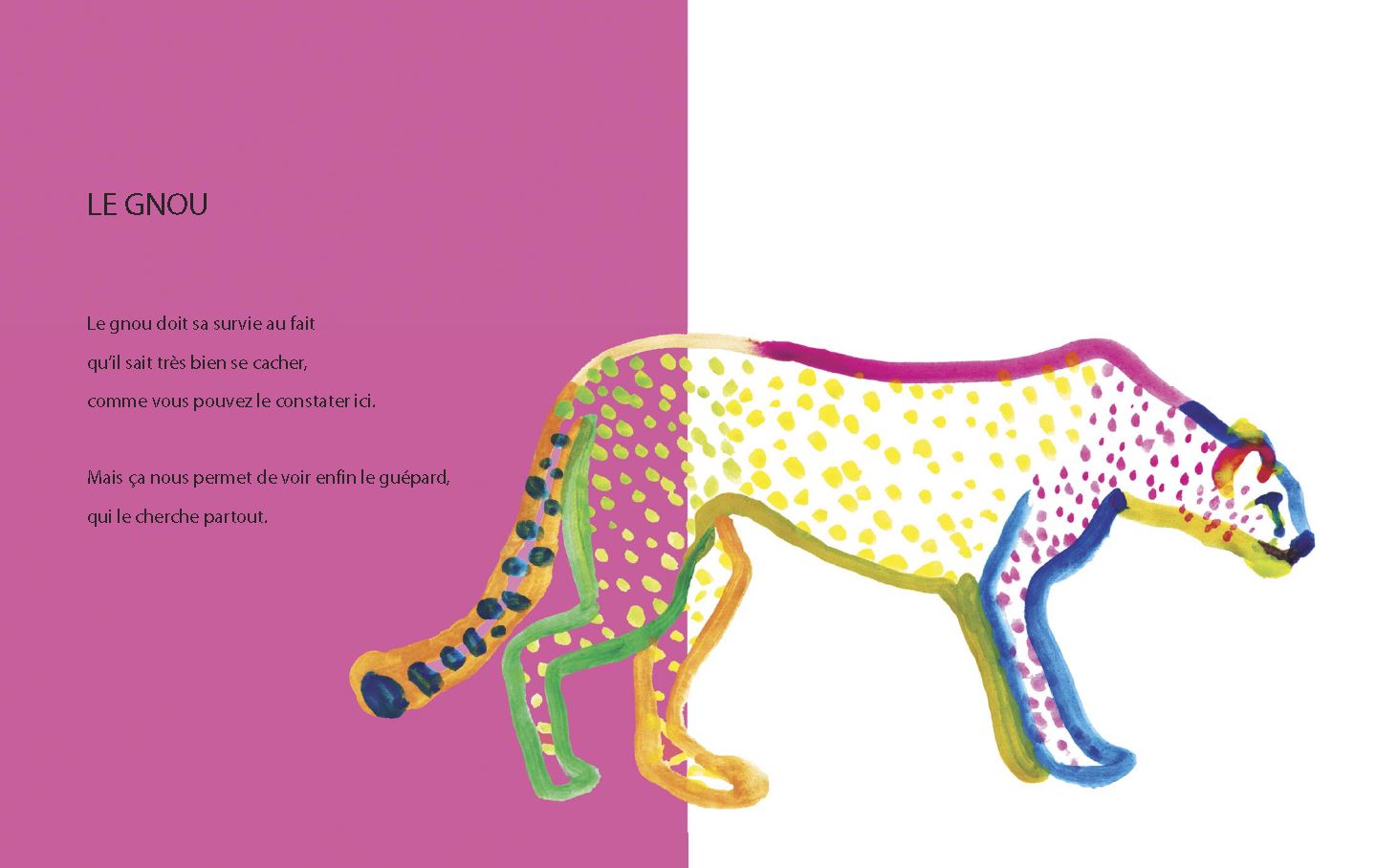 ADD BOOK TO MY SELECTION