Téquitoi, by Blandine Aubin & Emilie Vanvolsem
The ultimate educational series about the daily lives of animals.
Children often watch animals and wonder whether they play, eat, sleep and wash like them. Sam the salamander discovers all the answers as she goes in search of creatures great and small. The inquisitive explorer bombards each animal she encounters with countless questions: Who are you? Where do you live? What do you eat? Where do you sleep?
Sam's amusing adventures are jam-packed with fun facts, each of them checked by top nature journalists.
8 titles available: The Field Mouse, The Bat, The Owl, The Bear, The Frog, The Marmot, The Great Tit, The Ladybird
180 x 180mm, 32 pages, Softcover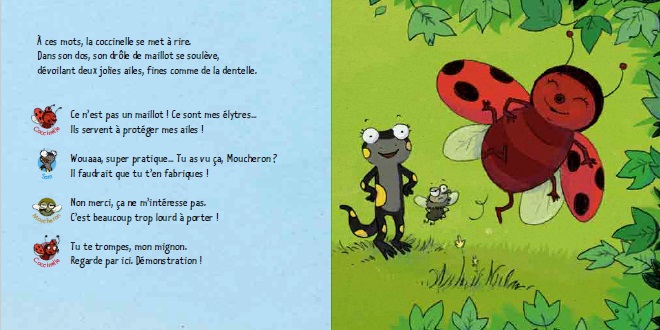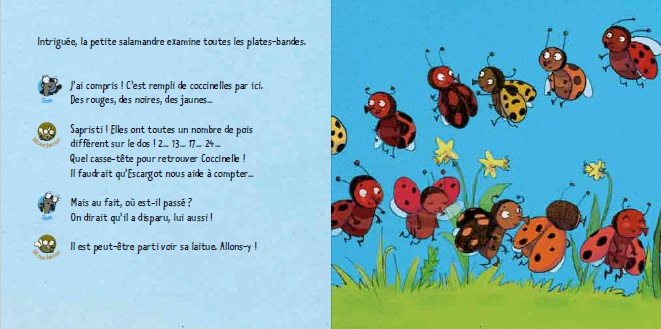 ADD BOOK TO MY SELECTION