Et pendant ce temps paissent les bisons, by Mickaël El Fathi
While the Bison Graze takes readers on a breathtaking journey into life on the steppe and the world of cave painting alongside Sahâna, a young teenager who depicts indigenous animals on the walls of the cave in which she lives. When Sahâna and her tribe find themselves drawn into a battle between a troop of bison and a group of savage predators lurking nearby, human and animal herds join forces in a powerful demonstration of courage and determination.
Author and illustrator Mickaël El Fathi's luminous palette, velvety textures, and stunning details resonate in perfect harmony with his understated prose, resulting in a larger-than-life tale that leaves readers wondering where the limit between reality and imagination lies.
Hardcover picture book, 24.3 x 32.5 cm, 48 pages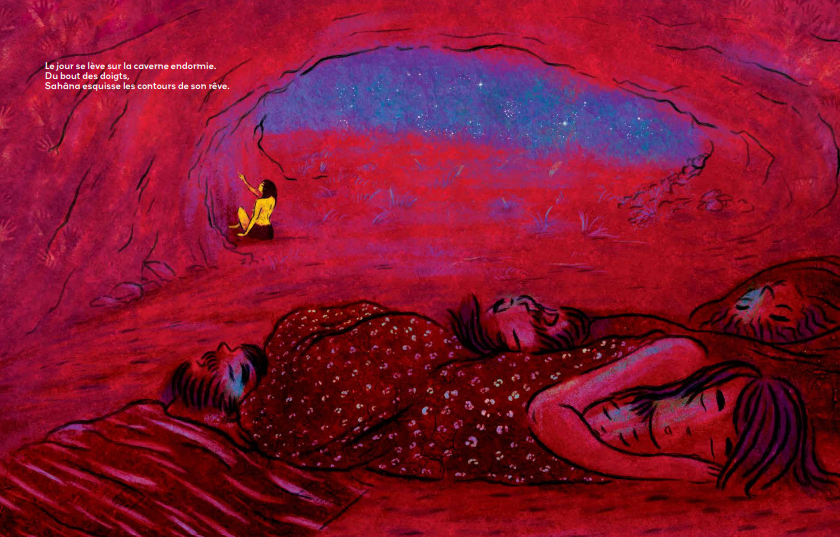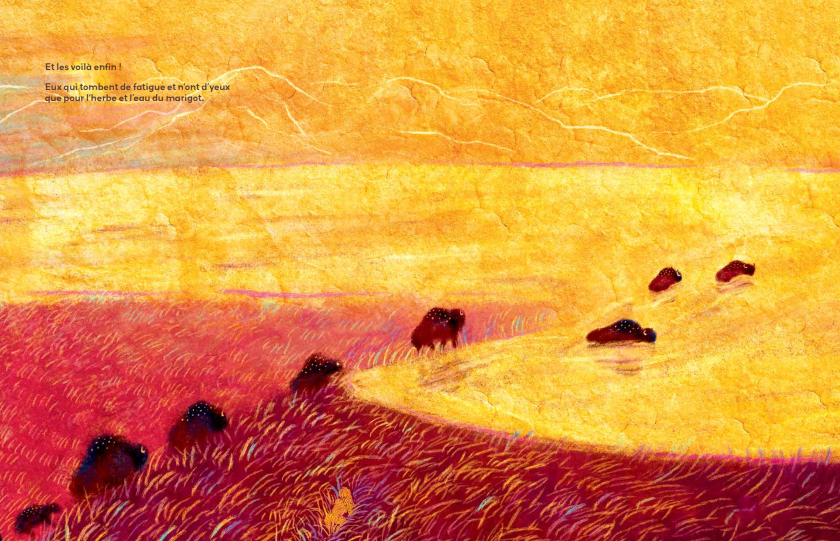 ADD BOOK TO MY SELECTION