Collection "Bienvenue", by Assimil
Following the trip of one or two teenagers, each book in this series takes the reader on a journey to discover a country; its landscapes, its monuments, its customs and traditions, its gastronomy…
Illustrated in a travel diary style, these books provide fascinating details of daily life and allow the reader to discover a language and a culture in a very lively way.
Hardcover non-fiction books, 20.5 x 24 cm, 80 pages
Four titles available: Welcome to Canada!, Welcome to Australia!, Welcome to Korea!, Welcome to Japan! – and other titles to come.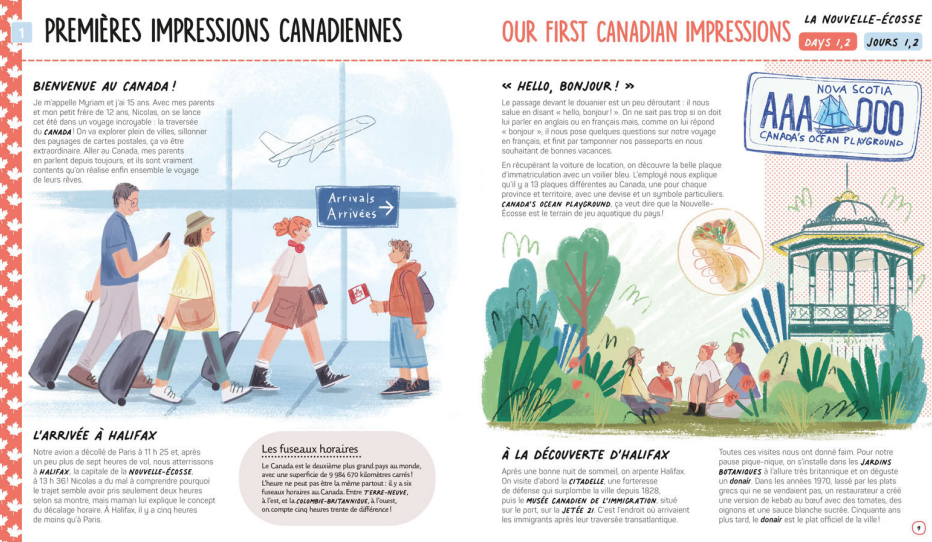 Extract from Welcome to Canada! by Kenza Zaoui, illustrated by Marie-Joëlle Fournier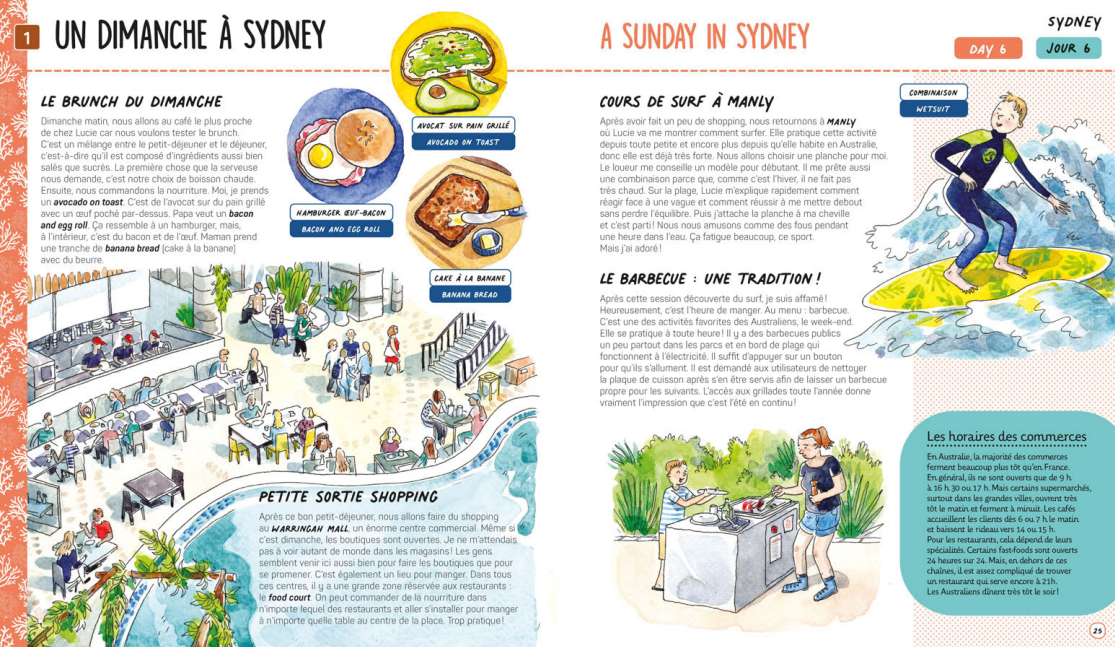 Extract from Welcome to Australia! by Jenny V. Coville, illustrated by Elice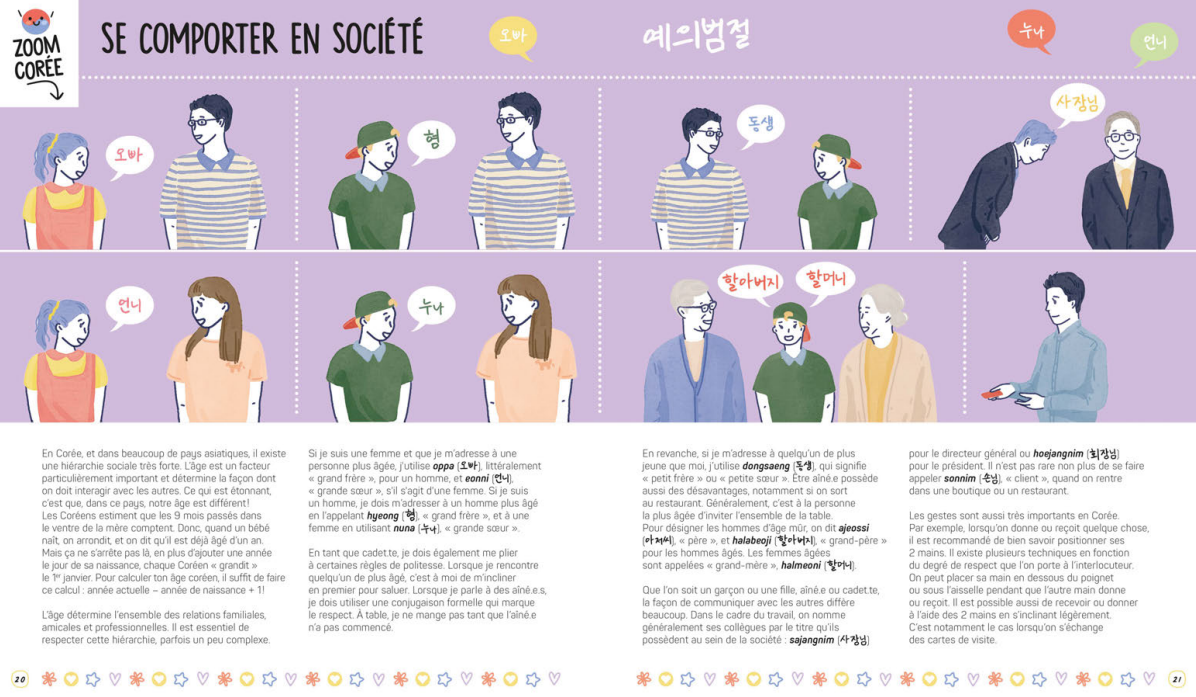 Extract from Welcome to Korea! by Manon Prud'homme, illustrated by Ongda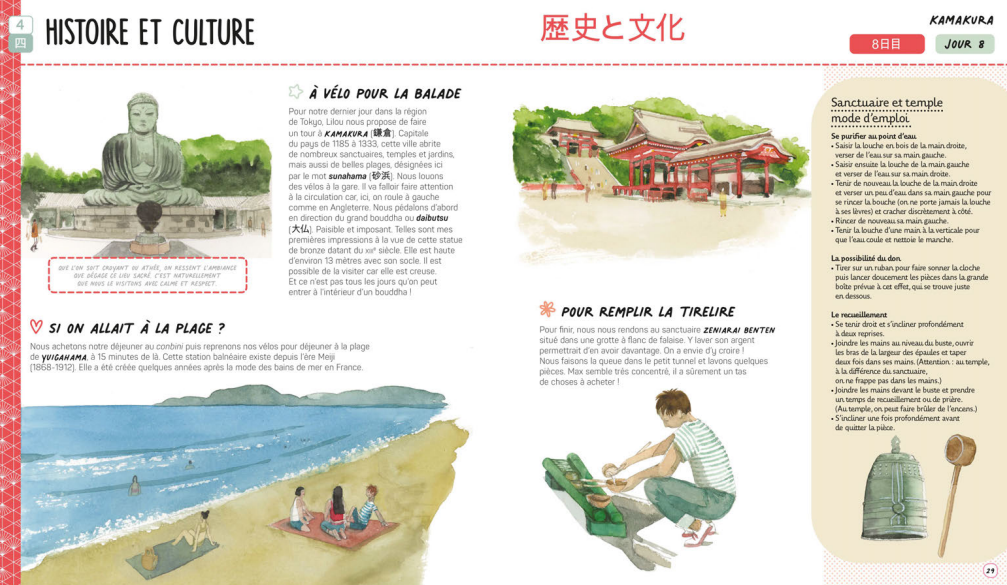 Extract from Welcome to Japan! by Misato Raillard, illustrated by Carola Zerbone
ADD BOOK TO MY SELECTION