La Fiesta, by Sesyle Joslin and John Alcorn
After La Petite Famille, Sesyle Joslin and John Alcorn continue their introduction to foreign languages
to their young readers with this bilingual book released in 1967. This new handbook plays with words and situations and can change its simple sentences into fully-fledged playlets once repeated and reunited.
The book consists of four stories — ) the party; the traveler; the village; bedtime — all of which have a surprising ending and comes with a bilingual glossary with the vocabulary used throughout each of them.
John Alcorn's colourful illustrations come in perfect harmony with these stories. This new edition will allow young readers to refine their reading skills and introduce them to learning Spanish while having fun.
Hardcover picture book, 48 pages, 17 x 25.4 cm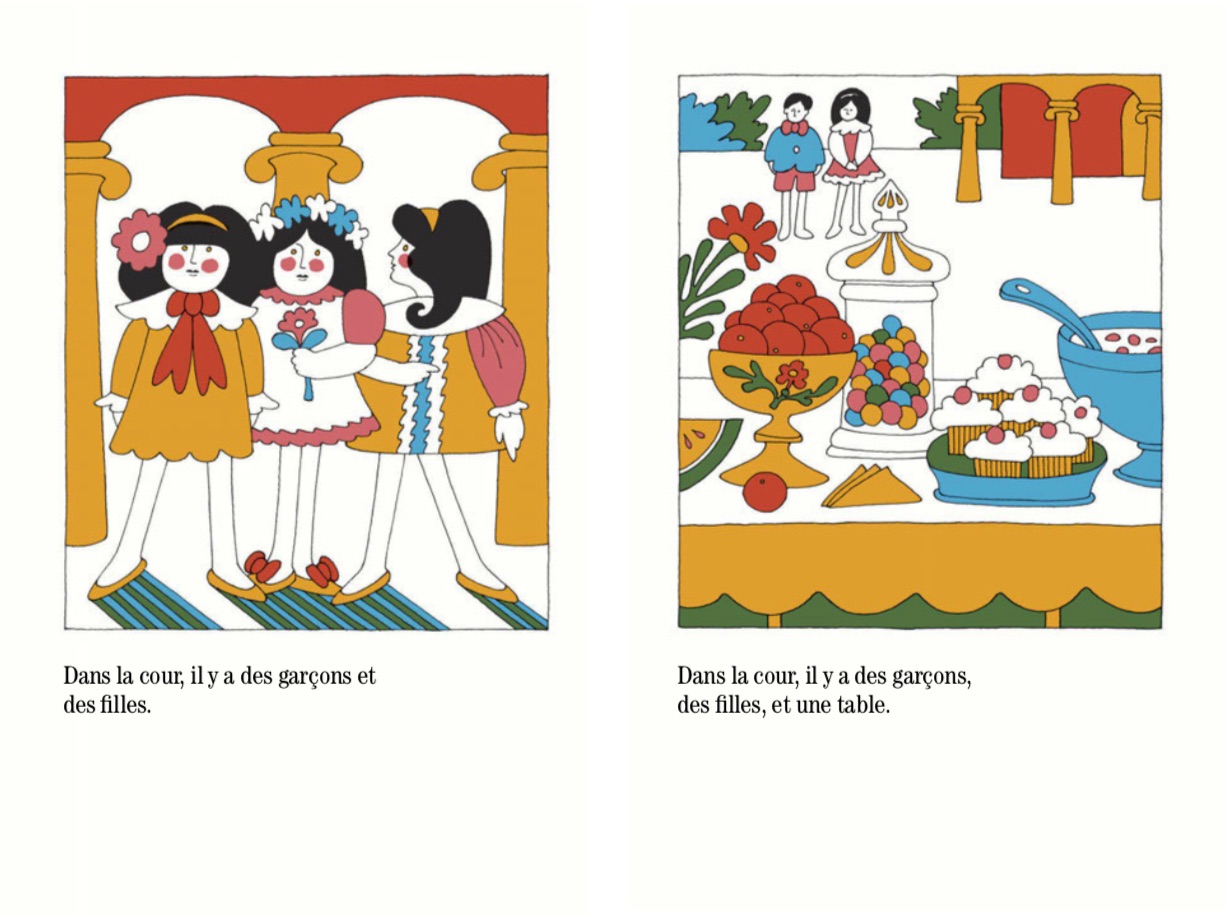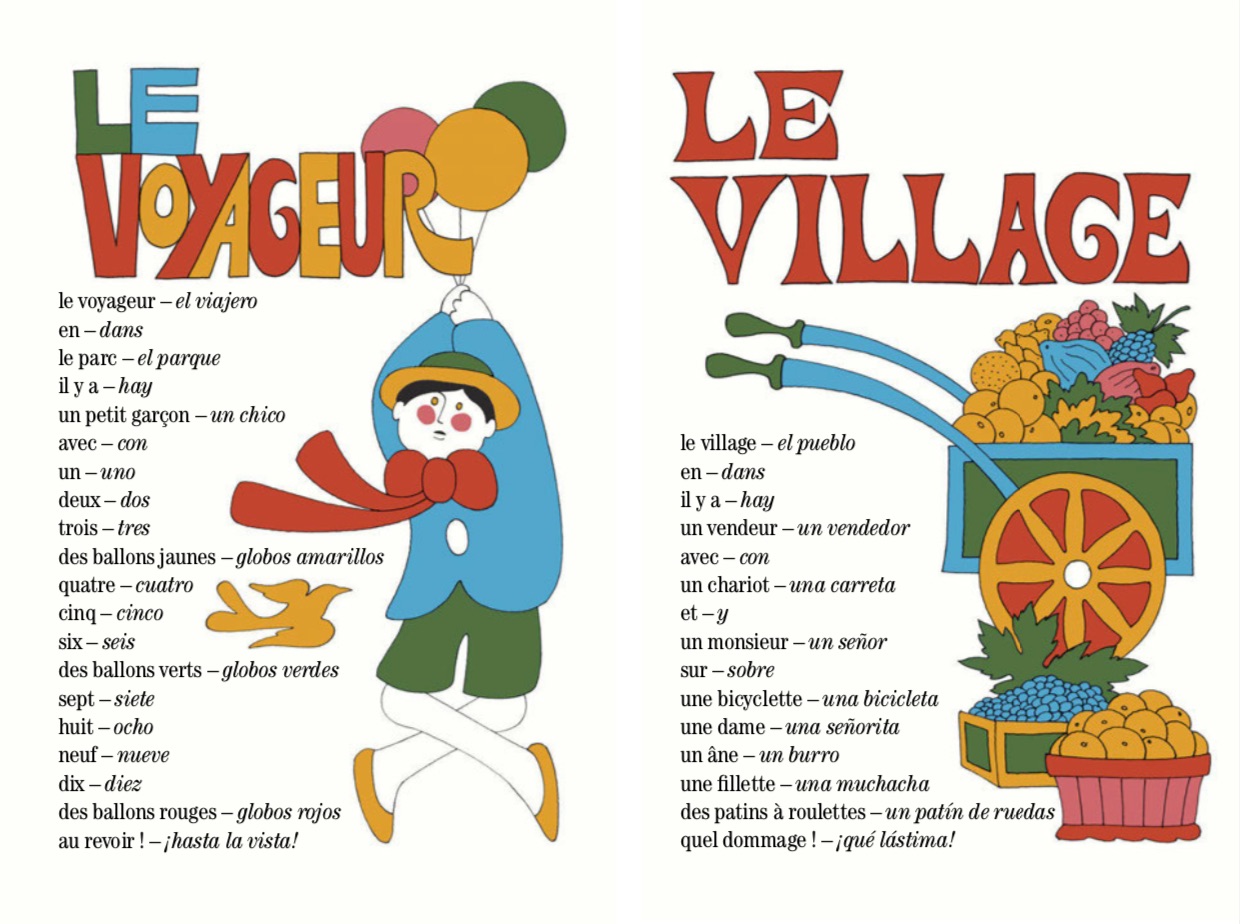 ADD BOOK TO MY SELECTION