Le géant du pays des glaces, by Laurence Fugier and Julia Chausson
A reindeer herder and his family settle near Lake Vuolvojavri, unaware that a cruel and stupid ogre lives on the other shore. When the ogre wants to marry the herder's daughter, her father plays a clever trick on him, dressing up a pine log as the bride. A tale and information on the Sami people.
A title in the series Papagayo, the little library of tales from around the world, which includes an illustrated 10-page educational section.
14 x 22 cm, 48 pages
Rights sold: Simplified Chinese, Turkish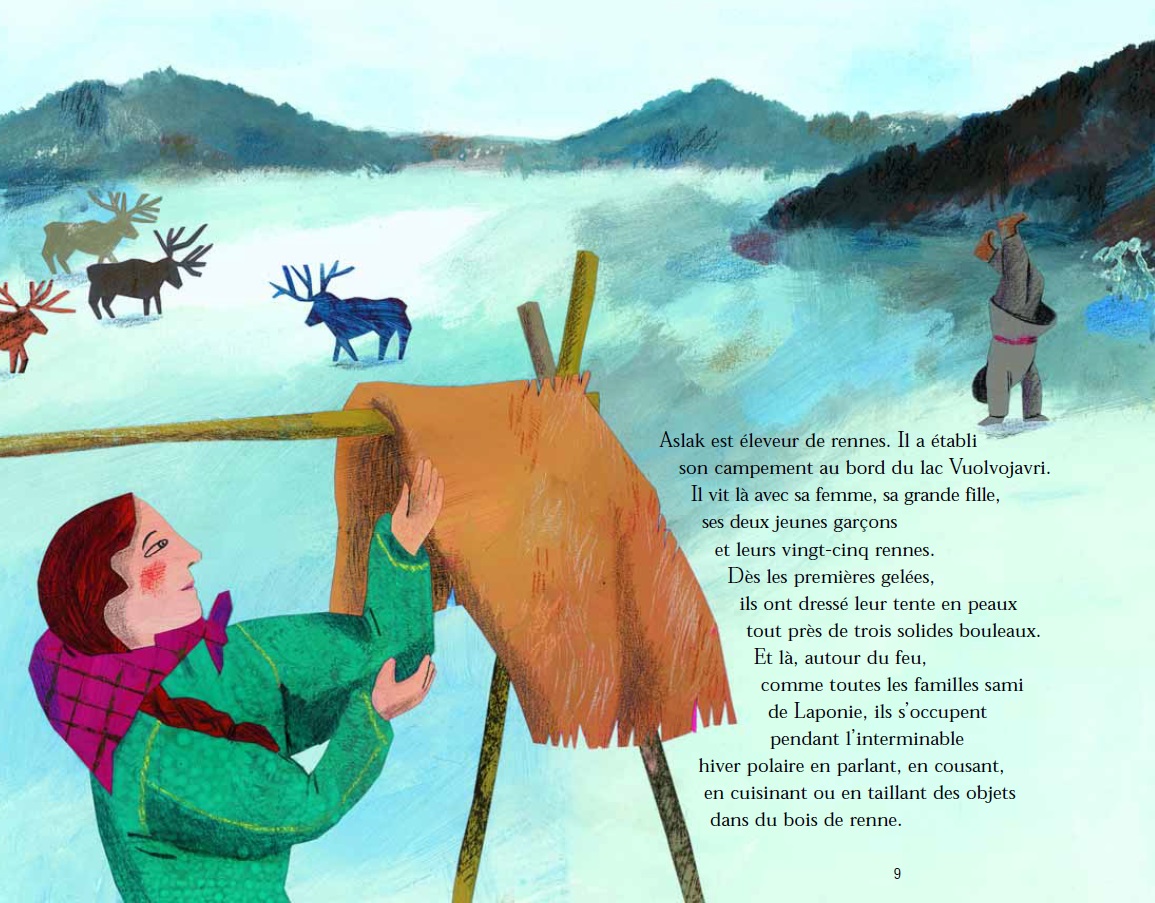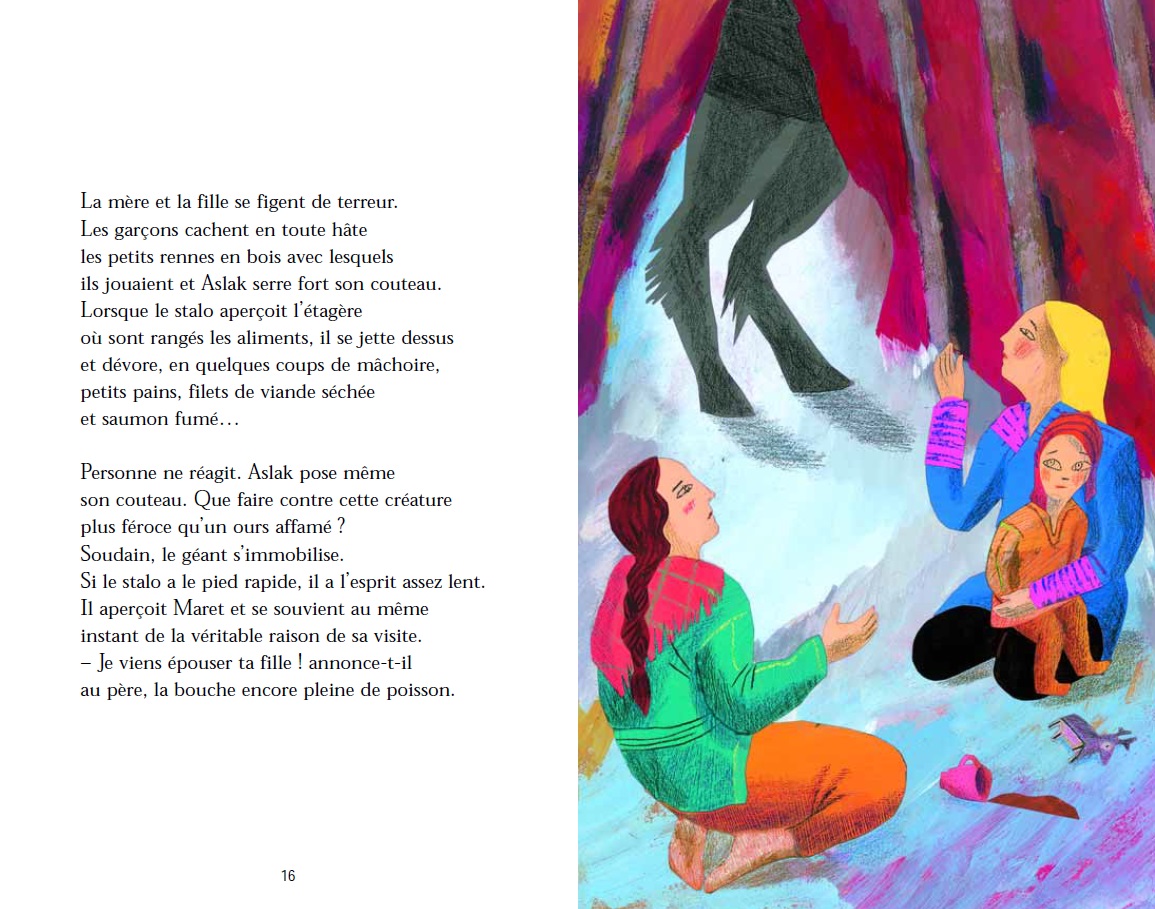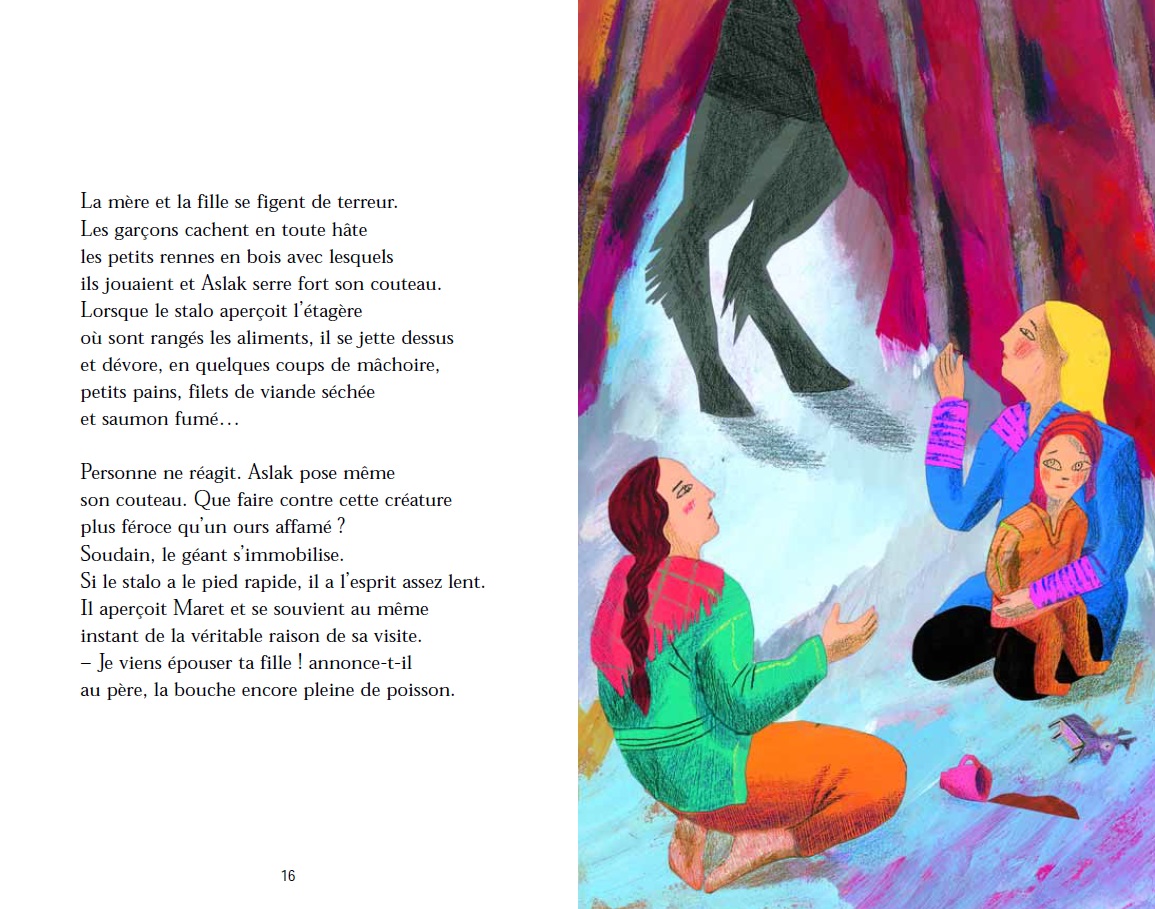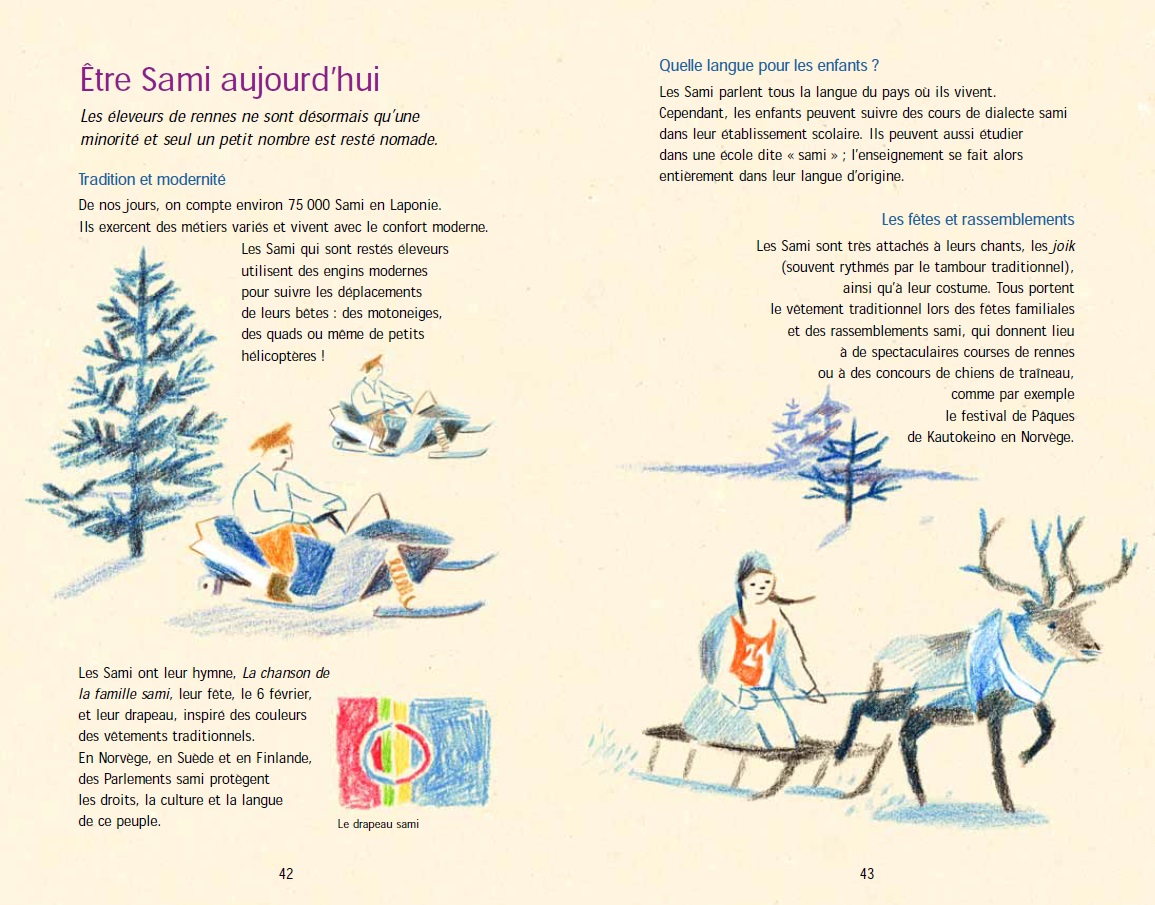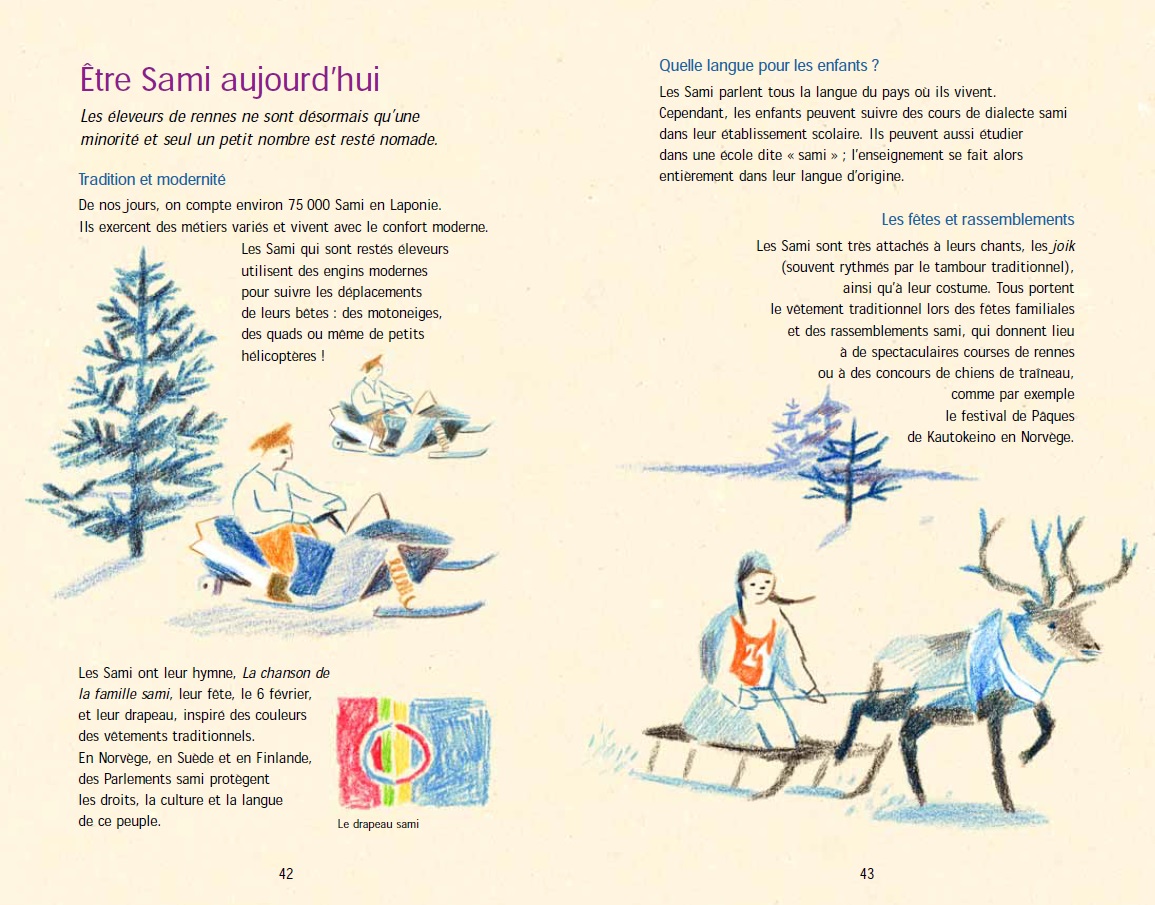 ADD BOOK TO MY SELECTION