L'Opéra volant, by Carl Norac & illustrated by Vanessa Hié
The moving story of a little girl and her bird friends who try and convince everyone they meet that art and poetry are necessary.
A dreamer, a player, and a dancer, Birdy the bird is a born artist. For better or worse! One stormy day, he rescues Lena, a little girl he wants to take back to her family. On his way to Lena's town, he meets other birds, which happen to be musicians. But when they want to play at Lena's town doors, the inhabitants chase them away. In this sordid place, guarded by black birds, troubadours' are not welcome…
Never mind! Birdy carries on his crazy project: setting up a company of bird artists, and putting on an opera together. They build a flying caravan, all made of braided plants, and their tour around the world begins!
Hardcover picture book, 48 pages, 28.5 x 35.5 cm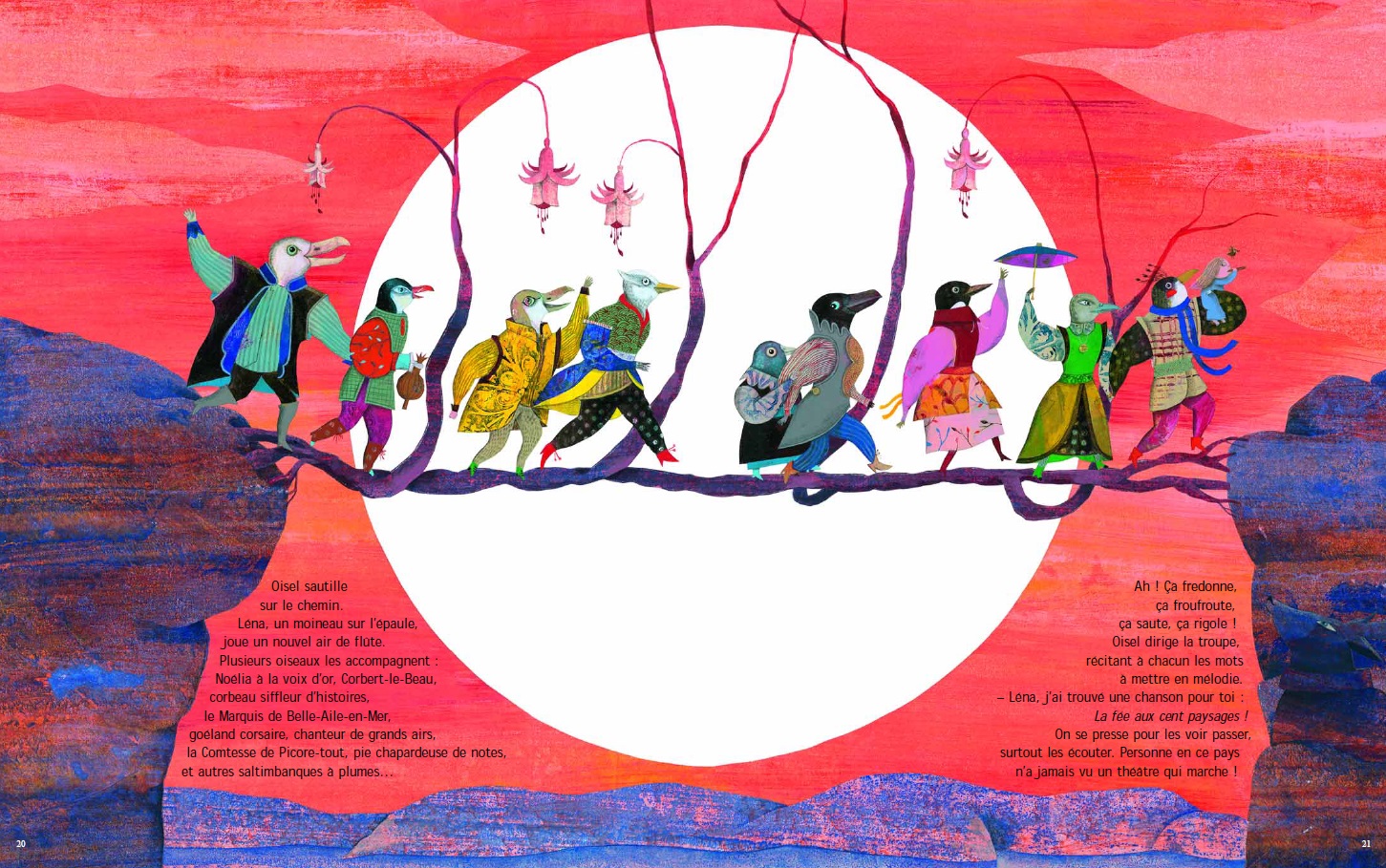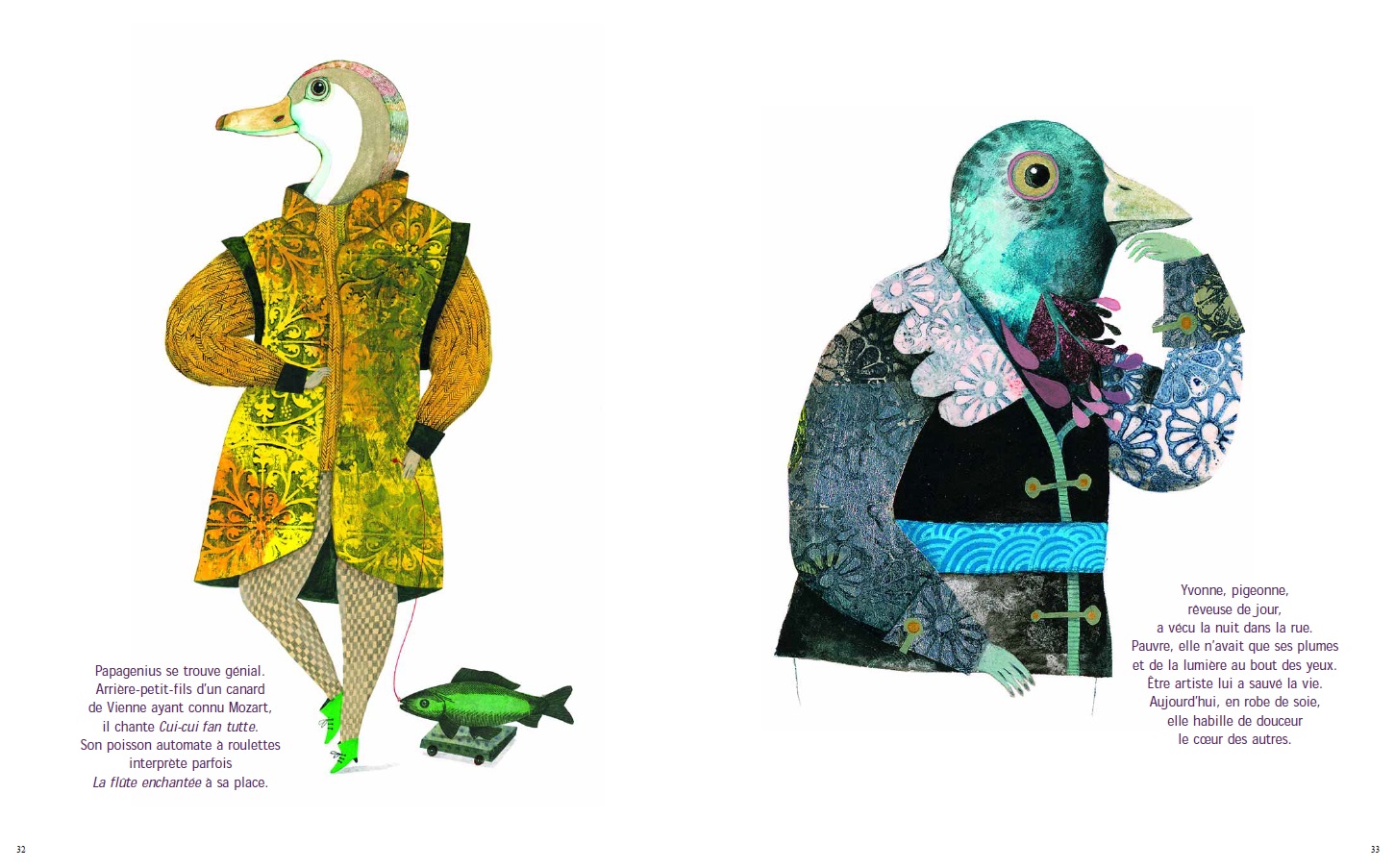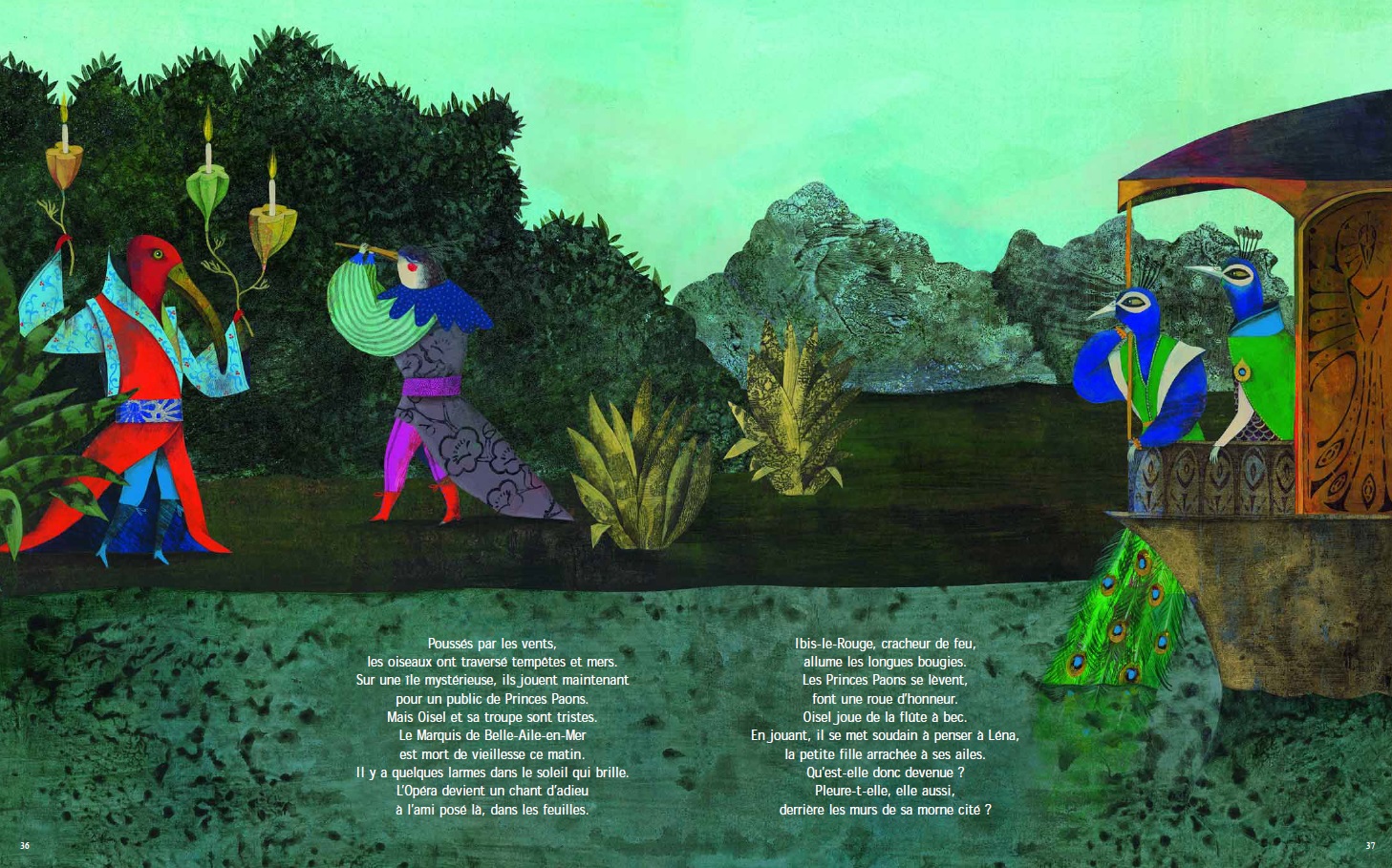 ADD BOOK TO MY SELECTION